Many people need a helping hand to get on the right track with their health. But little do people know – improving your health can start by taking a few simple steps.
That's where Dáithi O'Connor's business Revive Active steps in: with specialist supplements designed for healthier living.
In a recent Business Leaders episode, we explored how we can all feel healthier and fitter in our day-to-day lives. Speaking with Dáithi, he explains how supplementation can make a very real difference to modern living.
To find out more, watch our full interview below, or read on for the highlights.
Revive Active: How It All Started
The Revive Active Founder and Managing Director began by outlining how his childhood helped him start his journey to creating a successful health product business.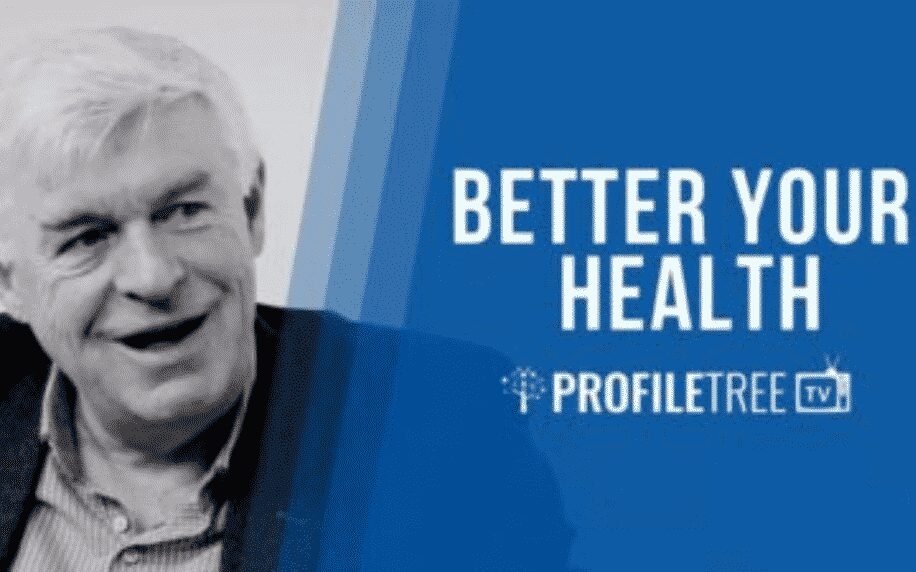 "I'm originally from Sligo – the youngest of six boys – so I got my survival skills early! My dad was a GP and my mum was a teacher.
"I always worked as a kid: I used to go salmon fishing, lobster fishing, pulling pints and things like that, so I've always had a work ethic."
Dáithi's unwavering work ethic took his professional career into finance, where he set up a financial services company himself in 2005.
"People may be wondering how I got here – but 2008/2009 were seriously bad years.
"I looked for new opportunities where I could use my skill set. I ended up sitting down with a group of medics who were advocates of nutrition. They felt that nutrition would keep people healthier, act as a prevention, and help with recovery.
"And really, who doesn't want to feel healthier, fitter and more alive – in a convenient way?"
At the time, nutrition was sold by the singular, with no 'one size fits all' product available on the market: "the customer would end up with 15 different bottles and pills which wasn't feasible – so I saw a gap in the market".
After 12 months of collaboration and research, Dáithi and the group of medics combined their expertise to create one formulation, encompassing 26 active ingredients.
"We had to ensure everything was airtight. No sugar, no caffeine, no artificial colourings or flavourings, and the sweetener had to be natural. So we ended up with a sachet form which supports benefits like natural sustained energy, supporting your immune system, cardiovascular support, mental clarity, plus better for skin, hair and nails. This way, you could simply add water and it just dissolves, and you're set for the day."
And so, the product and brand Revive Active was born.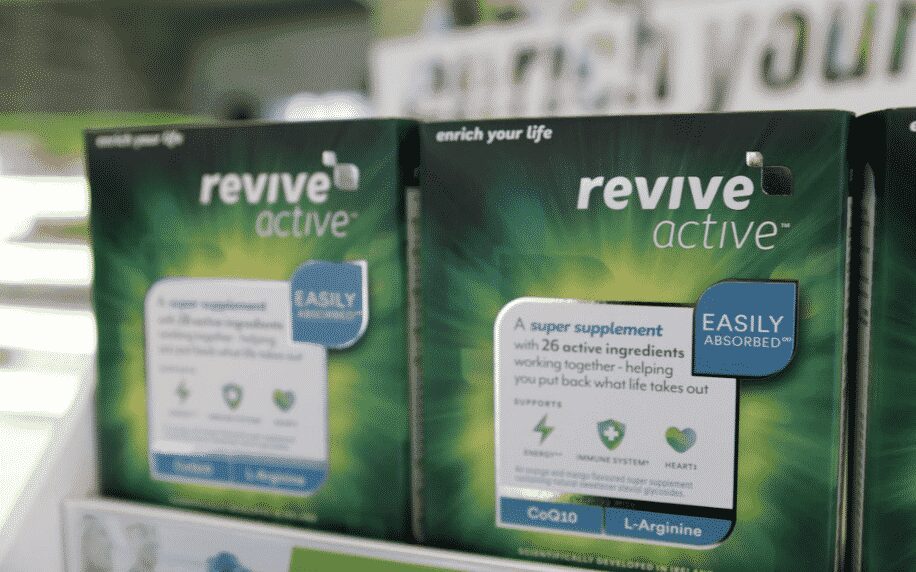 A Supplement for Everyone
Dáithi explains that Revive Active is "for anyone in business, anyone looking to feel healthier, or wanting to make better lifestyle choices."
With many health products, building a brand that people trust is the most crucial, yet most difficult step.
"Revive Active is both a company, a brand and is also the name of our original product. We've always tried to instil trust in the brand. We've looked at every product that's on the market, and have tried to make products that are better for the consumer and deliver the most amount of benefits to the consumer.
"For us, the consumer is number one, the product has to be the best and we pull in whatever expertise we need to formulate the best product."
He explains that Revive Active had worked hard to make sure their products could be used by as many as people as possible.
"We went to a lot of trouble with how we sourced our ingredients to make sure they'd be covered under the Vegan/Vegetarian stamp. A lot of people are diabetic, or borderline diabetic, so we wanted to make sure we have no processed sugars.
"Quite a lot of people are coeliac, and don't even know they are coeliac, so there are restrictions they have on the food they can eat, and that's important too."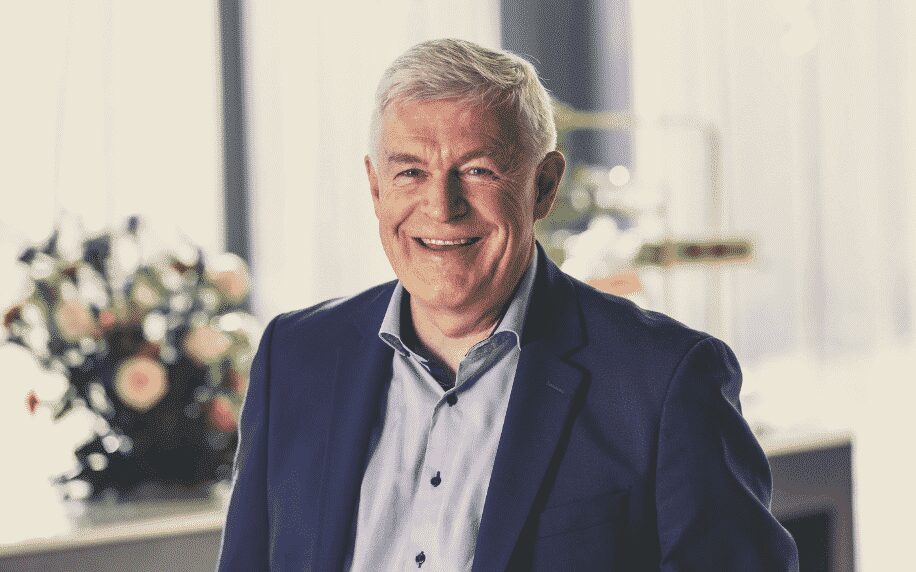 Revive Active: How it Works
To demonstrate how supplementation can make a real difference to a person's everyday life, Dáithi expresses the benefits of L-arginine being perfect for: "if you're in business or you're exercising or you just want to feel healthier and protect your heart".
"You simply feel so much better – everything improves."
Revive Active hosts an array of benefits to consumers – from fighting free radicals, to boosting the immune system.
Dáithi puts this down to a unique matrix of 6 different B vitamins, which contribute to a normal energy-yielding metabolism and a reduction of fatigue. Riboflavin, vitamin C, Copper, Manganese and Selenium, which contribute to the protection of cells from oxidative stress. And Riboflavin (vitamin B2), Folate, Copper, vitamin C, vitamin B6, Thiamine and vitamins K2 and B12 to support heart health, as well as vitamin D which contributes to the normal function of the immune system.
Supplying Worldwide: Brexit and The Future
Formulated and manufactured in Ireland, Revive Active's range of super supplements are exported throughout the world to over 48 different countries. However, Dáithi points out that "in every business, the challenges and opportunities come in equal measure", using Brexit to illustrate this effect.
"We have contract manufacturers in Wales so we'll be able to supply the UK. We have 50 retailers in London who are very good supporters of ours, people like Selfridges or John Bell & Croyden, and we sell online all over the UK.
"If it happened that there were customs and tariffs we don't want to be involved with that. So if we can have two identities and service those two markets that's what we hope to do."
Revive Active's most recent launch was of their Zest Active brand in the US, specifically in New York and Boston, as well as the UK.
To get more insights about Revive Active and Dáithi's work, check out our full ProfileTree Business Leaders interview.
You can also find out more about Revive Active's story and product ranges via the official website.
Become a Part of Our Business Leaders Series
Interested in featuring on our Business Leaders series? In our acclaimed series, we share amazing advice, tips and stories from business owners, managers and senior leaders.
From growing your business to looking after your staff, new industry insights and innovative ideas – we cover everything to inspire professionals across all sectors. If you want to become a part of it, simply drop us a message.