Knowing what your competition is doing can significantly impact your profits. Competitor analysis tools are key. Although it takes a concerted effort from your marketing team, you can successfully analyse the competition to gain traction from your online tactics.
One of the first things you need to do is audit your competitors' sites.
In these types of analyses, you want to identify and assess your competitors' strengths and weaknesses to enhance your online marketing strategy.
An essential part of your business is understanding your customers and competition to use tactics that have an impact and promote growth.
How can you do this and get the results you seek?
You should start with an assessment of your own website. Once you know where the flaws are in your own website, you can understand how these have affected your traction against the competition. Here are the steps you need to take: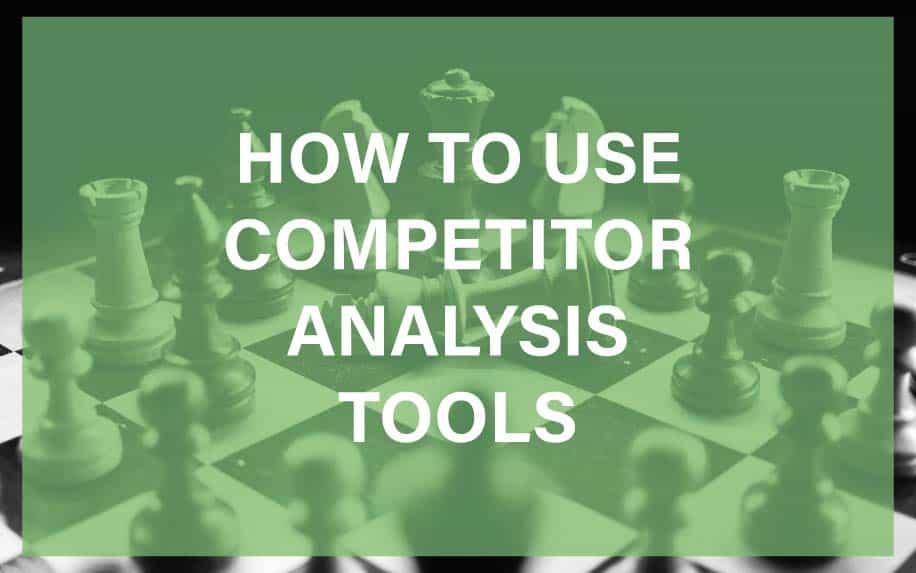 Use Screaming Frog Crawl for a Breakdown of Your Own Site
Screaming Frog will crawl your website and let you know if there are any issues. This also helps you to benchmark where your site stands before you start looking at your competitors. It looks for the following:
Keyword Usage
You should take the title tag, meta description and meta keywords from Screaming Frog and input them into Google Analytics keyword data to determine the words that are getting traffic generated to the site.
It is important to focus your efforts on local searches and stay away from any competitive keywords to get full results.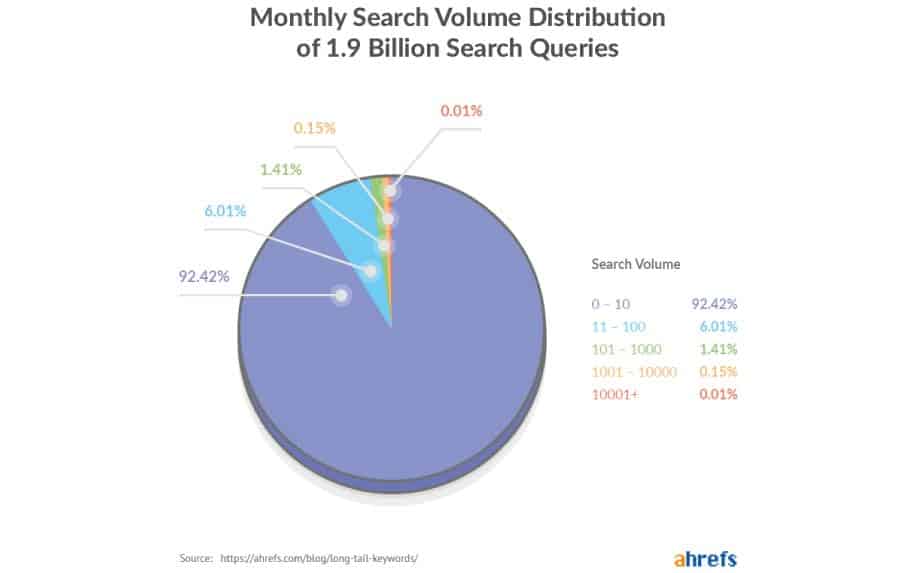 Look at the URLs
URL analysis is important.
Your URLs should be under 100 characters, easy to remember and static. If you are lacking any of these criteria, you should create new URLs but redirect your old URLs to the new ones with a 301 direct to keep the traffic that was already going to that URL.
Title Tags
Title tags are measured by pixels. You need to make sure the tags are relevant to the page and unique. They should all have a call to action and should be no more than 160 characters in total.
They should normally be 40-60 characters in length, with a keyword once close to the start of the sentence.
Headings
Every page should have a single H1 tag, as this is what search engines look for first. They should be text only. Other headings, like H2s and H3s, should be used every 200-300 words to break up your content.
H2 headings should be used for top-level subheadings, while H3s are used for subsections within H2 sections. Each successive class of headings carries on with this pattern.
Content
There should be at least 1,000 words of content on your blog pages. Otherwise, Google will likely ignore them. At a minimum, each page should have at least 300 words of content, with at least 400-600 words of unique content.
Internal Linking
Your assessment with Screaming Frog will provide information on your internal links. The more you link within your site, the easier search engines will have the ability to crawl within your site.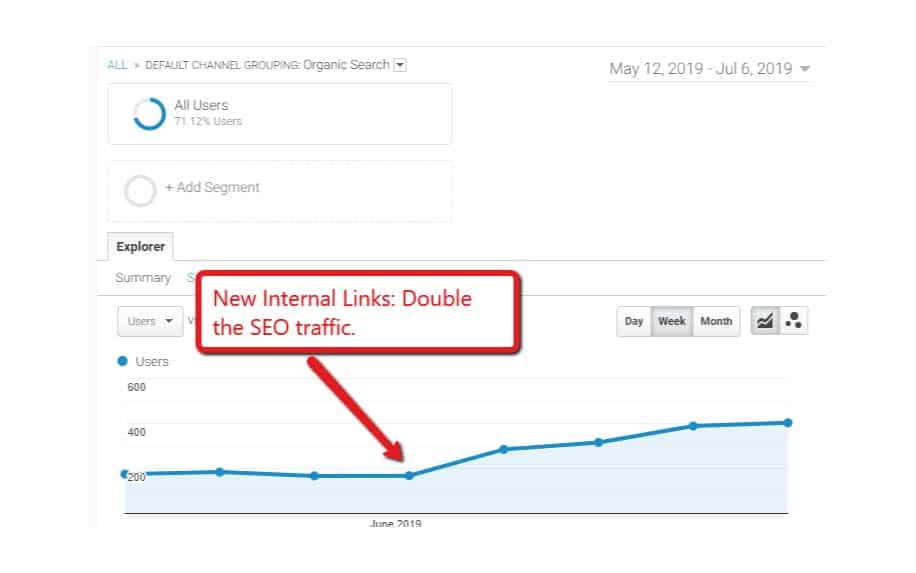 Images and Alt Texts
Your images should have ALT tags that describe the image with a keyword relevant to your website. Descriptive words should be used for these images.
Nofollow
This tag helps preserve relevancy in page rank. These tags should be used on blog comments or any links that have low-quality content. You might also choose to use the no follow tag on external links, but you shouldn't use it internally.
Competitor Analysis Tools
These are just some of the ways to audit your website. Once you have assessed your site for its issues, you should do the same for your competition. Of course, you can use Screaming frog to check the same information on how competitors' sites are configured.
There are a number of competitor analysis tools on the market that will help you determine how well their sites are doing in more detail and help improve your traffic:
SpyFu
SpyFu helps research the keywords that are generating the most traffic and profits for your competitors and download them for your use. It also provides the organic search keywords they use to help you improve your SEO performance.
QuickSprout
The QuickSprout competitor analysis tool will help you learn about comparable sites and provide the information you need to outrank them.
SEMrush
This tool helps conduct research on any domain name and optimize your campaigns for success. It focuses on competitor research, keyword research, site audit and backlink analysis.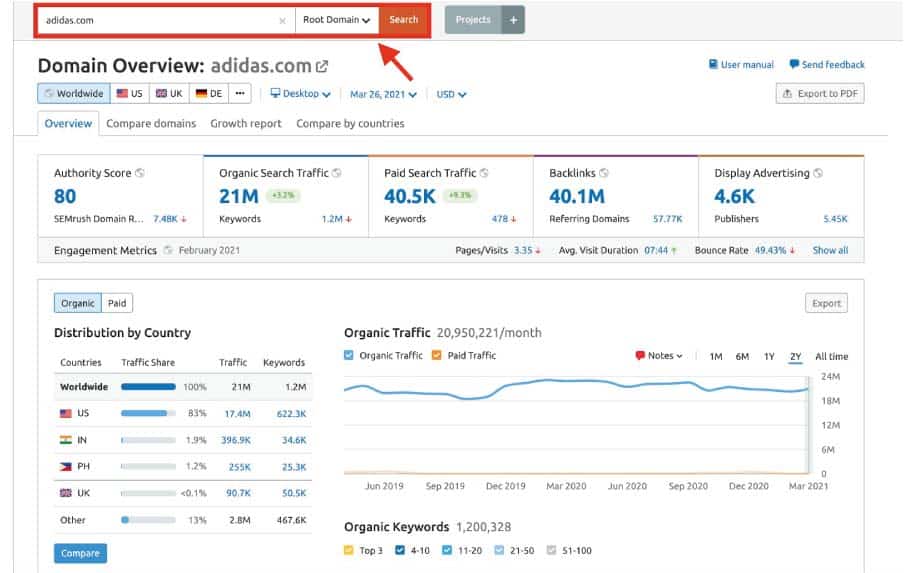 Similar Web
Similar Web provides accurate insights on any site. It takes a deep dive into any site, app or platform.
Social Mention
This tool works in real-time, searching brand mentions. It searches images, videos, questions, and microblogs and also uses broad-brush sentiment analysis.
Rank Signals
This tool check backlinks to uncover the competition's SEO backlinks and traffic sources.
Buzzsumo
This social media tracker provides the most shared content on a topic or competitor. Once you insert the search term, you'll see how often the content was shared within a certain period.
Tools for Competitor Analysis: Gain a Competitive Edge and Optimise Your Digital Marketing
With these competitor analysis tools, you can learn quite a bit about the competition and its digital footprint. This is a good way to understand their key strategies to integrate them into your own digital marketing plans.
These tools were designed to help you gain a competitive edge while learning new ways to optimise and enhance your own site.
The data you acquire should be viewed from two different perspectives:
The customer's point of view.
The competitor's point of view.
Why would you do this?
Looking at competitor sites from a customer's point of view can help you determine why the customers utilise their services. Is the site more interesting? Are the colours more engaging? Is their SEO stronger?
All of these elements play a role in determining why the competition's site is doing better.
When looking at the competitor data, you should be asking the following questions:
What products or services are they selling?
What is their market share?
How aggressive are they in advertising?
How competitive are they as an organisation?
How big of a threat are they to you?
How do their strategies affect your business?
The answers to these questions, mixed with the analytics, will take your SEO and online marketing to the next level.
Being proactive in determining what the competition is doing to gain more followers or visitors to their sites is beneficial. This allows you to reverse engineer their strategies and improve upon them.
Keep in mind that your competitors may be using the same tools to understand their competitors, so the cycle is continuously changing. Having a sound strategy and implementation process can be the advantage you need. To find out more about digital strategy, contact ProfileTree today.