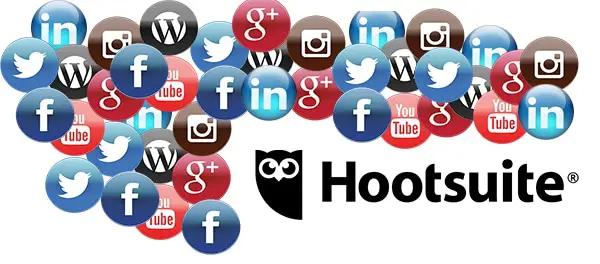 It seems these days that all of us are consumed by social media; it's all around us. We're surrounded by a constant stream of endless social media platforms; Facebook, Instagram and Twitter are just a few among countless others. As individuals, consumers use social media for entertainment purpose. But what about large corporations, companies and other organizations. What reason could there be for these folks to be on social media? The answer in one word is "Marketing." 
More and more businesses are opting to use social media for their front line marketing needs. Some profit seekers like brand enthusiasts and influencers rely solely on social media to make a living. similarly, companies use their social profiles to strengthen their brand through, providing customer support or offering special deals. With the immersion of digital marketing, came its advantages and disadvantages. Among the disadvantages, was the tiresome nature of managing several social media accounts as one company. Companies usually want to post an update on several profiles at once or schedule updates in order to keep their fans engaged in their profile and create value. This can be time consuming and chaotic. However, the people from Hootsuite answered those calls and came up with their own business solution. Get to know what this new invention is and more importantly get to know how to use Hootsuite
How To Use Hootsuite And What It Really Is?
Need to know exactly how to use Hootsuite? First, let's see what it can do for your business. Hootsuite is a
social media management tool
 that helps you to schedule and post updates to any social media platform (Facebook, Twitter, LinkedIn, Google+, Instagram, 
WordPress
 and others) from one place known as the HootSuite dashboard.
Hootsuite Accounts
The platform offers free accounts and premium accounts as well. Premium accounts provide more features and functionality to users. These accounts are divided into four options. The first options are designed for entrepreneurs and small business owners and can handle up to 10 social profiles. Signing up for a professional account will offer you a 30-day free trial of Hootsuite. After that, $19/ month will be paid. The other three options are designed for teams and organizations.  The team account costs $99/ month and allows managing up to 20 social profiles by 3 users. In addition, the business account costs $499/ month and allows managing up to 50 social profiles by 5 users. Last but not least, the enterprise account is customizable to the company's own needs and costs are calculated accordingly.
Hootsuite Features
Direct posting to multiple profiles
You will be able to post text, links, photos, 
videos
 and other media directly to your social profiles through the HootSuite dashboard.
Hootsuite allows you to schedule posts to be posted at specific times across your profiles automatically
Send private messages out to targeted audience groups on selected social profiles straight through the HootSuite dashboard.
If you work with a team, you can create an "organization" to improve communication and collaboration across everyone's HootSuite account. Down to more important things, we'll now discuss exactly how to use Hootsuite
How to Use Hootsuite?
Step 1: Create a Hootsuite account
First, you will have to create an account by signing up through the official website
https://hootsuite.com
. After opening the website, click 
Sign Up
 in the top-right corner. Select the plan type that fits your needs. Enter your information (name, business email and a password that you can easily remember). The website will take you through a series of steps. First, it will ask you to connect your social Profiles. You can either add the accounts you would like to manage from the Hootsuite dashboard or you can skip this step for later. Then, it will ask you to add your company name and industry.
Step 2: Add social networks
Now that your Hootsuite account is ready, you have to make sure that all your social profiles are connected in order to be able to post and schedule content and monitor customer engagement. This can be done from the top left side in the Hootsuite dashboard.  Click on
Streams
 then click on add social network. Select a social network from the list, click 
Connect
 and authorize your accounts (by adding your username and password) to connect to the dashboard. You can manage up to three social profiles with a free plan.
Step 3: Set up tabs and streams
After connecting all your social media profiles to your dashboard, it is important to set up streams for each one. Streams are basically the main things you care about in a platform. For example, Facebook streams would be messages, Facebook home, comments and mentions. Hootsuite wants to know the streams that matter most to you in each social platform in order to display them. This will also help in monitoring your content. In order to set up streams Select 
Streams
 from the launch menu at the top of the dashboard. Click 
Add Tab
 in the top-left corner, type a name for it, then press 
ENTER.
Inside each tab, click 
Add Stream
. A box will pop up with your profiles on the list. Select a social platform from the list on the left, and then select a profile from the drop-down list. Click the streams you want to add for that profile. You'll see that you can choose from a list of common streams. You can choose as many as you want however if you add more than your screen can fit, it'll just put a scrollbar on the bottom of your screen.
Step 4: Publish messages
This will allow you to schedule and post a single message to multiple social networks at once. All you have to do is hover over the compose message box on the top-left to expand it. This will allow you to select the social networks that you want to post the messages to. Then, type your message in the compose message box. Click 
send now
to post it to any of your social accounts linked to Hootsuite. You can also add a link or a photo. To include a link, just copy the URL you want to use and paste it in the section that says add a link and then click shrink. Here, you can also schedule messages by clicking on the calendar icon. There are two ways to schedule your message: one with the auto scheduler which will choose a time for your post to have the most optimal impact. This will automatically schedule posts the time you don't have any post scheduled. The other option is to manually schedule your post by selecting the day and the time you needed it to be posted.
Step 5: Install apps
The Hootsuite App Directory is a library of free and paid third-party apps established for the Hootsuite dashboard. In order to install an app, Select 
App Directory
 from the launch menu. Then click 
Install App
 beside the app. Click 
Finish
.
Step 6: Download Hootsuite mobile
Hootsuite offers mobile apps for Android, iPhone and iPads in order to help manage your accounts on the go. Apps can be downloaded from your device's app store.
Step 7 (Team Plan): Collaborate with team members
Hootsuite allows you to invite team members and collaborate with them through sharing the access of the social profile with them. This can help in managing social media platforms if the Hootsuite plan is developed for an enterprise or a company. With these 8 simple and easy to follow steps on how to use Hootsuite, using this social media management tool should be as simple as using a normal social networking platform.
The Final Say 
With the increased number of social networks companies have to manage, a need has been created in the market: a market gap for businesses if you will. Hootsuite is a perfect example of a business that capitalised on social media through an indirect route. Kudos to the developers for taking advantage of other companies' needs. While Hootsuite is marketed as a
B2B
business solution, individuals can also benefit greatly from this social media management tool. Although there several competitors in the social media management market, Hootsuite is one of the most well-rounded management tools that help users to keep updated on their social media platforms. The most prominent feature is that it allows you to post to multiple platforms at the same time or even schedule posts at your own preference. Hootsuite is not only
beneficial to companies
but also to sole users that rely on social media as a full-time job. The developers have even made how to use Hootsuite very easy and simple, so much so that it makes it a viable option even for those who aren't very tech savvy.