Social media algorithms are like complex puzzles waiting to be solved. But for many, they can be a daunting challenge. Algorithms are pinpointed as the reason behind low-performing content. On the other hand, many see algorithms as helpful and harmless. As they deliver users
content that is relevant
to them, rather than random posts shown in chronological order. But how does this work? And how can I get my content seen? This is every marketer's greatest task. Without fully understanding algorithms, this can cause constant struggles when it comes to creating and promoting your content. In this blog, we will introduce you to the inner workings of social media algorithms, to help you to champion them to top your competitors and get seen by your customers.
What are Social Media Algorithms?
In short: social media algorithms are a way of sorting posts in a user's feed. However, these posts are based on
relevancy
instead of publish time. This means that social media platforms care more about their users seeing content they actually like, rather than working on a first-come-first-served basis. Algorithms are behaviour-led. They operate on signals, like who you interact with and the type of media you respond to the most. For example, a platform might put posts from your close friends and family front-and-centre in your feed because those are the accounts you engage with most often. While this is beneficial for an oblivious user, it is a curveball for those who create content. Algorithms have long been blamed for 'hiding' content, while favouring others. Yet, algorithms can help content achieve the unthinkable, causing it to spread like wildfire after being presented to the
right audience
. Whilst this is a working definition, algorithms are constantly evolving. This means content creators and marketers alike must experiment and alter
marketing strategies
to see what works, and what doesn't.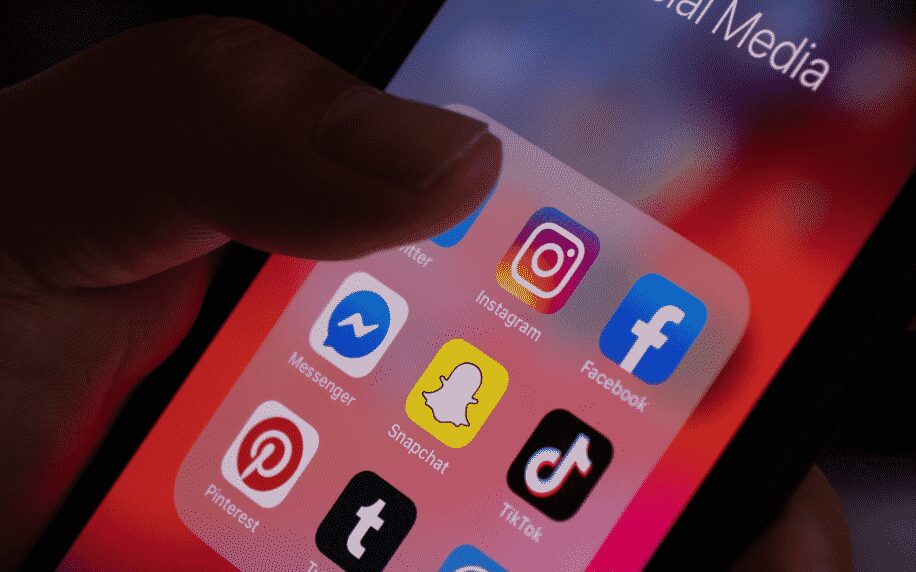 How Do They Work?
Truthfully, algorithms are founded on highly specialised machine learning and data science that the average marketer will probably never comprehend. Yet, there are other ways to grasp understanding and stay ahead of the game. To know how they work requires both trial-and-error processes and listening to what networks are saying themselves. To help, this is what we currently know about the algorithms for each top
social media platform
.
Instagram
Instagram occupies over
one billion users worldwide
. Therefore, it is worth getting to know the core elements of this platform's algorithm. In the past, Instagram has been very transparent about the function of its algorithm. This is handy to be aware of when the next wave of changes come into play. For now, according to Instagram, there are six key factors that influence the algorithm for feed posts:
Interest e.g. who and what you have 'liked' in the past.
Relationship e.g. people whose content you like, direct message, search for and know in real life.
Timeliness e.g. when you post and how fresh your content
Frequency e.g. the more you open the app, the more chronological it will look. The less you open the app, Instagram will show you what it thinks you'll like.
Following e.g. the more accounts you follow, the more choice Instagram has.
Usage e.g. the more you use it, the deeper Instagram will search to show you the best posts since your last visit to the app.
To improve your content rank on Instagram, we recommend that you embrace its latest features, such as
Reels
, encourage engagement and interaction through Stories, comments and DMs, and promote across all of these. By adopting this strategy, you can cleverly drive different audiences from different places to your content, while building a genuine relationship with your followers.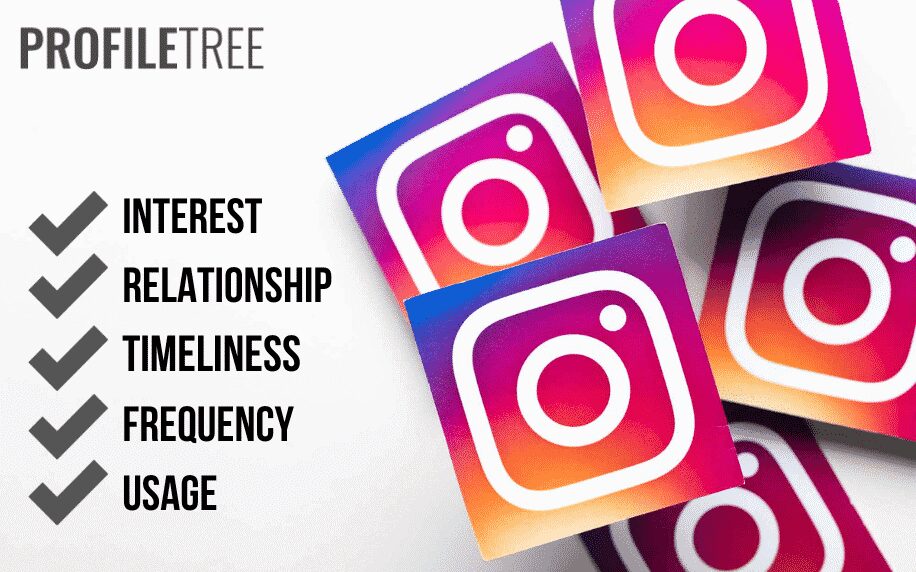 Facebook
Facebook is the biggest social media site around, with more than two billion users. Many marketers can feel defeated at the mere thought of cracking down the social media giant's algorithm. Luckily, we already have insights into how their algorithm works.
Facebook
says that it uses thousands of ranking signals to determine how content is shown and seen. Still, over the years Facebook has consistently mentioned the same four ranking signals as the most important when it comes to how high up in the news feed a post appears. These signals include:
Relationship e.g. is the post from a person, business, news source or public figure that the user often engages with?
Content type e.g. what type of media does the user interact with most? Video or photo etc.
Popularity e.g. how are people who have already seen the post reacting to it? Are your friends sharing, commenting, or ignoring it?
Recency e.g. How new is the post? Newer posts are placed higher.
To get ahead of the algorithm, we advise that you post in a timely manner when your audience is active, and connect with them by asking questions, commenting back, and driving for 'love' over 'like' reactions on all your posts. This will tick the boxes in terms of building relationships and boosting popularity in Facebook's eyes.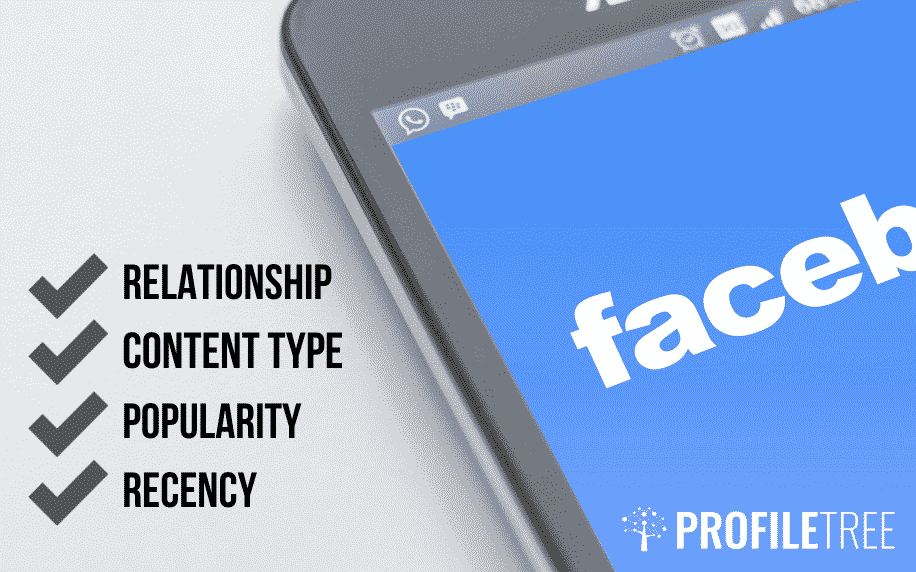 TikTok
One of the newer kids on the block,
TikTok
consumes
689 million monthly active users
worldwide. Many believe that because of its recent boom, the video-sharing app may not have an algorithm. Yet, TikTok's 'For You' section is entirely built on behavioural data. For a long time, TikTok had been very secretive about the influences behind its 'For You' page, that is until it posted a blog last year detailing how the recommendations are generated. According to TikTok, the algorithms are based on the preferences and activity history of individual users, taking into account these top three factors:
User interactions e.g. video likes, shares, accounts followed and comments posted.
Video information e.g. length, captions, sounds, stickers and most importantly, hashtags.
Device and account settings e.g. factors that are tracked to optimise app performance, like language preference, country setting and device type.
To beat the
TikTok
algorithm, research is key. We recommend that you spend time on the app to see what is trending, such as songs, filters and hashtags as this will help drive interactions up. We also advise that you create short, snappy videos, as the algorithm rewards videos that are watched from start to finish. This way, you'll have a greater chance of boosting your video's traction, while also saving you time.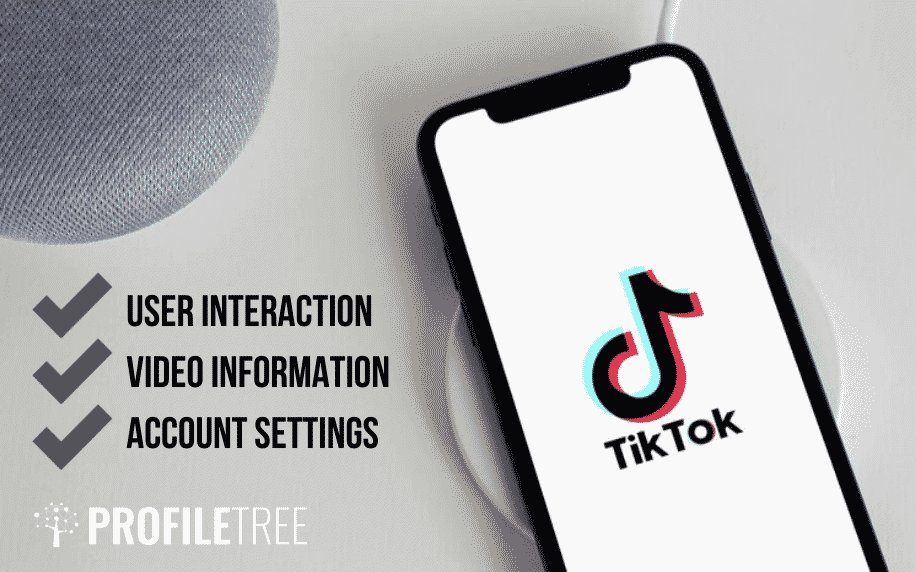 LinkedIn
You might be surprised to learn that
LinkedIn
has an algorithm. Yet, this professional platform still shares the same goals as all the other apps in wanting to ensure useful, relevant content is showcased to users. But what gets ahead on LinkedIn? Luckily, LinkedIn boasts one of the most highly engaged audiences, as it is filled with qualified, like-minded people who share the same industry and insights. However, to ensure your profile and posts receive maximum impact, marketers far and wide have pinpointed the following factors you should implement for your LinkedIn social strategy:
Text-focused content e.g. detailed, valuable information on posts.
Timeliness e.g. finding the best times to post.
Hashtags e.g. using up to three hashtags to make your content more trackable.
Comments e.g. boosting interactions through insightful conversations under a post.
If you have a strong network on LinkedIn, make the most of your connections by commenting regularly, whether it be a compliment, or an opinion. This way, you are appearing more frequently in others' feeds and notifications. See what hashtags they are using, and trial and test these for your own posts to see what works.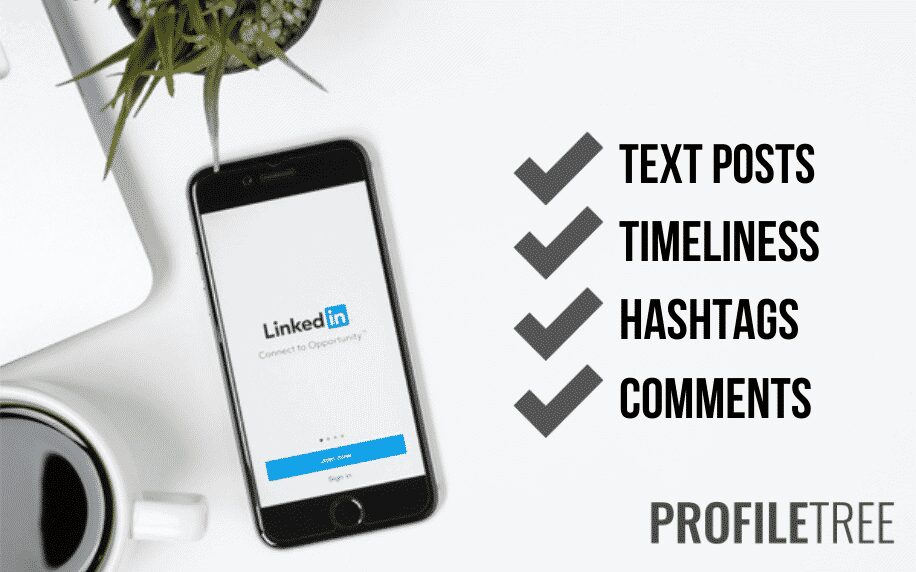 Key Takeaways
One thing we can take away from the learnings in this blog is that interaction and consistency is paramount to being favoured by the algorithm. This makes sense because the longer you keep someone engaged the app, the more you are meeting that platform's goal. You will have several things to master first, like working out when is best to post and what type of content performs best. But you can always be in control of your engagement, even if it means messaging followers, commenting on trending posts, or sharing curated content that you think will benefit your audience. By putting your audience first, you will build a community that social media algorithms won't want to suppress. For more information,
contact the ProfileTree team
today.