Did you know that Chrome extensions could help you become more productive? Probably not. In today's world, where everything is digitalised, we are always looking for ways to make our online experience better, faster, and more efficient.
Every day, we roam across various websites, bounce back and forth between different apps, send and receive loads and loads of information nonstop and sign up on every new social media platform that pops up out of the blue and takes over the remaining bits of our already-taken-over attention.
Having to deal with all of that is, let's face it, pretty overwhelming. But our guardian angels, also known as developers and everyone else working in the technology industry, always provide us with new ways to sort things out.
These ways, ironically, could be in the form of entirely new websites and apps. But they can also be small pieces of software, such as plugins, addons, and extensions, that are able to improve the performance of the already existing programs.
Extensions
Browser extensions, in particular, are little software or small programs that web developers build using web technologies like HTML, CSS or JavaScript and insert them into the browsers to work as extensions to them. They offer extra features and functions to browsers, allowing users to customise and tailor them to their preferences in a way that makes the entire browsing experience smoother and more streamlined.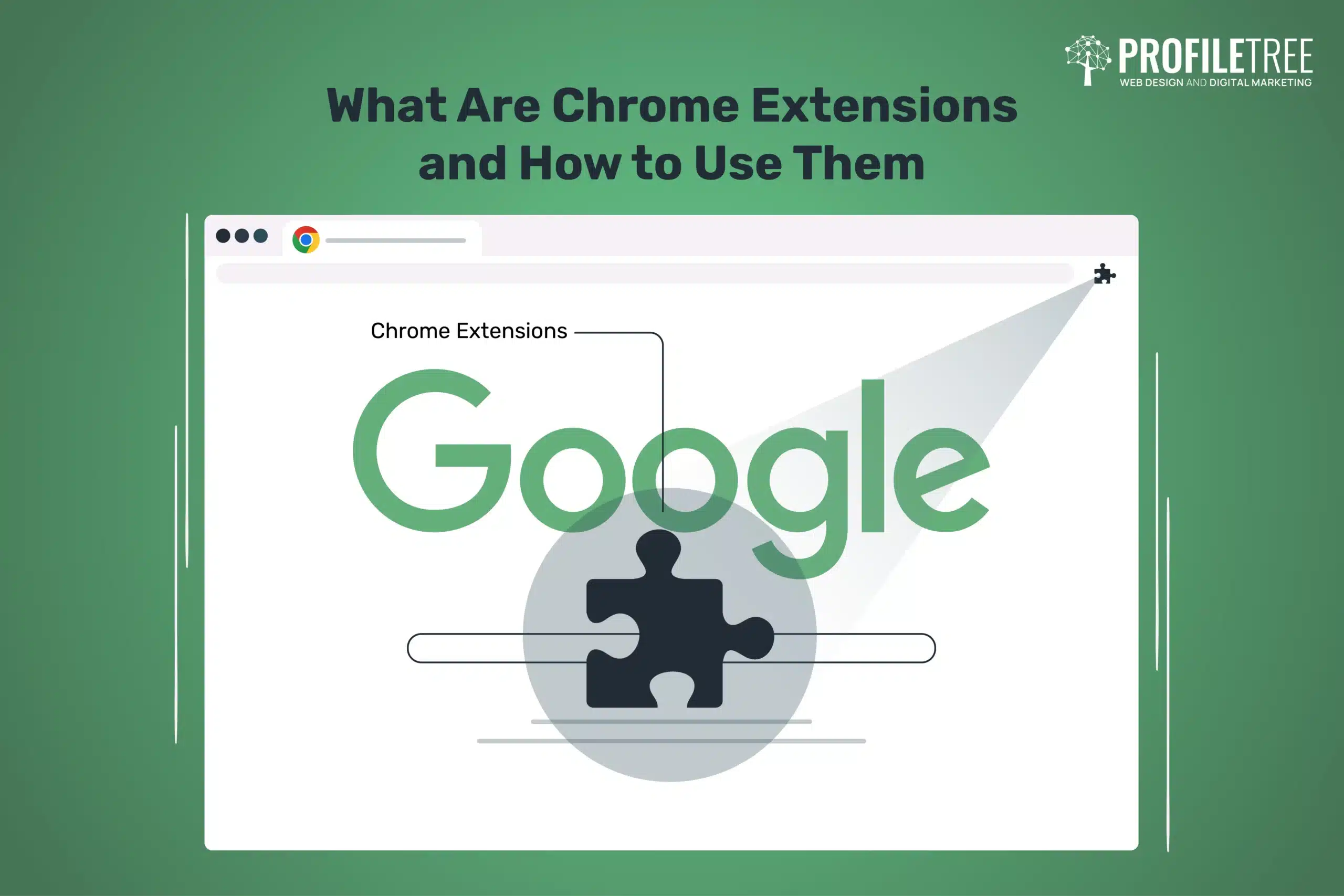 That being said, extensions are still optional. You can choose to use them or keep the raw, default version of your browser. If you decide to install any of them, however, the options are endless and can literally transform how you connect with the world.
With extensions, you can, for instance, change the interface of your browser in terms of the background picture, theme, where the search and bookmarks bars are, etc. This is known as user interface, or UI, modification. You can also change the way you manage cookies, block ads, protect your information using VPN, organise your life by integrating extensions for to-do listing, the Pomodoro technique, and bullet journaling, or add a virtual cat pet that walks around on your screen while you are browsing any webpage.
Internet Explorer, which was released on 24 August 1995—Happy 28th Birthday, buddy—was the first web browser to ever support extensions. That was in 1999 when the fourth version of Internet Explorer was released. Firefox was the second browser to support extensions, and that was in 2004, the same year Firefox was released.
Chrome, which saw the light in 2008, enabled extensions in 2009.
Chrome Extensions
Google Chrome is a leading web browser and one of the best-performing ones out there. As of July 2023, Chrome has a 63.55% global market share—in 2018, it was 72.38%—as well as 2.65 billion users worldwide using it as their default browser.
At first, Chrome was released for use on Microsoft Windows only, but later, it was developed to run on other Operating Systems as well, such as macOS and Linux for computers and iOS and Android for mobile devices.
Chrome is constantly under development, and new releases with better features come out every four weeks. As of August 2023, there have been a total of 117 releases.
As we mentioned before, Chrome introduced extensions in 2009 and announced it would be opening a special store for them on 7 December 2010. The Chrome Web Store opened in early February 2011 when Chrome 9.0 came out.
Now, 12 years later, the Chrome Web Store offers users up to 137,345 extensions that enable users to modify their Chrome browser in whatever way they want. All of these extensions are completely free of charge. Many of them are independent, created only in this form, while others are the extension versions of already existing websites and mobile apps designed to offer quicker browser access.
A few of the most popular Chrome extensions include Google Calendar, Adblock Plus, Dropbox, Google Maps, Grammarly, Everhour, Evernote, and Google Keep.
What is interesting is that many other browsers, such as Brave, Microsoft Edge and Opera, support Chrome extensions. This means that all the extensions in the Chrome Web Store can be installed and used on these browsers as well. And just like with all Google products, any extension that users download and use on their laptops or desktops can easily be accessed from any other device as long as they are signed in.
Now, let's see how we can use these Chrome extensions.
Adding Chrome Extensions
Before you add an extension to your Chrome, you need to make sure that you are signed in to store any data you add to it onto your Google account.
Now, adding a Chrome extension is incredibly easy. All there is to do is go to the Chrome Web Store. On the left side of this page, you will find a list of different extension categories, from productivity, accessibility and developer tools to news and weather, fun and shopping. The page itself is divided into different sections, such as Recommended For You, Favorites of 2022, Extensions Starter Kit and many others, each having various suggestions for extensions.
Once you choose and click on an extension, you will be taken to another page with more details about it. There, you can find information about the extension's developer, their website, reviews, and how many users are currently using it, in addition to an overview of the extension, what it does, what makes it special and whether or not it is compatible with your device.
On the right-hand side of the page, you can find a blue button reading Add to Chrome. If you click that, a CRX file will be downloaded to your computer, and then the extension will be installed automatically without you having to do anything else.
Once the extension is installed, you can find it by clicking on that little icon that looks like a puzzle piece on Chrome's toolbar. If you choose to pin an extension, it will appear on the toolbar beside the extension's icon.
Disabling Chrome Extensions
But what if we want to disable an extension? Just to take a little break from it before you get back to using it in the future?
Well, it could not get any easier.
All you have to do is click on the Chrome extension puzzle icon, and it will open the extensions window. At the very bottom, click on Manage Extensions. This will redirect you to a different page where all the extensions you have downloaded are listed.
Under each extension, you can find Details and Remove options, and there is a little on/off button beside them. Well, this is the enable/disable switch for the extension. All there is to do is to turn it off, and your extension is already disabled.
Another way to disable an extension, which is basically the same thing, is to click on Details, where you will see the same on/off button, so just switch it off.
If you already had this extension pinned on the toolbar, it will be removed. If you switch the extension back on, it will reappear on the toolbar.
Removing Chrome Extensions
If we are talking of removing a certain extension altogether, it is also quite easy, and there are also three different ways to do it.
The first way is from the same page where you disable extensions. Just click the Remove option beside Details, and the extension will go bye-bye.
The other way is actually by visiting the extension's page on Chrome Web Store and just clicking on Remove from Chrome on the right-hand side. Once you do that, a pop-up notification will appear, double-checking if you really mean it. So, if you really mean it, click Remove.
But Google will not just let you, the user, slip away. Sometimes, after you have clicked Remove on that pop-up notification, you will be redirected to another page basically asking you why you decided to uninstall that extension. You will be able to see a long feedback list with several items, each of which describes a certain problem you may have experienced with the extension you removed.
If you are removing an extension due to inefficiency or malfunction, giving sincere feedback after you have removed it can give its developers valuable insights into what they can change to make their extensions perform better.
The third way to remove extensions from your Chrome browser only works for those pinned in your toolbar. If you want to remove a pinned extension, just right-click on its icon at the top and choose Remove from Chrome. You will get the same are-you-sure pop-up, and once you reassure Chrome that yes, you do want to remove that extension, you may be redirected to the same feedback page.
Now, if you go back to your extensions area, the extension you removed will no longer be there.
Chrome extensions are great little options you can add to your browser to get more and more of it. With adding, disabling or removing extensions being just a matter of literally a few clicks, you can enjoy a wide range of extensions to access your favourite tools faster, save time, perform better and have an overall more efficient online experience.