What Is an Internet Marketing Consultant?
If your marketing team is not well-versed in online activity, your organisation may benefit from hiring an internet marketing consultant to handle the online presence for your business.
An internet marketing consultant handles the web presence and online advertising for companies to increase traffic, gain followers and promote conversions. They have specific goals and objectives to attain, and work with the marketing team or manager to set those goals. They use a number of marketing tactics such as PPC campaigns, email campaigns, SEO strategies for optimization and evaluating the analytics.
A marketing consultant or internet marketing consultant is not an employee of the company. They are independent contractors, or an organisation hired by the company to conduct the work in their own space unless other arrangements have been agreed upon.
What types of skills does an internet marketing consultant need?
An internet marketing consultant must have a specific skill set in order to be successful in this role.
They should have at a minimum:
Understanding of analytics
Writing skills
Knowledge of PPC
Knowledge of Google AdWords
How to conduct successful email campaigns
Knowledge of SEO
Knowledge of the creative process
Knowledge of social media platforms
Working knowledge of the computer and responsive design
These skills are important when working as an internet marketing consultant. They are tasked with the challenge of creating content that will help attract online audience engagement to help build the brand and get loyal followers. They must be diligent in knowing buyer personas and create targeted campaigns and online assets that make the difference.
How Can an Internet Marketing Consultant Help Your Business?
An internet marketing consultant can work with other marketing consultants you may have on board to develop a comprehensive cross-strategy that will tie all your marketing elements together. Internet marketing is very strategic, and can be more intensive than a standard marketing plan. Internet marketing requires a lot of analytic and qualitative information, which means there are a lot of numbers, statistics and interpretation of data based on certain demographics and other markers.
An internet marketer can assist a business in the following ways:
The marketing consultant will optimize your site and online campaigns to perform well in the search engines. This is a detailed process that takes time to achieve.
This task consists of analysing the competition; identifying the key words and phrases that will help your ranking; using keywords for title and meta tags; having optimized content, and submitting your sites to the search engines. Ranking is a huge part of SEO. If done correctly, you could have the potential of ending up on the first page of the search results, which is what you want.
Pay-per-click ads help draw visitors to your site. These ads are shown to individuals while they are in the search engines. There is a fee involved every time someone clicks on those ads. Utilizing this feature helps stay on budget. Depending on a few factors, you could spend very little money and still have a good return on investment. PPC campaigns can be time-consuming. The right PPC advertisement can draw immediate attention to the site. It is important to see those ads whenever someone searches.
An internet consultant should be well aware of the social media platforms that are popular for your industry. This is an area where a few marketing consultants or a larger team would benefit. Social media is time-consuming and needs a lot of attention in order to get new followers. Social media can help grow your business by first growing your fans on these different platforms. If someone follows you on one of your social media platforms, they may convert by purchasing something from the website. Or, someone may have joined your Facebook following when someone they know tags them in a post from the company. The more you grow your social media, the more you can expect growth with your business.
The key is to be creative to grow your customer base and keep them loyal. Posting links, using contests, or introducing new promotions works well. You can also conduct a poll or ask questions in real time because the key is to stay engaged.
Email is still one of the most effective tools used to reach customers. Utilizing this tool the right way will increase sales and engagement. Emails can also be forwarded to someone else, which is also trackable. This is a proven way to drive sales and get repeat visitors to your site.
Content is king. Writing different posts and engagement pieces makes a world of difference. The internet marketing consultant will be able to write copy for every asset you have – including videos, emails, social media postings, and more. Considering a whitepaper or e-book? You will be surprised at the number of people who will download an asset because of a strong CTA. Your marketing consultant should be able to start a blog and keep it full of interested content.
Having good links is a key part of getting customers to visit your site to help your ranking. Linking through other sites that may have some authority based on keywords or phrases should definitely have a buy-in. Unfortunately, that is not always the case. With so many improvements to search engines, it is important to have high-quality links to make a difference. Link building is very real, and takes time, resources and dedication to the cause. Having the right links indicates to the search engines you can be trusted as an industry resource.
With so many people using mobile devices to access sites and interact with others, it is important to have this feature available. The internet marketing consultant should work with the web designer to create a responsive site that will conform to whatever device is being used at the time. This makes things easier for customers, which could easily transform your conversion rate. Having a mobile-friendly version demonstrates your organisation cares about the customer experience.
Internet marketing is continuously changing, and your internet marketing consultant should be well-versed on all new developments and changes in the industry. Having a team of marketing consultants that can dedicate themselves to improving the online experience is smart business strategy, and could easily reflect on the bottom line.
Digital marketing is a must-have for the future of any organisation. Not getting on board is like throwing money away without opening your wallet. These tips should provide a good foundation for what you should look for in hiring an internet marketing consultant. Understanding the jargon used in the industry, and having an understanding of what it entails helps you make informed choices, and keep you prepared after you have found someone you think has the ability to carry out your digital marketing plan.
Getting good results from the use of an internet marketing consultant is key. There should be a schedule in place with content marketing and other areas where tactics will be used to make an impact. An internet marketing consultant can reshape your strategic plan to offer a greater perspective on acquiring and retaining customers. The use of online tools is an integral, everyday strategy that will not go away. Once this plan is in place and operating smoothly, the visits and conversions should start to roll in.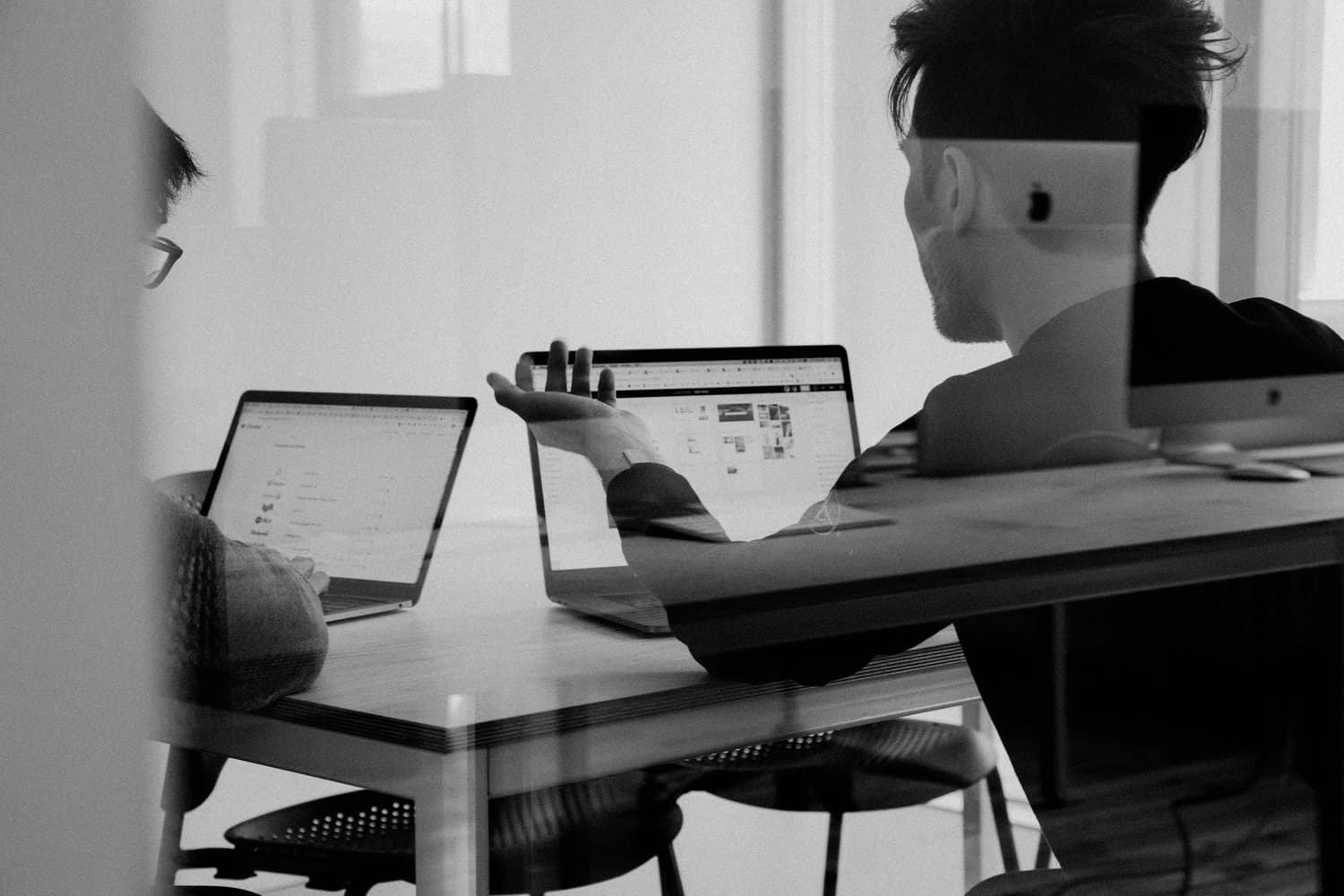 Do you need help with growing your business on the internet?
We can help you! Check out our services here