Why is brand development vital? Think about it: we use brands on a daily basis and have even reached the point where we use brand names as generic terms. Imagine unlocking this kind of popularity for your business.
Instead of referring to a tissue, you would use the term "Kleenex." On a hot summer day you'd order Pepsi, rather than ask for a soft drink. These are just a few examples of using brands in our daily life, showing how dependent we are on brands for how we identify products and companies.
There are tools in brand development to create or expand your brand, tools that you can use instantly. The good news? These tools are platforms you use on a regular basis, such as: Facebook, Instagram, Youtube and LinkedIn.
Read on to explore brand and your business…
What is a Brand?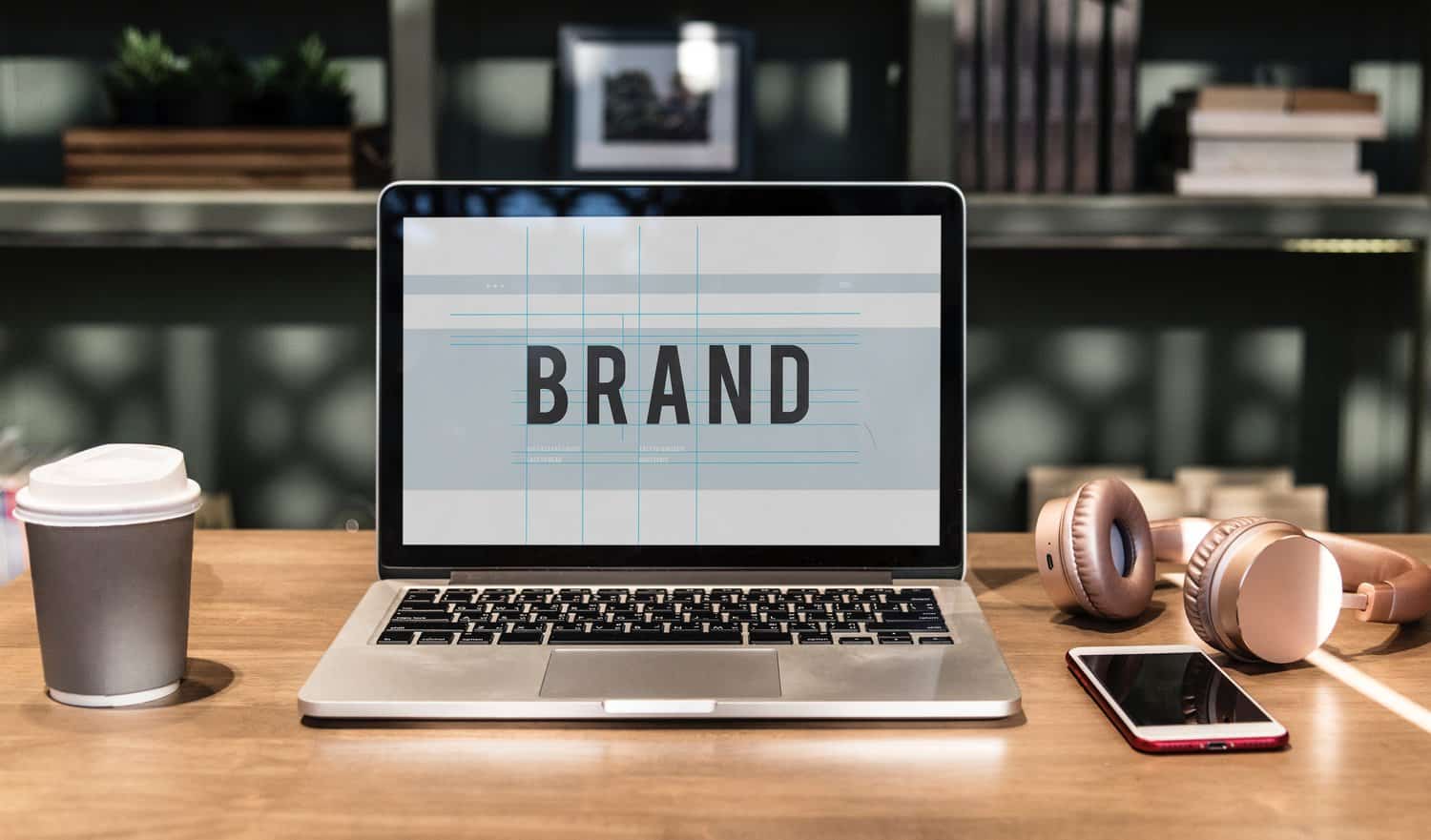 According to the American Marketing Association, a brand is a "name, term, design, symbol, or any other feature that identifies one seller's good or service as distinct from those of other sellers".
Simply put, a brand is a name or symbol that defines a good from others in the marketplace. You will automatically relate to Nike by simply seeing the brand symbol of the check mark. Or, you'll be able to tell if a car is an Audi by only looking at the four intertwined circles. This is the real-life application of brands and its identification in the market; it's the ability for the consumer to identify the product among other goods.
However, brands are not viewed by specialists in a consistent way as many experts have different viewpoints.
The bestselling author of "Real-Time Marketing and PR", David Meerman Scott, does not look at brands fondly. His definition of brands? "What lazy and ineffective marketing people do to occupy their time and look busy".
However, it is undeniable that brands are an essential tool. They give your product or service character.
Brand development helps promote your brand and achieve your goal to be the best brand in the market. Once your product becomes a popular brand, more consumers will be inclined to buy it.
Building a brand is not easy However, the reward is a reputation of good quality products and increase in revenue.
What is Brand Development?
Brand development is the measurement of marketing success that assesses the number of sales of a product within its marketplace. It is a calculation of the unit sales per a thousand people in a particular geographic area. The equation identifies the quantitative success of a brand in a certain place, with its population.
However, you'll find that brand development is not all numbers and algorithms. Brand development can also be measured by word of mouth, or popularity. It is the brand identity in the market and among the consumers. If your brand is spoken about in a positive way, then your brand development is thriving.
However, if your brand isn't popular and you aren't able to reach your target audience successfully, then your brand development is failing. Even if your brand is of good quality and your brand development strategy should be effective, sometimes success isn't guaranteed. Brand development is the responsibility of the producer, but the response is up to the consumer.
An example of successful brand development is the automotive hub, Tesla. Tesla is the first automotive company to create an electrically charged vehicle in the world. In order to promote its brand, Tesla identified its target audience and created its own category of consumers.
Its brand development attracted environmentalist celebrity drivers and used that as their brand development objective.
Despite Tesla being central to the launch of an industry, it is successful because of its brand development strategy.Your
How to Develop a Brand: Where to Start
Brand development is an integral asset to becoming a well-known company, but achieving that takes a lot of work. There are many ways to develop your brand; however brand identity is the foundation of brand development.
The idea of brand identity is that it is a way to communicate with the rest of the world and distinguish your brand from others. Branding expert Marty Neumeier dictates brand identity as "the outward expression of a brand, including its trademark, name, communications, and visual appearance."
The brand identity can also be defined as the sum of how your brand is; the brand identity could be how it looks, feels and expresses itself to your target audience.
A basic brand identity is its logo, name, typography and its featured image. These things need to be considered carefully; these factors of brand development attract the attention of the audience.
As an example, Facebook uses the colour blue as its background. The colour blue is popular in brand development because of its effect on the recipient. Shades of blue are considered, in psychology, to calm a person down and give them a sense of serenity. The same thing applies to the social media platform, Twitter.
When you are trying to develop your brand, you need to think this way too! You'll need to define your product and how you want your consumers to see it. Do you want them to be comfortable or intrigued by your product? Should it remind them of home or of an adventure? You'll need to do your research to further understand what it is you want for your audience. Research is the most important aspect of brand development; it helps guide you to brand your product in the way you want to.
What Are Brand Strategies?
Brand development puts an emphasis on brand identity, but brand strategies are just as important. Your brand strategy is what your brand means; it is the promise you are making to your consumers and your brand's personality. Your brand identity is the creative aspect of your brand.
However, your brand strategy lies in the daily interactions you have with your consumers. It includes the message you deliver and the image you want your audience to see. Brand strategies also define the way your brand deals with customers and a consumer's opinion of your brand.
Your brand strategy is the distinguishing quality between you and your competitors. Competitors in the same market sell the same product, but they don't brand it the same way. Brand strategies are essential for B2B marketing because it brings competition to life.
A successful brand and brand strategy leads to brand equity. Brand equity is the amount of money a customer is willing to spend just because it's your brand, ie the value of your brand.
Creating a Brand Strategy
In order to create a brand strategy, and a successful one, there are certain aspects you need to consider. Brand development needs a strong brand strategy so it can market well. Your brand strategy defines three factors of your brand; they are used also as key indicators for marketing strategies.
These factors are the purpose, the consistency and the emotional effect of your brand. Brand development should be up and running, once all of these factors are checked off.
The purpose of your brand is the objective you are trying to reach, through its functionality. You'll need to know exactly what you want to achieve, for your brand strategy to have a clear direction. The second factor is the brand's consistency. You cannot have a brand that is inconsistent; it sends a bad message to your audience that your brand is unreliable. If your brand is consistent then consumers can count on your brand.
The final factor is the emotional impact you have towards your consumers. Emotions are how you interact and receive feedback from your followers; this can be applied to the workplace and the market. Brand development needs brand strategies to fulfill these components.
Once you've achieved these factors, you're ready to brainstorm. But, before you do, make sure you have a timeline for every course of action. If you have a timeline for your brand strategy, you will be able to separate every task in the time it needs. You will need to identify when and how you will accomplish each task to develop your brand strategy.
Creating a brand strategy is the part where you'll have to risk it all. Brand development relies solely on brand strategy; this is because brand strategy defines the success and failure of a brand.
What is a Brand Building Process?
Brand building process refers to an ongoing process of brand development. A successful brand building process is built on two cornerstones: brand loyalty and competition. It promotes your product and gives you the push you need for your customers to come back, wanting more.
When you have a successful brand building process, your sales will skyrocket and your brand will have an irreplaceable presence. Your brand's presence could be through real-life application or virtually. Brand development with a successful brand building process means that the brand will be able to determine its objectives. The brand will also be one step ahead of its competitors in the industry it sells.
As mentioned, there are two bases for a successful brand building process: brand loyalty and competition. The relationship between the brand and its customers is the first cornerstone for brand development and building. Consumers need to be heard and the brand needs to show that they're listening.
Brand development and building can only work if the customers are there to promote the product. Once the customers feel like they're understood, they'll be more inclined to be loyal towards the brand. In this context, consumers will defend the brand and buy more of its products.
The second basis is competition, where the brand needs to know what their competitors are doing. Think of it like a game of chess. When you're playing, you need to think ahead of how your moves will affect your opponent. You need to also consider what moves your opponent will make next.
The same thing applies to brand development. The brand needs to research its competitors and be aware of any potential change that might occur. When the company is building its brand, it needs to convince consumers that their brand is better.
Why is Brand Development Essential?
Brand development is essential to marketing your brand because it spreads the word. There are many pros when it comes to brand development. You will benefit greatly from brand development, as it sets you apart from all the other products. As an example, the two main competitors in the sports industry are Nike and Adidas. Although they sell the same products, they are not the same brand.
They have loyal customers and brand equity, just because of their name and logo. Nike and Adidas are both equally successful and present in the market, because of their brand development.
Brand development gives you the opportunity to deliver your message in a clear and concise way. You will be able to reach your target audience in the most effective and efficient way. Once you deliver your message, your target audience will understand what it is you're selling and why.
Brand development also allows you to establish consumer loyalty; this is when your consumers are inclined to buy your product and disregarding the cost. Brand loyalty and consumer loyalty have a cause and effect relationship. If you have a successful brand development, then you'll have consumer loyalty.
According to the Balance Small Business, brand development emphasises more than just reaching your target market. Brand development is getting your potential customers to see your brand as the only provider in the market they want. Your brand is the only solution to the problem your consumers have.
The key to brand development is that your clients can identify your brand, anytime and anywhere. When your brand is popular enough to be identified in any circumstance, then your brand development is successful.
There are disadvantages to brand development, but the pros outweigh the cons.
Brand Development Trends
Since we live in a digital world, the best form of brand development is social media and digital marketing. Personalising your brand is an important milestone, because you will be able to accentuate your brand's uniqueness. The best way to attract more people to your product is through your virtual presence.
An increasingly common way for your brand to interact with your customers is with chat-bots and Artificial Intelligence. These two tools are automated techniques that save you time and energy for manual work. You will also be able to reach larger demographics in half the time.
Creative client experience is another brand development trend that is circulating the market. Customer feedback is very important, especially since customers have become very informed and aware. You should use that to your advantage. Brand development rests on the customers. Your customers will be able to tell if your brand is up-to-date and interested in its audience.
Many companies have taken to creative digital marketing campaigns for brand development. It can even be as simple as using a catchy hashtag for your brand.
Brand development trends can be very costly, like with augmented reality. Many companies have taken to use augmented reality to share the experience with their customers. Augmented reality is a technological tool that provides simulations to a user's view of the real world; it generates images through a headset and allows the customer to "be there." This gives the consumers an inside view of the company or the product that you are selling.
Summary: What Does Brand Development Mean for Your Business?
If you're thinking about marketing your product, then brand development is unavoidable.
As a brand, you have to keep a consistent appearance, both on the shelves and online.
You'll need to be aware of the brand development trends that outshine the market and use it to your advantage. It's important that you know that brand development is a critical task. It defines the success rate of your product. Your brand has to be more unique to stay ahead of the competition.
Brand development helps keep your customers loyal and more inclined to buy your product. It also helps the brand distribute the message to the target audience clearly, in a way the customers will appreciate.
In order to achieve brand development, you'll need to build your brand and plan your brand strategy. A brand strategy is the planning process of creating your brand in a creative way; it also helps keep your head above water and help you understand your specific purpose.
In brand development, it's a chain of events, where one event leads to another. Once you start building your brand, you establish a brand strategy and achieve brand development.