The outbreak of the Covid-19 pandemic has plunged the world of business into a period of real uncertainty, and the tourism and hospitality industry has been hit harder than most. As quarantine restrictions continue on new arrivals to the UK and other countries continue to flatten the curve, the future of travel seems unclear. As part of our remote series of interviews for the Business Leaders series, we sat down with Robert Craig, Founder and Managing Director of Diamond Chauffeurs Ireland to talk about the future of tourism & travel. Check it out!
Opening up the interview, Robert takes us on a brief walk through his personal and professional background before going on to establish Diamond Chauffeurs Ireland – one of the country's youngest corporate transport firms. Married with twin boys, he established Diamond Chauffeurs Ireland last year after carrying out similar work for a number of other companies. But how has the budding entrepreneur separated himself from former employers and rival transport companies?
Back to School
Robert has gotten the edge over his rivals by returning to education as a mature student to complete a college course in tour guiding – an experience he relished after 30 years outside of the classroom. "The age groups taking the course were really diverse, and the course was just fantastic. We all got really into it to the extent that we weren't competitive with each other, but actually encouraging each other," he recalls. "Going back to college was a shock – but a really good shock."
How has business been for Diamond Chauffeurs Ireland since Robert decided to form the country? The founder highlights that the journey so far has been extremely positive, receiving positive feedback from clients who regularly rebook his services. Some of the company's earliest successes have been achieved through referrals and exchanging business cards – something which really highlights that traditional marketing will always have an important role to play.
Robert shares that over 60 percent of his company's business currently comes from tourism, with the college course offering real opportunities to develop skills in the sector. "The course put us in the shoes of the tourist, and helped us learn about what tourists really want. It confirmed to me that the experience is everything – you can take tourists to whatever location you want, but you need to get them involved. That means talking to the locals, getting more benefit from the tour – even if that means visiting a coffee shop or walking down the street."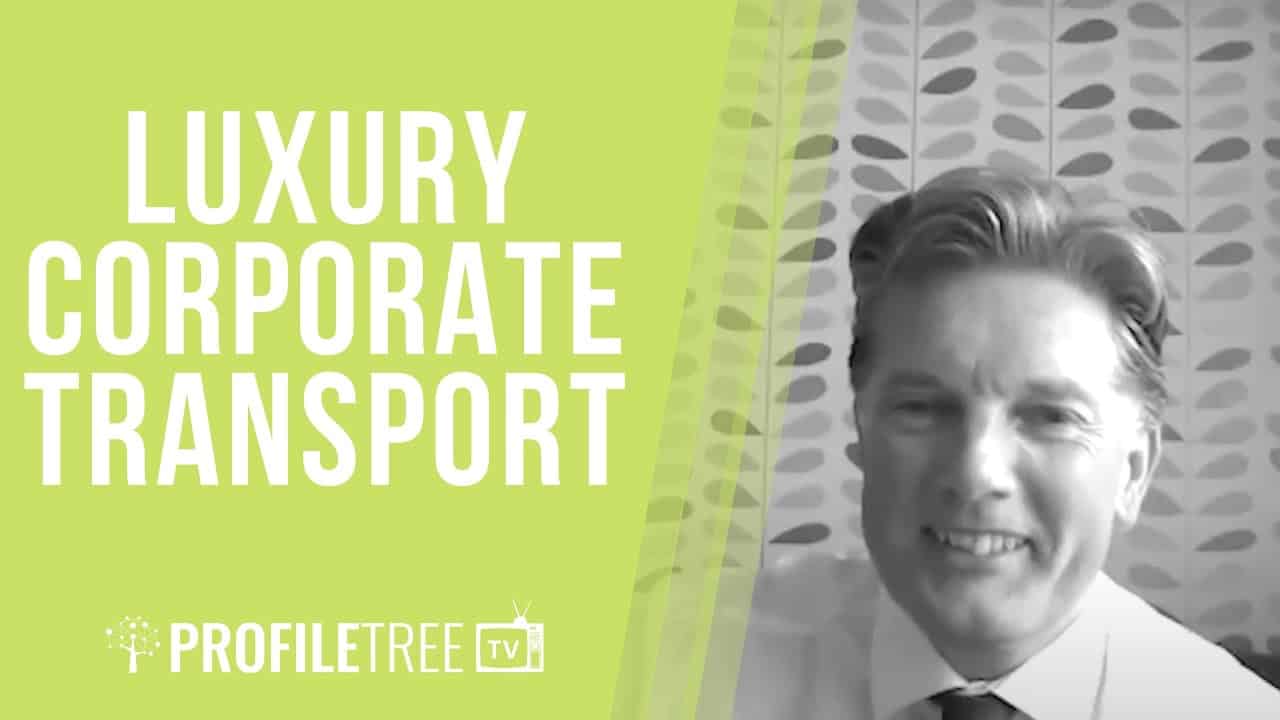 A Personalised Tourism Experience
What services do Diamond Chauffeurs Ireland offer? The company offers a range of services around executive travel, including corporate travel, airport, transfers, private tours and more. Private tours have emerged as one of the most successful elements of the company, prompting Robert to set up five of his own tours. The Country Estate Gin & City Tour involves travelling to Mount Stewart, taking the ferry across Strangford Lough into Short Cross Gin, where visitors are treated to a private experience that places your experience at the top of its priorities. "You're made to feel amazing, and it's a really interesting tour. With the remaining time we return to Belfast to do the city tour there."
According to the executive travel expert, going that extra mile for the customer and offering them a more personalised service can create positive and ongoing relationships, whilst creating some truly memorable experiences. "We try to offer all of our customers a benefit, and they appreciate that. It also lets people know there is more to Belfast to see and experience. One of my regular clients, he jumped in the front seat last time and we chatted the whole way home. That is a great bond, and he will regularly refer my business to friends," he explains.
Corporate events form another key element of the business, with horse racing in Ireland providing continued opportunities for business. "It's generally Down Royal, but we've been down to Dublin a couple of times too. There's a great party vibe the whole way there, and it's great fun. We're there waiting to pick our customers up whenever they want – that's our philosophy, we're here to look after them. It's about giving the client the top service they deserve, and ultimately we want word to get around about Diamond Chauffeurs Ireland to grow the business."
According to Robert, Ireland north and south offers rich tourist locations. He highlights that whilst many from outside Ireland love the green fields and rural scenery, many are attracted to the country for its Game of Thrones filming locations – a major element of Ireland's tourism offering. "If people are getting a coach, they merely drive past these locations. With Diamond Chauffeurs Ireland, we offer that personal, extra touch. We give them all the options that are there, telling them what to look out for. That's the benefit of a private tour," he adds.
Irish Tourism Post Covid-19
Whilst the story so far for Diamond Chauffeurs has been one of success, the outbreak of the coronavirus pandemic has had its effects. One of the many effects of the virus was the cancellation of sporting events across the island – preventing the domestic tourism industry from capitalising on the momentum of golf and Ireland's growing prestige in the sport. "We didn't get to benefit from golf this year, but this business will certainly be there when we go back. "What we have here are some of the best golf courses in the world, without a doubt. I've been trying to put together a golf course tour, and selecting the best from the best is actually quite difficult."
So, what is the future for Irish tourism and Diamond Chauffeurs Ireland? According to the Managing Director, the vast majority of business for the company has temporarily halted. With ongoing social distancing restrictions, Robert is laying down plans for a golf course tour that could possibly accommodate this. "I'm contacting businesses I haven't worked with before, just letting them know that I'm there. They get that bond and confidence to know they can phone me and I will look after them. Tourism is up in there air at the minute, and that could be the case until we have a vaccine.
"I don't want to build an empire. I want to build a successful company – having a fleet of ten vehicles would be a massive success for Ireland. I like doing things right, being in control. However, once you set things up right, you can begin to let others help. I see our business growing. So, roll on the future – I see only positive things!"
**Those wishing to learn more about Diamond Chauffeurs Ireland and the services they offer can visit the official company website. Interested parties are also invited to reach out to Robert Craig directly via LinkedIn.**

Our remote interview with Robert Craig from Diamond Chauffeurs Ireland joins our award-winning Business Leader series, recently recognised with the Best Content Marketing Award for a Video Series at the inaugural Irish Content Marketing Awards. To pitch your business to the series or to discover how content marketing can transform your business, get in touch with our expert team today.