Arguably the most important part of any SEO strategy, keyword research is how you attract visitors to your site, entice prospects, and drive conversions of your products or services. When you are writing content for your website, identifying keywords and high-volume search terms is critical for boosting traffic and reducing bounce rates.
This is due to keywords helping direct and inform your content, helping Google index it well and allowing it to be easily accessed from search engines. While it is a time-consuming task, that requires attention to meticulous detail, it is the foundation of your content and SEO strategy and helps you create content that converts.
What is a Keyword?
Summarising a keyword, it is simply a word that describes your content best. It is also used as a search term that you want that page to rank for. This means that when anyone decides to search that word or search term, they are directed to that page on your website. When creating your content, you need to think about:
What search terms will be out into search engines?
What search terms do you want to be found for?
What will this search query look like?
Being able to summarise your content using your keywords will help you be found on different SERPs and allow your business to grow. Always think of what reflects your content best and use the appropriate keywords to reflect that.
What is Keyword Research?
In a broad sense, keyword research is analysing and finding lists of valuable keywords that can be utilised when doing the process of SEO copywriting or content writing. These keywords give direction to your content and guide your marketing strategies to help inform your users and readers.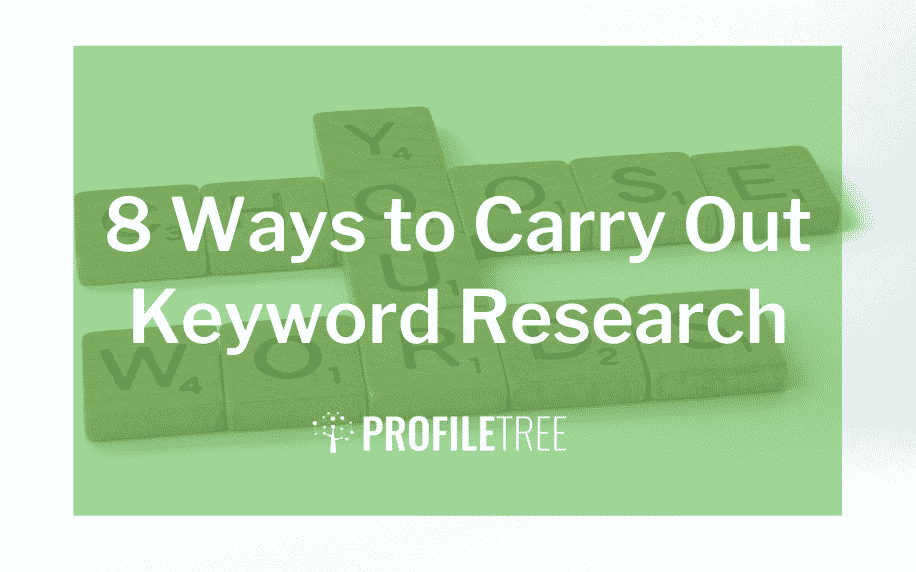 Keyword research can be more than just singular words. Sometimes, keyword research includes search terms which are the bringing together of several keywords that form a search query on search engines.
The Importance of Keyword Research
So, you've found high-volume keywords or search terms to utilise on your website, that's the end of the story, right? SEO keywords have to be more than just placed on your website. They have to reflect your brand, products and services that your customer would use naturally. This is why keyword research is so important.
Once you have developed thorough keyword research, then you can begin to develop an SEO strategy that will eventually lead to you achieving your goals. You need to be precise in how you are showing keyword research.
For example, you might be wanting to rank for 'Belfast apartment' because you are renting a home in the city. However, people are using the search term 'apartments in Belfast'. It is these subtle distinctions that make keyword research so necessary because while that search term is technically correct, it isn't what users are specifically looking for.
Keywords should also take your target audience into consideration because then you will be able to select keywords that have been designed specifically for that niche. It is also important to consider similar keywords that will usually have different search volumes and competition levels.
Choosing higher, more relevant keywords will give you better results than related or semantic keywords.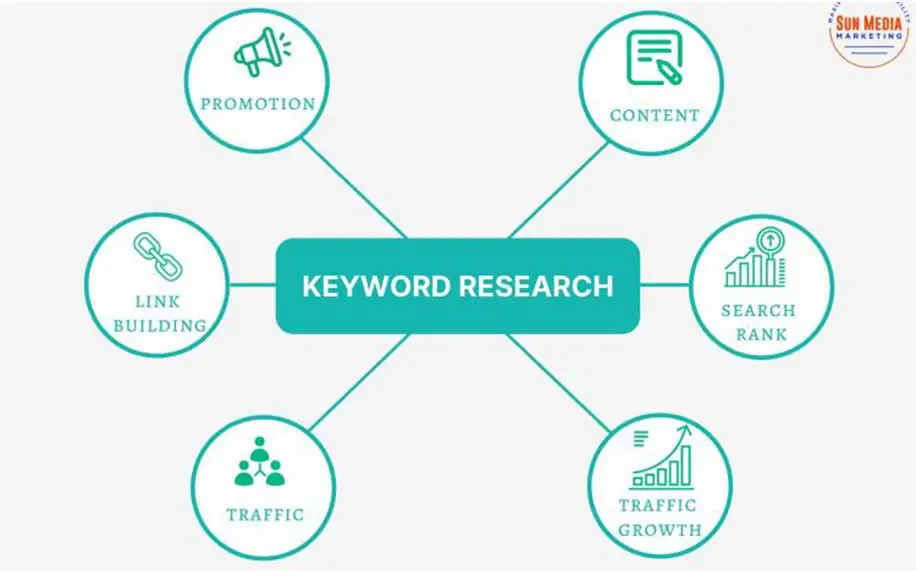 Carrying Out Keyword Research
Now that you understand the importance of keyword research, the next stage is to begin doing it. To carry out keyword research, there is a range of factors that have to be taken into consideration. By outlining your goals and objectives while understanding what tools to use help you make a keyword strategy that positively impacts your overall SEO strategy. Here are eight important ways to carry out keyword research.
1. Understand Your Niche and Target Audience
You are promoting your brand or product, and you know what you want to deliver but before you begin to find out exactly what keywords to utilise, ensure that you understand your target audience or niche that you are in.
Carrying out keyword research requires a firm grasp and understanding of who your audience is and what they are looking for. Talking to your existing customers is a good way of determining what people are searching for and gives you insight into how they describe your brand, product or service. This allows you to generate keywords specifically in your niche, for a particular segment.
Read deeper into your niche, be that going on forms and socials. Analyse your competitors' sites and see what language they are using and what is performing well. Keep up with the trends in your niche and reflect on how you can best showcase your brand, product or service to new customers.
2. Set Out Your Goals
When planning a keyword strategy, you also need to be clear on what your goals are and what you want to achieve with each piece of content. Things to consider are what your brand is and what it represents, what your unique selling point is, and what you want to deliver or achieve when someone buys your product or service or even visits your website.
Understanding what your brand is and what you want to achieve allows you to curate custom content, providing a direction for your SEO strategy and delivering content that converts. Due to having target audiences already mapped out, you can create custom content through a keyword strategy that can be directed at your target audience at different stages of the marketing funnel.
Doing this will allow you to reach a larger audience, as well as bringing in people who are going to convert with relevant search terms and informative content. It also scores well with Google as your site is seen as trustworthy and domain authority.
3. Create Topic Clusters
Now that you understand your goals and audience, creating topic clusters is another integral part of keyword research that has to be carried out. This allows you to make a list of all the topics that are related or relevant to your brand that you want to rank for on Google.
If your brand is a sport's equipment brand, you might want to search for terms like 'yoga leggings', 'football boots' or even 'equipment for hockey'. Remember when you're creating your topic clusters to consider your segments or buyer personas, and think about topics that are important to your business.
You know your brand best and you know what people are looking for. Think of the topics that are directly related to your business and then you can break these down into keywords that can be utilised in content that attracts visitors to your site.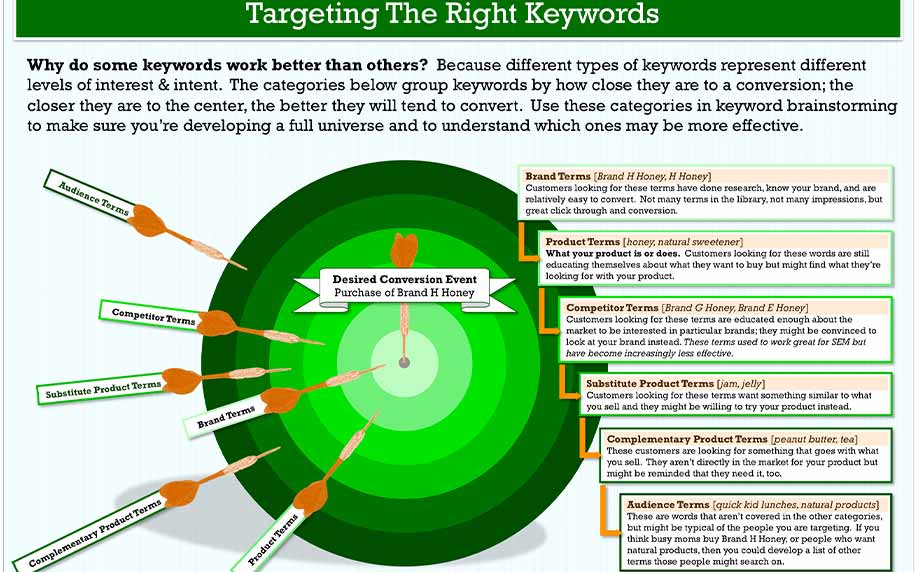 4. Develop a Seed Keywords List
You've got your topic clusters and you've done the research to appeal to your target audience, now you can carry out keyword research by developing a seed keywords list. From topic clusters, you can lift keywords that are directly correlated to what your target audience will be searching for on search engines.
Your seed keywords list is the foundation of your keyword research. These help you identify competitors and define your business within your niche. Using keyword search tools helps you deliver these topic clusters and lists to create full target keyword lists that make your content valuable and drive traffic to your site that converts prospects.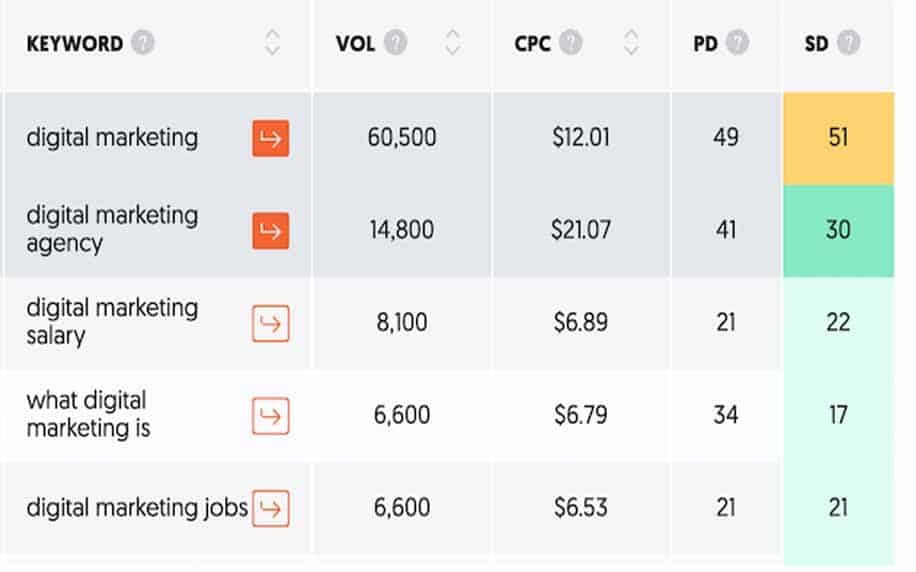 5. Use Keyword Research Tools
We understand our audience and have developed our topic clusters and now we want to expand from our seed keywords list but how do we clarify what is being searched for online?
Using keyword research tools helps you take the knowledge you have gathered and apply it to your SEO strategy.
Refining your search terms helps you curate content that is relevant and valuable to your audience. Using these, you can inform and educate with lower-volume keywords in blog posts and using higher ranking keywords for web copy content.
There are a plethora of keyword research tools that you can utilise to delve into keywords relating to your business. Google Keyword Planner, SEMrush, Wordstream, and Ubersuggest are just some of the tools that can aid you effectively to develop a keyword strategy. There are also tools like Keyword Surfer that can be added as a browser extension.
Using these tools helps you narrow down your search terms to help direct your target audience to your site. It can also give you more creativity as they offer keywords that you might not have considered previously that you can rank for.
6. Discover Search Intent
Many people think that putting high-volume keywords and stuffing them on their pages is how you get traffic to your website. The truth is, there is more finesse to pulling customers onto your pages. Google's Algorithm updates regularly, so understanding how it works is integral to rank high.
The algorithm is so advanced now that it compares search terms with user queries. Why does it do this? Google wants to know more about search intent – why people are searching for a specific term. You need to understand this too to help develop your SEO and overall marketing strategy.
Learning why someone is searching is key to understanding their mindset. Do they want a question answered or are they searching for a specific website? Are they trying to buy something in particular? Once you have this knowledge, you will be able to directly answer their problems and queries by having targeted keywords and phrases cleverly weaved into your copy.
Search intent also helps you refine your keyword research as you are finding keywords that directly match why your audience is searching online in the first place.
7. Find Long Tail Keywords
We have discussed seed keywords that are used to reflect shorter search terms that are related to a brand's major topic. Longer tail keywords are more descriptive (usually) and contain content from topic clusters that are usually in sub-topics.
Due to the nature of long-tail keywords, it is easier to match them to an audience's search intent than it is for seed keywords. If you had a website that published content on music and reviewed albums you could have "best album of 2021" which would attract a more relevant audience than "best album".
While they do get fewer clicks, they have a much higher chance of conversion due to being focused on a specific product or topic.
8.Identify Your Competitors
Mentioned briefly earlier, another important part when carrying out keyword research is identifying who your competitors are. You need to understand what they are doing and help you glean parts of their content strategy that are performing well and applying it to your own work.
The content landscape that your niche fits within can determine what your target audience enjoys and wants. Understanding can help you develop your SEO and understand the competitiveness of certain keywords. It also helps you see what might be too hard to rank for.
The most important part of this process is keyword opportunity gaps. These are keywords that you can identify in your industry that have low to medium competition. This means that you can lock in key search terms and outrank your competitors for them.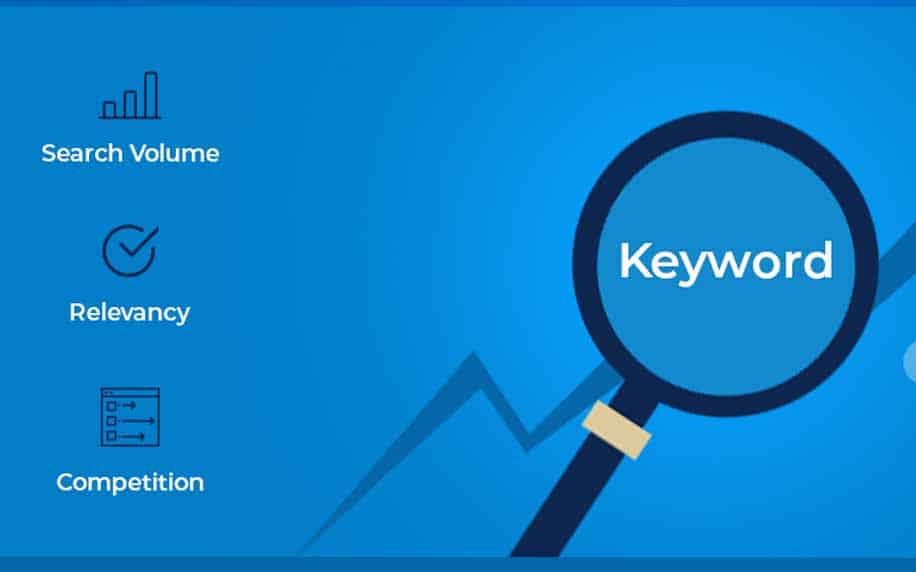 Keyword Research: Integral for Every SEO Strategy
When you have completed a thorough keyword plan, you are then able to create and curate high quality and high performing custom content. You can also expand your SEO strategy. It doesn't matter what your brand or business is, keyword research is a crucial component to online success.
Keyword research can be complex and if you want a professional opinion on how to develop your keyword strategy and expand your SEO opportunities, contact ProfileTree today to speak to one of our SEO experts.