Social media platforms giants like Facebook and Instagram are realising the importance of local businesses. But how are you benefiting from that? This is the best time for small and medium sized businesses to be on social media. To have a strong presence, you need a local social media marketing agency to manage your presence on your behalf. Alternatively, you can train your staff on how to manage your social media account on their own. We are here to answer all your questions related to 'social media marketing Omagh'.
Social Media Marketing Omagh, County Tyrone
ProfileTree – Expert Social Media Marketers with a Local Flavour Serving Businesses in Omagh, County Tyrone, Northern Ireland
Whether it's this or that, ProfileTree is ready to partner up with businesses in Omagh, County Tyrone to grow their social media presence. We are a self-made, family run agency based in Belfast and Monaghan. We've established ourselves in the Northern Irish market since 2010. We've grown the team, collected awards, and helped local and international businesses with their social media presence. We've also helped hundreds of small and medium sized businesses with free social media marketing training through programmes funded by Northern Ireland's City Councils over the course of three years.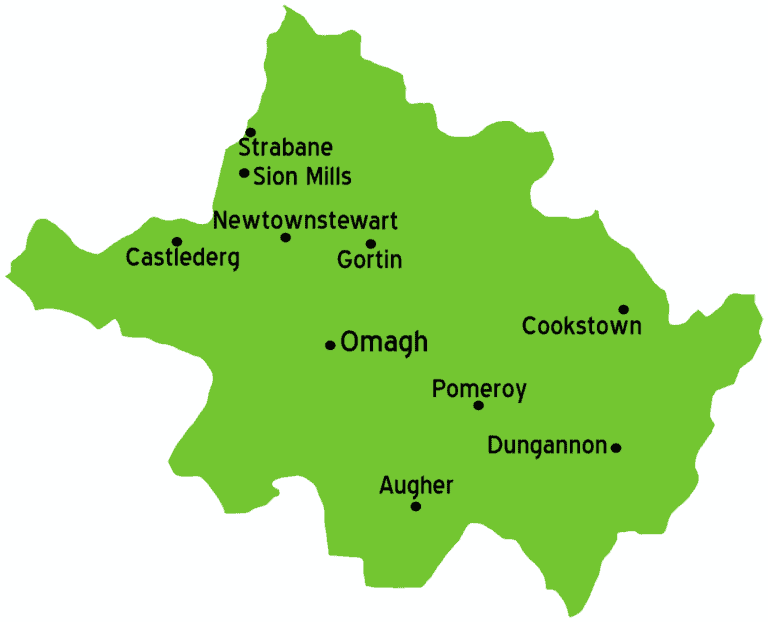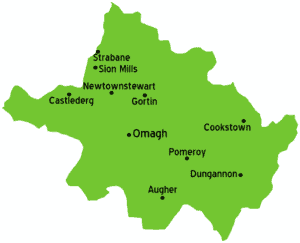 Social Media Marketing Omagh: 'Social Media Marketing Near Me'
Once people reach your platform, this is your moment of truth. Are you ready with a solid story and wow-visuals that give those people a reason to stay? Not only to stay but also to have reasons to trust your story enough to purchase your product or use your service. To craft powerful, relevant stories, you need a social media agency near you – living your day-to-day struggles.
A true 'social media marketing near me' means that those who manage your social media presence understand your local market's pain points, trends, and know the ins and outs of the local community. Social media marketing is a quick and daily interaction with your audience. So, your social media agency should work side by side with your team covering moments as they happen.
Social Media Marketing Omagh: How Social Media Affects Businesses
Social media marketing is the first digital marketing channel that most businesses think of when they consider taking to the digital world. Many small and medium sized businesses in Omagh create their Facebook page and start posting their work. They do so on and off. After a while, the page is abandoned and is no longer active. This is a common scenario that we often see with our clients. Many of those business owners mention that they used to get clients through social media, but they couldn't maintain managing their account – they just felt clueless.
That's when we step in, a local business ourselves, we understand the true impact for social media marketing. It has multiple positive impacts on business in terms of:
Social Media Marketing Omagh Advantage #1: Customer Engagement
As a local business, engaging with your customers is super important. You have an edge over the big companies. The decision-making process in bigger companies takes ages before a problem can be addressed or a new service developed. Feedback received from one of the customers is never heard by the decision maker in most cases. Local businesses, on the other hand, are much more flexible. That's why customer engagement on social media brings you closer to your customers. The great value for you lies in listening and taking quick decisions that accelerate your growth.
Social Media Marketing Omagh Advantage #2: Revenue
Although people are not on social media platforms to essentially buy something, but social media is a 'good reminder'. It's a great tool to attract visitors to your website where they will eventually make a purchase or sign up for a call. Local businesses in particular use social media as their product catalog especially if they don't have the budget to build a website yet. So, social media can be a tool to drive revenue to the business.
Social Media Marketing Omagh Advantage #3: Customer Service
Pretty straightforward. Many people prefer to send a message or 'DM' a business rather than make a call. It's easier, faster, and more convenient. The more responsive you become, the better.
Social Media Marketing Omagh Advantage #4: Competitor Evaluation
Social media gives you a sneak peek into your competitors' activities. What they're up to and what makes them more appealing to your target audience. You learn a lot by observation!
Social Media Marketing Omagh: Which Social Media Is Best for Business
The options are many. Social media is not just Facebook. Instagram, YouTube, Twitter, LinkedIn, TikTok, Snapchat, Pinterest, and the list is endless.
Let's take a closer look at some of the insights related to Tiktok and Pinterest as an example:
TikTok
The UK currently has 17 million active TikTok users and they tend to spend 66 minutes a day on the app. If you think TikTok is for Gen Z, you are pretty much right. In 2019, 26%* of users in the UK were aged between 18-24 years old. However, the older generation on TikTok, meaning the people born in the late 90s, are at an impressive 9.3% for 25–34-year-olds.
Pinterest
Women make up more than 60% of Pinterest users
31% of millennials in the UK with a household income of over £100K are on Pinterest
40% Gen Z Pinners are up 40% year over year
Need help identifying which social media is right for you? Book a chat with one of our social media experts for free – no obligations. We will help you identify the best social media for your business.
Social Media Marketing Omagh: Qualifications
So, what makes a good social media marketing agency? The simple answer is the team behind it. Our big team of experienced social media marketers, talented content creators, creative designers, dedicated brand strategists, competent PPC advertisers, and skilled SEO specialists are fully capable of handling your social media accounts. What differentiates one agency from another is the processes in place. Since we've been doing this since 2010, we've learned through trial and error and have perfected our delivery process to be agile and smooth.
Social Media Marketing Omagh: How Much Is Social Media Advertising
You set the budget, we tailor a package optimised for your requirements and within the limits of your spending. We have packages starting from 500£ per month covering content, visuals, moderation, and reporting.
Many businesses prefer to handle their social media on their own. Some may simply not have enough resources to pay a monthly retainer for a social media marketing agency. Investing in upskilling yourself or your team on social media marketing has proven to be effective for many small businesses. We've learned this with our hands-on experience training many solo traders and small businesses on training programmes that ran for three years and was funded by Northern Ireland's councils.
Social Media Marketing Omagh: Ready to Book a Free Social Media Audit?
A social media audit is where one of our expert team members will get on a call with you to understand what you have in mind for your social media platforms. Our specialist will go through your social media channels and analyse your performance briefly to recommend solutions and ideas for your social platforms. Fill the form and send us your questions, we will be happy to answer all of them. Please let us know if your business is registered in Omagh, County Tyrone, Northern Ireland. Alternatively, you can book a chat with our team for free and find out how we can help you have a strong social media presence in Omagh, County Tyrone, Northern Ireland.
More services: SEO Omagh, Content Marketing Omagh, Digital Marketing Omagh