A Northern Ireland-based journalist, publicist and content creator has shared a range of essential business tips including insights into the benefits of publicity management and why long-form content is still important.
Excalibur Press owner Tina Calder also discussed the growth of her own company during a ProfileTree Business Leaders interview.
Tina introduced herself and her work by explaining that, for the last 20 years, she has been a journalist based mainly in Northern Ireland.
"I've worked for literally every major newspaper and magazine across the country.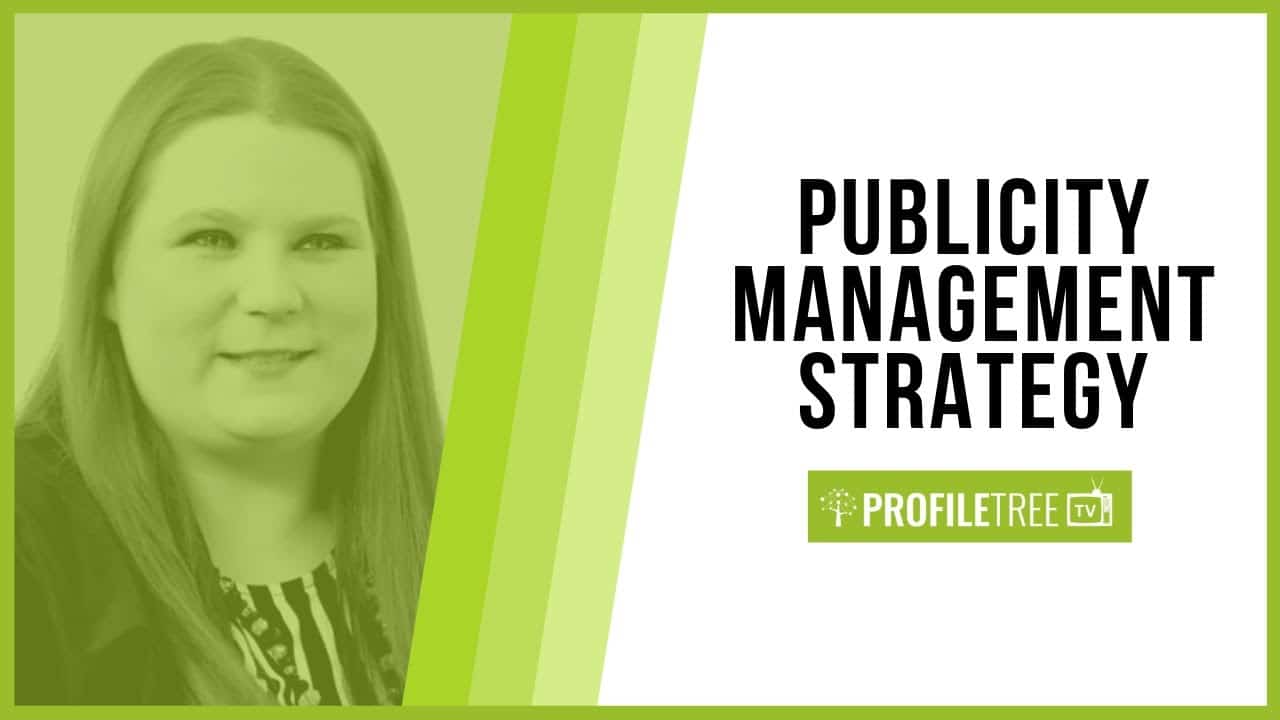 "I've owned several different agencies with different ideas behind them. One was a media syndication company, we did photo syndication and we also did a little bit of publicity back in the day but it was only really when people bullied me into it!
"I was a showbiz journalist for about 12 to 15 years and during that time I carved these wonderful relationships with celebrities and people who were in the public eye.
"It got to the stage where the relationship was so good they'd come to me for advice, that stepped into the world of publicity so I started becoming their publicist and agents at times.
"I worked for the Daily Mirror for a while and I've been working for the Sunday World and Sunday Life forever now."
Following a career break, during which she ran a bar and had a baby, Tina created Excalibur Press.
"I wanted to challenge myself. I'm not saying I'd had enough of standard journalism but I'd been a freelance for a long, long time and I know quite a lot of the editors and had a good working relationship.
"One of the things that people didn't know about me was that I was a trade journalist and a business journalist all of that time as well.
"I absolutely love entrepreneurship, so I thought 'how can I turn all of this into something that's really challenging?'.
"I noticed there was this rise of bloggers and I thought 'I've been doing that for years'. WordPress, I think, started in 2003 and we were on Blogspot beforehand.
"We were one of the first companies to use WordPress."
Tina explained that her company had been seeing "amazing results" by publishing all their content online and promoting the content through social media.
"We were the only people doing at the time. Now I've taken all of that and turned it into a publicity management company. At the heart of what we do it's about helping people to create a better platform for themselves and their company and their brand.
"I always say 'it's about making people famous in their world', so it's not about getting you on TV or on Big Brother, it's about creating an element of fame within your industry."
Tina added that doing a lot of work with thought leaders "seems to be an industry I have gravitated towards" and underlined the importance of content.
"We would sit down with them, work out a strategy and ask 'how can we bring you further into your industry?' and 'how to we move you head and shoulders above the people you are in competition with?'. And then it's looking at the content behind that, it's all driven by content.
"It's getting people to understand the importance of that content. A social media post is not a strategy and, more importantly, social media isn't the whole strategy either."
She explained that making clients understand this point is a vital for her company.
"Some people get really surprised because we aren't posting on social media for them or we aren't doing press releases because we're busy ringing industry leaders or we're speaking at networking events.
"Today, for example, I was down at the BNI network on behalf of one of my clients."
In this way, Tina helps clients to make use of the fact that "there is so much choice out there when it comes to publicity, comms, PR, marketing, you name it".
"We give them a little bit of everything, so that they can work out 'where do I go next?' so we can bring in the experts for them or we can send them off to experts.
"If someone leaves us that's a success to us as it means they have moved onto the next stage, it's better they stay with us but we take kids flying the nest as a good sign!"
To discover insights into content, long-form, business growth, publicity and more see Tina's full video interview.
Excalibur Press – www.excaliburpress.co.uk
Explore ProfileTree Business Leaders
What is Energy Monitoring | What is Sustainable Tourism | How to Create Digital Products | Online Learning for Business | Why is FDI Important | How to Create a Culture of Innovation | What is Augmented Reality | How to Manage a Restaurant | Do you have a Tourism Strategy | What is Conflict Resolution | Intercultural Training |
How to use Mindfulness at Work | Bookkeeping for Small Businesses | How to get a Better Job | How to Start an eCommerce Business| What is Learning Technology | Tools for Life and Business | How to Achieve Networking Success