The interesting thing about business success is that no two journeys are the same. With Gareth Quinn – he not only has one business success story – but two under his belt.
From an acclaimed digital event to launching a revolutionary digital platform – Gareth has done it all – and only in five years.
In this week's Business Leaders interview, host Ciaran Connolly sits down with digital entrepreneur Gareth to find out about his impressive achievements with companies
Digital DNA and Kairos, what advice he has to give plus more.
Watch the full interview below and read on to learn more.
From Public Sector to Digital Innovator
In our interview, Gareth explains how his "weird and varied" background saw him being kicked out of university and working in the public sector.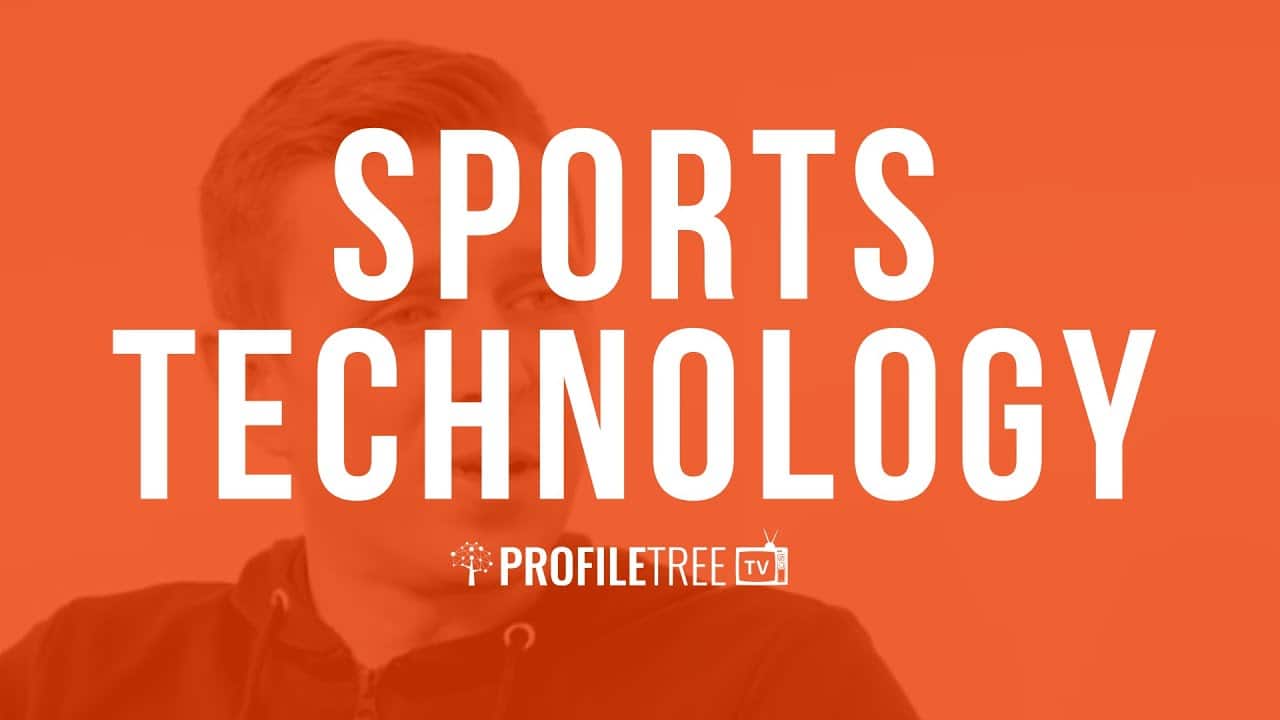 "I went to university and did computing and information systems back in the day, then got kicked out of university. I had to drop to an HND and did that part-time. Meanwhile I got a job in the public sector in the Lord Mayor's office.
"I still had a passion for technology and business. I then got a business qualification which gave more of an appetite, but I didn't know how to get back into business and technology.
"Then I started Digital DNA."
The Rise of Digital DNA
Gareth's first business, Digital DNA, became a solution to Gareth's problem of not knowing where to start in the tech business.
Digital DNA is an annual event that connects the tech community through innovation, annual awards and events in Belfast. Covering topics from digital marketing to cyber security, e-commerce to medical tech – it is Northern Ireland's hub for digital specialists to network and advance their knowledge.
Talking about how Digital DNA came to fruition in 2013, Gareth admits that he thought the event would simply be a 'one-off'.
"The idea was a one-off event, which spiralled.
"We ended up getting some lucky breaks – we got a sponsor from NYSE Technologies, who are the company who provide the trading software for the New York stock exchange. They wanted their CEO to come and speak at this event, which raised the profile and then other sponsors wanted to get involved.
"Then all of a sudden this little event turned into something bigger."
In 2013, the event attracted 300 people. Gareth's "play thing" as he describes it, turned out to be a revolutionary gap filler in the digital market.
Not only was it revolutionary for the professionals involved – but budding entrepreneurs too.
"Alongside the event, we also ran an event for young people.
"Once the CEO of NYSE and representatives from Facebook and Google finished speaking, we brought them into a separate room to engage with young people who were only 13 or 14 years of age.
"I just wanted to inspire the kids and showcase to them the role that technology will play and create some sort of entrepreneurial spirit."
Not only did Gareth and the Digital DNA speakers inspire, they encouraged a group of students form Cookstown High School to create their own app, which they then went on to present to a panel on Junior Dragon's Den at Buckingham Palace.
Before Gareth knew, Digital DNA surged in popularity, and has gone on to become a key industry event each year.
"Now it's at 2,500 people over two days instead of 300 in one day – you wonder how it even happened. But mainly it's down to valuable partnerships, an amazing team and me interfering every now and then."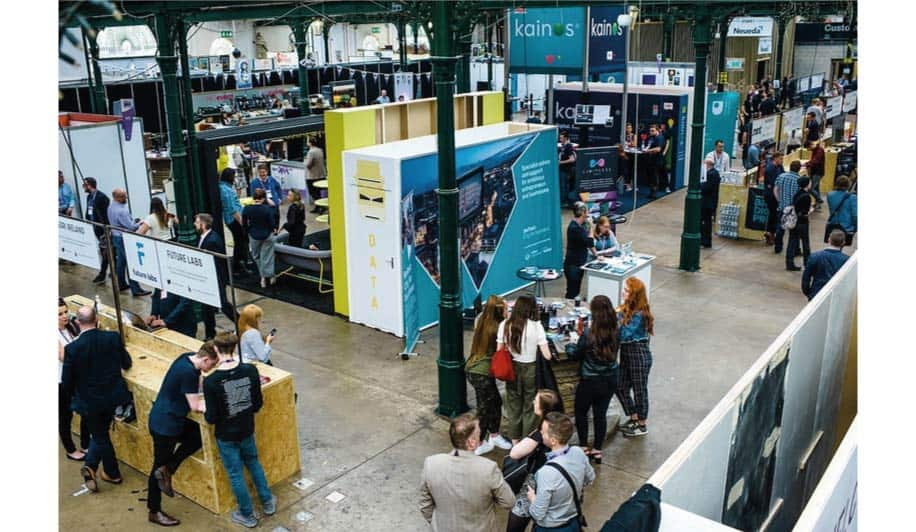 Kairos: The Digital Sports Solution
After founding Digital DNA, Gareth embarked on his second venture, Kairos, alongside the then Ulster rugby player Andrew Trimble.
Kairos is a digital platform dedicated to helping elite sports clubs and players own and improve their performance. Its technology incorporates scheduling, planning and analytical tools to help athletes accurately prepare to perform.
Gareth recaps how Andrew approached him about a problem the sports professionals were facing everyday.
"Andrew said: 'At the minute, all of our scheduling and planning is done through the team on a whiteboard at the Kingspan Stadium. Players come in and hand write which slot they want for different activities'.
"Andrew couldn't help but think that this scheduling could be done better digitally, and could help players be able to perform better come match day.
"What we wanted to do was to work out how to empower and enable an elite athlete to own their plan."
After identifying this gap in the market – conducting market research and mastering the technology has taken them two years to complete.
"We started a process of engaging quite intensely with the market, such as Ulster and Ireland rugby through Andrew. We also engaged the football market. We went to the Etihad campus, which is Manchester City's training grounds, and we were able to see how they operate.
"Over that period, we've done a lot of market engagement and tried to get a good understanding of what the market wanted. In January 2018 we started to build the solution.
"We've now got the solution in the market and it is now used by a couple of professional sport clubs and the feedback has all been very positive."
With Gareth's roster of specialist contacts in the digital industry and innovative drive to fill gaps in the market, he has managed to build two valuable brands in the space of five years.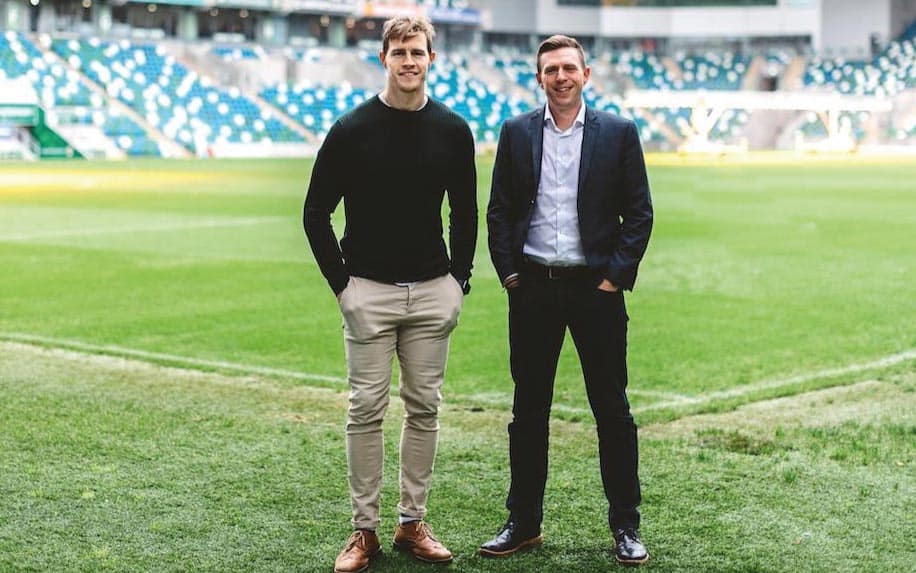 Advice on Starting a Digital Business
For those who are interested in starting their own business, Gareth stresses that while businesses only present what they want customers to see, no business has got to where they are without fallbacks.
"First of all I would say that people on the outside looking at businesses, they see what you want to present like the customers and the brand, but they don't see the difficulties and challenges.
"With Digital DNA it was an unbelievable journey. With Kairos I have been able to enjoy it more because if you get knocked back, I know now you can bounce back which was a massive learning curve for me."
When it comes to advice, Gareth states the importance of trusting yourself and not being afraid to reach out and make relationships.
"In terms of advice, my thing is overcomplicating things. Whether you're looking at finance, marketing, communicating messages – I had a tendency to overcomplicate things. I know the phrase 'trusting your gut' is overused but sometimes the first thing you think of is going to be the best way to do things.
"I have also asked so many people for help over the years. When I left City Hall, I spent three years in coffee shops meeting people, trying to work out if their motivations and my motivations aligned for a win-win whereby we can help each other. Relationships are so important and I would not have had the success I had with Digital DNA without them."
To find out what else Ciaran and Gareth covered about the digital business world – check out the full Business Leaders video interview.
Become a Part of Our Business Leaders Series
Interested in featuring on our Business Leaders series? In our acclaimed series, we share amazing advice, tips and stories from business owners, managers and senior leaders.
From growing your business to looking after your staff, new industry insights and innovative ideas – we cover everything to inspire professionals across all sectors. If you want to become a part of it, simply drop us a message.