How can innovation be applied to learning assessments and management? Believe it or not, there is a solution for it, supplied by forward-thinking tech company TestReach.
For this week's Business Leaders episode, ProfileTree welcomed Sheena Bailey, CEO of TestReach, to hear about her career as a tech leader and the innovative work of her company.
To find out more, watch our full interview below, or read on for the highlights.
Sheena's Journey to TestReach Success
Sheena, who is now TestReach Co-Founder and CEO, found herself a little lost when it came to what career route to go down.
"My background goes from Business Studies at Trinity College Dublin, a long time ago now. I came out of there still not knowing what I wanted to do, I think I had dreams of becoming a literary agent or something along those lines.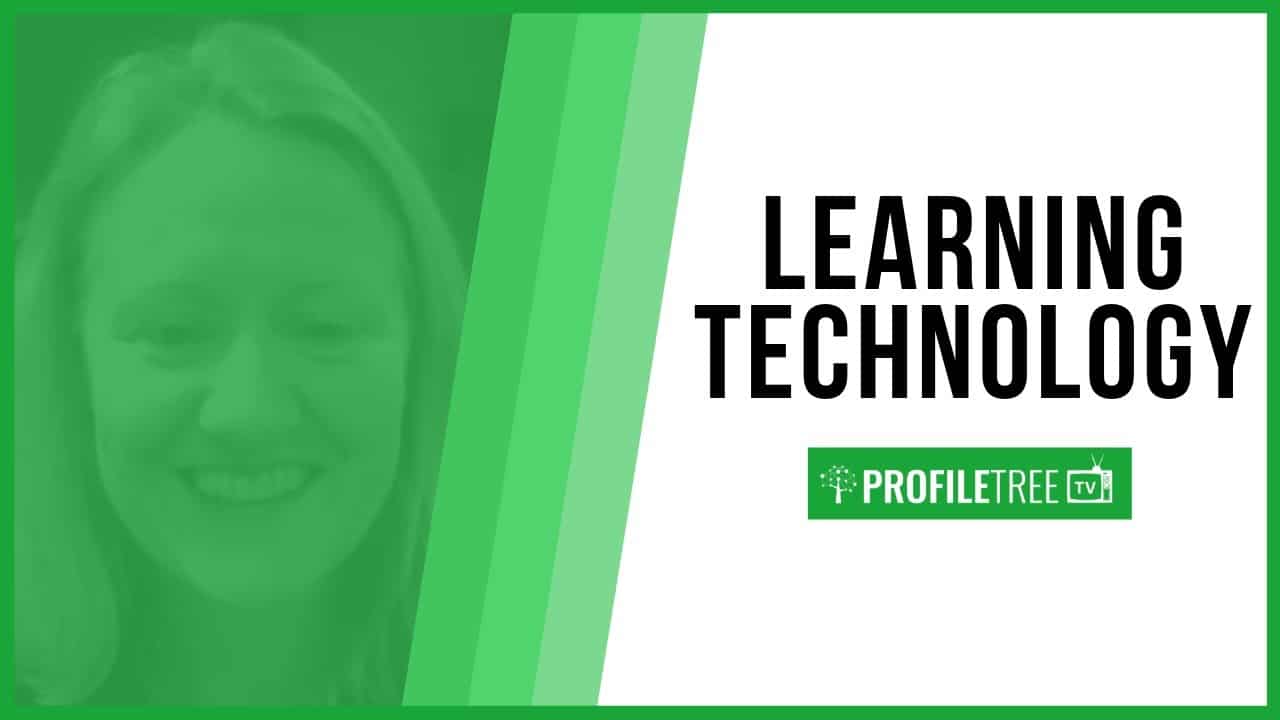 She explains her path to becoming part of the tech world, and creating a business that is at the cutting edge of learning technology.
"I fell into the technology world and found a really good spot for myself there. I focused very much on learning assessment and management solutions."
Working in this unprecedented role helped Sheena and her Co-Founder realise the learning management sector had a problem that needed to be solved.
"That's where myself and my Co-Founder came up with the idea for TestReach, we were very much in that learning space and we saw a gap in the market."
Sheena explains that the way online learners had been receiving their qualification at the end of a course was ripe for innovation.
"Typically, at the end of an e-learning course, you would be told to go to some test centre which may be in the next city, it may be in the next country or even the next continent.
"You might have to sit down at a rickety old computer or, in many cases, with a pen and paper for three hours to achieve that qualification.
"TestReach was founded to address that problem, to be able to provide high-stake exams at a scalable, global level."
Now, the company provides customers with innovative technology to remove the strain, logistical headaches and expense of running face-to-face exams.
As Sheena states, the demand for her company's easily accessible services is higher than it's ever been.
"The demand for global qualifications has never been higher. People want qualifications, because qualifications equals wages. Learning management solutions are very good at delivering knowledge at scale."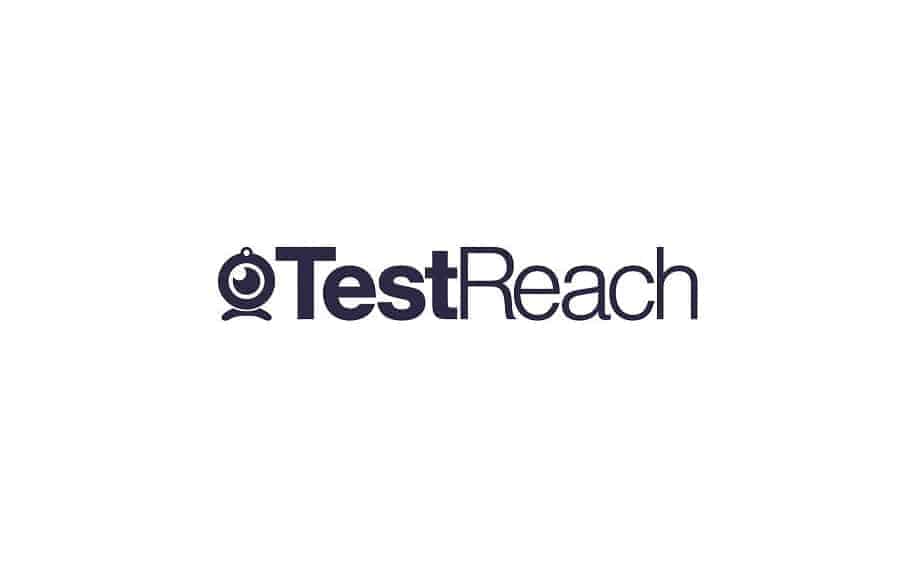 What Does TestReach Offer?
TestReach is a leader in online assessment software. It is a cloud-based solution used to create, deliver and mark any type of assessment, from formative tests through to high-stake formal exams. Going into more detail, Sheena explains the inner workings of TestReach.
"What we offer is a full assessment solution. You can create an author, your questions, your tests – everything from simple multiple choice questions right through it spreadsheets or video recordings, then you can deliver them in a variety of ways."
The TestReach package aims to provide a unique solution that is easily accessible, navigated and monitored. This differentiates the company from other competitors in the market, making them a firm favourite in the industry.
"I guess what a lot of customers love is our remote invigilation solution. At the flick of a switch, an examiner can decide if an exam is going to be delivered by remote invigilation.
"Essentially, we watch the candidates in real-time over the web as they take their exam, through audio, video and screen capture."
What customers look for in systems such as TestReach is authenticity and security, according to Sheena.
"This surrounds the security of the actual exam environment, and the authenticity surrounding 'is the candidate who is sitting that exam actually who they say they are'.
"Because we do remote and real-time, we monitor candidates from the beginning to the end and ensure all of that for our customers."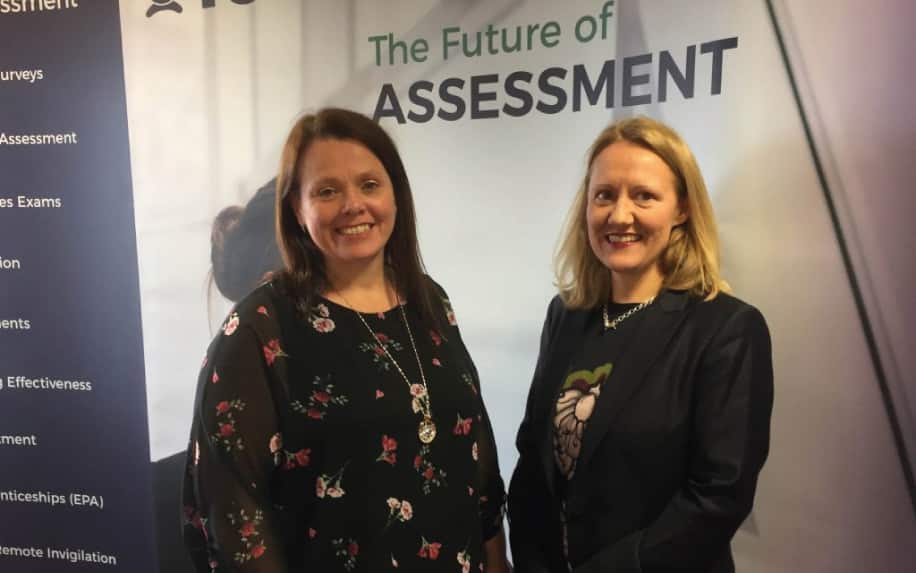 TestReach on Going Global
When a business finds its USP – the main goal is to market globally.
In our interview, Sheena discusses how she approached the task of building a global client list for TestReach.
"We literally deliver exams in every corner of the world, across all of the continents. We're business to business, that's what we do, so we know who are customers are.
"When you know who your customers are it's a little bit easier to reach them. We very much focus our marketing efforts on our core markets, and we're able to do a lot of very dedicated web campaigns for reaching out to the people we want to talk to."
Sheena dedicates TestReach's success to not just focusing on the company's USP, but always having their customer at the forefront of her mind.
"One of the reasons I think we have been very successful is because we are very much focused on our customer. We partner with them and we truly believe in helping them.
"The other side of it is we bring very simple technology, but it addresses the real concerns that our customers have, so that's where I think our success has come from."
How Does TestReach Ensure High Quality?
Innovation extends beyond a good idea. It is about the full package that is being created and how it is delivered. Sheena explains how TechReach ensures high quality that keeps them competitive and ahead in the market.
"We provide all invigilation ourselves, while other providers use third parties. We do everything in-house. We have support, training and quality structures and also the technology."
This high quality benefits not just the customers implementing their services – but the people who are using the service to sit their exams.
"For the majority of people, examinations are intimidating. It is really important that they are put at their ease and are given a good experience when taking their exams. We can provide that level of quality in our service to ensure both parties are happy."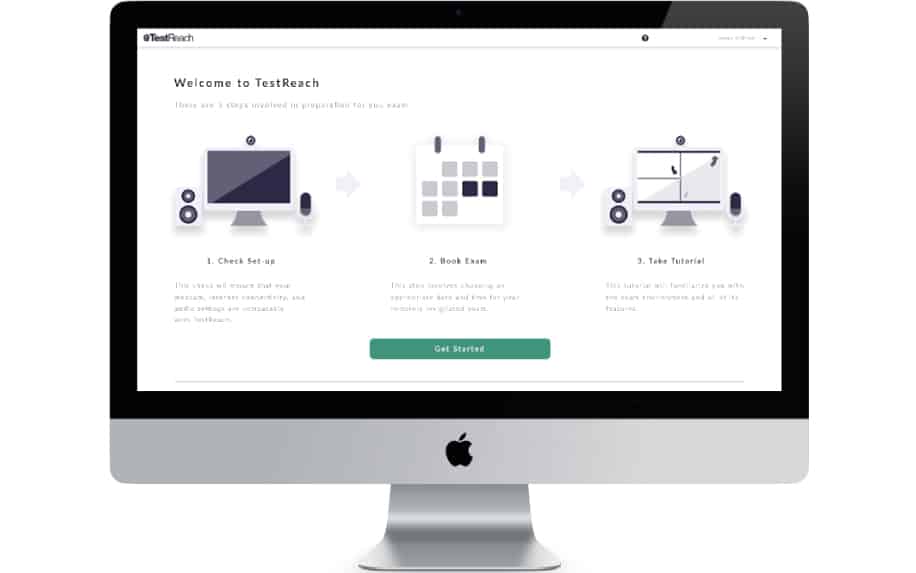 Business Startup Advice From Sheena
Trusting your gut instincts when starting up a business can get you far, but getting advice from a global giant can help get you even further.
Sheena advises basing strategies and decisions around the customer first and foremost.
"In terms of looking at your business, it is all about knowing your customer. Really understanding their drivers – where they want to spend their money, what problems they want to solve, whether they are willing to put their money behind solving their problem. These are the absolute core, then you can build your strategy around that.
"Then it comes down to whether your product meets that expectation. Then it comes down to doing things well.
"I think it is essential to have goals. We have a five-year plan and we align everyone to that."
For more information about learning technology solutions and Sheena's work, see our full Business Leaders interview. You can also discover more about TestReach's solutions and services here.
Become a Part of Our Business Leaders Series
Interested in featuring on our Business Leaders series? In our acclaimed series, we share amazing advice, tips and stories from business owners, managers and senior leaders.
From growing your business to looking after your staff, new industry insights and innovative ideas – we cover everything to inspire professionals across all sectors. If you want to become a part of it, simply drop us a message.