Ever wondered about the world of augmented and virtual reality? What is Augmented Reality? You have probably heard of this revolutionary technology – but are curious to know more and how it can affect your business.
In our latest Business Leaders episode, host Ciaran Connolly spoke with Brendan McCourt, Founder of New Red, a company committed to storytelling in extended reality.
In this interview, Brendan gave us a first-hand insight into this fascinating tech trend.
Brendan, who also detailed his incredible career spanning print, broadcast and digital media, explains the differences between augmented and virtual reality, plus where he thinks the future of this technology is going.
To find out Brendan's interesting views, watch our full interview below, or read on for the highlights.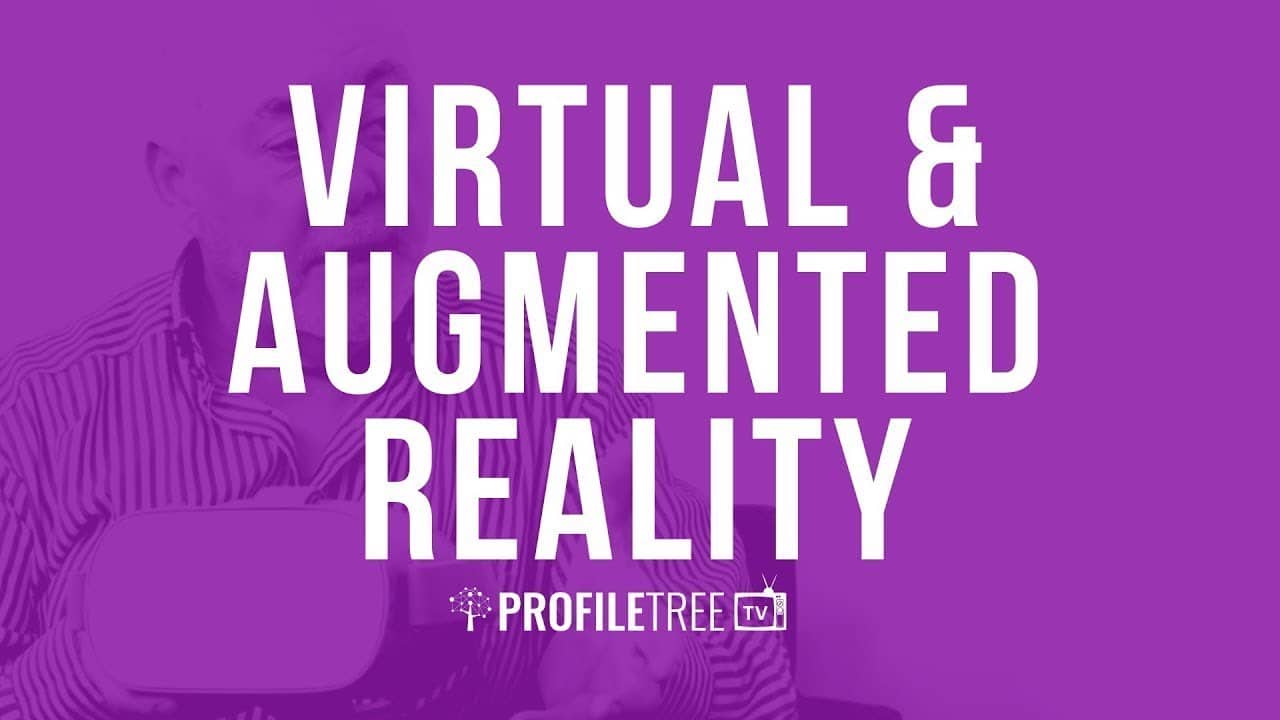 From Journalism to Mixed Reality: The Story of New Red
Brendan's career transitioned from working as a newspaper journalist, down the route of production, where he got his first taste of technology.
"I started out life as a journalist at the Belfast Telegraph, then at the BBC as a Content Producer. I really learnt those skills of how to visualise a story, so I became a visual storyteller."
After working on mainly news packages and documentaries, Brendan decided to go solo with his new-found love of technology.
"I became excited by new technology as a new way of visual storytelling – and that's where I got into virtual and augmented reality."
From then, Brendan created New Red. The company is a new, vibrant young company committed to storytelling in extended reality, which includes everything from 'completely real' to 'completely virtual'.
Having worked with BBC, RTE and Channel 4, they are revolutionising the way businesses tell and people receive stories.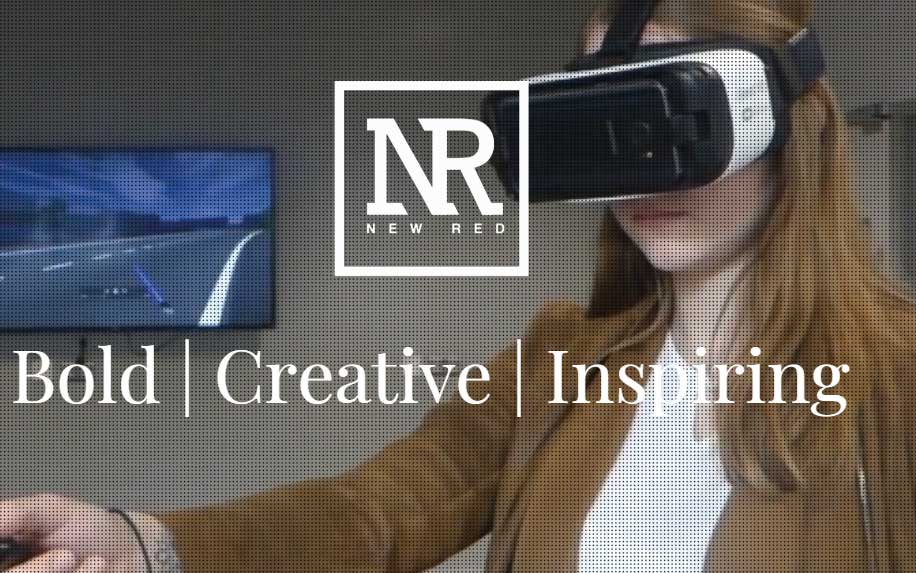 What is Augmented and Virtual Reality?
But what are these fascinating technologies that caught Brendan's eye? What do they do, and what makes them so groundbreaking?
As Brendan explains, while both are very different, they offer a wealth of opportunities.
"Virtual reality is when you are immersed in a completely different environment when you put a headset on. There's two types. There's virtual reality where it is filmed in a real environment, and you are immersed in a 360 experience that doesn't change.
"There's also CGI virtual reality, where you manipulate an environment. You can change it, like open doors etc. It is really engaging and interactive.
It can be used for fun, or even education."
Augmented reality is probably more familiar to most of us – as many smartphones incorporate the technology through filters on apps like Snapchat, Instagram and Facebook.
"Augmented reality is altering the environment that you're in now through glasses. When you put them on, they will show you your environment, but with added effects – if you think about the terminator. That's what it's like."
The mixed reality industry is constantly looking for new, convenient ways to incorporate this technology. If you were amazed by Pokemon GO – then there's plenty more to come from that, says Brendan.
"AR currently has been seen mostly on smartphones, like Pokemon GO. But the disadvantage is that you have to hold your phone up all the time. The advantage with the glasses is that it is easy. You could be on a tourism trip with these glasses on, and it could come up with information about the attraction."
These technologies have been used mostly for commercial purposes to date. However, companies like Apple and Google have been working furiously to get this technology out to the masses, according to Brendan.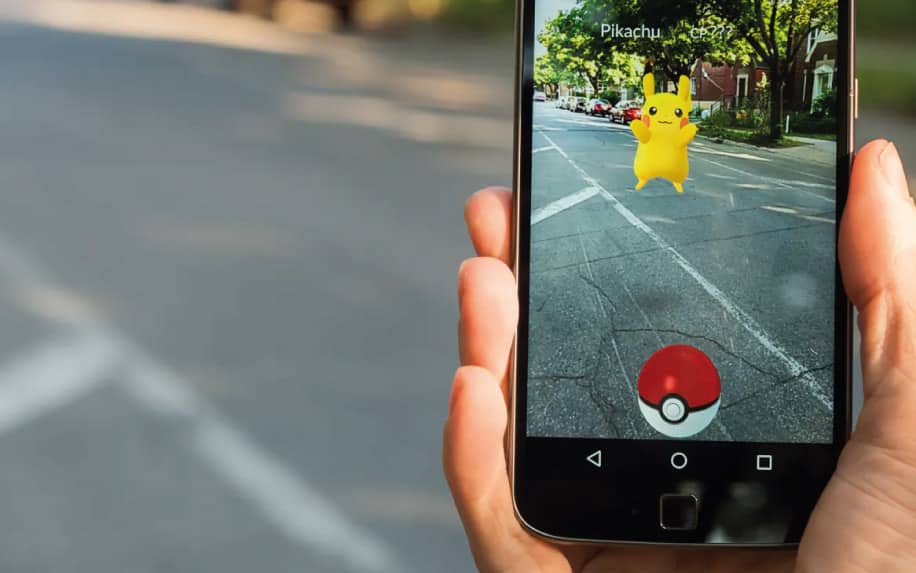 Augmented and Virtual Reality for Business
With business giants like Google and Apple wanting to perfect this technology to boost their offerings – how can smaller businesses leverage this technology? According to Brendan, the possibilities are endless.
"Both technologies are being used by businesses to help them train people more quickly and efficiently. This improves their efficiency all-round, including costs. Plus it gives them an edge on competition.
"It does depend on the business and the budget, but technology is coming down in price. It started out very expensive. The starting price for VR headsets a few years ago was around £400-£500 – and now you can get them for around £200. AR headsets cost around £1200, so are more applicable to large scale enterprises. But when Apple and Google bring their interpretation of this technology out, they'll drive down the price."
According to Brendan, the investment is certainly worth it to meet the demand and stay competitive: "Everyone wants this technology, as it makes their lives easier and more engaged.
"Even if you are a smaller business, it is worth having a look at what this technology does now. You may find it will solve a problem for your business. Plus if you're not doing it – someone else will. Everyone will be looking to get a competitive edge with this technology."
In business, there are always leaps and bounds we need to take – especially when it comes to technology. If we don't there's risks of becoming irrelevant to our audience. Brendan says education on these new advancements is key.
"We're in the fourth industrial revolution – this is going to change everything. Massive change is coming, so I think it's important to keep abreast of it, and realise how it could affect and improve your business."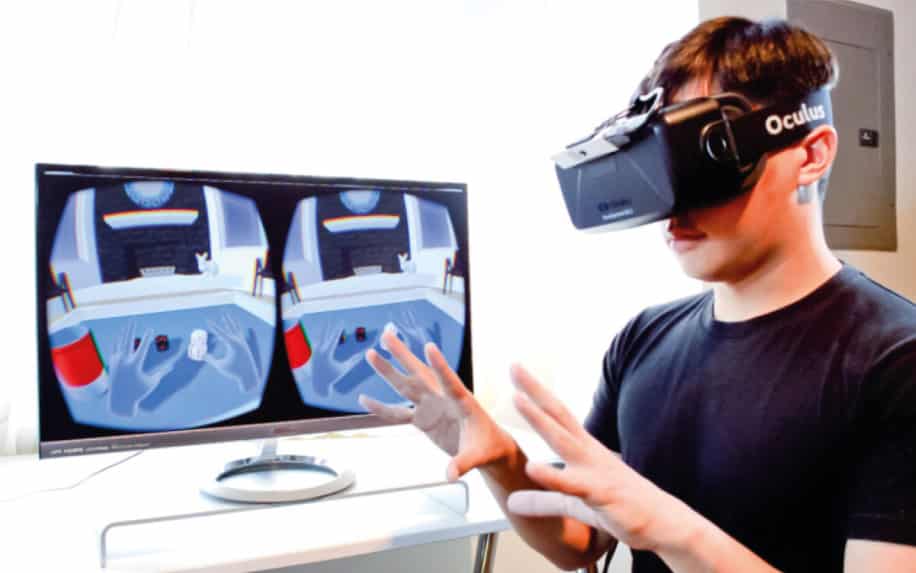 The Future of Augmented and Virtual Reality
The future of technology is always an exciting prospect to think about. Where will our businesses be with this technology in 10 years' time? As Brendan says, the possibilities really are endless.
"Imagine if the Alexa technology merged with augmented and virtual reality – it would be amazing. A step further would be holograms, where you could see a 3D hologram of a person, who could talk to you and everything.
"AR and VR, married with artificial intelligence, where you ask them a question and they answer you back with the information. That is what is expected to come in 2-5 years."
When asked about where this technology could go – Brendan says anyone from celebrities to the tourism industry could adopt this amazing advancement.
"You could have George Clooney – celebrities could sell their image to be used in that way. Or even Caesar, taking you around the Roman ruins, and telling you all about it.
"I think where it has to get to is like a pair of sunglasses you put on. There's so many opportunities out there for this."
Seeing really is believing!
To find out more exciting insights about augmented and virtual reality, watch Brendan's full video interview.
The perfect pairing with AR and VR is a digital strategy. If you are wanting to invest more in your digital strategy, whether it be through training or advertising, simply drop us a message and we will be happy to help.