What is content marketing? An innovative content marketing strategy can move a company forward by leaps and bounds in a relatively short amount of time. For this reason, content marketing is rapidly becoming the primary marketing choice for modern businesses.
Read on to find out how your business can enjoy the benefits.
What is Content Marketing?
Content marketing is a strategy designed to make use of relevant, valuable content to attract new clients, generate leads and boost sales. This content can be in the form of blog posts, webpages, videos, podcasts, presentations and more.
A good content marketing campaign will not only win the attention of your target audience – it will encourage customer engagement, build a following and inspire loyalty to your brand – all without intrusively pitching your services or products.
Conventional marketing techniques focus primarily on pitching a company's services or products. However, content marketing uses engaging posts to attract the attention of consumers to what a company has to offer – this content informs, educates, inspires or helps people resolve problems.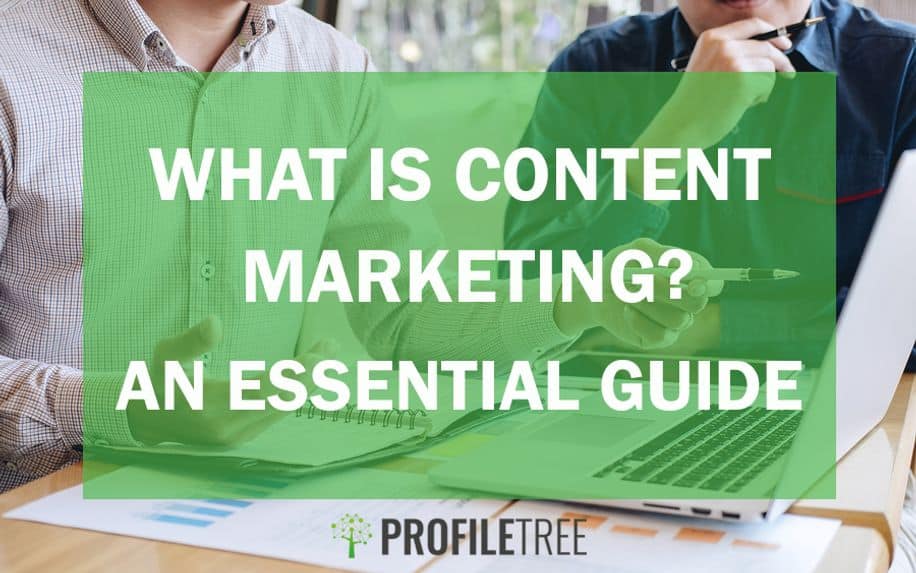 Quality content is key to the success of the marketing strategy – keeping it consistent will not only draw more traffic to your website but will convert readers into customers and followers.
The beauty of a good content marketing strategy is that it gets results. It's not only good for you, as a business owner, but for your clientele as well as customers – they get something of value from you at no cost.
Why go the traditional route of bombarding customers with boring, useless data via email or online blog posts when you can be building a solid customer base by providing valuable content that can be of service to your target audience?
For today's businesses, content can be the key to a more profitable, successful future. Coca Cola are a prime example – the company relaunched their website from a corporate website towards a digital magazine, focusing on consumer-based content.
Why Is Content Marketing Important?
To better understand why content marketing is such an important tool in growing your business, you need to understand the buying cycle. People go through various steps when contemplating buying new goods or acquiring services.
The first step is awareness. People recognize they have a need but aren't aware of how to fill that need. Once they're made aware of the services or products that can meet their need, they can make a move to rectify the situation.
The second step is research. After being made aware of viable solutions to fulfilling their needs, people start researching their options. They'll look into all the possibilities and learn all they can about each in order to make good choices. People who are in the market for a car, for example, will research different makes and models to see what they have to offer.
The third step is consideration. People will begin to consider different products from different companies. They'll compare prices, quality, function, etc., to make sure they're getting the best buy for their money.
The fourth (and last) step is buying. The final step is making a definite decision to buy and complete the transaction.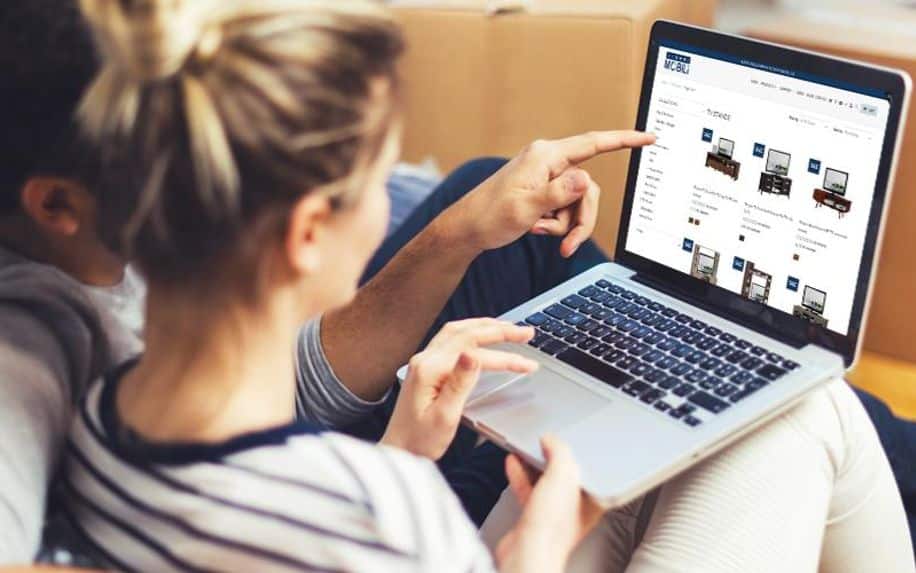 Examples of Content Marketing
There are numerous types of content marketing that business owners can take advantage of to help their company grow. By learning more about content marketing tactics and techniques, you can get the most from your marketing campaign. The following are just a few of the many examples of content marketing available to businesses today:
Webpages
There's a big difference between a "normal" webpage and one that's been designed for content marketing. A content marketing webpage will have unique characteristics that make it stand out from the crowd.
Webpage content that's created for content marketing purposes should never be boring. If your website isn't popping with original, eye-catching content that's driving people to your site, you're failing in your use of content marketing.
In the digital age, every large company or business needs to have a website. A website is a place that visitors can visit to learn about the business and find products and services that they offer. Within most websites, you will find a blog – an ideal place to create content and to share news and thoughts.
All blogs act like web pages and can help the website rank within search engines. It's also a good place for a user to feel more comfortable with purchasing on a website. Regularly keep it updated and users would feel more comfortable. If a site hasn't posted a blog in over a year, would you buy a product from them?
Social Media
Social media is another place users can upload and share content to their visitors and followers. It is similar to blogs and websites, but this way people feel more connected with a business or company (if they regularly post online).
Social media accounts can also be connected to a website's blog so that the post can automatically be shared on any social media platform almost instantly.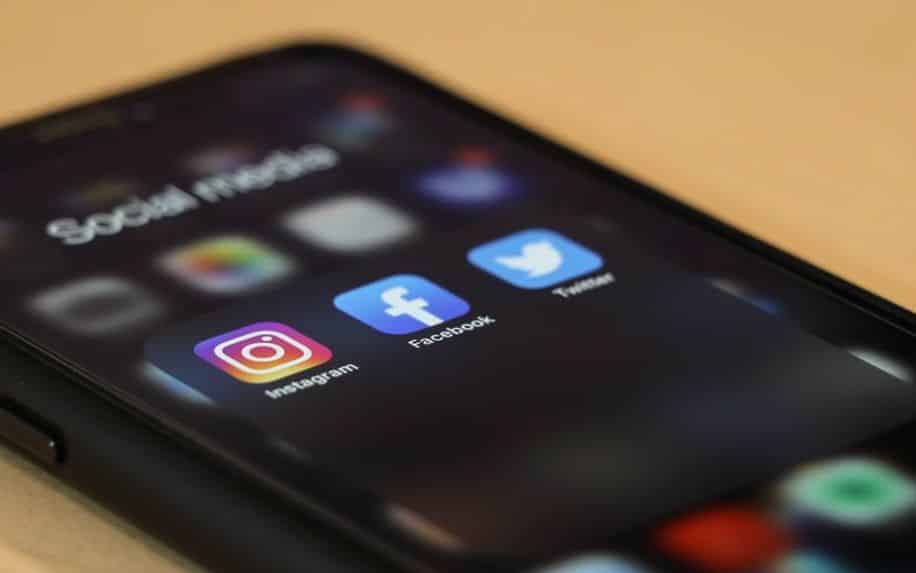 Infographics
Infographics are vertical, visual aid graphics that contain statistics, graphs, charts and other data pertinent to a specific topic. Over the years, companies have created and used infographics as a content marketing tool.
Infographics can be posted on your website or blog or circulated on social media to educate people on subjects related to your niche. They can be professionally designed by a contractor for a polished look.
Podcasts
Podcasts are relatively new to the content marketing field but have much to offer in diversifying your target audience. They can open up a new medium for you to explore. Podcasts have the potential to increase your target audience and product sales. They can also be used to promote professional services within your niche.
Videos
Quality videos are easier to produce than people think, making them a viable option for content marketing campaigns. In fact, amateur videos have been highly successful in marketing all kinds of goods and services ranging from kitchen appliances to consulting firms.
An innovative and engaging content market video could put your company in the spotlight overnight. The right video marketing tools and content strategy can help your company succeed in reaching your business goals.
Books
Books can be a tremendous marketing tool to further promote the author and future services he or she may have to offer. If you write a book on self-improvement, for example, you can use it to promote your services as a coach or guest speaker.
Self-publishing makes it more feasible for people to write and publish today. Even if your book's not a best seller, it can be used to distinguish you as an author, which could help open doors in other areas.
Newspapers and Magazines
With the rise of social media and the digital age, newspapers and magazines have suffered. Not as many people buy these materials as people did 20, 30 or 50 years ago. For a long time, they were the only method of instant content marketing.
Nowadays, newspapers and magazines don't feature as much content marketing as they did. You will usually find more adverts than before within them. Billboards are another method of content marketing but the major difference is that they are not updated every day. So it's not instant content marketing.
Benefits of Content Marketing
The success of a content marketing campaign lies in the ability of companies to produce high-quality content. Rather than simply promoting their services or products online, businesses can provide consumers with valuable content that engages them and meets their needs.
In so doing, they can increase their audience and build a loyal following. Content marketing can be incorporated into all avenues of marketing, including social media, SEO, PR campaigns, PPC, inbound marketing and more.
The following are but a few of the many benefits you stand to gain through a good content marketing campaign:
More Traffic to Your Website
Quality content will draw more traffic to your website to increase your target audience. An increase in traffic could increase your customer base and boost sales. In addition to posting quality blog posts, you could offer free e-books, workshops or presentations to entice people to visit your site. Once there, customers can learn more about the services and products you have to offer.
Increased Sales
A good content marketing campaign will enhance people's Internet experience by providing them with crucial information they need. People appreciate businesses that make an effort to meet their needs. If your content fills a void in the market in your specific niche, it will be in even greater demand.
Your business will be viewed as a valuable source of answers and solutions to consumers, which will make people more likely to turn to you when they're in need of services or products in your line of expertise.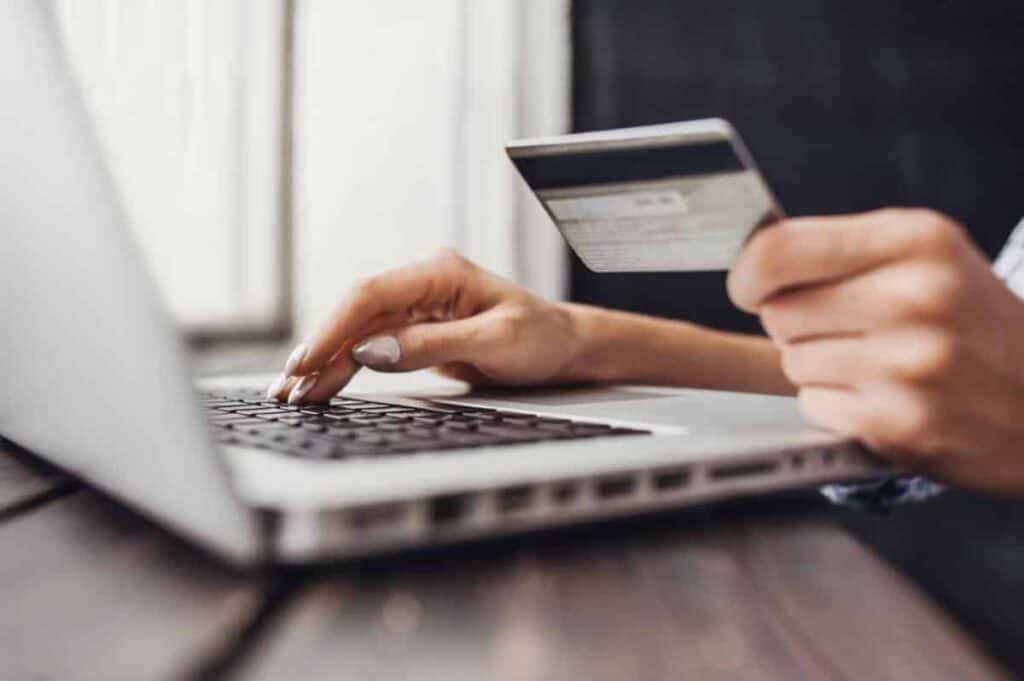 Brand Recognition
Through content marketing, you can highlight your brand so that it has more recognition in its field. By using brand specific language in your content, you can make you stand out from the crowd.
When searching for a brand of a specific product, people will remember your content and be enticed to give it a try. Consistent content will give your brand greater exposure, increasing its chances of becoming a favoured item on the market.
Authority In Your Field
By producing quality content on a consistent basis on topics within your niche, you can establish yourself as an expert or authority in that field. When consumers need information in your area of expertise, they will turn to you to get the help they need.
Through content marketing, you provide a valuable service to your target audience. In return, your audience is more likely to prefer your business over that of your competition.
Customer Trust
Content marketing can help consumers make good decisions concerning the services they use and products they buy. By providing consumers with accurate, truthful information about specific brands and products, your business can earn the public's trust.
Consumers are more likely to buy from companies they trust. Satisfied customers will also be loyal supporters and promoters of your goods and services to others.
Higher SEO Rankings
Content marketing is a cost-effective means of promoting a company's services. The production of quality content does require time and energy but it's time well spent considering your ROI.
Good content will be shared again and again via social media or reposted on blogs where it will be visible to millions of people on a 24/7 basis – an exponential payoff. A good content marketing strategy will pay off in increased sales, customer loyalty, brand recognition, higher SEO rankings and more.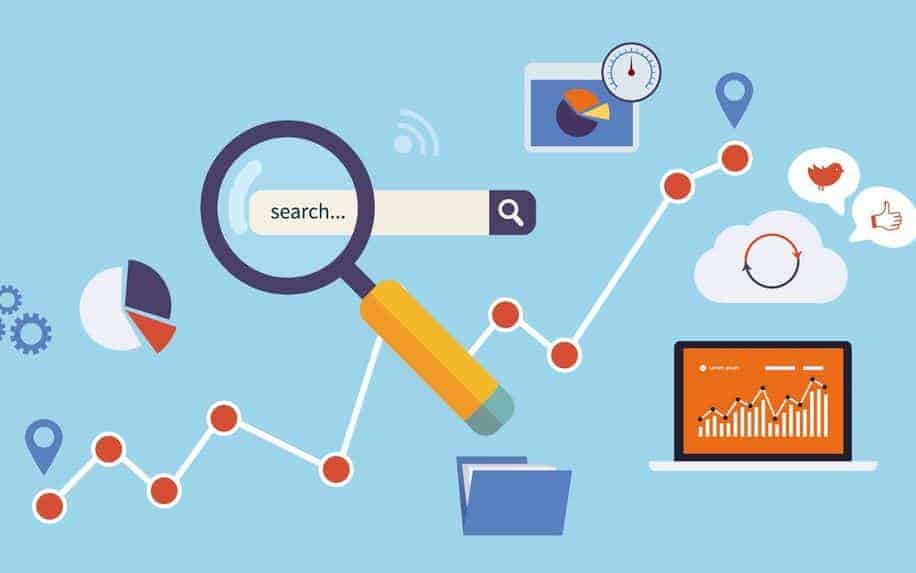 Cost Effective
When creating quality content, businesses use relevant keywords or place keyword rich links on their website or blog for SEO purposes. These keywords can help boost your ranking on search engine sites.
Higher rankings can increase your target audience which could boost sales. As a business owner, you should ensure that keywords are used properly and naturally so as not to compromise the quality of the content posted on your site.
Creating Quality Content
What makes content marketing so effective in reaching a target audience? People consider quality content to be relevant, informative and engaging. This will draw consumers to your site and inspire them to return for more.
By providing consumers with quality content on a consistent basis in your particular niche, you can establish yourself as a leader in your field. Over time, your audience will come to recognise the value of the content you provide and will turn to you for answers to their questions or help in resolving problems in your line of expertise.
This is how you turn readers into followers and followers into buyers.
Startups, small businesses and large corporations alike can benefit from incorporating content marketing into their overall marketing strategy. Here are a few guidelines to help you create valuable content for your website, blog or social media platforms:
Content marketing techniques can be used in all aspects of a marketing strategy to include printed materials, social media, email campaigns, event planning and more.
A good content marketing campaign will leave a lasting impression on your target audience and help you develop a positive relationship with your customers. Through content marketing, you can develop customer trust and loyalty to your brand. Some main steps can be helpful in producing quality content that will resonate with your audience:
Let Customers Decide
By aligning content with customers' interests, you give consumers greater leeway to dictate your content to meet their needs. This can help strengthen your business/customer relationship and draw them closer to your brand. Consumers appreciate a company that caters to their wants and needs. If your content resonates well with your audience, you stand a better chance of gaining their loyalty and trust.
Divide Target Audience by Touchpoints
Your target audience may be at different touchpoints in their customer journey. Some may be just starting to notice your business while others may be fully engaged. By dividing your audience according to their customer journey touchpoint, you can target them with content more suited to their needs. This reduces the risk of alienating customers with the wrong message at the wrong time.
Encourage Customer Engagement
Encourage customer engagement at all levels of your digital marketing campaign. This enables you to gain greater insight into what your audience wants and needs. By monitoring customer input and behavior via their reactions to posted content, you can make wise decisions on future marketing investments to maximize your return on investment (ROI) for the content you produce and post.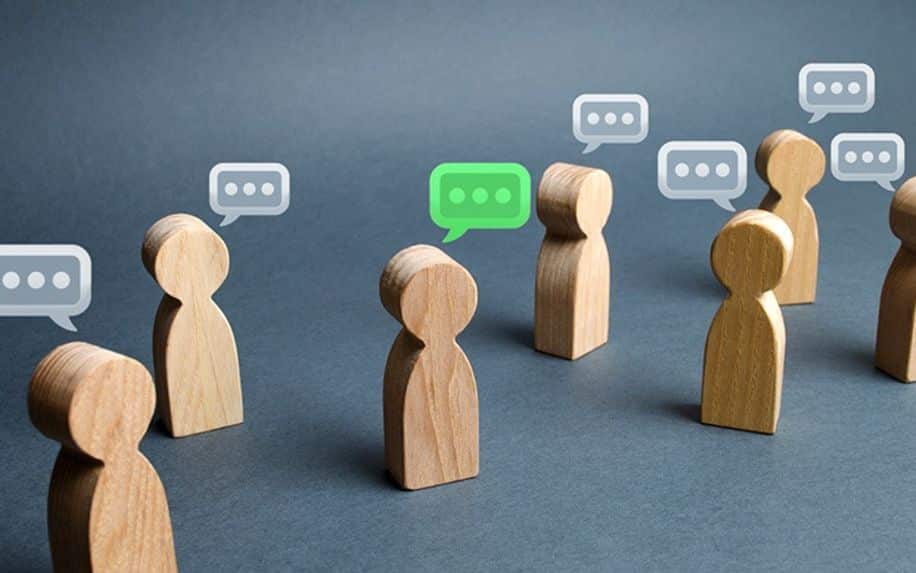 What is content marketing? It's a tried and proven business practice that has helped thousands of entrepreneurs establish and grow successful businesses. An effective content marketing strategy can increase your bottom line exponentially and pave the way to a brighter business future.
Through content marketing, businesses can help people become aware of services or products that can fill a specific need. People feel more confident buying when they're well-informed about the items or services they're acquiring and when the business has made them feel included through engaging content.
For more information, get in touch with us here.
Let's talk results!
Start improving your website, optimizing your digital marketing strategies and increasing your sales.