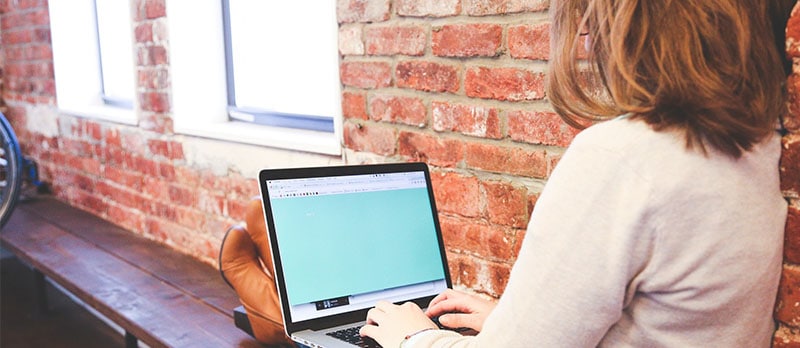 Finding freelance writers using various online systems is fairly easy. The challenge is to find writers that deliver the results you want by or before the deadline for the budget you can afford to pay. This guide gives tips on how to hire writers and how to work with them in ways that will help you achieve better results.
SEE ALSO: Ten Things Content Writers Can Do to Surpass the Competition
Online Systems for those Seeking Freelance Workers
There are many excellent systems to consider when looking for freelance workers. Some are free for both parties (writers and employers); some charge writers a commission from the earnings or a monthly subscription fee, and some charge those who post the jobs. It is possible to find quality writers using any of these methods:
The free systems are open to anyone. This means there is no pre-screening of either the writers or the job posters. Fraud is rampant on these systems and writers run the risk of not getting paid because there is no escrow system to protect them. This is why some of the best writers do not use these free systems.
Job posters have no risk of fraud unless they pay for work in advance of receiving it. If you are seeking the highest quality writers, then other systems are more likely to have what you are looking for.
Systems where Writers Pay
These systems charge either a monthly subscription fee or a commission on the earnings that is deducted from the writer's pay. The commissions are in the range of 10% to 30% that the writer has to pay. If you post a job offer for a $10 article, the writer will receive only $7 to $9 depending on the commission charged.
The best of these systems pre-screen the writers for professional quality and do not accept all applicants who want to use the system. The pay per assignment is slightly higher because the quality of the writing is much better when using experienced professional writers.
Systems where Job Posters Pay
There are systems that charge a fee to post a job. To some, this may seem unnecessary. However, these systems are online versions of classified ads, similar to what employers used to do decades ago when they paid for classified as in the newspaper to find job applicants.
Writers are attracted to these systems because they do not have to pay to get the assignments. Job posters typically use these systems when looking to contract with writers for a long period, so they consider the fee to place the ad a nominal expense. The quality and the number of applicants for any job advertised will be very good, making it easy to find a great writer from those who apply.
List of Online Systems
Here are some of the popular systems in alphabetical order showing if the job poster has to pay or not:
Craigslist – Free for all parties
Freelance Writing – Free to post a job project, writers pay a monthly subscription
Freelance Writing Gigs – To post a job costs $30 for 30 days
Freelancer – Free to post a job project, writers pay a monthly subscription
Guru – Free to post a job project, writers pay a commission for completed work
Hubstaff Talent – Free to post a job project, writers pay a monthly fee of $5+
iFreelance – Free to post a job project, writers pay a monthly fee of $6.25+
Peopleperhour – Free to post a job project, writers pay a 5% commission
ProBlogger – $70 to post a job listing for 30 days, free for writers
Project4hire – Free to post a job project, writers pay $5 per project or a monthly subscription
SimplyHire – Free to post a job project, writers pay a fee depending on usage and activity (clicks on their resume)
Textbroker – Free to post a job project, writers pay a commission
WriterAccess – Deposit required to post a project, a commission is automatically deducted from the writer's pay
Getting the Best Results When Hiring a Freelance Writer
The author of this how-to guide has in-depth experience in both being a professional freelance writer and hiring other writers to work on projects. The best practices are to review the experience and talent of the writer, be very explicit about the writing assignment requirements, and pay well to get the best results.
Writer's Experience and Talent
On free systems, you will get responses from experienced writers and complete newbies. Ask the potential writers to submit a resume, a CV, and samples of their writing. If the writer is established, check the reputation of the writer on systems that have a high standard of professionalism by reviewing the writer's profile. Here is an example of this author's profile on WriterAccess.
If the writer is not established or if there is uncertainty about whether a potential writer can deliver the results you want, ask them to write a test assignment and pay them for this first test.
It is very important to pay them because professional writers usually will not work on "spec," unless you happen to be a major publication. The reason for this is because this is how the fraudsters get content without paying for it. Give the writer a chance to make as many revisions as necessary; however pay them for the attempt, even if not satisfactory. It is unfair to do otherwise.
Writing Assignment Requirements
This is the most important consideration that affects whether or not you get the results you want. There are two methods. One is to let the writer decide about the content following basic parameters. The other is to have the writer follow very detailed instructions.
Some assignments are generic and do not need to have detailed requirements. The content created is the writer's choice and the requirements may be as simple as 1) general subject matter; 2) word count, and; 3) deadline. A typical example of this is a standard 500-word blog post and the guidelines given to the writer are to match the existing style of the blog, and then write a post about something related to the subject that has not already been covered by the blog.
Here is an example of this author's weekly blog on real estate, where the author makes all the decisions about the individual 500-word weekly posts and the general subject is real estate.
Other assignments need to meet very specific requirements. There are very detailed instructions for these assignments, which may even be a template that shows the exact layout of the assignment, the headings and subheadings, and the word count requirements for each section.
Some of the detailed instructions that are helpful to writers include:
Spelling: Designate American or British English spelling.
Keyword Usage: Do not use keywords awkwardly in grammatically incorrect sentences. Do not keyword stuff!
In-Text Citations: The use of in-text citations is a must. Either hyperlink part of the text directly to the source or add the link after the relevant section.
Formatting Tip: Keep lengthy paragraphs to a minimum. Create bullet points wherever possible. Use subheadings to break up the text.
Word Count: Minimum words -1,200. Maximum words – 1,500.
Also, a creative brief helps guide a writer such as this example:
Audience Type: Knowledge Seekers
Comprehension Level: Newbies to Professionals
Target Demographic: Adults 18 to 60
Audience Description: Companies looking for advice or information on digital media, digital marketing, and search engine optimization.
Objective: Inform and Educate
Style Elements: Authoritative, Conversational, Descriptive, Instructional, Light, No Fluff, Objective, Professional, Simple, Witty/Sharp
Formatting: Hyperlinks, Bullet Points, Quotes, Subheads: Yes
Things to Avoid: Religion, Politics, Keyword stuffing, Awkward use of keywords, Personal opinions or ethical convictions, First-person speech
If you want extremely specific results, then prepare a template, which is an outline of the assignment to guide the writer in great detail and give the writer a list of guidelines to follow. This author has seen writer's guidelines that are up to ten pages long and contain hundreds of instructions to follow explicitly, such as using words instead of numbers for one to ten and then numbers for 11+, how to make citations according to AP style or embedded links, whether to use contractions like don't instead of do not, what voice to use like the second person "you", third person plural "we," and so on.
Freelance Writing has a database of 775 writer's guides organized by industry categories for you to review, which will help you create one of your own.
Payment Rates
Professional freelance writers earn from 0.01€ to 0.05€ per word or more. The average is about 0.02€ per word. Some writers from impoverished nations will work for as little as 0.001€ per word; however, the results are terrible. The English used is not the same as a native speaker from the U.K. There will be many spelling and grammatical mistakes. Making use of this content without editing it is a huge mistake. This poor quality content requires severe editing by a native English speaker to correct all the problems, which will cost as much as having a professional writer do the job in the first place.
Do you go into a fast food restaurant and always buy the cheapest thing on the menu? Probably not. So do not be afraid to pay writers a decent rate. Most writers earn less per hour than if they worked in a fast food place. They write because they love doing it. If you find a really good writer, pay them more so they will continue to produce high-quality results for you.
Summary
If you follow the tips in this best practices guide on how to hire writers, you will be pleased with the results. There are plenty of talented writers working on freelance projects. Investing in high-quality content for your website, blog, marketing materials, or a promotional effort is a very beneficial strategy for any organization.