Learn how to optimise your content for maximum visibility by understanding how social media algorithms function and how to read the signals used by each platform to determine its ranking. Read this article to learn the fundamentals of social media algorithms.
Social media algorithms have become somewhat controversial.
Everyone thinks they are working against you, aren't they?
You could say that algorithms form the backbone of social media platforms. They are designed to sort the massive volume of content published every day. In addition, they exist to show users the content they want or engage with based on their preferences.
That's why we are most likely to point the finger at the algorithms when a post hasn't been getting likes or any engagement.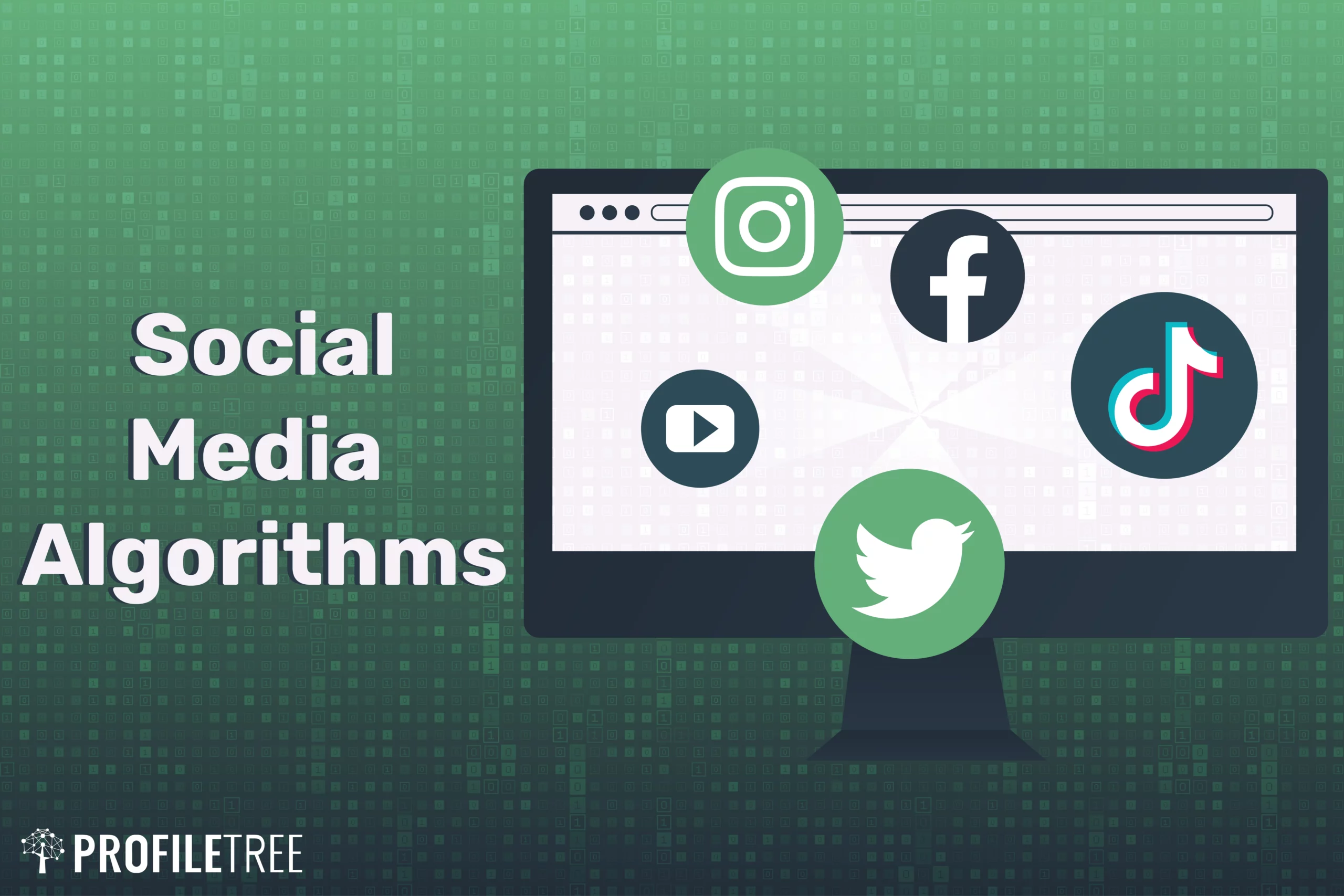 It's never the best idea to try to game social media algorithms. Still, you have a chance to understand them, as they are the most important ranking signals that allow you to have a deeper overview of what your competitors post.
If you want your social media postings to stand out and perform better, not just to people but also to algorithms, keep reading for an overview of what you should consider defeating algorithms and ranking signals on each major site.
What Are Social Media Algorithms in Simple Words?
Ah, social media algorithms!
You know this expression when you ask someone what social media algorithms mean. They're like data puzzles to people who work in marketing or digital content creation. You can try to be solved them, but most of the time, if you don't have enough knowledge about them, you will never be able to decode them.
However, if you're like the majority of business owners who have attempted to use social media to market their products, they represent yet another kind of the dreaded "social media troll."
The "unknown" that has been keeping your material is going away.
First, we need a clear explanation of what we mean by "social media algorithms."
Users' feeds on social media are sorted according to a set of criteria based on relevance rather than the time the post was published.
It seems it's a kitchen table definition, but what does it mean for a creator or business?
A user's feed on a social networking site is curated in accordance with the algorithms' predictions of which posts would appeal to that person the most.
Before social media algorithms became so common, the platform feeds were used to show content and updated randomly. For example, on Twitter and Facebook (through application only), you may still arrange your feed such that the most recent posts from accounts you follow appear at the top.
Then the tech companies decided to switch to something more relevant to keep users on their platforms for longer.
In general, the content you see on social media is accurately chosen by these algorithms.
Social media platforms like Facebook, Twitter, and Instagram may prioritise content shared by accounts you follow, members of your immediate family, and friends. Why? Because those are the accounts you interact with most often.
So, how does YouTube choose videos for you?
Again, it's based on your personal behaviour. In this way, the algorithms investigate the videos you've already seen and the videos that other people who share your tastes have seen.
So, how do these platforms identify your interests?
Recommended content on every given platform takes into account a number of factors, including the posts you've interacted with in the past, post categories, keywords, and hashtags.
In short, social media algorithms help you find potential customers or people interested in your offerings. But you don't feel that, right?
Keep reading as you learn how to take the reins to rise above them to show in more people's feeds.
Why Social Media Algorithms?
With millions of active accounts on each social media platform, such content becomes available. Therefore, a way to sort content on a user's home page is a must.
These algorithms are built upon several factors to distribute content to people who are most likely to love it based on their history.
As a business owner or a marketer, that might sound wonderful!
These mysterious things will prevent your content from getting down. Alternatively, it will reach the correct audience
But be warned! Social algorithms are far from ideal in the actual world.
It's true that an algorithm's ultimate goal is to eliminate low-quality or irrelevant content. However, if your content doesn't meet the criteria, it may be buried under other feeds, and you'll have wasted hours on it.
However, it doesn't apply only to social media. Examples include Google's introduction of a new ranking signal and page experience. It becomes the key that you brief yourself to enhance your core web vitals when developing your website.
That ensures your content gets seen by everyone (or a bot) who searches for a relevant topic.
Also, YouTube recommendations are based on a similar principle.
But again, there is a fine line between how algorithms should work and how they work!
The Pew Research Center analysed YouTube material and found that several videos had millions of views despite not being an ideal fit for the user yet were chosen by the algorithm anyhow.
In fact, the same study revealed the unpleasant truth: 64% of YouTube viewers had stumbled upon videos that seemed fabricated, and 60% have seen videos featuring people engaging in uncomfortable or even dangerous behaviour.
Algorithms are a fallible system, and these tech behemoths are always fine-tuning their processes to enhance the user experience.
So, doesn't that mean we have nothing to do with it?
Of course not! Keep a watch on algorithm updates to determine whether your social media approach needs to be modified. Focus on making sure your content is relevant, appealing, and of good quality.
How to Make These Algorithms Work For You
After we encountered the fact that social media algorithms are far from perfection, the solution? Each primary social media website has its version of managing the "news feed" algorithm.
After a while, we'll dive into the style of each social network and the specifics of feed algorithms for YouTube, Facebook, Instagram, Twitter, and TikTok, but we'd like to share an overview of what the algorithms for these networks factor in when filtering out content.
Engagement
No engagement, no reach. It's one of the simplest social media principles. For instance, when you establish an account on social media, you're more likely to find a mix of random content that might not align with your preferences.
Because you're an anonymous user, the platform knows nothing about your interests and what you might like.
But over time, you'll find the content will be more relevant and in line with your desires.
How does that happen? It's not rocket science. Social media platforms start learning your preferences and interests very quickly, depending on what type of content you engage with, the page you follow, and the people you add to your network.
Once a social platform has a good idea of what you like most and what you are likely to interact with, they sort the kind of content in your feed.
Time
But why does what we engage with on social media matter so much? Because the more time people spend engaging, the more time they're likely to spend on their accounts without leaving anywhere.
When you spend more hours on a platform, you're more susceptible to what you see (or, in exact words, buy form), meaning more relevant ads will be shown to you.
The more time you spend pressing likes, watching a video or reading comments on a social media network, the more insight that network has into your habits, preferences, and purchases.
How does this resonate with each platform?
Let's detail how the YouTube, Facebook, Instagram, Twitter, and TikTok algorithms work.
How Do YouTube Algorithms Work?
In November of 2022, YouTube had more than 71.66 billion unique users from throughout the world and more than eight billion users from desktop computers.
According to SimilarWeb, in 2022, the platform attracted an average of 35.083 billion monthly visits, with each user spending an average of 21:41 minutes on the site.
Now, some digital marketers may be shocked; why? Since they recently learned that YouTube outperforms Facebook in popularity.
However, the aforementioned statistics only apply to desktop and mobile web platforms. Data for linked TVs, the fastest-growing screen among other YouYube viewers in 2020, isn't even included.
Therefore, understanding YouTube's algorithm is crucial.
YouTube's algorithm makes an effort to match users with content they are more likely to love. However, according to Wyzowl, this is the equivalent of a James Bond mission or a Herculean task, as over 500 hours of footage are uploaded every minute.
Not just that, this content volume is competing for users' attention. So, how can you survive as a content creator?
The YouTube search and discovery engines adapt to this problem by paying more attention to the context of the query.
The Content of users' viewing
What viewers skip
Just how long do viewers typically stay on a single video?
What channels do they subscribe to?
What are some of their common interests and values?
What are the common factors between more watched videos?
Pro tip: Before starting video marketing, you need to analyse your competitors' content, trying to find patterns you can follow.
The next step is to familiarise yourself with the various algorithms used by YouTube, such as
Search: When a user conducts a search, the results are ranked according to how closely the titles, video content, and descriptions match their query and which content receives the most clicks.
Homepage: Videos are displayed on the homepage based on a number of factors, including how frequently a channel or topic has been viewed, how many times a video has been shown to a viewer, how well similar videos have satisfied and interested similar viewers, and how the viewer interacts with each video.
Watch Next: When determining the order in which films to recommend, artificial intelligence and machine learning take into account the preferences of users to predict what they will watch next. These videos usually relate to the one the viewer is currently watching, but they can also be customised based on the user's viewing habits.
YouTube Shorts: The streaming platform is betting on the success of both long and short videos. Therefore, for shorter videos, relative view time (how well each video holds the audience in comparison to other videos) is more essential. In contrast, absolute watch time (how well any video keeps the viewers) is more important for longer videos.
So, what do you need to do now?
First, read more about optimising YouTube videos for your good and understand some channel basics. Second, understand how to master keyword research, write descriptions, title optimisation, custom thumbnails, and other best practices for video SEO.
Next, use the best SEO tools that provide tips to find out more keywords and topics you can talk about on your channel, such as SemRush.
Keep your eyes on most important elements of successful videos to beat YouTube algorithms. Then, explore how to make a great video by investing in the best camera and some essential editing videos.
But, why that matters? YouTube's discovery and search system make personalised video recommendations to each user based on their unique preferences and interests.
How Do Facebook Algorithms Work?
Despite the doom and gloom around the platform, Facebook still dominates other social media networks, with 2.85 billion active users globally, according to BackLinko.
See? Billions of people worldwide use the platform for different reasons. Some people love it most because they can connect with their old friends and family easily compared to other networks, while others use Facebook to express themselves using only text.
Many businesses still find Facebook an excellent channel to exhibit their products and reach the right audience. It's a powerful tool to show your ideas and talents, taking advantage of thousands of interacting features.
It's essential to know that Facebook depends significantly on engagement. The Facebook algorithm will determine your preferences and show you the most relevant material based on your posts and searches based on how you engage with the various postings.
That's why, if you have a business, you must check out trends to boost your Facebook posts and gain a highly converting and engaging rate.
Since Facebook is a growing social media platform with rapidly-updated features, it has a complex algorithm system. Here are several factors of this channel algorithm or ranking signals.
Facebook connections: Most of the updates you see on your feed and homepage will come from the pages, groups, and people you follow and engage with.
Engagement level: The algorithm is more likely to favourably influence your reach if you regularly interact with the individuals who liked or commented on your content.
Quality content: Facebook uses words like "accurate," "informative," "meaningful," and "authentic" to define this concept.
Format of the content: viewers who engage with visuals are shown additional visuals of the same type. When a user watches a video, the service automatically delivers them another video.
Facebook's ranking signals are very, very complex. However, if you keep the above criteria in mind, you will have a good idea of what it considers more important when you tweak your Facebook marketing plan.
How Do Instagram Algorithms Work?
At the end of 2022, Instagram has more than 2 billion active users on the platform, making it a super powerful tool and a hotspot for marketers in nearly all industries.
However, it's somehow a newer channel than the previous two on this list, so many marketers are still trying to outsmart its algorithms and find the best way to take advantage of its capabilities.
The best point to start from is understanding the bottom-up concept behind Instagram. Instagram has evolved a lot like other platforms since its inception in 2010. Then in 2016, the platform launched its first stage of sorting users' news feeds in a specific order of relevance rather than recency.
Similar to its parent company, Instagram now employs an algorithmic mode of operation. So, don't expect anything yet complications— unfortunately!
Instagram can determine what content people will appreciate the most and manage your news feed to prioritise that content.
Furthermore, the platform depends on machine learning to aggregate the six main factors to flitter out the content. And here we go:
Frequency: How often you use the app is one factor in prioritising the posts you see the next time you launch it.
Interest: Instagram predicts what users will like most based on your interest in a similar post.
Following: If you have a lot of accounts that you follow, you may not be able to view them all on your homepage.
Usage: How much time you spend on the site determines the kinds of ads you see.
Recency: The frequency with which new posts are made is called "recency." Against the odds, the time you publish will impact the post's reach because people are likelier to be on the platform at a specific time. If you press "post" when your followers are not on the platform, algorithms will work against you because of low engagement. Then, these signals will keep your content down.
User activity: Recent user activity is reflected by which reels the user has viewed, commented on, liked, and engaged with.
Relationship: Who shares this photo or reel and your connection to them will also be a significant factor in how often you will find their connection. That is partially influenced by engagement, tagged photos and stories, and even how often you send a direct message to them.
That applies to all Instagram content in general, but what about the Shop and Explore pages?
Several additional features, including the Explore page, highlight reels, and e-commerce integration, offer Instagram users new ways to engage with content outside of their news feeds, so influencing the above factor.
For example, if you like travel videos, you might see more reels and videos in your news feed.
On the other side, you should be aware of the type of content that doesn't work anymore, like IGTV. It's officially dead, meaning you should avoid long-form or horizontal videos because Instagram has stopped supporting this content, prioritising the short video above all else.
Here's how to get the most out of the reels algorithm and revolutionise your content creation process:
The video should be 30 seconds or less (you can upload a 90-second video as a reel, but again, Instagram adores concise videos for no reason— at least for us!)
Get all your video material in by 9:16.
Make your information interesting, easy to consume, and fun to read.
Content that has poor quality or is obviously rehashed from TikTok is given lower priority.
Instagram users are more likely to watch and interact with high-quality videos that receive lots of positive feedback. In addition, Instagram algorithms recognise when users save videos, rewatch the same video several times, or share a particular post to their stories.
How Do Twitter Algorithms Work?
Twitter has nearly 368 million monthly active users, according to Statista. Thus, it is still beneficial to learn as much as possible about Twitter's algorithm.
Like most social media networks, Twitter has a mix of algorithms, and the platform has announced soma recommendations about how users can make the most of the channel.
Twitter's algorithms are based on the stream of tweets from the accounts you choose to follow, as well as some suggested tweets of other content Twitter thinks you would like based on the accounts you connect with regularly, the articles you engage with, and other factors.
If you're curious about these tweets, you can click the star icon to read the most recent Tweets in real time. However, not many individuals opt to enjoy the same things.
If you're interested in seeing what's trending on Twitter or in the worlds of sports and entertainment, you may do so by visiting the Explore area.
To see Twitter's subject suggestions based on your behaviour and interest, click on More.
Twitter's algorithms, like those of other social media platforms, rely heavily on machine learning to optimise the ranking of content based on a variety of factors.
Furthermore, as part of its "machine learning initiative," Twitter is currently allocating more resources toward analysing the outcomes of its algorithms and better experience for users.
And it's worth noting that you need to check their algorithms mechanism, which has been announced publicly. Here is what you need to think about when creating content for Twitter:
Relevance: User history, including tweets and replies, plays a role in determining a tweet's relevance. This ranking single also depends on accounts you often interact with, topics you follow and are most likely to engage with, trends on your location, and the number of tweets in each subject.
Recency: To put it another way, recency is more concerned with current trends than with, say, topics that have been trendy for a while or are trendy on a daily basis.
Engagement: It's split into three main categories:
For tweets: content are categorised by Twitter based on their level of popularity and the level of interaction they receive from your network.
For topis: How people engage with a particular topic and how much people are spreading tweets, retweeting, liking, and replying to tweets about the same topic.
For trends: it relies primarily on tweets about that trend.
Better Media: Images, GIFs, videos, and polls are all examples of using better media, which is the type of media used in tweets centred on a single topic.
How Do TikTok Algorithms Work?
TikTok's algorithm is fundamental to understanding because, unlike most social media networks, TikTok is designed for new content rather than just showing content from people you follow.
Highlights of TikTok ranking signals include the following:
User preferences history: It's all about your previous interactions. Followed users, watched videos, and engaged with/hidden content are all examples of such signals.
Location and language: You may have a preference for materials that are either locally produced or written in your native tongue.
Trends: Trends in the TikTok era have become booming. You can help make your content more discoverable by using popular sounds and effects.
TikTok style: vidoes created for TikTok should be like TikToks. There is nothing more to say about this, but you feel it while scrolling videos through the platform. There are some features like sounds, effects, and text treatments you need to feature in your videos for more viral content.
How Can ProfileTree Help You?
Focus, experience, and eagerness for what's next
Social media users benefit from and are not negatively impacted by algorithms because they facilitate the delivery of relevant content and the curation of massive amounts of data.
To the inexperienced marketer, however, these signals will appear to be a roadblock on the path to the target demographic.
The good news is that social algorithms aren't as spiteful or mysterious as you might think. They can be a great deal for you if you keep learning about how they work.
We will help your content get seen by creating what your audience is searching for. Our team has a thirst to connect you with your ideal consumers supported by fully managed solutions for custom content creation and influencer marketing campaigns.
Whether you're a brand or a bright creator, social media algorithms will love your content after applying our decades of experience, strategic planning, and analysing your and your competitors' performance.
Our white-glove-managed services team will provide you with an influencer marketing strategy, social media plan, project management, and measurable ROI.
Ready to beat social media algorithms? Drop us a message now!