There is an obvious need for digital marketing for travel agencies, almost every industry in the world has become digitalised in some form and the travel and tourism industry is no different.
The online travel market generated $433.2 billion in 2021, and it's expected to reach $690.71 billion by 2026, despite being one of the hardest hit industries during Covid restrictions, the travel industry is experiencing current upward growth and incline.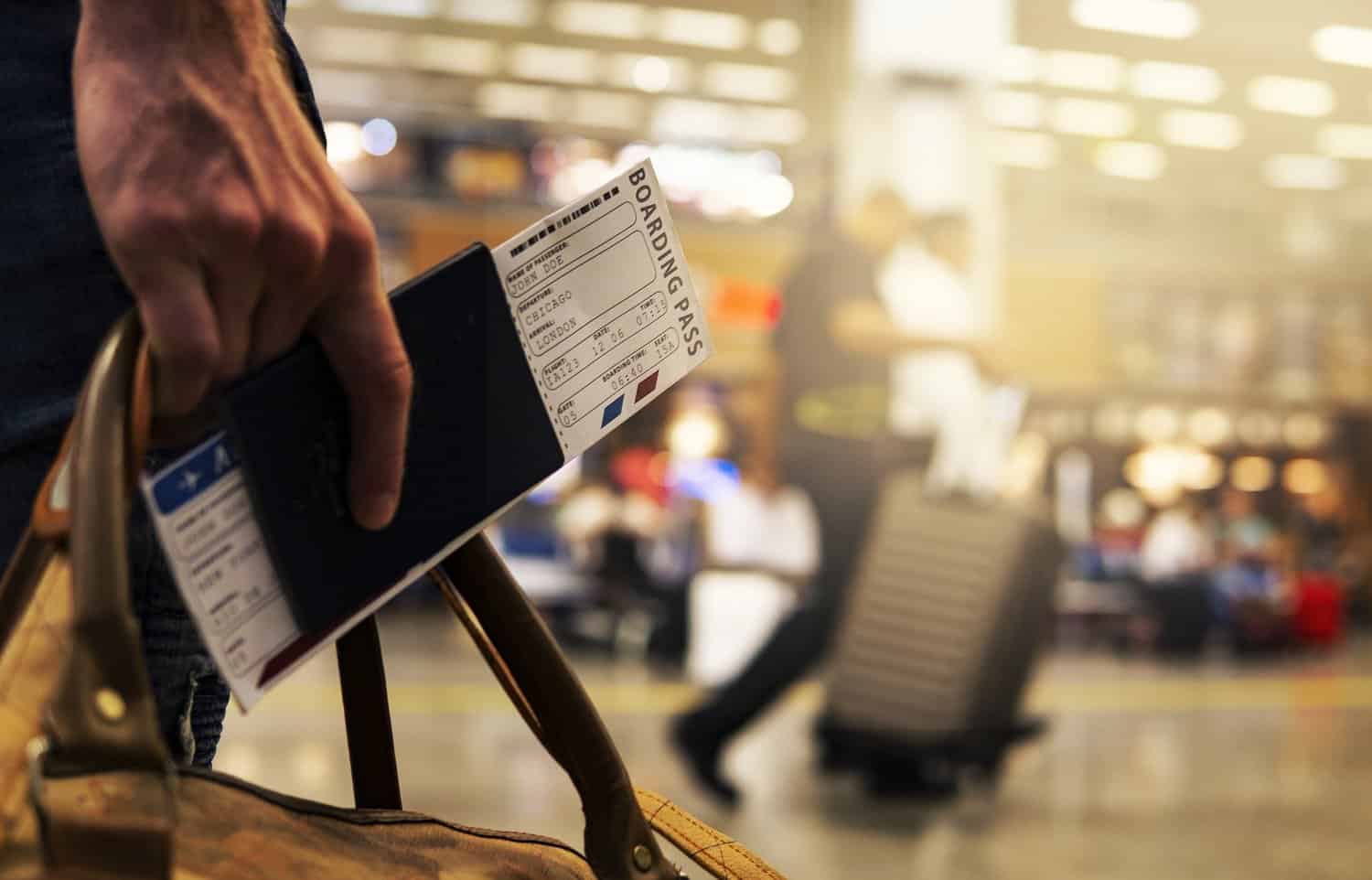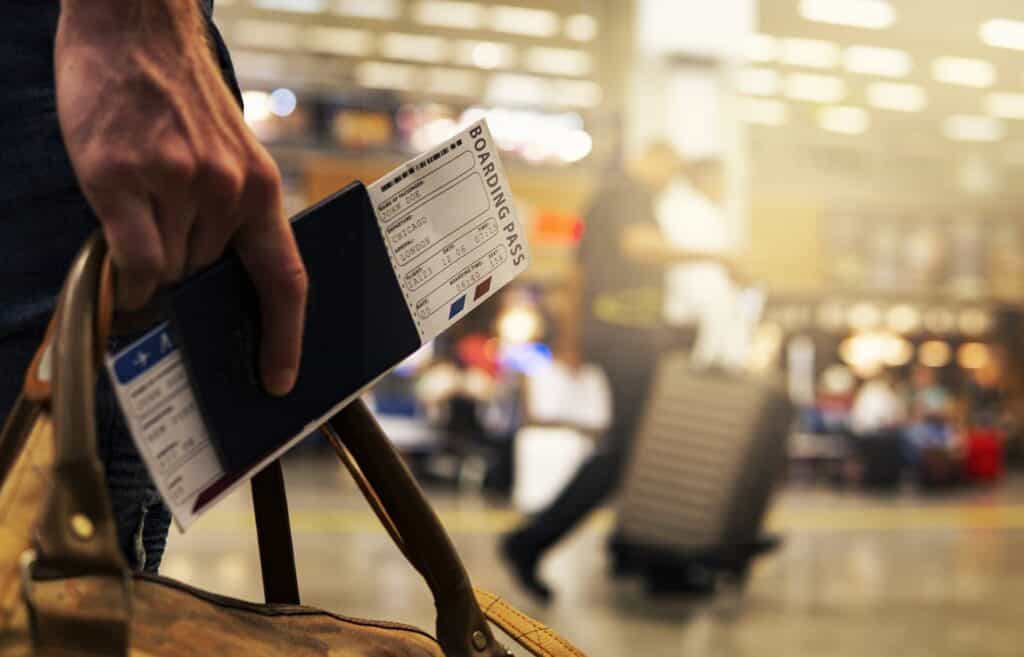 Approximately 700 million people are predicted to make a travel booking online by 2023 and online travel agencies need to ensure that they have a digital marketing strategy in place to appeal to those customers. Without digital marketing, online travel agencies run the risk of losing out on bookings and becoming lost in a myriad of online travel agents.
At ProfileTree, we have successfully helped many travel companies campaign online. We know how to make your travel business stand out and compete within an online market that's already incredibly crowded.
Digital marketing for travel agencies – Statistics
83% of US adults want to book their trips online and this is a similar trend with UK and European travellers. Travellers are no longer seeking to go into travel agent stores and book their trips looking across at someone else's screen, they want the means to book trips themselves conveniently and on their time.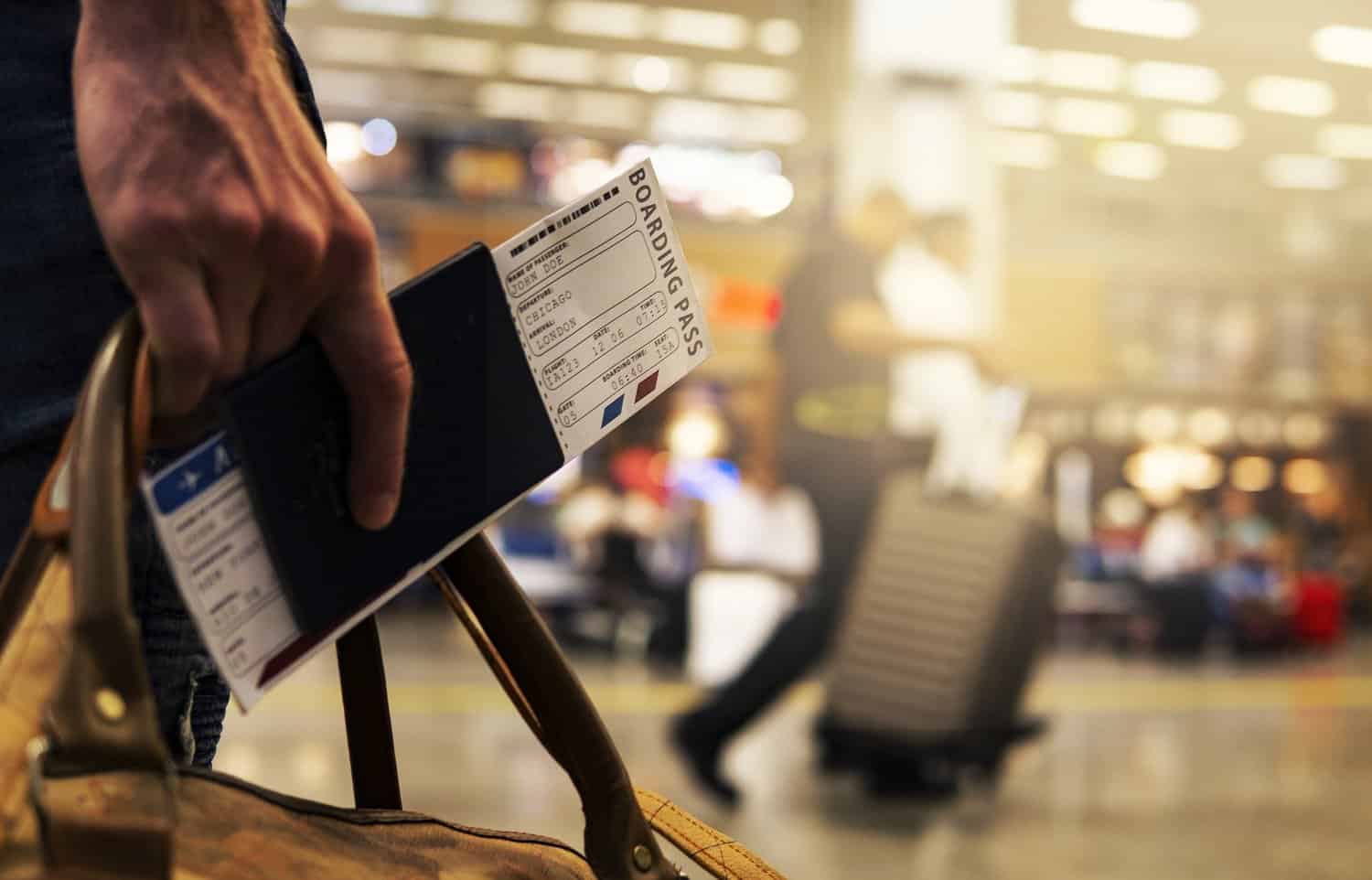 Travellers are seeking detailed information, no surprises and a well researched and thoroughly planned vacation. 55% of Britons and 52% of American travellers prioritise the time they devote to travel research above all other factors involved within the booking process. The future of travel is online, is your travel agency business ready?
Digital marketing for travel agencies – content creation
The majority of travel agency content tends to be visual, from travelling vlogs to hotel images, travelling content attempts to market an experience to the audience. 66% of mobile users look for attractive destinations to travel to, so whether its tranquil sandy beaches or energetic, lively cities, your travel agency should promote content that generates excitement and interest for vacationing in these selected destinations.
The product is the destination and content should create an escape, inviting the audience to visit and partake in their suggested activities. Content is critical for marketing travel agencies online and poor content can have detrimental results on a travel agency's online business. Three of the most impactful deal breakers for most travellers are:
Bland and unappealing hotel rooms
Non-aesthetically pleasing food photos
Boring content presentation
If content is not engaging, and even worse off putting, then customers won't be inspired to go there. Of course this can be difficult when your travel agency might work with hotels that have poor content, but there is lots of content that your travel agency can create in order to inspire audiences to book a trip with you.
Digital marketing for travel agencies – Video content
In the consideration stage of planning a trip, videos and photos are the two most critical factors affecting global travellers decisions. Video content provides an opportunity to share greater detail about stays and create a vibe of the proposed vacation. Your travel agency should most definitely create video content to promote locations and sell destinations.
360° tour video
This format of video is particularly popular for travel industries promoting their selection of accommodations – from hotel rooms to apartments, 360° tour videos are the most immersive explanation that your agency can provide for promoting accommodation. This trend is particularly popular with promoting luxurious resorts and accommodations that want to promote their fantastic rooms with amazing facilities and décor.
Drone shots
Drone shots are an increasingly popular and trendy style of promoting travel destinations online. It's a visually fun and immersive style of videography that captures the true scalability of landscapes, monuments, architecture and resorts etc. Drone footage is impressive and tends to stand out against other forms of travelling content.
Vlogs
Vlogs are like a mini documentary of a traveller's experience, they are uncommercialised in a sense and give a raw insight into the realities of travelling. Many influencers base their content solely on creating travelling vlogs and they rack up huge amounts of views.
Your travelling agency may want to consider creating vlog content, it could be a fun and engaging way to present some of your favourite destination recommendations to audiences.
Digital marketing for travel agencies – Blog content
Blogs are a great way to promote your industry expertise as a travel agent. They can be written to suit a wide range of different tourist groups, promote locations and provide general information for tourists. Online presence is very much based around your brand's personality and travelling blogs are a great way to express that.
Digital marketing for travel agencies -10 Travel blog ideas
Travellers book with travel agents for their expertise, of course they could do the whole process online, but it is your experience and knowledge as a travel agent that is sought. Blogs are a great way to demonstrate that knowledge, here are some blog ideas that your travel agency could create.
Best places to go for your stag/hen party.
Best places for a destination wedding.
Best cities to visit as a couple.
Best cities to go to for nightlife.
Best places to visit for luxury.
Cheapest places to visit in Europe.
Best places to eat in (location).
Things to do in (location).
Best places to stay (location).
Checklist of things you need for your holiday.
Blogs help businesses compete online by harnessing web visits though links embedded within blog articles. They also provide audiences with content that is useful for them, which in turn strengthens brands credibility and promotes brand awareness.
Digital marketing for travel agencies – Digital marketing
A third of families consider the process of searching for the best flights and making hotel room reservations extremely time-consuming and 23% of them don't enjoy booking the trip at all. As a travel agency you should promote your services as an easy booking process, a source of support that will take care of everything, in other words, their vacation starts with you, the travel agent.
But with so many competing travel agency companies it can be difficult to stand out amongst them. At ProfileTree, we are experts in finding crafty ways to promote your brand online and appeal to your digital market. In order to grow your travel agency company online, you should:
Digital marketing for travel agencies – You must know travel industry trends
As a travel agent you should stay up to date with travelling industry trends. This will assist you when creating digital marketing strategies. Some current travelling industry trends, as of 2022 include:
Monday is the most popular day for booking travel.
Saturday is the quietest day for booking travel.
A lack of transparency prevents customers from booking.
Customers feel they have too many options when trying to decide where and when to book, it becomes a roadblock.
46% of bookers say they are influenced by their previous experience.
41% of bookers say they are influenced by reviews.
39% of bookers say they are influenced by price.
Digital training sessions are a great way to familiarise yourself with the research process and how to execute digital marketing strategies. At ProfileTree, we offer bespoke digital training sessions that suit our clients' level of digital marketing knowledge.
Digital marketing for travel agencies – You must know which tourist group you are appealing to
A large part of creating an effective digital marketing strategy is audience research. You should know which destinations appeal to who and which activities your tourist group would be interested in. Some travel agencies only specialise in providing holidays for a select number of tourist groups and that's ok if it your unique selling point, but it is definitely worth checking out all of the different types of tourist groups, which includes:
Adventure tourists
Backpack tourists
Business tourists
Cruise tourists
Cultural tourists
Domestic tourists
Eco-tourists
Food tourists
Generalists
Holiday tourists
International tourists
Leisure tourists
Medical tourists
Reflective tourists
Religious tourists
Rural tourists
Romantic tourists
Senior tourists
Slow-paced tourists
Special interest tourists
Sports tourists
Knowing which travel group you are appealing to is extremely useful when deciding on which marketing channels to use, e.g.) if you are advertising a holiday for food lovers then it may make sense to promote content on food traveller blogs, online food travelling community groups etc. Content can be created to suit the demographics for your audience and delivered through the correct channels for maximum impact.
You should also keep up to date with your target tourist groups needs, check out the article from Booking.com that explains what small businesses' need from business tourism.
Digital marketing for travel agencies – SEO
Search engine optimization is a very important method in the overall digital marketing strategy for travel industries, it helps your travel agency website rank higher in travel search related queries. A higher ranking website will bring in more traffic, which then leads to more bookings.
SEO uncovers keywords that you can embed into your brand's content, e.g.) 72% of mobile bookings happen in the 48 hours following Google searches that include the words 'tonight' and 'today'. You should also find out what travel related queries people are searching for and create content that answers those queries.
SEO research should enable you to create useful content that interests the reader. The practices of SEO should be embedded into every type of content that's released on your businesses behalf, from blog posts and promotional videos to website content and even voice search marketing, SEO can help garner more attention.
82% of travel agents report a need for digital retailing for both leisure and business travel and social media marketing is one way that this has been successfully pursued.
There is an increasing trend of travel agencies using social media feeds as an almost virtual window to advertise their package holidays and it's working really well. In fact, some might say that it's more advantageous than the physical advertisements that you might only glance at in the window of a travel agency shop.
Social media advertisements have the power to advertise visually engaging images and entice the audience into having a further look, they also include a whole summary of the key information for audiences.
Digital marketing for travel agencies – What to include for a social media holiday advertisement
An effective social media advertisement will position the travel agency as someone who has already taken care of anything. It should appear as an easy process for the customer to complete the booking. Here is a checklist for all the information that you need to include in a social media holiday advertisement:
Attractive images of the resort, location or potential activities.
Engaging videos if you have them.
Dates of travel (flexibility of dates if applicable).
Full board / half-board / self-catering.
Star rating if applicable.
Total cost (deposits needed, pay monthly option).
Transfer details.
Who they are flying with.
How many people the package is for.
A fun tagline e.g.) Say no to Monday blues and book a cruise!
Information for completing the booking process.
Contact information of the travel agent.
Digital marketing for travel agencies – Using influencers
There is quite a popular trend at the moment of social media influencers who primarily post content of their travel journeys, even influencers who don't necessarily produce that type of content, will likely post travelling content of their trips.
The travelling industry, from travel agents to hotel chains and even airlines, have found collaborative success when partnering with social media influencers to promote their brand. This method is available to travel businesses big and small, so you don't need to target an influencer with millions of followers. Watch this informative video on the importance of using influencers for digital tourism.
Using even local influencers can help promote your travel agency brand. Whether you decide to offer them a free night in a fancy hotel or want to pay for a guaranteed promotional post, social media influencers have the power to help raise your business' social media awareness. Check out this blog for the best travel influencers in Northern Ireland.
Website design and development is very important for travel agents when trying to compete in the online market. They need to provide a platform that provides clear information and is easy to use for potential customers. A poorly developed website and unattractive design may frustrate users and risk losing out on bookings.
Digital marketing for travel agencies – Website development
In 2022, 64% of those making a booking online did so on desktop and 44% completed the booking on a mobile device, indicating that website development needs to work seamlessly across both platforms.
Website development for travel agencies should provide easy navigation and convenient booking processes as 86% of travel agents are in favour of modernising the user experience to boost online travel sales.
Digital marketing for travel agencies – Website design
Travellers on average, visit 38 sites before finalising and booking their travel plans, so the design of your travel agency website really needs to be attractive, engaging and informative. There is so much to consider when booking a trip from flights, location and hotel etc. it can become quite overwhelming for customers. Your website should be designed in such a way that it's a one-stop shop for the whole planning of a trip. Don't forget to include those attractive images in your website also, as it's one of the best methods for encouraging bookings.
Digital marketing for travel agencies – Are travel agencies still relevant in this digital age?
Despite customers having the means to book work trips or vacations at their fingertips, there is still a popular demand to have a travel agent take care of everything. Travel agencies offer that piece of mind, where customers don't have to triple check that they have booked everything correctly.
A holiday should be a time for leisure, relaxation and recuperation. In essence, the holiday begins at the travel agents, customers can focus on the exciting stuff while the travel agents take care of the rest. Whether your travel agency offers vacations in Hawaii or city trips to Rome, we at ProfileTree can help your travel agency promote what you do.
Get in touch with us today to start your marketing journey.