In the tourism niche, one of the great challenges is showing off what you have to offer. Specifically, you need to figure out a way to convince customers to make a long journey to use your services. One of the best ways to do this is creating video content. Hence we should focus on Video for Tourism Businesses.
The trouble is, most people who run tourism businesses aren't videographers. Besides, creating video content sounds expensive. This means that many tourist businesses don't bother to even try.
This is a big mistake. VIdeo content is becoming more important across all sectors: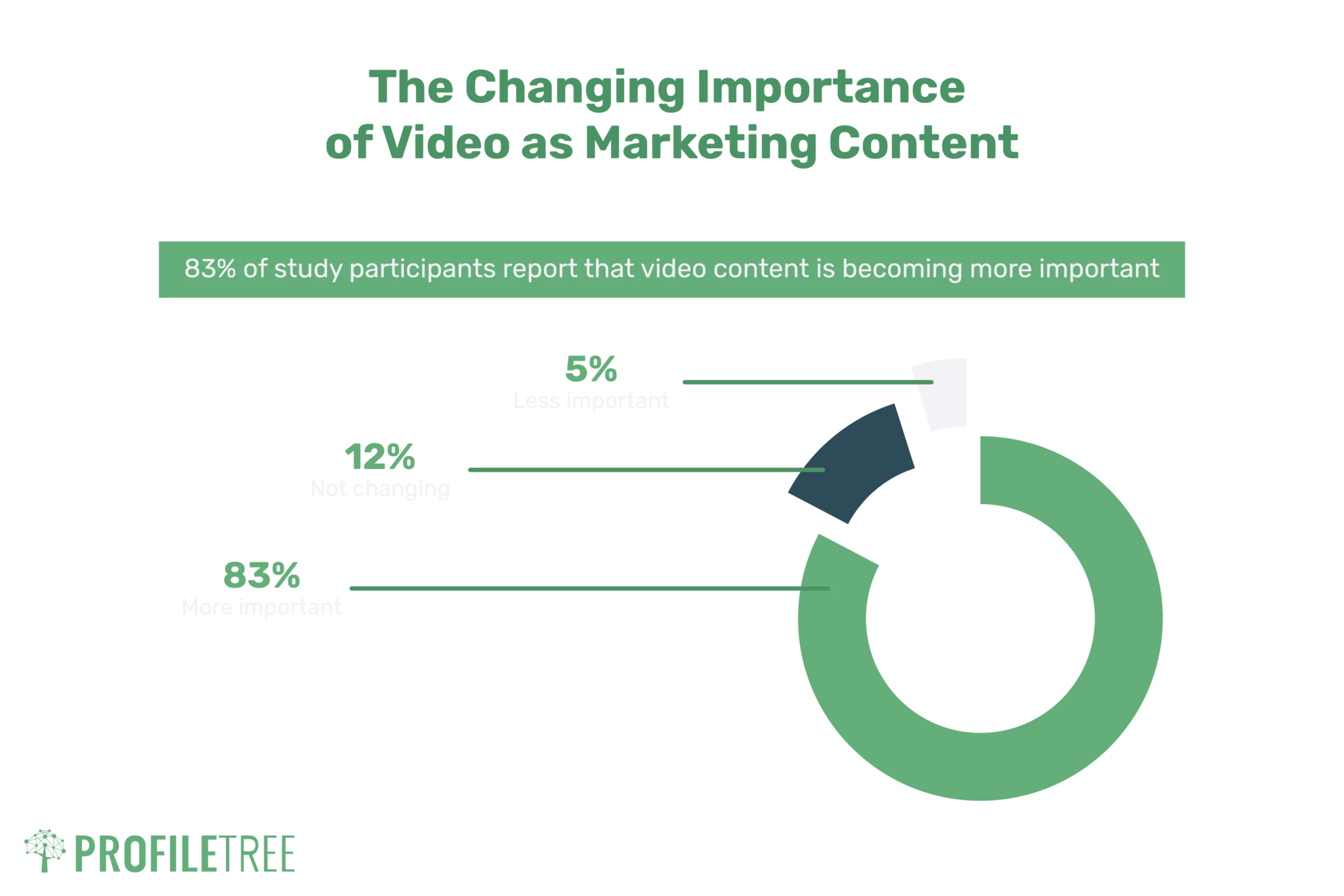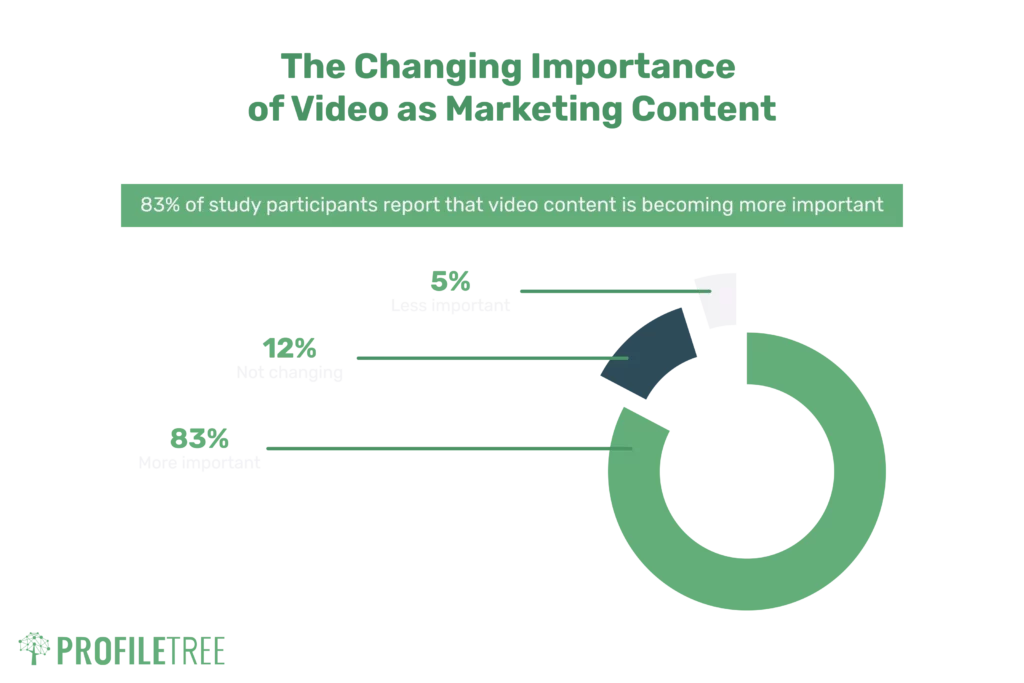 If you operate in the tourism niche, videos are pretty much the best way to communicate your value proposition to potential customers. Today, we're going to dig into the practical side of how to publish and edit video for tourism businesses.
But first, let's cover some of the basics.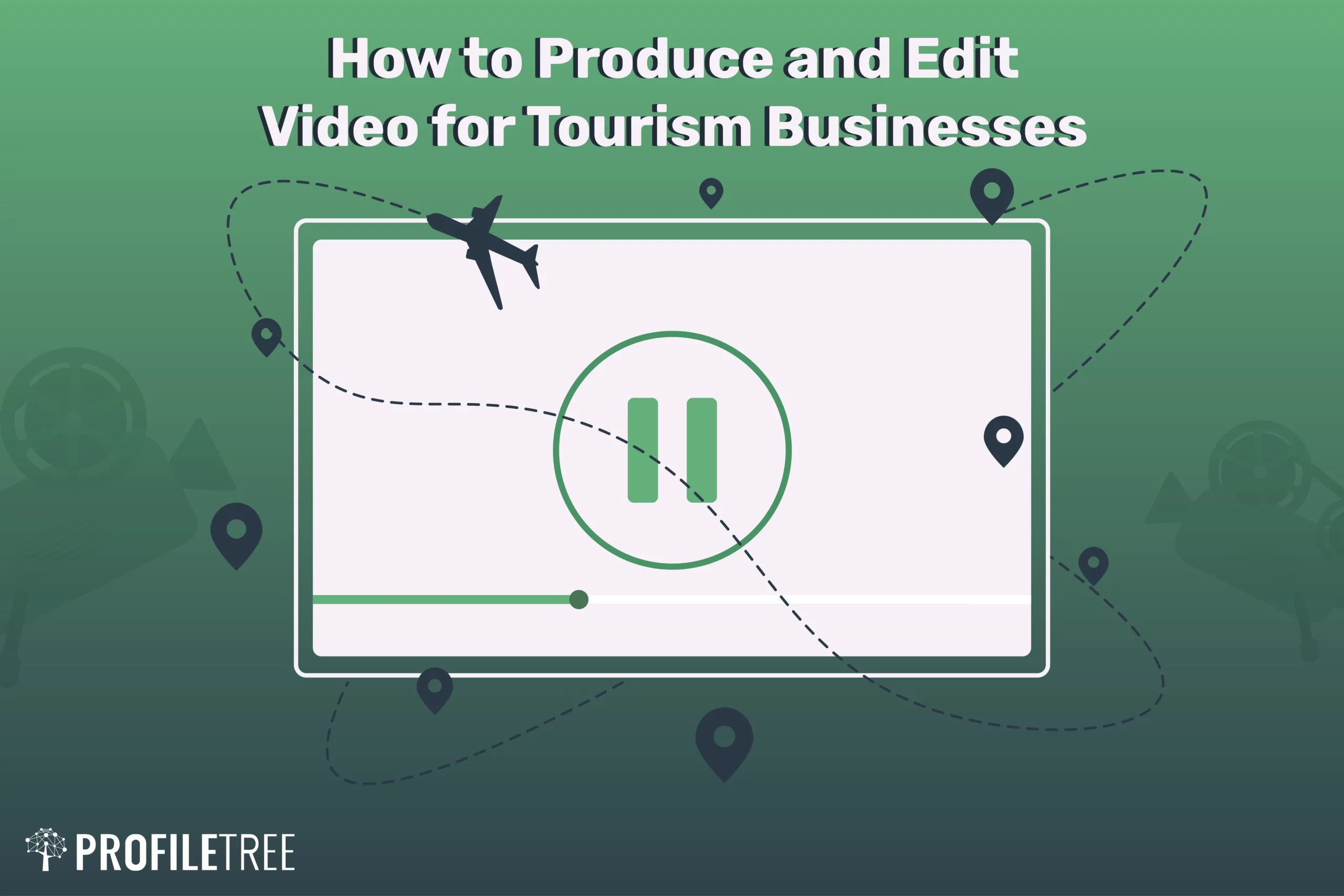 What is a Video Content Strategy in the Tourism Sector?
As the name suggests, a video content strategy is a subcategory of content marketing, which utilises videos to attract, convert and retain customers. Typically, this involves distributing video content across your site, social and email marketing.
The strategic element of this requires you to match your videos with the wants and needs of your target customers, in order to lead to bookings or sales.
As such, creating a video content strategy is a fairly in-depth process, including research, planning, video creation, publishing and distribution. For many tourism business owners, this can make video content appear to be out of reach.
However, tourism businesses are in a unique position to benefit from creating great video content. There are a couple of reasons for this:
Tourism businesses are generally visually engaging,
Users seeking tourism companies are seeking a flavour of the experiences on offer,
High volume search queries in the tourism sector often relate to specific experiences in a given location, making keyword research for video content much simpler.
WIth that in mind, let's look at some of the specific benefits of video content for tourism businesses.
Video Content: Opportunities for Tourism Businesses
As we said already, the goal of video content is essentially to help you reach more people, and convert them into paying customers. This works in a whole range of different ways. Specifically, video can attract users through the following channels:
SEO,
Social,
Email,
PPC,
YouTube,
Other in-app and referral channels.
Once you've attracted users, video content is also an incredibly powerful selling tool. In fact, almost all users are more likely to make a purchase when the product or service is accompanied by a video of some description.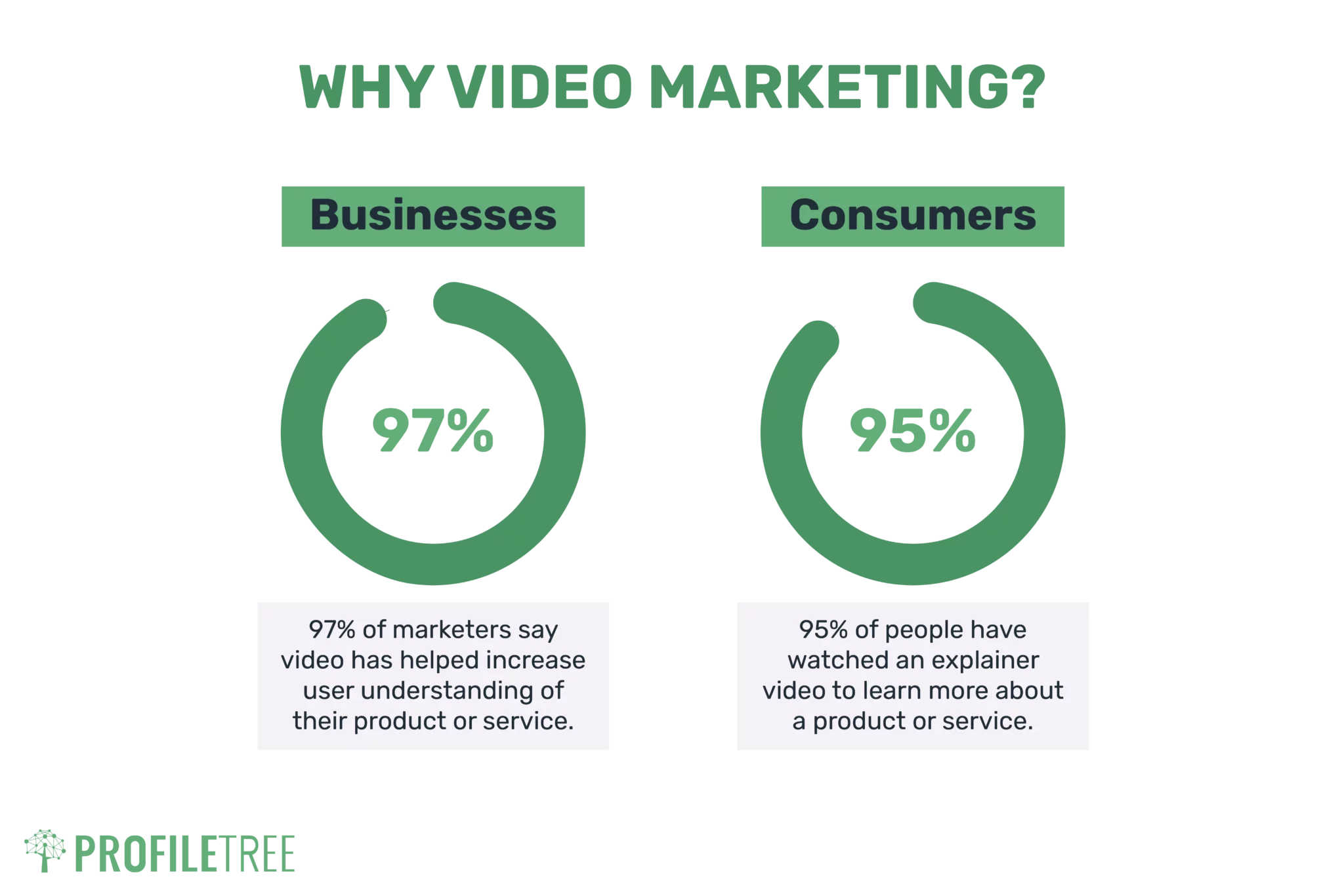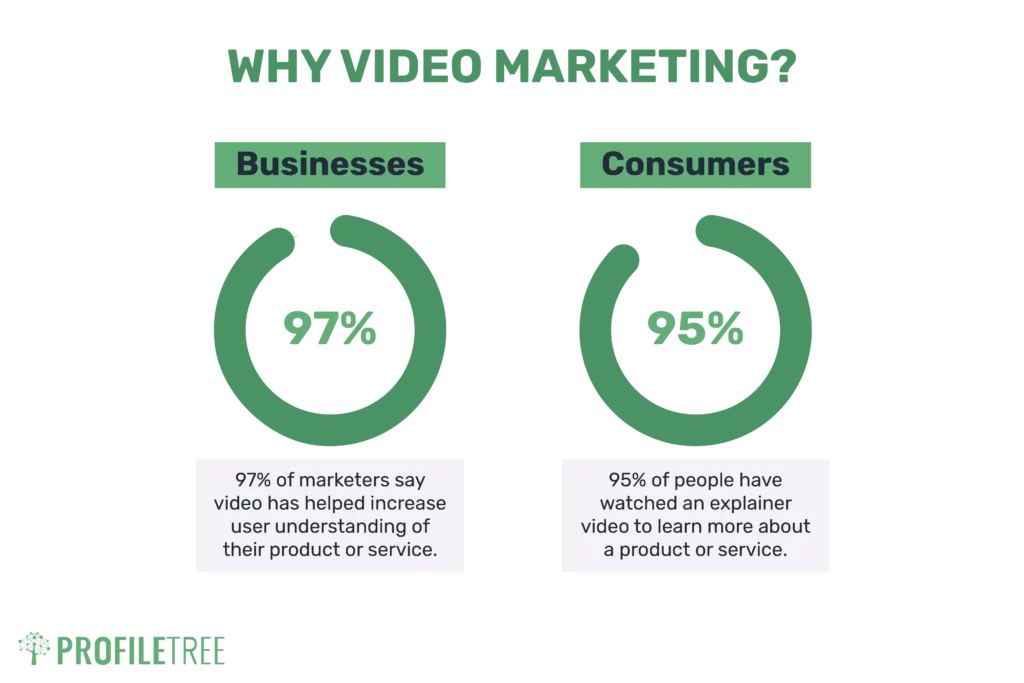 It's worth noting that this is across all industries. In reality, the proportion of consumers who want to see video content is much higher in the tourism sector, given the experiential nature of this industry.
So much about why you'd want to create video content, let's get into the nitty gritty of actually creating amazing videos as a tourism business.
How to Produce and Edit Video Content for Tourism Businesses
One of the main reasons that tourism businesses fail to make the most of video content is that they think they need to be some kind of Spielberg to produce and edit video. This couldn't be much farther from the truth.
The reality is that producing and editing video content has never been easier. That is, with advances in technology, just about anyone with a smartphone or a half-decent computer can create passable video content.
But is passable really good enough?
Well, of course, we'd all like our video content to look as professional as possible. However, depending on the exact nature of your business, there are a bunch of different practical concerns to take account of.
With that in mind, let's consider some of the different places you might choose to spend your money on while producing and editing video content as a tourism business.
DIY vs Outsource
This is probably the biggest decision you'll need to make when producing video for your content strategy. That is, if you want to do it yourself, or if you'd like to outsource to a specialist.
Many tourism businesses operate on a shoestring marketing budget. This can make creating video content in-house an attractive prospect. However, if you don't know what you're doing, creating your own video content can actually end up being pretty pricey.
For one thing, you'll have to source all of the equipment, which doesn't come cheap. Then, by the time you factor in the cost of the time you'll spend figuring out how to use this, it can often end up more expensive than simply outsourcing.
Let's take a closer look at what it takes to produce and edit video content for tourism businesses.
Technical Skills
Videography is a highly specialised skill. Specifically, it's at the crossroads of a number of technical and creative disciplines. Specifically, videographers are responsible for:
Arranging, lighting and creating appropriate sets and locations,
Shooting video,
Recording sound,
Editing,
Publication.
If you are unsure about whether or not you have the time to pick up any of these skills, it's probably a good idea to go down the route of outsourcing your video content strategy, or the bulk of it.
Equipment
We said earlier that video content can be created by just about anyone with a modern smartphone. This is true, but what is the ideal equipment stack for creating video? Depending on your exact needs, this can include:
Cameras,
Professional lighting equipment,
Sound recording devices,
A high-spec computer for editing,
Other accessories, like tripods, gimbels, or even Go-Pros.
If you have very simplistic videos in mind, you can definitely get great results with your phone. For example, if you simply want to create shareable content for your social media accounts.
However, if you're thinking of something a little more in-depth, it's worth at least speaking to an agency in order to decide if outsourcing would be the most cost-effective option for you.
Top Tips for Video Content in the Tourism Industry
So much about the technical side of things. Producing and editing video also involves making creative decisions, as well as figuring out how to most effectively use your content to reach customers.
After all, there's not much point in having professional looking video content, if you have no idea how to present it to your audience across different channels. WIth that in mind, here are some of the key things you should keep in mind about creating video content for tourism businesses.
Use User Generated Content
As the name suggests, user generated is anything which is created by your customers. This can include any content they post on your site, as well as third-parties in the industry, and social media.
In terms of video content, this has the obvious benefit of cutting the costs of production.
This can be utilised in a number of ways. One great example encouraging customers to create short clips of their experience with your business, which can then be cut together as marketing content.
Similarly, you can engage influencers to come and make longer form content about your offerings.
Most customers report visiting a tourism destination after seeing a video on social media at some point, especially among younger age groups: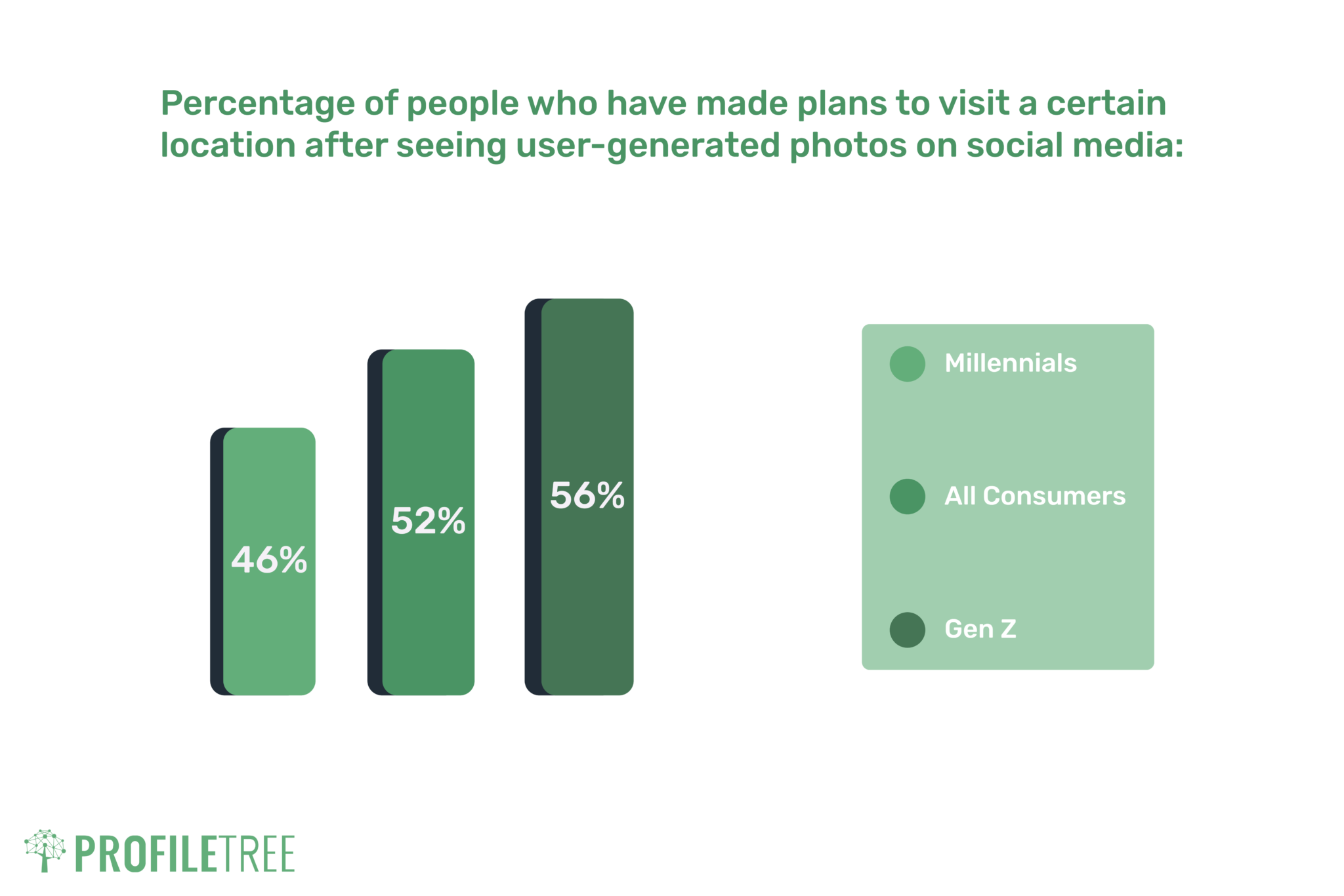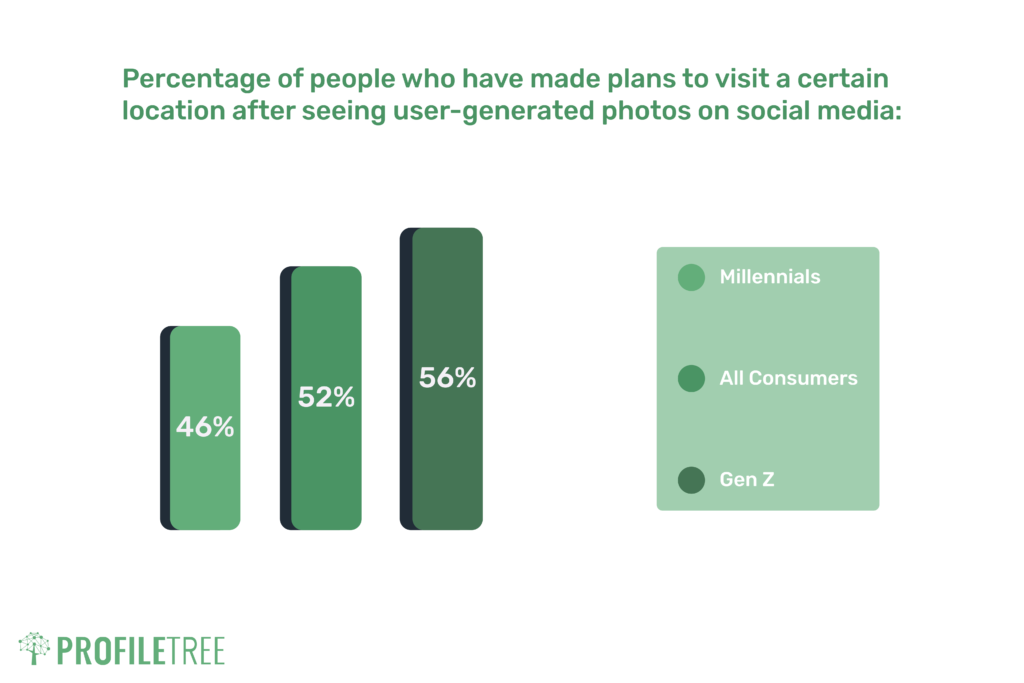 Create Short Social Cuts
Social cuts are a great way to ensure the ROI of your video content. Essentially, these are short clips, which are aimed at being engaging on social media. Often, this involves taking a snippet of a longer video.
The great thing about these, is that they're so cheap to create, especially if you're already investing in longer form video content.
These days, the algorithms on most social media platforms privilege video content over text or images. As such, social cuts are an excellent way to cut through the general buzz and reach your customers.
Focus on Storytelling
Another thing to keep in mind is that most tourism businesses are selling experiences with their video content. This makes it important to focus on telling compelling stories in your videos.
This can mean a few different things, depending on your specific business. For example, if you run a business which centres around the culture or history of a specific location, then it's easy to create compelling story based video content.
Every tourism business can also use their customers to create great video content to tell stories. Specifically, customer success stories and video testimonials are an excellent way to attract and convert users.
Use Interviews and Partnerships – Video for Tourism Businesses
Tourist-focused businesses are some of the most likely to lean on partnerships with other players in their local industry. This comes down to the fact that customers in this niche often want to book a number of experiences in the local area, and individual businesses often can't meet this need without cooperating.
For example, if you run a food tour business, you'll likely have a large network of restaurants, cafes, bars and suppliers who you regularly partner with.
Interviews are an excellent way to utilise this fact to create a steady stream of high-quality video ideas. Video interviews are also incredibly cheap and simple to create. Additionally, this is an excellent way to add value to your partners, in order to secure long lasting relationships.