If you're thinking about doing LinkedIn advertising, you will already know that you want to target a certain demographic of professional people. While you may be sure about who you want to reach, how do you know if it will pay off?
Investing in digital advertising on any social platform can be a bit of a gamble. Especially if you're not sure where to start.
The benefit of LinkedIn advertising is that your audience is already tailored. Unlike Facebook, where you have to sift through the masses to find who you want to target. However, it is important that you do your research to limit the risk of effort, time and money being wasted.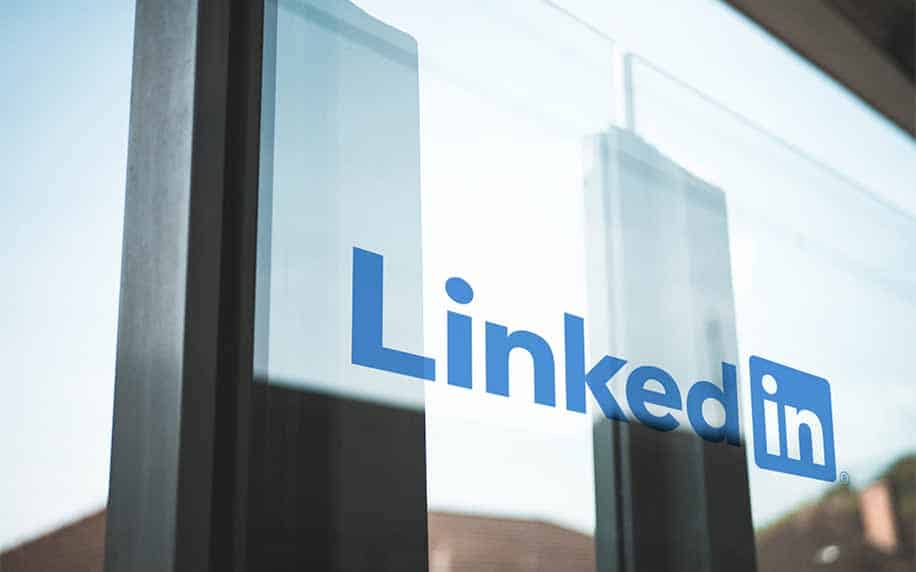 The LinkedIn audience
While LinkedIn is the number one place for targeting professionals, you can take your targeting even further. With LinkedIn advertising, there is still every possibility that you can restrict your ads and miss the chance to make valuable connections. Usually this is done when advertisers try to appeal to too broad or too little an audience.
Luckily, LinkedIn advertising offers elite targeting technology. When setting up an ad, you can edit your search based on location, industry, age, gender, education, experience, job title plus more. Your main challenge is working out exactly who you want to reach and how you plan to reach them.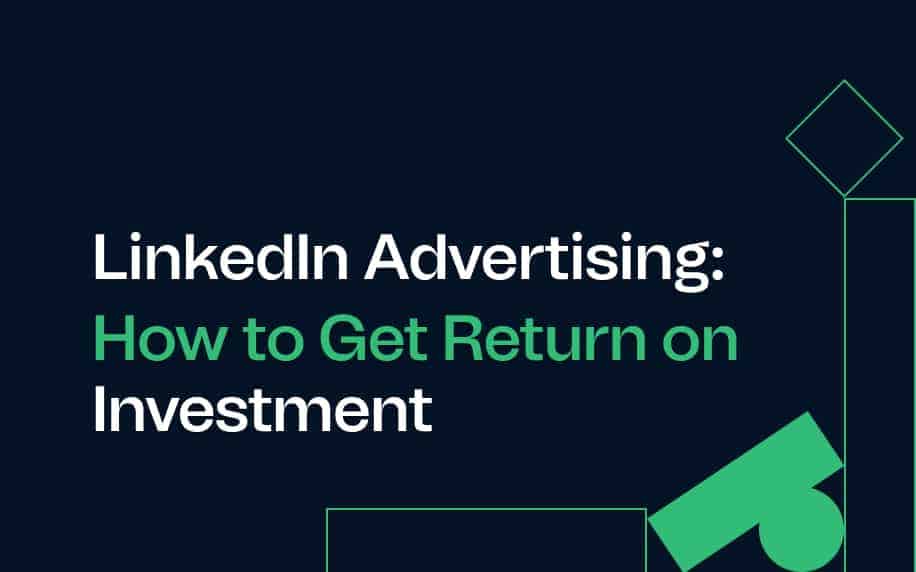 In this blog, we have outlined how you can see return on your investment from LinkedIn advertising. First, here's a closer look into the different types of LinkedIn ads you can explore and how to achieve maximum return on investment from each one.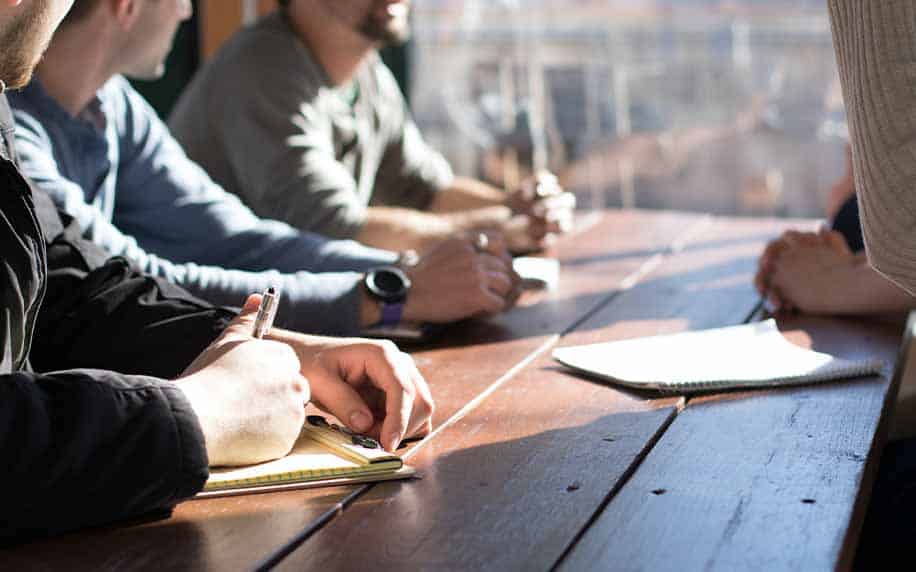 Types of LinkedIn Advertising
LinkedIn is a business social networking site. Despite this being a common attribute between users – the LinkedIn audience is vast.
LinkedIn offers many ad options you can use to target your ideal demographic. These multiple ad types cater to a variety of digital advertising needs:
Sponsored content ads
Sponsored content ads are basically promoted to LinkedIn posts. They can appear in the form of an image, video or carousel. They also fit seamlessly into the newsfeed on both mobile and desktop devices as they look like organic posts.
This is an ideal option for reaching highly-engaged professionals, who are scrolling with the intent to consume content. Usually, sponsored content ads are chosen to showcase expertise and get specially made content in front of a wider audience.
How do I succeed with LinkedIn ads?
If you want your sponsored content ad to be noticed, we recommend using direct language to call to your target audience. This will catch the reader's eye and raise your chances of getting click-through returns.
Also, for a higher engagement rate and easy formatting across both mobile and desktop, we advise using less than 100 characters in your description. This helps avoid clunkiness across all modes of the site which can be off-putting for viewers.
Message ads
This type of LinkedIn advertising is similar to email marketing, yet more effective. They are messages that appear in users' LinkedIn inboxes. This way, you can send a message directly to your target audience, creating a more conversational, personalised experience.
They also drive stronger engagement, with more than one in two prospects opening a message ad. This instant call-to-action also means you can easily track conversions and determine the success of your ad.
How do I succeed?
To achieve maximum results from this ad, messages should be under 1,000 characters including the link. In this case, less is more when it comes to sparking intrigue and encouraging higher click-through rates.
We recommend that you personalise your greeting as much as possible by using names and job titles. Also, try to use simple, direct and proactive words. These include 'join', 'try' and 'register' as they drive more impact.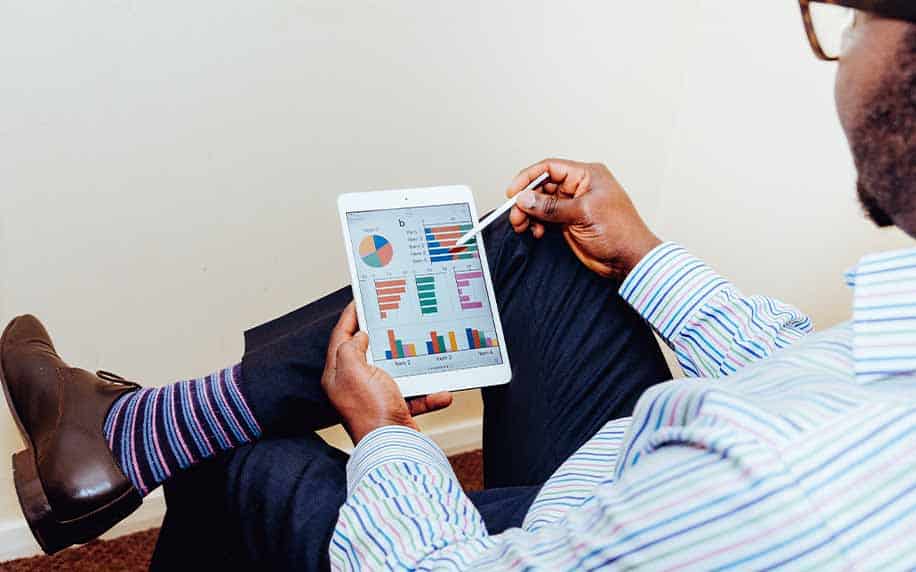 Text ads
Text ads are small ad units that appear at the top and the right of the LinkedIn newsfeed. This type of LinkedIn advertising includes a short headline, blurb and a small image. However, they are only available to desktop users.
They are a simple and useful way to reach engaged, targeted audiences in the LinkedIn newsfeed. You can also pay per click or per impression, so you can monitor your ad's success and ultimately, the return on what you invest.
How do I succeed?
We advise that because you do not have a lot of characters to work with, be upfront and concise with your message in LinkedIn advertising. Use the headline as an opportunity to personalise your message and directly address your audience. For example: 'Are you an engineer?' or 'Calling all engineers'.
Dynamic ads
LinkedIn's Dynamic ads are different because you can create a personalised experience using a professional's own LinkedIn profile data. Their name, photo and job title can be used to tailor your ad specifically for them. This makes this type of LinkedIn advertising feel like they are being related to and that their values align with yours.
Whether you want users to follow you, read your articles, apply for jobs or download your content, dynamic ads can be customised to suit your marketing objectives. They are there mainly to build brand awareness, drive traffic and convert prospects.
How do I succeed?
Make the most of Dynamic's unique features and enable the profile picture of the viewer to appear in your ad. This personalisation sparks immediate interest in the ad, making the viewer far more likely to click on it.
We also suggest that you keep the text short and only use the primary headline, leaving the secondary one if possible. This way, the more succinct your message is – the more the viewer will want to find out more on top of the added Dynamic profile picture feature.
Advertising on LinkedIn offers many opportunities to reach professional people and obtain powerful results. 
Utilising Organic Content For LinkedIn
LinkedIn advertising is a fantastic marketing tool to increase your reach and deliver your brand messaging. To ensure that you will see a great return on investment, organic content for LinkedIn is a significant factor required to grow your page and engage a target audience. Online users look out for organic content on LinkedIn in order to see authenticity and understand who you are as a business.
Let's take a look at some of the most important reasons why organic content for LinkedIn is so important.
Builds Trust With Your Target Audience
Organic content should communicate who you are as a business and what you can offer your customers. With so many businesses relying on digital marketing and an online presence to promote their brand, organic content helps your LinkedIn page stand out amongst competitors as it establishes credibility and authenticity.
Reminds Your Audience About Your Business
When it comes to generating memorable branding and conversions, it's critical that your audience is constantly reminded of your business and what you can offer them. Think about the most memorable television adverts, social media posts, and billboards you remember seeing in terms of marketing.
One of the key reasons why the best marketing campaigns are so memorable is because they are seen multiple times. Therefore, the more times users see your content, the more likely they are to remember your brand and utilise your services.
Grows Your Network
One of the most important reasons why LinkedIn works so well online is because it brings a variety of different industries and individuals together to discuss trending topics and network with like minded individuals.
When you post consistently on LinkedIn, you can increase your number of profile visits and support your LinkedIn advertising campaign. Therefore, organic content on LinkedIn helps grow your network even further while running LinkedIn advertising campaigns.
Adds Credibility
It's important to note that organic LinkedIn content adds credibility to your business as you openly share exactly what you offer for customers and updates about the business.
For example, imagine a user discovered your LinkedIn advertising campaign through an ad and clicked into your profile. However, the user discovers that you haven't posted new content in the past two months and there is no engaging content that continues to sell your products and services. As a result, the user leaves your page and continues scrolling through their LinkedIn feed as normal.
In this case, the user needed organic content on a LinkedIn page to communicate exactly what the business offers and convince them to engage with the content. This demonstrates that although LinkedIn advertising can be successful when directing users to your page, your organic content will ultimately determine whether the user will engage with your business.
Key Things To Consider When Developing Your Strategy
When developing your LinkedIn strategy and utilising LinkedIn advertising, it's important to consider the best features that will help you increase reach and engagement. These metrics are critical to the success of reaching your target audience as the LinkedIn algorithm promotes content that is successfully engaging online users.
Organic content is essential to help the success of your LinkedIn advertising campaign. Here are some of the best types of content and features on LinkedIn to support your LinkedIn advertising campaign:
Adding Article Links
LinkedIn is the perfect platform to generate engagement due to linking valuable resources, and news articles, and encouraging users to comment on your content. Sharing article links is a great opportunity to show your expertise and utilise industry news and updates to share relevant information with your audience.
In terms of article links, this could be a trending news article, a business update, or perhaps a blog post that you would like to see an increase in website traffic. This is a great way to direct users to your website and promote your products and services.
Video Content
Uploading video files to LinkedIn posts is a great way to improve your reach as video content has proven to be one of the most engaging forms of content for online users. Effective video content can include interview videos, meet-the-team videos, or product demonstrations to educate your audience about how to use your products. 
Due to the creative nature of video content, this type of LinkedIn content allows you to showcase your brand personality in a way that is engaging for online users and will support your LinkedIn advertising strategy.
Interaction Through Comments
The LinkedIn platform works at its best when users are communicating with different pages through comments. Compared to other social media platforms such as Facebook and Instagram, comments on LinkedIn are utilised by users in order to generate connections with other pages and increase brand awareness. Therefore, you normally find that LinkedIn comments include longer conversations between users.
We recommend utilising LinkedIn comments to support your LinkedIn advertising, encourage your followers to engage with your content, and also reply to users to build connections online. Adding comments on other relevant posts is also a great way to bring more attention to your page as users read through the comment section.
LinkedIn Polls
The poll feature on LinkedIn allows you to ask your followers a question and encourage them to vote for one of the possible answers available. This is a fantastic tool for businesses to utilise when encouraging users to engage with their content.
For example, if there has been any industry news or updates related to your business, utilise the poll feature to ask your followers what they think about this new update. You can also set a duration for your poll such as one day, three days, one week, or two weeks. This ensures that your polls are only available for users to engage with around the time when it's most relevant.
Once you have gathered your LinkedIn poll results, you can then create a post that includes a graphic of your results with a visual representation of your findings (e.g. A pie chart, a bar chart, etc.). This is a fantastic way to gather user engagement and also create additional content and deliver your expertise and insights behind the data.
We hope this introduction to each ad option, along with our top tips, will give you confidence in investing your company's budget into LinkedIn advertising and organic content creation. This innovative social media platform can see a significant return on investment, especially if you follow this guide.
If you have more questions about using LinkedIn, check out our blog about the benefits of having a LinkedIn account.
If you want to know more about digital advertising or are thinking about boosting your social media marketing strategy, get in touch with ProfileTree today!