An essential business topic was explored by a visitor to the ProfileTree studio; support for businesses to help deliver upskilling and growth.
Economic Development Manager Nuala Kilmartin of Belfast Metropolitan College discussed access to funding and explored the integration of education and industry.
She introduced her own career path and outlined the work of her colleagues by explaining that Belfast Met has specialist resources available to help companies.
"My background was in private sector for ten years, I worked in various marketing management and consultancy roles then moved into public sector and further education.
"In Belfast Met I took on the role of programme management then enterprise development and innovation management.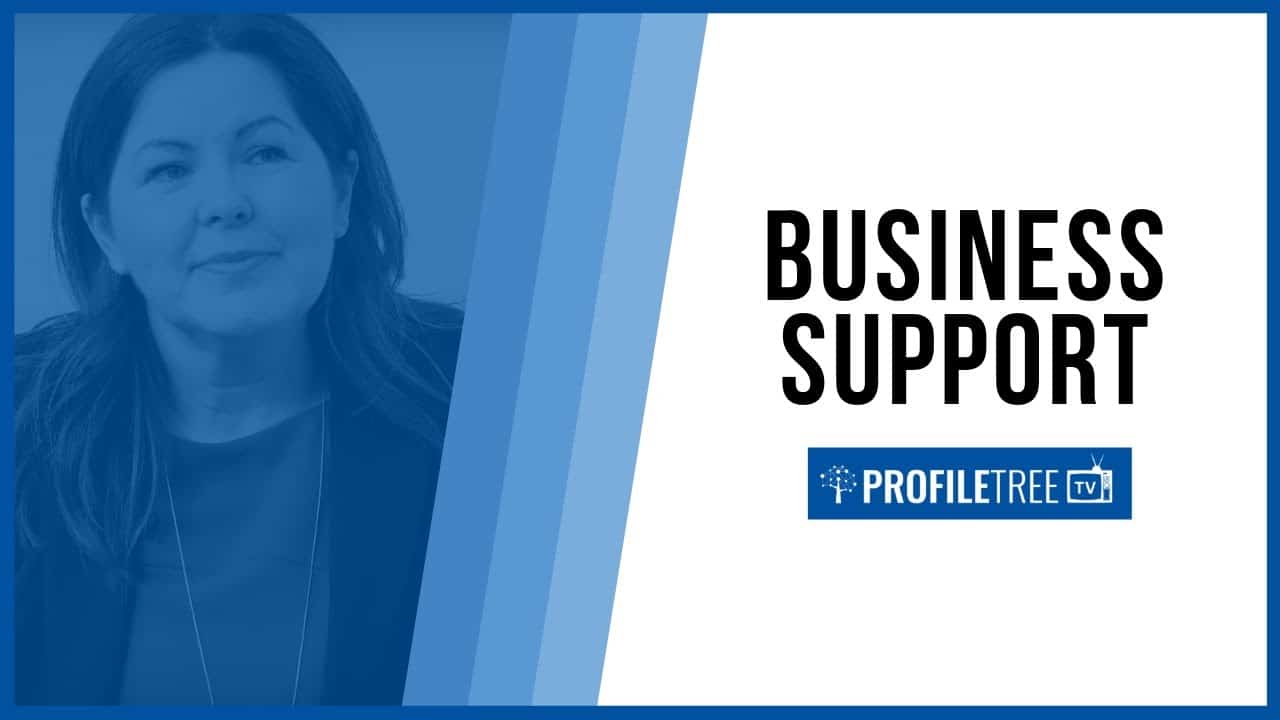 "I manage a portfolio of business initiatives working with local employers. It's about helping local businesses to look at their growth and making a difference to the local economy."
Nuala explained that a "wealth of opportunity" exists for local businesses.
"Local businesses aren't really aware of the portfolio of support we have.
"Primarily we are about upskilling, looking at R&D for local companies and looking at resourcing.
"Through R&D we work very closely with various stakeholders, specifically Invest NI, to deliver Innovation Vouchers.
"With resourcing we're working very closely with the Department for the Economy to support Foreign Direct Investment companies coming in, so we're designing curriculum including delivering high-end emerging technology curriculum.
"From an upskilling point of view we're really developing that appetite for innovation by working with SMEs to look at ideation and how we can help the product development process.
"There's a lot going on, we're always encouraging new blood to come and talk to us."
The help available for entrepreneurs includes the Employer Support Programme.
"The programme is two-fold. Skills Focus looks at accreditation for local companies with under 250 employees. Those businesses can get up to 75% funding towards accreditation and that could be in anything from leadership and management to welding, right across priority areas.
"InnovateUs is the second part of the Employer Support Programme and is 100% funded for local businesses. It's, again, about encouraging that appetite to innovate and is 100% about upskilling.
"It involves face-to-face mentoring in something that is helping a business move from A to B. It's right across the board, my projects vary from food to horticulture to chemistry and a lot of emerging tech as we are the Digital Hub for Northern Ireland.
"We are also the Travel and Hospitality Hub for tourism for Northern Ireland, so we're talking to a lot of referral agents and stakeholders.
"It's all about collaboration."
The connection between education and industry is a theme running through much of the economic development work delivered by Belfast Met.
"There's huge need for that integration. The way we promote that is by getting out there, by having that presence, being at the table and having a conversation.
"It's getting the right people in the room to have the right conversation at the right time.
"I would spend a lot of time going out to the referral agents and upskilling my counterparts as well as working in collaboration with a lot of the business organisations so they are able to understand the programmes and who to speak to.
"That helps, because we can work on supporting each other's priorities. It also helps with pull down funding from Government."
To learn more about Nuala's work, innovation and much more watch our full video interview.
Belfast Met Centre for Economic Development and Social Inclusion – www.belfastmet.ac.uk/support-for-business/
Insights from ProfileTree Business Leaders
What is Energy Monitoring | What is Sustainable Tourism | How to Create Digital Products | Online Learning for Business | Why is FDI Important | How to Create a Culture of Innovation | What is Augmented Reality | How to Manage a Restaurant | Do you have a Tourism Strategy | What is Conflict Resolution | Intercultural Training | How to use Mindfulness at Work | Bookkeeping for Small Businesses | How to get a Better Job | How to Start an ECommerce Business| What is Learning Technology | Starting a Business| Benefits of Life Coaching