You want to lead the flock of Twitter? Learning how to trend on Twitter can be a stepping stone to social media fame. That fame can result in the success of your business or brand.
Knowing how to trend on Twitter is a winning card of its own. Twitter is one of the most famous social media platforms in the world today.
Twitter hashtags have become a worldwide sensation. They can carry a simple message of love, breaking news, or just a greeting from a friend or stranger. Whatever the case may be, you have potential to spread your thoughts to inspire others with.
Trending on Twitter is a long-term relationship with the audience. Reading this article from start to finish will provide the knowledge you need for learning how to trend on twitter.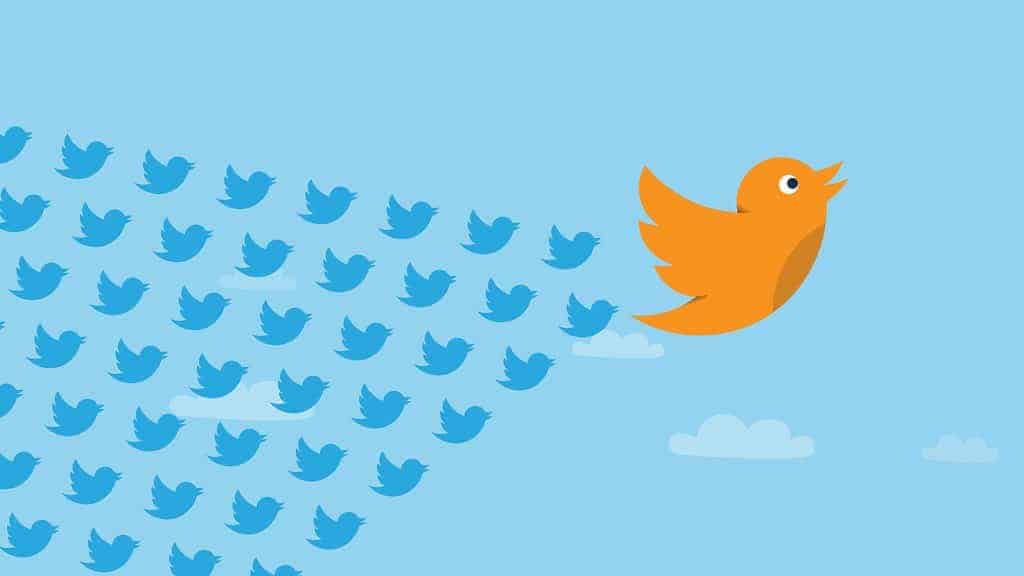 Know the Trending Rules
According to Twitter, the social platform wants trends to promote healthy discussions. Therefore, sometimes it may prevent certain content from trending.
Twitter prevents trends that contain:
Profanity or adult/graphic references.

Hatred on the basis of race, ethnicity, national origin, sexual orientation, gender, gender identity, religious affiliation, age, disability, or disease.

A Violation of Twitter Rules.
One of the rules that Twitter puts forward for how to trend on Twitter with hashtags is that you aren't allowed to use or take advantage of an already trending topic.
However, even if Twitter prevents your content from appearing on the list of trending topics, you may still be able to access conversations around that content on Twitter.
Ask yourself: does the question of how to trend on Twitter depend on following Twitter's rules?
Build Your Twitter Following
Trending topics on Twitter are earned through a respectful fan base, to begin with. Therefore, if you want to know how to trend on Twitter, your Twitter account has to firstly have a strong following.
Below is a list of what to do when it comes to building your Twitter's fan base, according to
Sproutsocial:
1. Tweet More
According to CoSchedule, the optimal number of tweets are about three and seven tweets per day in order to maximize engagement.
In addition, filling up your Twitter feed with fresh content will let potential followers know that you're active, engaging, and worth following.
With the help of a social scheduling software, you can ease the process of posting content on a regular basis without having to tweet in real-time.
2. Time Your Tweets
If you want to know how to trend on Twitter, you should know that tweeting while your target audience is sleeping won't help you gain new followers.
According to Sprout's research on the best times to post on social media, brands will typically see the most engagement during weekdays in the early and late afternoons.
If you're not sure of when to post, Sprout's ViralPost will automatically schedule and send your Tweets when your audience is most likely going to see and engage with them. That way, you are likely more successful at making your hashtag trend.
3. Post More Visual Content
Tweets that contain visual content receive more likes, shares, and retweets than those that don't. Therefore, brands should attach images or other visuals to their tweets.
Furthermore, adding GIFs or memes to tweets has become common practice.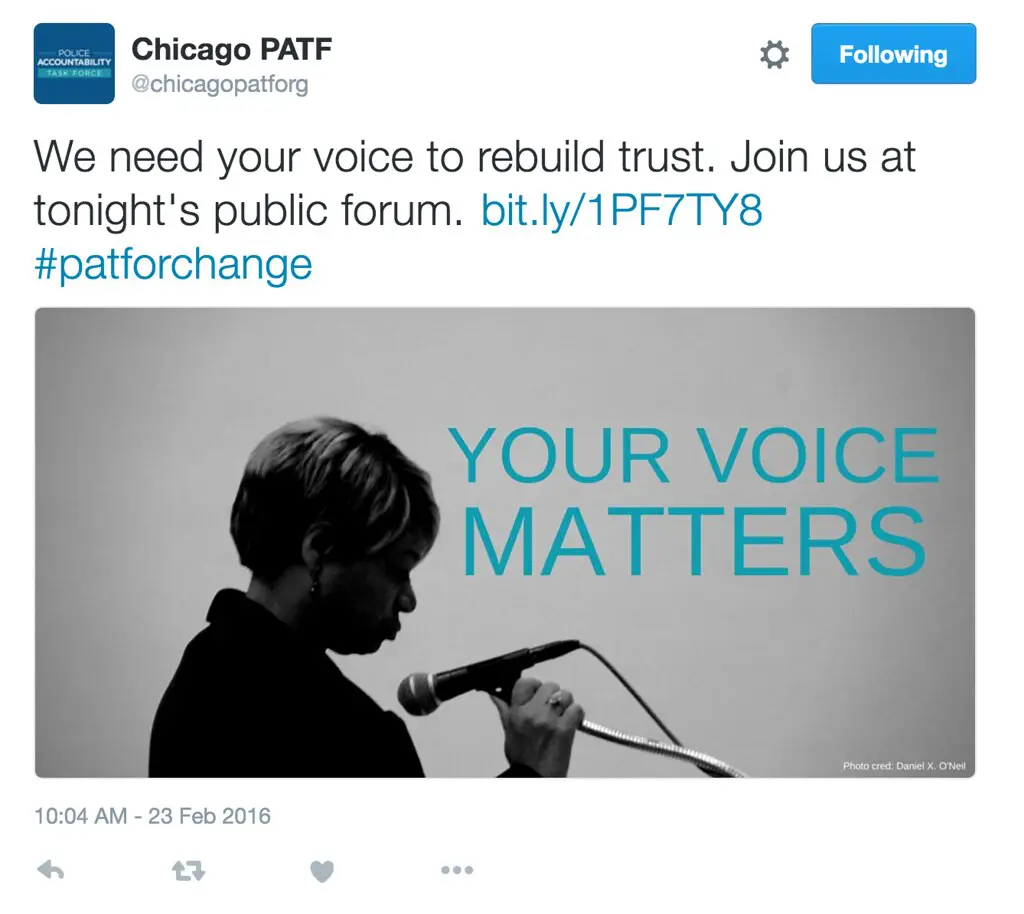 4. Use Your Hashtags Well
To know how to trend on Twitter with hashtags, you have to think of hashtags as a way to make your posts better searchable. In other words, your hashtags are ideally a form of SEO for your Twitter account.
According to data on how to use hashtags, tweets with at least one hashtag receive 12.6% more engagement than those without them.
Adding a couple of hashtags to any given tweet will increase the potential for new followers finding your account. For example, you can use industry hashtags such as #SEO or #contentmarketing.
In addition, you can post hashtags that focus on events such as award shows or sporting events.
However, you don't want to overdo it when posting hashtags, otherwise, they'll look like spam and they'll be distracting.
To avoid spamming, you can take advantage of Twitter analytics, and find out the best tags for your particular brand.
5. Tag, Retweet & Reply
Regularly engaging with other users via tagging, retweeting, and replying gets more eyes on your brand.
Furthermore, a smart way to get other brands interested in your account is by giving them a shout-out. Tagging other brands as a compliment is a popular strategy to show support to other brands in your industry.
By turn, they might give you a shout-out as well. Therefore, if you want others to tag you, you should do the same yourself. In addition, retweeting your fans and followers can help introduce you to new ones.
6. Have a Good Profile
One of the key elements for how to trend on Twitter is fine-tuning certain things in your profile that can help ensure a positive first impression with new followers.
In order to know how to trend on Twitter, brands need to do everything they can to prove that they're human. There are a few simple steps to make your profile more attractive to new followers. These steps are:
Add a professional profile photo. According to the psychology of social photos, if you aren't using a high-resolution logo of your brand. a clear facial photo would do the trick.
Add a location, relevant tags, keywords. Your profile should fully describe what you do, your title, what companies you work with, and where you operate.
Showcase your personality. When your followers have an idea of who you are, they will by turn, have more trust in you and your brand.

7. Sync Your Contact List
Syncing your contact list to Twitter can help you run into your existing network of people that are likely to follow you.
Furthermore, if you sync your contacts on Twitter, your account has a higher chance of showing up as a suggestion under the "Who to Follow" section.
8. Gain Followers Outside of Twitter
It is crucial to promote your Twitter profile beyond the platform.
You can include a link to your social accounts, or social buttons on your website. Furthermore, you can also add a link to your Twitter account in your Facebook.
Ask yourself: does the question of how to trend on Twitter depend on having a strong Twitter following?
Choose the Right Topic
Hashtags, Follows, and Bizztor all recommend that p
erhaps the simplest answer to the question of how to trend on Twitter is choosing the right topic that can trend. You should think of the best subject that you can consistently talk about in detail.
1. Knowing Your Audience
Before your tag trends, most of the people who'll see it are people who follow you. Therefore, for your hashtag to trend, you need it to be about a topic that your audience will care about.
When promoting your topic, only choose groups and individuals who relate well to it. As a result, you'll be able to tag and invite agencies and groups to bring in more followers.
Furthermore, you'll get to save time and effort by addressing only those who are truly interested in the hashtag and who can share relevant content and information.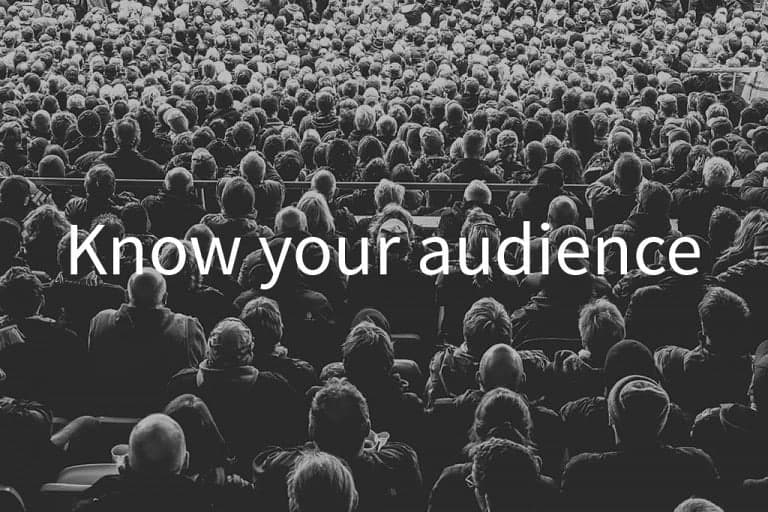 2. Thinking of a Topic
When thinking of a topic, think of a word that is self-explanatory, easy to remember and understand. This will guide online users to find out what the conversation is about.
3. Picking a Relevant and Generic Tag
Your hashtag should be meaningful and relevant to your brand. It should also promote the message that your campaign is trying to spread.
The goal is to make the hashtag as relevant as possible to other people. Pick a topic that others can feel as strongly about it as you do.
Furthermore, you should focus on using generic tags rather than specific tags.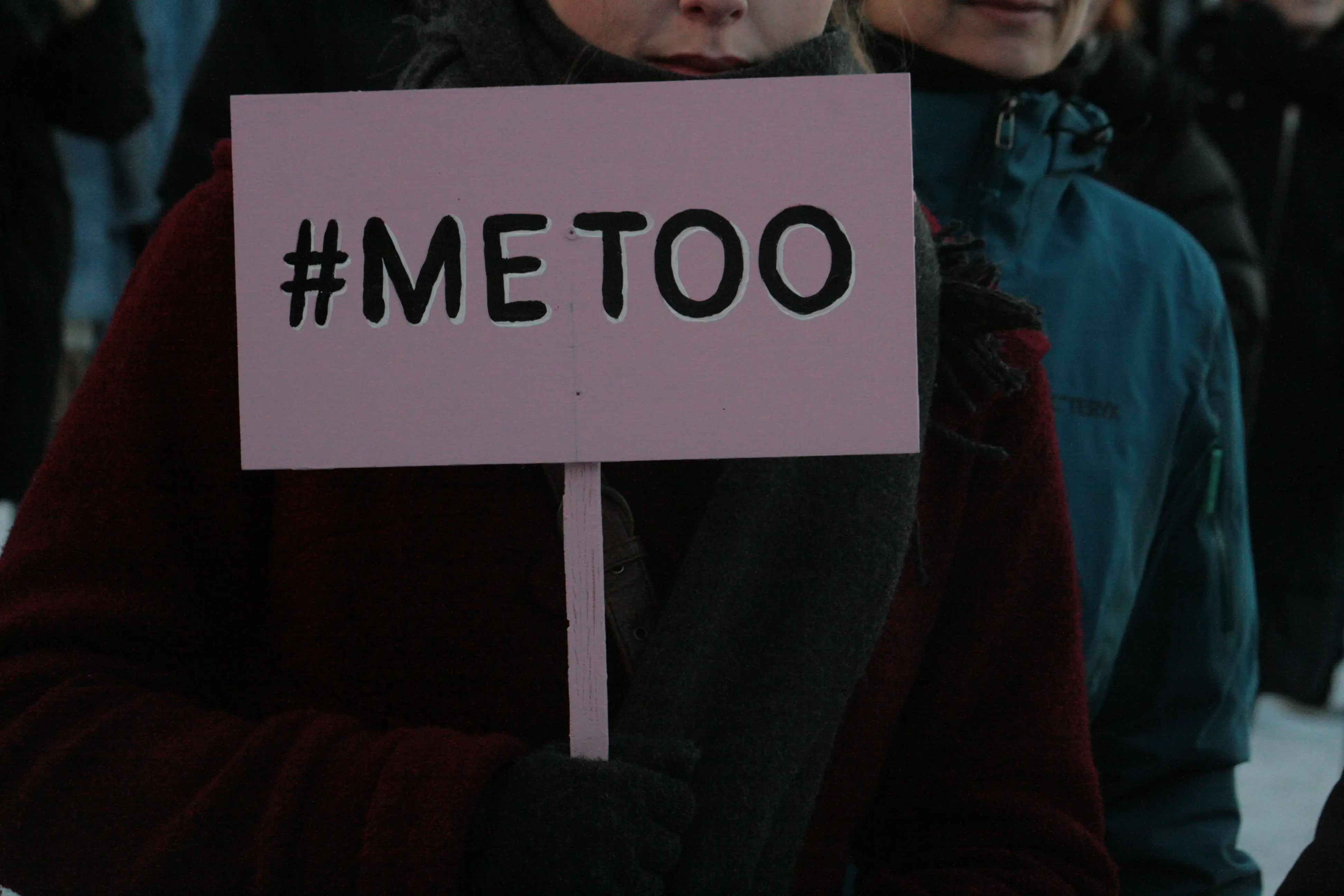 4. Giving a Description/Definition
Also, you need to provide a short and clear description of the hashtag to attract the right Twitter fans. To establish your hashtag, check if it exists; if not, you need to define it. This is a good place to give a definition for your hashtag.
Ask yourself: does the question of how to trend on Twitter depend on the meaning of the topic?
Write Your Tag Correctly
Hashtags and Bizztor also suggest that y
ou need to capitalize the first letter of each word that you're using to show the difference, such as #DadTexts. However, avoid using too many words in one hashtag.
Don't try to include more than 20 characters in your hashtag. Users will have less space for their tweets if you have a long hashtag. For example, #KimmelLateShow is better than #KimmelTelevisionShow.
Also, it's much better for your hashtag to have no more than 2 keywords since it can confuse your audience. For example, #GunControl has a better impact than #GunControlInAmerica.
Ask yourself: does the question of how to trend on Twitter depend on writing the tag correctly?
Start Tweeting
Hashtags.org, Follows, and Bizzto continue to add:
1. At the Right Time
For knowing how to trend on Twitter with hashtags, it's crucial to pick the right time to start a trend. According to reseasrch from The Balance, early morning hours appear to be the time at which tweets receive the most clicks.
Therefore, start tweeting more early in the day to hype up the coming trend and then post your main tweets during optimal hours.
2. Relevant Tweets Before Starting Your Trend
Once you've created your hashtag, provide a number of tweets to jump-start the conversation about your trend. Post a tweet on your account that talks about a relevant aspect of the hashtag that you want to trend.
You should show the hashtag at the beginning, middle, or end of the tweet. Post a few times each day and invite others to retweet your post. Tag other people to start gaining more popularity.
You can invite others by sending direct messages and by email. Keep in mind, your relationship with your followers will matter as they will be the first to spread your hashtag.
The hashtag needs to have a good impression on Twitter. Therefore, you need to start sharing your content with friends and followers at least a month before you try to get it trending.
In addition, you can write a blog about your hashtag and then tweet about it while including your hashtag.
3. Tweets that Promote Your
Trend
The more back-and-forth questions, answers and discussions that revolve around your trend, the better. Most of your hashtag use should include questions that encourage users to use the tag for them to reply with an answer.
That's how you can keep the conversation going through back-and-forth responses that include the tag. However, it can be a lot of work, and if so, you might need a team to handle it.
Remember, take the time to talk to the participants of your hashtag, rather than just thanking them for participating. That way, your trend will have the ability to develop a good reputation. And as a result, you will know how to make your hashtag trend.
Tweets that mainly involve a "thank you" to a user are just going to be filtered for being low content or basically blank. Therefore, it won't do your trend any good.
Furthermore, you can invite an influencer to use your tag to increase its reach. Post the content on Twitter with the hashtag and tag the influencer. Get them to share or retweet it with their own use of the tag.
Also, if you have any industry partners, you can also invite them to use your tag. Get those partners to help you trend in return for paying their efforts back later.
Always make sure to give your followers a good reason to use your hashtag. If you want to know how to make your hashtag trend, ask yourself: why would anyone want to help me spread my message?
Whether your hashtag is a message of peace that people will feel obligated to share, or you offer certain prizes to your audience, such as free t-shirts, or free stays at hotels if you're hosting a conference. Either way, you should give your followers a purpose for sharing your hashtag if you want to know how to make your hashtag trend.
4. Host a Twitter Chat
The answer to how to trend on Twitter comes hand in hand with creating a pre-event buzz by organizing a Twitter chat. Come up with an interesting topic that your audience will want to discuss.

Invite speakers who are experts on the topic in order to talk with your audience and answer any questions that they might have.
Encourage your audience to ask questions and interact with your guests. That way, you can create a natural engagement while covering your hashtag.
You can use Keyhole, a hashtag tracking tool, to analyze the impact of your Twitter chat on your hashtag's reach.
If you need tips on how to trend on Twitter with hashtags by hosting a Twitter chat, here are some:
Plan all the questions in advance. You can also share these questions with your guests in an Excel file.

Use visual aids to support your questions and tag your active audience so they can react right away.

Schedule your Twitter chat when most of your audience is online. To check if they are online, look at the tweets timeline distribution in the hashtag reports.

Mention influencers and brands in some of the tweets.

Keep your audience motivated and help them if they have doubts or questions.

Promote your Twitter chat via your email list. As a result, it will bring more people into the chat.

Use hashtag tools for Twitter chats to make it run better.

Organize contests and giveaways around your hashtag when you are getting close to the event. Consequently, your reach will expand as you're rewarding your audience.
Remember, Twitter chats can also promote a brand via a hashtag to get it trending during the main event.
Encourage people to use your hashtag when they want to ask about your event on Twitter.
Use other social media platforms like Facebook or LinkedIn to boost your hashtag's performance on Twitter.
Start an email marketing campaign with your audience. By doing that, you can tell them to use the hashtag to express anything they want and in return, get a reply from you right away.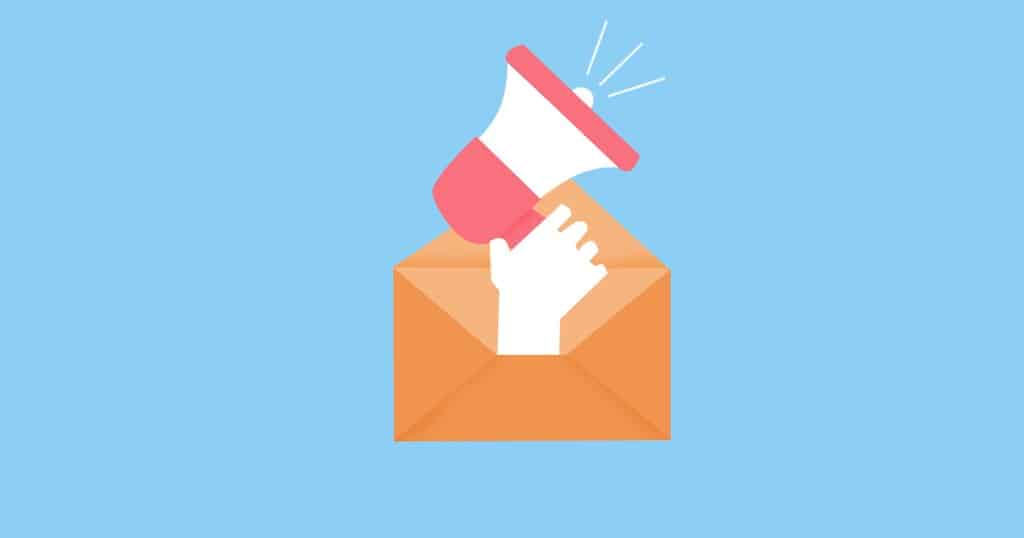 Keep tweeting live during the event. Try to upload visual content such as images and videos of the event. Again, tag various speakers during the event to boost the overall engagement.
Encourage your audience to tweet as much as they can during the first two hours of the event, which are very crucial. Try to be very responsive on Twitter and to reply to every user in a professional way if you want to make your hashtag trend.
Keep an eye on any trending hashtags. If they are relevant to your hashtag, then you can post a few tweets that include them while including your hashtag as well.
Furthermore, you can run a hashtag contest and set decent prizes for the winner.
Ask yourself: does the question of how to trend on Twitter depend on tweeting consistently and professionally?
Don't Get Too Attached to a Tag
According to Twitter's algorithm for trends, if a trend goes on for too long, it stops being a trend. This is because Twitter identifies topics that are popular now, rather than topics that have been popular before, or that have been popular for a while.
Twitter prefers trends to last for a day or two at a maximum. There are hashtags that trend with 8,000 tweets in a given day, while other tags are getting 30,000 per day and don't trend.
If your tag doesn't trend within the first day of using it, it's likely not going to get the traffic spike that you want, unless you resort to other methods such as paying for your hashtag to trend.
Therefore, if your hashtag doesn't trend, it's better to abandon it and try to get another hashtag, rather than try to get an old tag to trend again later. Remember, knowing how to trend on Twitter is related to knowing when not to trend.
Ask yourself: does the question of how to trend on Twitter depend on knowing when to start a new trend?
Pay to Trend
The easiest and fastest solution for how to trend on Twitter with hashtags is to pay for your hashtag to trend. Promoted trends are trends that are promoted by Twitter's advertising partners.
They appear at the top of the trending topics list on Twitter and are marked as "Promoted." They can also show within users' timelines.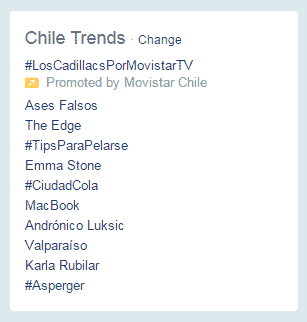 Promoted trends are visible to all users on Twitter while being promoted. Furthermore, you should read the Twitter's promoted trend guidelines for extra details.
Of course, without building a strong foundation for your Twitter account, your trend is likely to fade and not be as effective while costing a lot at the same time. Therefore, you need to take advantage of the trend that you paid to create. If you truly want to make your hashtag trend, you should know how to benefit while doing so.
On the other hand, there is another way to increase your reach without paying for a trend. Basically, you can pay to promote some of your tweets to different audiences to reach the maximum number of people in a short period of time. These advertising campaigns will either run for a few hours or a day at the most. Therefore, they won't cost a lot.
Ask yourself: does the question of how to trend on Twitter depend on buying a shortcut?
SEE ALSO: How to Conduct a Tweet Chat?, Top Hashtags on Instagram, TweetDeck: Your Twitter Coordinator