Social media offers businesses many new ways to connect with existing and potential customers. One of the best ways to do this is with a tweet chat. A tweet chat allows you to connect and talk with your customers in real time, and it is a fun and exciting way to engage with your followers. A twitter chat is conducted using a hashtag. You set a time for the chat and let everyone know what the hashtag will be for the conversation. Then anyone interested can follow or participate in the chat using the hashtag.
SEE ALSO: Free Twitter Analytics
Preparing for Your Tweet Chat
There are several things you will need to do to prepare for your chat. First, you should find and participate in someone else's chat. This will give you a good idea of what to expect. It's also a great way to see how things flow. Watch the way in which the host engages the participants. Your chat should be unique, but observing others will give you a general idea of what to do. Some easy ways to find a tweet chat are Chat Salad, Tweet Reports, and Twubs. Participating in chats is also a great way to meet new people with common interests. This is a great way to network with others in your specific field or even a hobby that you enjoy. When it comes to marketing, the more people you know the better, and tweet chats are a great way to meet them.
Next you will need to choose your hashtag. You want something specific and easy to remember. Keep in mind that your hashtag counts towards your 140 character limit, and keep it short and sweet.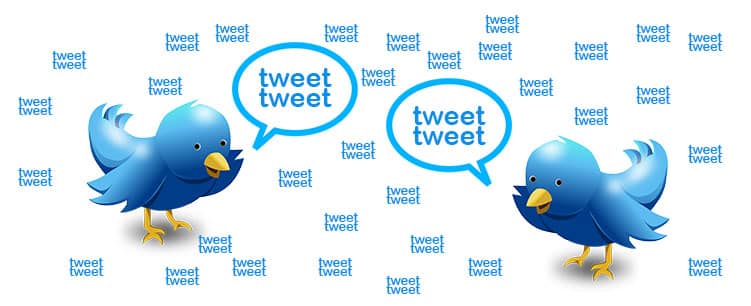 After you've chosen your hashtag, it is time to set up a time for your chat. Think carefully about the date and time you choose. Try to schedule it at a time that is most convenient for your audience. You also want to make sure there isn't anything going on that will draw the majority of your audience away. For example, if you run a sports related business, Super bowl Sunday or the World Cup would not be a good time to schedule your chat. You should also check to see if there are any other chats that your demographic may be interested in going on and not schedule yours at the same time. Many businesses who conduct tweet chats hold them once a week. This is a great idea, because it allows you to connect with your customers on a weekly basis.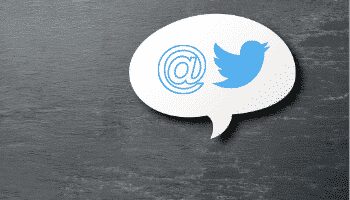 Choosing a Topic
You will need to choose a topic that your target audience will find interesting. You could choose to do a Question and Answer type chat about your business. A question and answer session about your business has the obvious benefit of teaching people more about your company, but other topics have their advantages as well.
You can also choose something different that will resonate with your target demographic. Let's say that your target demographic is women between 18-40. Instead of choosing a topic specifically related to your business, you could host a twitter chat about celebrity gossip, make up tips, or how to discipline children. The topics for your chat are only as limited as your imagination.
People are more likely to participate in your chat if they find the subject interesting. Choosing a topic not specifically related to your business can let you engage with your customers on a more personal level than you would be able to otherwise. This can help make your customers loyal to you, because they view you as a real person instead of just a brand. If you go this route, make sure that whoever is hosting the chat has a good knowledge of the topic.
The other option is to make it about what people most love about your product or service. This gives you the added advantage of allowing other people to talk up your products or services for you. If you offer several different products or services, you can ask what your participant's favorite is and why.
You will also want to decide on specific questions you want to ask of your participants. This is essential for ensuring that things go smoothly and that the conversation keeps flowing. You can also invite a guest to participate in the chat with you. This is a great way to add more interest to your chat, and it can provide your followers with valuable information.
Moderators
Moderators can be very helpful when you are conducting your chats. They can be employees, some of your most loyal customers, or social media contacts. This is especially important if you have a larger audience. They can help to welcome new people and keep things flowing well. They can also help to keep the discussion on topic and summarize key points. Moderators should also be active in inviting others to join your chats.
Promoting Your Twitter Chat
You will want to promote your Twitter chat on all of your social media accounts. You should also create a page that lets everyone know about your chat and what they can expect. This is especially important if you plan on holding them on a regular basis. This page should include the day and time of your chat, the topic, and hashtag. You can also include a schedule of upcoming chats and let your followers know any specific information like the topic or special guests. You should also include information about how a chat works and how to participate.
Conducting The Chat
Begin your chat with an introduction. Introduce yourself and allow your participants to do the same. Then announce your chat topic, and tweet your thoughts and ideas about the topic. Listen to what your participants have to say, and retweet the best comments. Ask questions as you go along. Be sure to retweet the best answers, and actively engage with your followers about their thoughts. Keep in mind that it should feel like a natural conversation instead of a press conference. Summarize the important points as you move along in the chat. Announce that the chat is coming to an end. Tweet the conclusions or most important points brought up in the chat. Be sure to thank everyone for participating and let them know about your next chat.
Tools For Your Twitter Chat
You can use Tweetdeck or Tchat.io to manage the conversation. It also allows you to view recent and upcoming chats. Tweetdeck is owned by Twitter, so it works perfectly with your Twitter account. It allows you to view your notifications, messages, and activity in a simple easy to use format.
Remember that your chats should be lighthearted and engaging. You are here to connect with your audience, not to try to gain sales during the chat. If your followers feel that your primary purpose of the chat is to sell them something, they are likely to tune out. So keep it interesting and informative instead of salesy. Make it fun and exciting, and your participants will want to know more about you and your business.