Content marketing isn't just an important tool that can help you promote and grow your business, it can be a way to engage directly with customers in a way that could transform your company.
Unlike traditional marketing techniques that pitch products and services directly to consumers, content marketing uses quality content to drive people people to your company's site. This same content can be used to build a following, generate leads and boost product sales over time.
How? Read on!…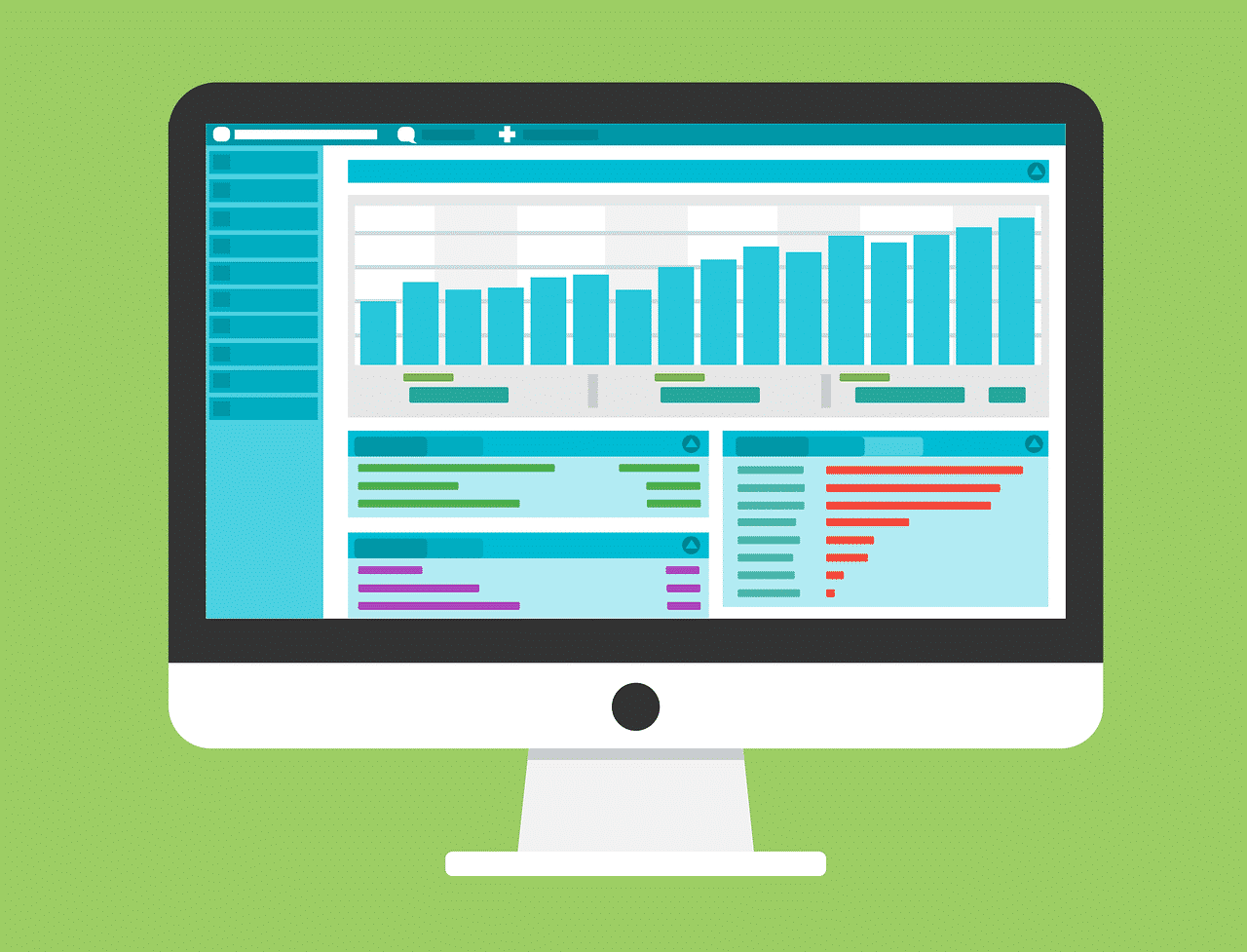 Content Marketing Advantages
The benefits of content marketing are numerous, yet many business owners hesitate to incorporate content marketing in their overall marketing strategy.
This is due, in part, to a lack of knowledge or training in the content marketing field. However, the the basics of content marketing – and how to create a content marketing strategy that will work for you – can be easily outlined.
Why Content Marketing?
Content marketing offers a number of advantages over traditional marketing methods and techniques:
Cost efficiency –
Content marketing is less costly than traditional advertising as you won't have to pay for advertising space. You can also publish on social media for free or for a relatively small charge. Depending on your business and personnel, you may need to hire a content development team or contact a content marketing company for help with the content itself.
Effects –
By creating relevant, evergreen content, you can benefit from the positive effects of content marketing for years to come. Once you post content online, it will yield value the whole time it's on your site. As you gain experience in content development, you can upgrade your marketing strategy to meet the growing needs of your business.
Multi-functional –
Content marketing can be easily incorporated into other marketing strategies to strengthen and enhance your marketing campaign. Its multi-functional capabilities make content marketing an effective and productive tool in your marketing strategy.
Getting Started
Take time to learn the basics of content marketing before jumping in with both feet and you'll see the benefits much
Step 1 Create a content marketing strategy –
This will give you clarity in how to proceed with your content marketing efforts. Your statement should address such aspects as target audience, product and outcome of your campaign.
Step 2 Choose a target audience –
What segment of society do you want to reach? Who would be most interested or benefit the most from what you have to offer? These are the people you'll target with your content. Narrowing your demographics makes it easier to tailor content to their specific needs. It also makes it easier to get to know those you're trying to reach. Knowing your audience – their likes, dislikes, interests, habits and mindsets – is imperative to growing your customer base.
Step 3 Identify your niche –
What's your niche? Be explicit. A unique niche could give you greater visibility as a business, especially if your competitors are few. It also provides greater opportunity to establish yourself as a leader in your field.
Step 4 Set goals –
What do you want to accomplish through your content marketing campaign? Make a list of short and long term goals based on what's best for your business. Then create content that will help you achieve your objective.
Step 5 Determine brand values and voice –
Your brand's core values and voice help distinguish it from other brands on the market. Before developing content, determine what your values and voice will be. Do you want your brand to carry a formal or informal voice? A casual or authoritative tone?  Your content should align with your brand's voice and values so people will know who you are.
Key Ingredients of a Content Marketing Campaign
Most content marketing campaigns are composed of key ingredients that help produce positive results:
Core blog –
A strong core blog can provide a good foundation for launching a content market campaign. Your blog can be used for posting original articles, images, videos, infographics and more. You can experiment with different types of contents on your blog to see what resonates best with your readers. A blog's a good platform to introduce and promote personal brands, conduct surveys or have Q&A sessions with your readers.
Recommended blogging platforms include: Squarespace, WordPress, Blogger, Tumblr, Medium and Joomla
Guest posts –
Guest posts improve visibility for your brand and content. Producing guest posts for external sites will give you exposure in your line of expertise.
Ongoing marketing strategies –
By incorporating content marketing with other marketing techniques, you can maximize exposure and increase traffic to your site. Content marketing works well with a wide range of promotional strategies to include email, social media, SEO, paid advertising and others.
Some of the best promotional strategies include: Social Media, SEO, SEO Audit, Black Hat SEO, Grey Hat SEO, SEO Title, PPC, Display Advertising and Online Advertising
Social media –
Social media can help you reach a larger audience in a relatively short amount of time.  Knowing your audience enables to you direct your content to the sites they frequent most. As publishing on social media is free, you save money while getting quality exposure that can help you develop a following. Social media's also a great way to engage with your audience.
Social media platforms to consider: LinkedIn, Reddit, Pinterest, Instagram, Twitter, Facebook, Google+, Snapchat, Tumblr and YouTube.
Marketing team and budget –
Content marketing works best when done in teamwork. You'll need to establish a team of dedicated marketers who are loyal to your brand. This team could consist of talented writers, web designer, editor, analyst, publishing manager and anyone else you feel could contribute to your marketing cause. You'll also need a realistic budget to conduct a quality content marketing campaign. Your budget should coincide with your marketing vision and goals.
Means of measuring performance –
Every content marketing campaign should have a means of measuring marketing progress and performance. You need to know if your marketing plan and tactics are panning out. If not, you can see how to tweak your strategy to improve your results. You may need to experiment with different approaches, content types, distribution channels and even team members before finding a strategy that works for you.
Content Development
Content development will be the backbone of your content marketing strategy. By putting together a skilled content development team, you can ensure this job gets done. Your content development team can be responsible for topic selection, production, editing, publication and distribution of quality content for your site.
Some things to know:
Topic selection –
Quality content begins with selecting the right topics for your audience. Your topics should fulfill the needs of your target audience and provide valuable information within your particular niche. If you're not sure what to write about, ask your readers. Take a survey to see what your audience would like you to cover and how they'd like the data conveyed. Read through customer comments to get an idea of what's resonating with your readers and what's not.
Types of content –
There are multiple types of content you can work with to round out your marketing campaign. If you're new to content marketing, you may prefer starting out with blogposts. Blogposts are fairly simple to produce on a regular basis. As you gain experience, you can add images or graphs to your text or integrate interactive content like videos, live interviews, quizzes, surveys, etc.
By studying successful marketing strategies used by some of your competitors, you could get ideas on the types of content and topics people are most interested in within your industry.
Content schedule –
Publishing content on a regular basis will help you building a following. Regular posting requires that you dedicate time and effort to develop the quality content your target audience needs. Decide how often you want to publish – weekly, biweekly, monthly – and schedule your posts to make sure they get done.
Checks & balances –
Content development can't be done on the fly. It's a process that involves research, writing, editing, proofing, publishing and delivering the goods. Working as a team ensures every aspect of the process is covered with as little complications and delays as possible. Teamworking also helps to reduce mistakes in your content that could diminish its value. By the time your content is ready to be published, it should be well polished and flawless.
Promotional Management
It takes time for a content marketing campaign to reap results. Having someone manage the promotional aspects of your campaign will help keep it flowing smoothly and on track towards accomplishing your goals.
Your promotional manager can research the best channels for distributing your content to give it maximum exposure so you can reap optimum results.
There are other distribution channels, beyond websites and blogs, to get your message across:
Social media –
Social media platforms are not only popular, they're free (aside from paid posts), making them the number one choice of business owners when launching a content marketing campaign. Rather than post on every site, however, you can narrow your choices to those most visited by your target audience. Social media can open a whole new world for your content by greatly expanding your viewers.
Email –
Email marketing may be more on the traditional side, but it's still a viable means of getting your message across. A well-planned email campaign can be an effective tool in your marketing strategy.
Word of mouth –
Word of mouth provides a personal touch to your marketing efforts and can be put into effect when conversing with customers on sales calls.
Paid advertising –
Paid advertising can help boost traffic to your site so viewers can see what you have to offer. You can showcase some of your best work on a landing page and use pay-per-click ads to drive traffic there.
Summary: Metrics for Measuring Performance
Content marketing is an ongoing learning experience that can open your business to  bigger and better opportunities for the future.
One last note: with the use of key performance indicators (KPIs), you can measure the effectiveness of your content marketing strategy to make sure you're progressing towards your goals. KPI metrics can indicate how you're doing in different aspects of your campaign, such as number of followers, sales, conversions, etc.
KPI metrics, however, fall short when it comes to highlighting weaknesses in your campaign or showing ways to tweak your strategy to improve performance. By auditing and analysing the performance of content on an individual basis using metrics (such as Google Analytics), you can get a better idea of what's working and what's not.
Good luck!
Our FREE ProfileTree knowledge archive… Understanding Content Marketing: Essential Guide| Content Marketing Trends| Content Marketing Strategy | What is a CMS? | Personal Development: Quick Guide | Digital Marketing Tools 2018 | What Are Tools for Business Analytics? | Types of Business Strategies