What is display advertising? Simply, a form of online advertising designed to show your company's advert on a relevant third party website.
Display advertising content can sometimes be called 'banner ads' because they are often banner size, but in reality they can (and, indeed, should!) come in a variety of different sizes.
Just like other types of online advertising, display ads allow you to target specific demographics to find the people who'd be most interested in your business, however display ads make better use of images and video to grab the attention of your potential customer.
Read on to find out all you need to know…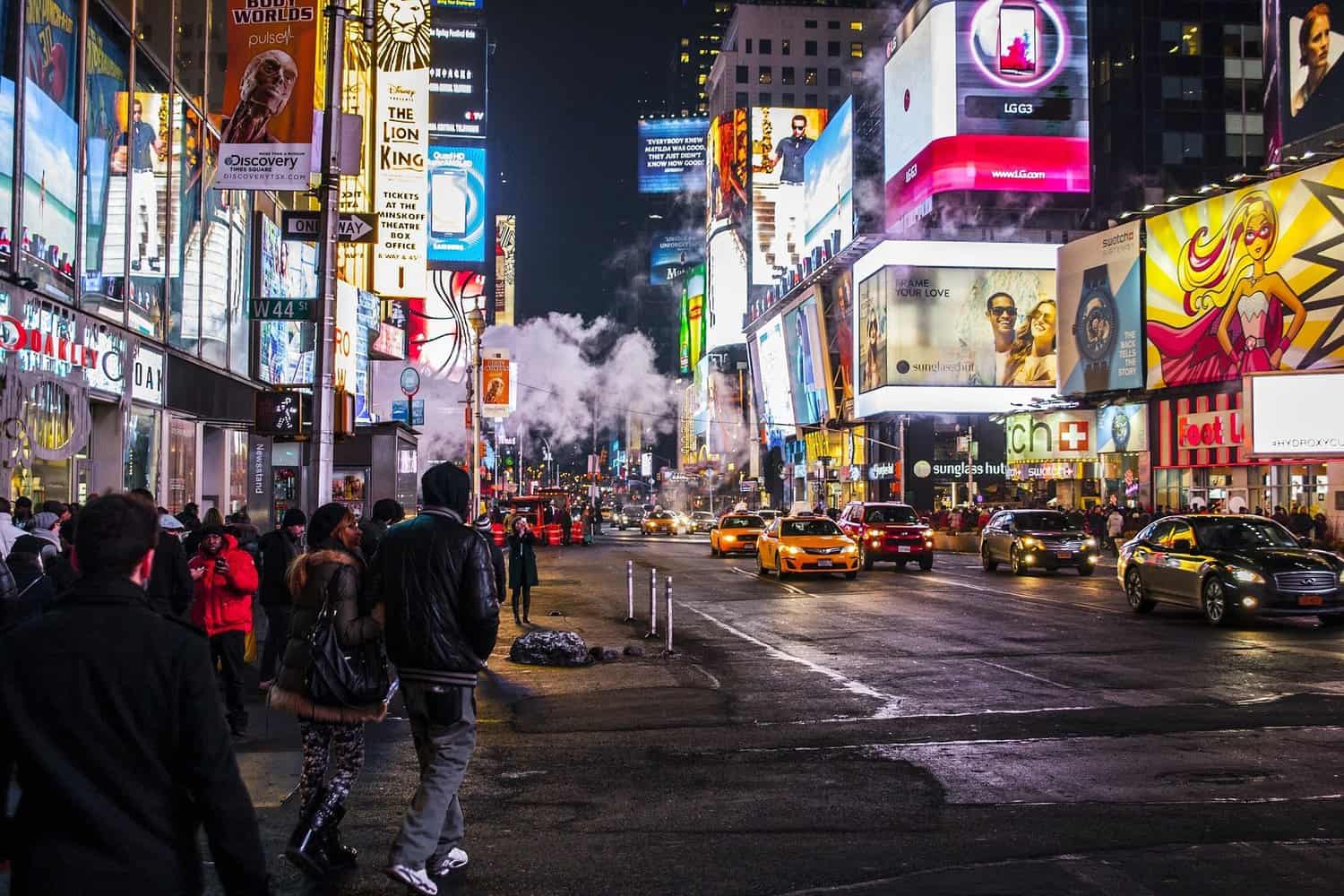 Types of Display Ad
The blanket term of 'display advertising' covers a wide variety of ads, so it is important to know the different types…
Site placement advertising refers to ads where the advertiser chooses the sites they want their ads to be displayed on.
Contextual advertising is advertising on websites with similar content. An example of this would be ads for wedding dresses on honeymoon websites.
Re-marketing advertising uses cookies to track the visit, and then ads appear on other websites the user visits so that customers will return to your website.
Benefits of Display Advertising
If you look at the click through rate of display advertising, it can be low, which leads many to think that display advertising is not worth the effort. However, there are many benefits of display advertising making it worth your consideration.
Display ads are relatively inexpensive when compared to other online advertising efforts. You just need one potential customer to convert into a paying customer in order to get a return on investment.
Visual:
Display ads are visual, and society as a whole is becoming much more visual. With graphic content, you can attract users in a number of different ways instead of the character counts and limits of text-only ads. With these ads, you can use graphics, video or audio in order to grab the attention of users.
Brand awareness:
Display ads are a great way to build brand awareness. Since these ads are visual, they can be styled using your logo, colours and other marks that people can associate with your brand. Users can gather information about your brand without even clicking on your ad.
Targetting:
Display ads will allow you to effectively target people that are most relevant to your website. Using geographic area and specific niche parameters, you can target users that will benefit the most from your product or service.
Visibility:
Even if no one is clicking on your ads, they can still be used for visibility. Display ads show on high trafficked websites and offer a lot of visibility. Since these ads aren't displaying on a search engine, the people who are seeing the display ads aren't actually searching for anything in particular, so you can get a lot of visibility.
Data:
You can get data from your display ads that can benefit your business. You can see how many times people view your ads and how many times the ads have been clicked. This makes it easy to make changes to ads so you can constantly improve them. When you hook up your marketing efforts to Google Analytics, you can get even more data about how users interact with your landing page and website once they click on your display ad.
Retargetting:
Online display advertising will allow for re-targeting, in addition to the standard targeting capabilities they already have. You can make sure your ad displays in front of users that have already visited your website, but who maybe weren't ready to pull the trigger. Re-targeting will help you reach out to people that have previously expressed interest in your business and maybe need your product or service at this time.
Google Display Ad Sizes
There are a number of different Google display ad sizes, but there are some common ones to keep in mind: A square ad should be 250 x 250 pixels, a large rectangle ad should be 336 x2 80, a skyscraper ad should be 120 x 600 and a half page ad should be 300 x 600.
Only one is will just be shown on mobile, and that's the mobile leaderboard. This should be 320 x 50 pixels. The top performing ad sizes with Google include the medium rectangle, large rectangle, leaderboard and half page.
How to Design a Display Ad
While there are plenty of display ad examples that can give you inspiration, there are also some guidelines to follow to design the best possible display ad.
Logo:
Since display ads are a good way to increase brand awareness, and your logo is the heart of your brand, incorporating your logo is a must. Not only will this help with brand awareness, it can also help remove the need for a lot of text. If your logo can explain to a customer what you do and what you have to offer, you can use your text to explain other things or use less text and avoid cluttering up your ad.
USP:
Throughout your ad, focus on your unique selling point (USP). Your unique selling point is what makes your business stand out from the rest of your competition. This could be a product feature, better prices or anything else that makes your business unique and why a customer should choose you. Depending on what your USP is, you can make it obvious or incorporate it in a way that is less obvious to the viewer, but still gets your point across.
CTA:
A call to action is necessary, no matter what. A call to action should make your objective clear. This will help increase your conversion rate.
Colour:
Consider which colours will complement your company's brand and consider what websites your ad will be displayed on. For your CTA button, choose a dominant colour that will contrast with the main colours of the ad so that it stands out. Colour also will play with emotions. It's best to use a colour that will emphasise the emotion you want your customer to have when you see the ad. Blue will emphasize calm and trust, while red will empathize danger, alertness or anger. Green will emphasise money or healing. Purple can represent royalty, ambition, luxury and wealth. Yellow can represent caution, energy, friendliness and joy.
Font:
In addition to colour, pay attention to the text font. Study the website to see more about the style of font that should be used to represent the brand. Don't use any font that appears tacky or too distracting.
Space:
There's limited space to work with in a display ad, but you still need to use negative space and not cram everything into the space. An ad that is too overwhelming will distract people and won't get your point across.
Size:
One size does not fit all. Play around with different sizes to see what is working. Make sure to pay attention to different specifications for the networks your ad will be displayed on. Google, Yahoo and Bing all have slightly different specifications.
Mobile:
It's important to keep mobile in mind. More and more users are visiting websites on mobile devices, and mobile should be the first concern while the desktop experience should be the second.
Display Marketing Essentials
When you are working with display marketing and designing an effective display ad, there are a couple of things to keep in mind.
For any display ad to be effective, you will likely need a display ad landing page. If you send people directly to your website with a display ad, they probably won't take the action you want them to take. The landing page should be specific to the offer and have all the information the user needs in order to make sure they take action.
There should be a consistent design between the display ad and the landing page, in order to not confuse users. The landing page should mention the same information and deals that appear in your ad. A simple design is important. You want the ad to stand out, but not in an 'loud' way that turns off users. A clean design with appealing visuals will attract the eye, and a catchy message will keep users engaged. Make sure your ad is clear and users can recognize your brand as soon as they see your ad.
Summary: Measuring Success of Display Ads
There are two metrics to use in order to measure your display ad success: 'impressions' show how many times the ad appears on a page that a potential viewer is seeing while 'clicks' are how many times the user actually clicks on the ad and through the landing page.
You can then track links and phone numbers on your landing page to go from there and see how the people are coming from your ad and interacting with your website.
When you're looking at Google Analytics, track how many new visits you have after launching your campaign including spent on site, page views and bounce rate. Tracking these metrics, along with the metrics on your ad, will help show you how well users are connected to your ads and the content on your landing page.
Good luck!
Our FREE ProfileTree knowledge archive…  Pay Per Click Ads | Product Placement – Advertising done Smart | Guerrilla Advertising Strategy Planning | Snapchat Advertising | Online Display Advertising | Hiring a Digital Advertising Agency
Unmissable QUICK READ What Is? guides… Online Advertising | PPC | Google Analytics | Affiliate Marketing | Digital Marketing | Conversion Rate | Marketing Mix | Organic Reach | Twitter | Facebook | Snapchat | SEO | SEO Title | Guerilla Marketing | Video Marketing  | Catchy Business Name