Websites and design go hand in hand, and having a website that has a strong aesthetic is going to attract more visitors and encourage more conversions. Renowned website builder, Wix makes designing sites easy and effective. Wix apps to design sites have been created to remove the stress of developing a site with user experience at the forefront. These apps make everything functional and striking pushing conversions and building brand awareness.  
According to research from Stanford, 75% of customers agree to make judgments on the credibility of a company based on the company's website design. With that in mind, it is important that you invest time and effort into a website that reflects the best of your company and brand. Use Wix apps to design a perfect looking website for your company.
Using Wix apps to design your site allows you to access creative tools that can customise the layout of your website while creating a strong sense of your brand. Having these tools ensures that your website is optimised for user experience as well. 
1. Countdown Timer by POWR
A great aspect to any eCommerce site is advertising sales and there is now a way to incorporate that into the design of your website. You can build excitement around your events, sales, and even product launches using the Countdown Timer by POWR. 
This Wix app is fully customisable and you can choose colours, animation effects, font styles, and even add custom messages during and after the timer has finished. Another useful feature incorporated into this is the checkout timer which reassures customers that you will be taking payments securely in this time. You can also toggle settings on whether you want to show to all visitors or only new visitors.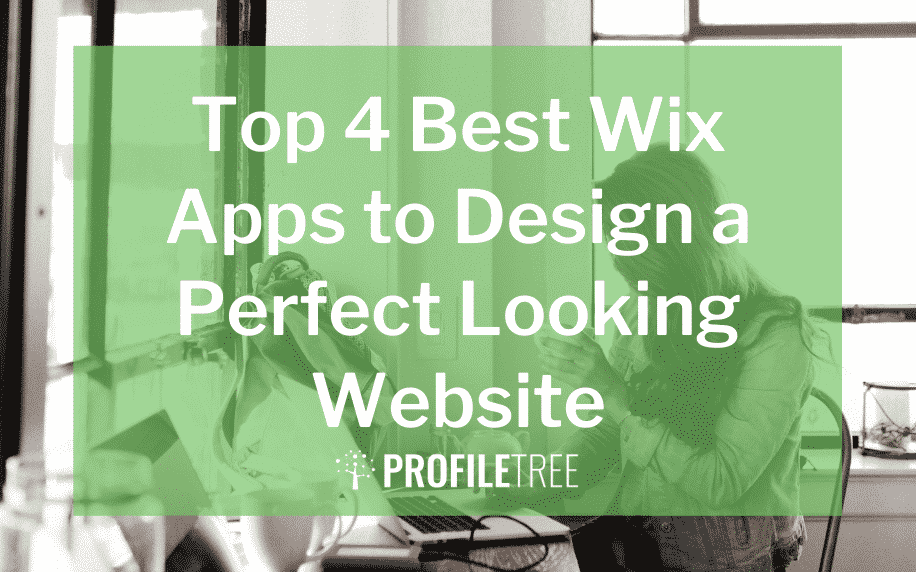 Why is Countdown Timer Good for My Site?
Reset the timer for any new visitor to your website.
The app can reset the countdown time automatically so it doesn't require multiple setups. 
Build a sense of urgency for your visitors when counting down to an event, launch, or promotion to guarantee more conversions.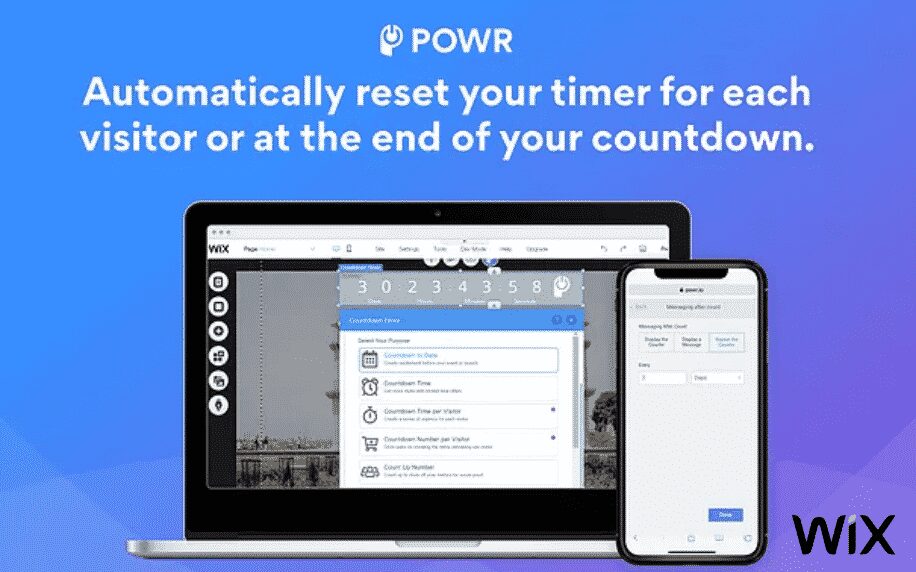 2. Instant Search by Fast Simon
When building a website for your products and services, having search filters is an integral part of the design for any eCommerce site. It helps streamline user experience by allowing them to find products, services, blogs, articles, images, or other content that they want to access. 
Instant Search by Fast Simon is a great app to allow for search to occur on your website. Not only do search tools aid with user experience and engagement but they can also help your business. Instant Search offers unique SEO insights and reports that appear in the app's Business Dashboard. This helps you gauge what your customers are searching for and what you should be focusing your efforts on. 
Why is Instant Search Good for My Site?
Equipped with professional search filters for Wix Stores. 
It has a search bar and view results that offers striking imagery.
Instantly find any eCommerce good, filter blog posts and imagery, and other useful content that you want to glean from a website. 
It offers autocomplete suggestions as soon as you enter the first character making it easier for customers to search queries.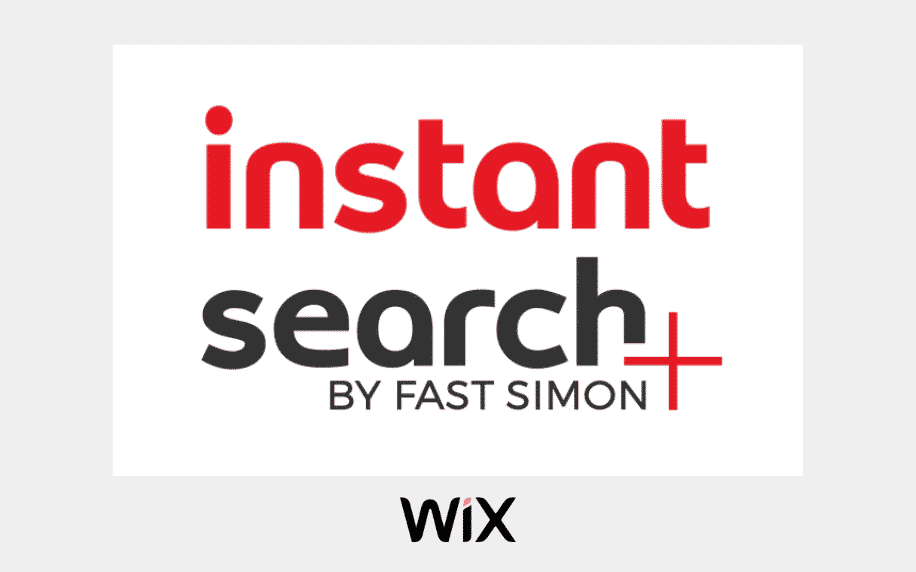 3. Map and Store Locator by POWR
One of the important parts of local SEO is having a map on your website. This helps people locate the store when querying search engines for directions or business information. The Map and Store Locator by POWR supplies this need by helping your customers find your store, event, or product with ease. 
When the app is installed on your site, it is accompanied by an intuitive location panel that lets your visitors switch between multiple locations. It also allows you to choose between several map styles, satellite maps, roadmaps, or even hybrid maps. 
They come with highly customisable design options with custom fonts, borders, backgrounds, and even map shapes – perfect for creating a strong sense of brand identity and unleashing brand activation on your site. 
With an easy store locator that automatically shows the closest store to your customer's location, it's high responsiveness is perfect for user experience as well. 
Why is Map and Store Locator Good for My Site?
You are able to customise map styles, forms, colours, and even personalised map pins to highlight your brand and build awareness of it. 
You can add a search bar to help customers find the business that is closest to them geographically.
It also includes an intuitive location panel that allows users to quickly select different locations.
There is also a function to add all the locations of your shop, event, and products that are closest to your customer.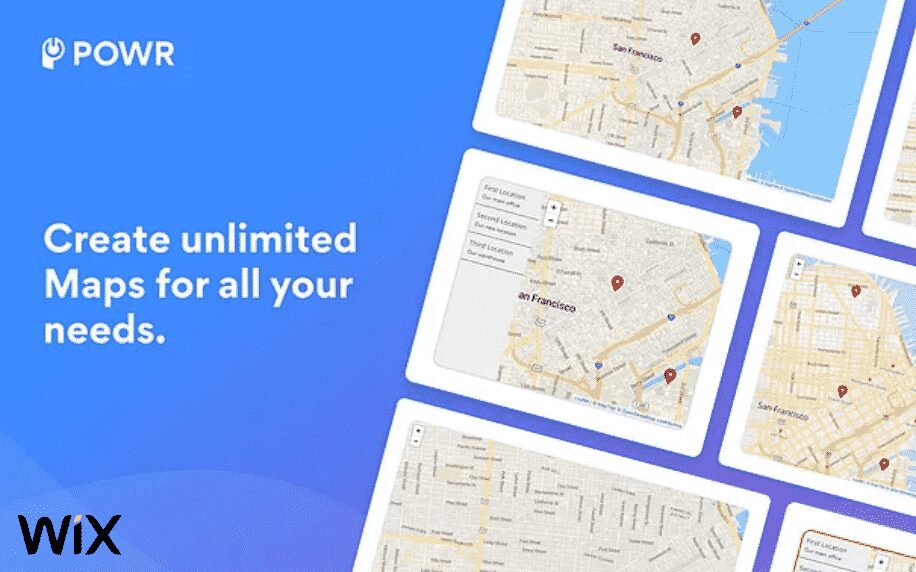 4. Impressive Site Menu by Light-Technologies
When designing a website, navigation should be at the heart of every decision you make. Impressive Site Menu is a great app that helps you create a sleek, seamless site menu. With this app, you can choose from a variety of menu styles and customise the font, color, menu buttons, icons and more to achieve the look you want. 
You can also add your social media channels to your Impressive Site Menu so your visitors can like and share your pages.
Why is Impressive Site Menu Good for My Site?
Create an attractive menu in just a few clicks.
Choose from 11 impressive menu types.
Set the position of the menu on your site.
Customise the menu the way you like – fonts, colors, menu buttons, etc.
Choose from a wide range of icons (up to 600 options).
Add different social media buttons.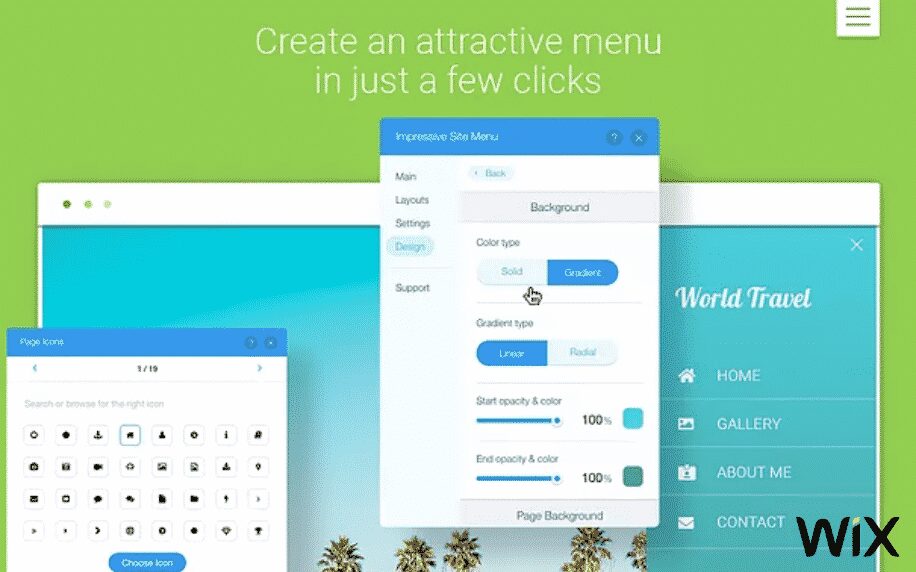 Build a Functional Site with Wix
Wix apps to design sites ensure that your website is functional and has user experience in mind. Having a site that centres around creating seamless interactive experiences will have more prospects and higher conversion rates – something every business wants. Wix apps can help you design a site that reflects your brand and is a joy to use. 
Have a website on Wix but still unsure how you want it to be designed? Get in touch with ProfileTree today and let one of our expert designers guide you through designing a site for you.