In a world that is undergoing digital transformation, it is important that your business keeps up with the digital trends. People expect more than simply brick and mortar stores now, and to be able to supply digital demands, most businesses need a website. Wix apps for eCommerce offer plenty of useful tools to ensure that selling your products and services online is fun and easy.
With an array of apps available, Wix takes the stress and guesswork out of eCommerce by helping you build a functional platform with user experience at the forefront of your site. Enhance your eCommerce experience and offerings to visitors by using Wix apps today.
Wix has plenty of apps that have been specifically designed for eCommerce. Whether you want to add payment options or need to offer your audience and customers different types of shipping, Wix has an app for you.
1. Ecwid's Online Store
A smart and intuitive addition to any Wix site is Ecwid's online store. Totally flexible, Online Store gives you the potential to sell to customers all over the world. Easy to understand, everything about the app can be accessed in a single dashboard that has centralised inventory management, a pricing system, as well as order management.
Online Store can be set up on your Wix website, on your social platforms and on Amazon marketplaces making it an extremely versatile app that gives maximum exposure. With a wide range of abilities, shockingly, it is totally free to install. A great way of managing your stock and sales when you are starting out in the world of eCommerce.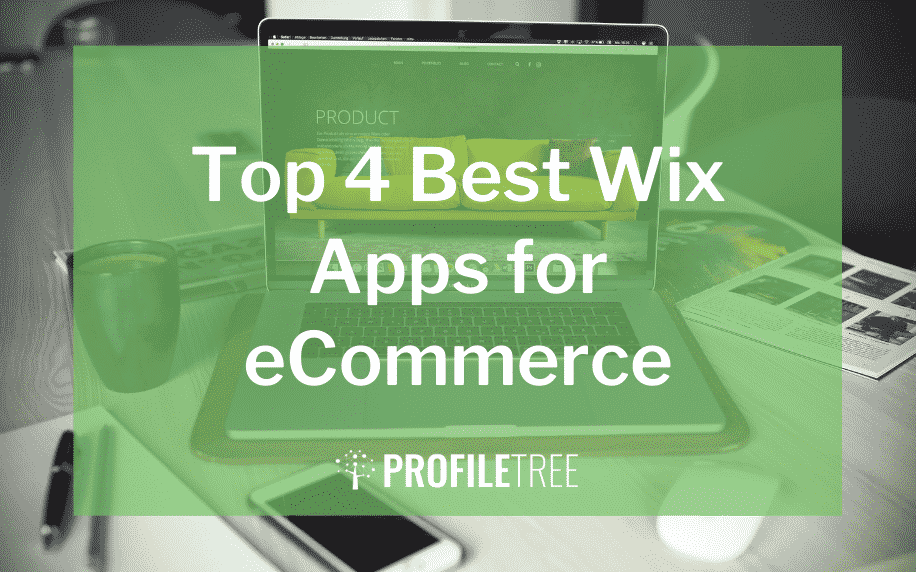 Why is Online Store Good for My Site?
Totally versatile, you can set up Online Store on your Wix site, Facebook, Amazon Marketplace, and on your Instagram.
With great software, it can be operated from an app on your mobile device as well as being built into your Wix site.
It can be synced with good orders for point-of-sale systems like Vend and Square.
You can upgrade your marketing through it with Google Shopping, Facebook ads, discounts and even wholesale pricing.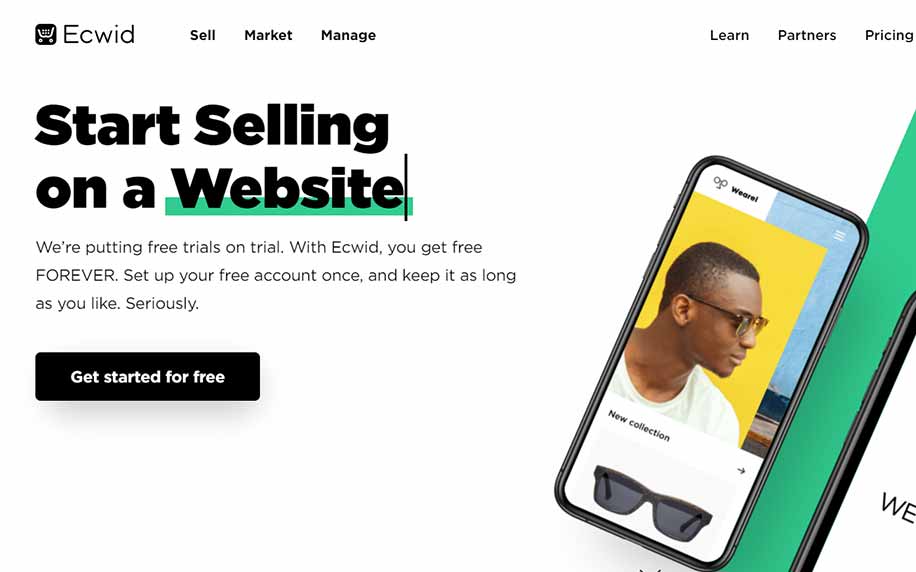 2. POWR's PayPal Button
A renowned company around the globe, PayPal has been famous in the world of eCommerce for some time. One of the easiest ways to help your customers make purchases, the PayPal Button can be custom added to your site to make checking out a seamless experience.
With a myriad of options through payment, you can accept donations, one time payments, and even subscription payments in over 25 currencies – a lot to select from meaning your geographical location almost becomes mute.
Worried about shipping if it accepts all those currencies? The PayPal Button automatically calculates the shipping and tax costs at the end of checkout for every customer. Something that is even better is that Powr doesn't charge any transaction fees to the host, meaning you can even accept offline payments.
Another win for the PayPal Button is its customisable design. Not only is it functional but it can look good too. This flexible design means that you can have a PayPal Button that perfectly works with the aesthetic of your site with custom colours, payment icons, borders, and more. Completely responsive to maximise conversion rates, the PayPal Button should be in every website's guide to eCommerce, not just Wix.
Why is PayPal Button Good for My Site?
It can accept payments in over 25 currencies.
The PayPal Button offers an easy checkout process with Stripe, PayPal, and even offline payments.
When at checkout, the PayPal Button automatically adds shipping and tax costs and built-in discount codes in checkout.
Accepts one time payments, donations and even subscription payments.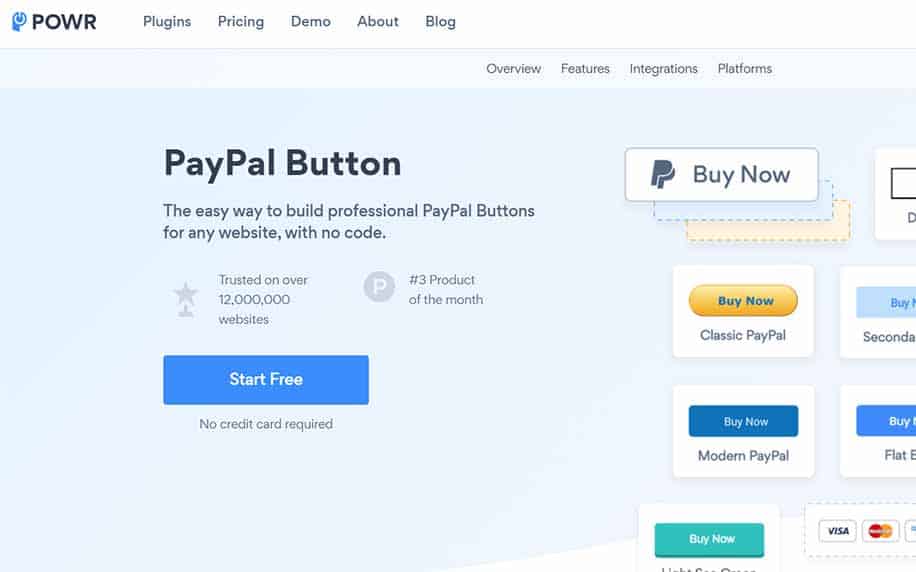 3. Modalyst's Dropshipping
For those starting out in eCommerce, navigating dropshipping can be hard. Modalyst has created a sleek and easy to use automation platform for eCommerce businesses and websites. It helps find dropship products to sell in your store and then automates the operations required to run an online store – taking the hassle out of eCommerce.
Running an online store can be exhausting and can require lots of organisation and skill. However, using Modalyst's Dropshipping removes some of those issues by keeping product prices and inventory levels synced to automatically route orders to your suppliers.
This ease of use means that you can quite happily and easily launch a dropshipping business and not worry about the investment purchasing inventory upfront as well as shipping orders.
Why is Modalyst's Dropshipping Good for My Site?
Add high-quality goods from verified US and EU suppliers.
Monitor your branding and packaging.
Automate your eCommerce activities meaning that you can add goods to your store by routing orders to your suppliers.
Exclusive access to AliExpress Dropshipping Hub.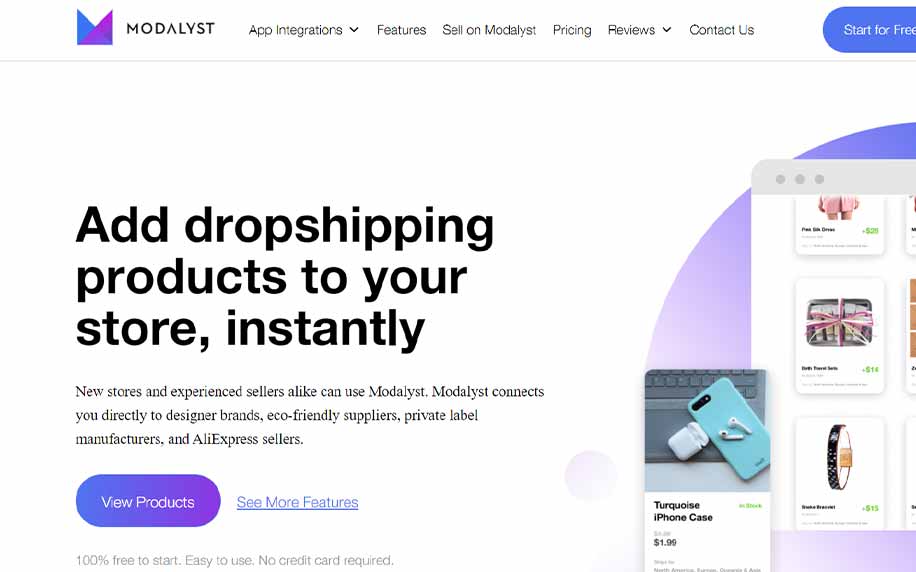 4. Shippo for Order Fulfillment
Shipping can be a complex process in eCommerce, therefore sourcing a handy app to make the experience seamless for your customer and staff is key.
Shippo helps you deliver the exceptional shipping experiences that your customers expect. Using Shippo, you can easily manage and fulfill all of your orders in one place. Shippo connects you with the best global delivery options, discounted shipping, and real-time rate comparison from USPS, UPS, DHL Express and other leading carriers. Plus you can benefit from on-demand tracking, customer notifications, seamless handling of returns, and more.
Why is Shippo Good for My Site?
Pre-negotiated, deep discounts for USPS, UPS, FedEx, DHL Express and more.
No volume requirements.
Print pre-filled labels for your orders.
Details automatically sync from your store.
Detailed tracking updates for you and your customers.
Automated returns.
Generate free return labels – only pay when customers use them.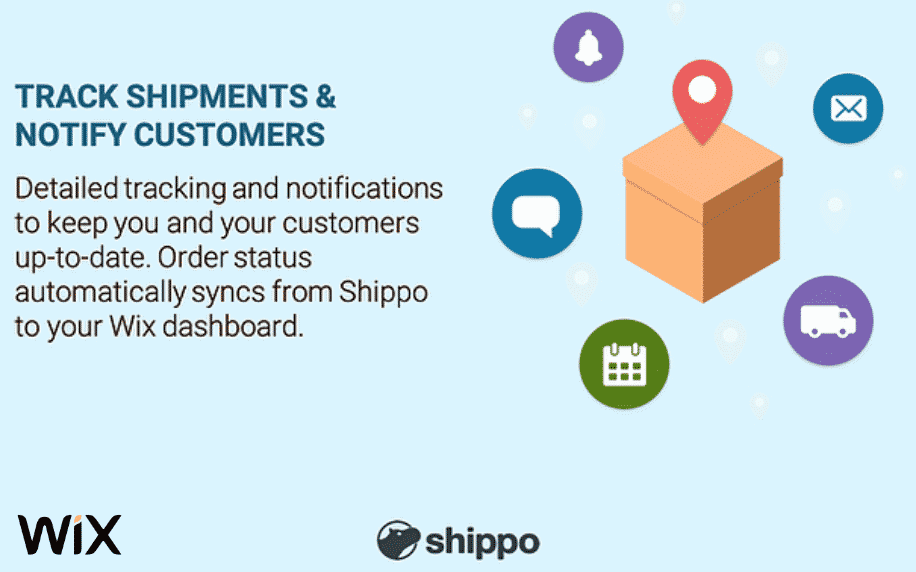 Build Your eCommerce Site with Wix
Wix has a wide range of apps that makes eCommerce available for any business or organisation. In a society that demands a digital presence, using Wix as a platform to sell your goods and services, while building brand awareness has never been easier.
Have a Wix site but need some advice on how to build it to its full potential? Contact ProfileTree to speak to one of our web developers and designers, and find out how your business can undergo digital transformation today.