WordPress is one of the most popular and simplest ways to start your business website or blog. WordPress powers 43.3% of websites on the internet; therefore, one in every four websites you visit may be powered by WordPress. Many websites, including commercial websites, e-commerce websites, blogs, straightforward brochure websites, and even membership sites, can be made with WordPress. So, it's also a flexible website platform.
Variations of WordPress
There are two variations of WordPress.
WordPress.org
WordPress.org is the free, open-source version of the WordPress software that you can install on your web server to create a unique website.
WordPress.com
WordPress.com is a commercially successful premium service that runs on WordPress.org software. Although it's easy to use, you give up much of WordPress's versatility when using a self-hosted version. When individuals refer to WordPress, they typically mean the self-hosted version. Self-hosting is the only option if you want to own your business website. The best option is usually WordPress.org, but as it is self-hosted, you must choose a hosting service on your own.
Hosting Your Business Website
If you recall from the Wix and Shopify websites, you would need to use their respective hosting platforms. As opposed to WordPress, you must also host your WordPress solution when using WordPress.org.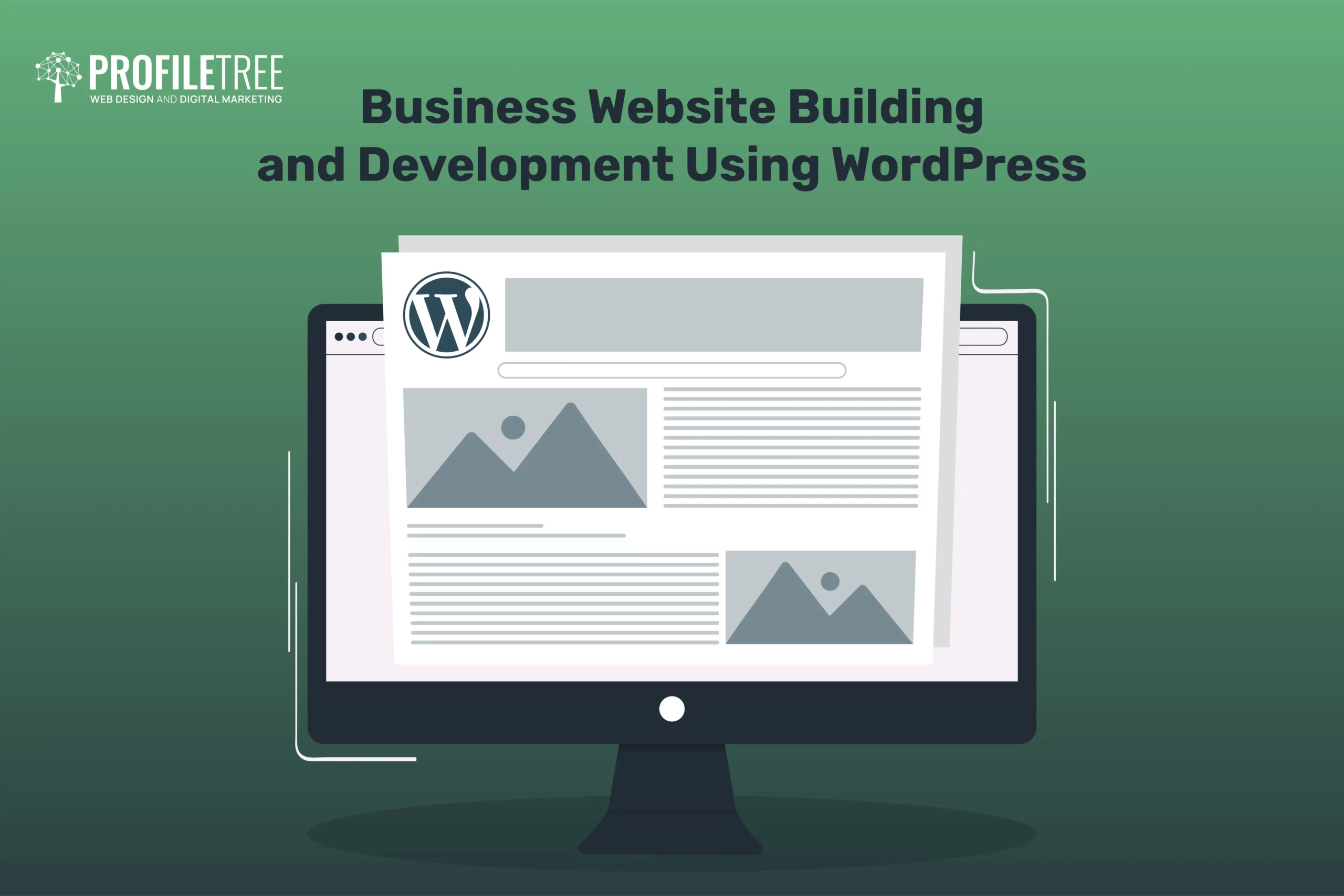 This might sound like a hassle, but many hosting companies are optimised for WordPress websites. There are even hosting companies available that are built expressly for hosting WordPress websites as well as other types of websites. Even though it may seem like more work, locating a hosting company that will meet both your and WordPress needs is straightforward.
When utilising self-hosted WordPress, you must first set up your server before installing WordPress on it. It will resemble this once WordPress is deployed on that host.
Main Dashboard
Provides you with a general overview of your WordPress website, including its health, any activity, the state of your blog, and other information.
Themes
The basic building blocks of WordPress are themes and plug-ins. Themes are a collection of files, including style sheets, JavaScript, code, graphics, and other items. Those will essentially be used to decide how your business website will look or how it will be designed generally.
They regulate how your theme looks, including the colours, fonts, button colours, and hyperlink colours described in your theme files and then used on your business website. Each WordPress website has a single theme that is made up of WordPress.
There is only room for one topic. As a result, you don't need to install many themes; pick one you like or submit your own custom theme. So that's one advantage of WordPress—you have more freedom to choose whether to utilise one of the free or premium themes included in the WordPress directory.
Most of these themes are free to use; however, some are charged. They are all suited for mobile and search engine optimisation, or you may entirely customise your theme and publish it yourself.
You can change themes, and we recommend experimenting with some themes at first. Look at how they appear on the website and mobile devices and how simple it is to alter specific elements.
Subject
Different websites will have varied layouts if you know what kind of your business website's topic is going to be, whether that's an e-commerce blog, food, or drink.
Thus, if you select e-commerce, for instance, you will discover themes geared for e-commerce websites along with functionality.
Plug-ins
So, in addition to themes, WordPress also has a large selection of plug-ins. You will add plug-ins to your business website to make it more functional.
They are extra pieces of code that you can add to your business website to add functionality or enhance your existing website. WordPress will, at its foundation, provide a blog area, a post section, and CMS management, but that is the very minimum of features. The plug-ins are useful if you wish to increase the functionality.
So, the WooCommerce plug-in is a common plug-in that many people would utilise.
Plug-ins can also be used to create your business website from scratch. There are, therefore, really well-liked plug-ins available that are utilised to create every single component of your business website. They will create a unique header, a home page, a footer, single product pages, templates, and other things of that nature. That's an excellent choice, then. You should have complete control over your business website if you want a truly personalised one.
You don't want to employ a straightforward template but lack the necessary coding expertise. Plug-ins, such as the Elementor plug-in, a website builder with drag-and-drop capabilities akin to those of Wix but slightly better optimised.
WooCommerce Plug-in
Using WooCommerce, an e-commerce plug-in, you can effectively turn your WordPress website into an e-commerce one. You can put up products, arrange shipping, and direct customer sales from your business website.
That's just one illustration of how a plug-in can increase the functionality of a website.
Learn Dash Plug-in
This enables you to offer courses and also allows users to finish courses on your business website, which are other extremely popular plug-ins. As a result, your entire website will transform into a learning platform where users may purchase courses, finish them online, and keep track of their progress, among other things.
SEO Plug-ins
Rankmath is among the additional plug-ins. Rankmath, an SEO plug-in, aims to optimise each page and post on your website for search engine optimisation. All pages and posts will be search engine optimised, in other words.
To do that, you need to ensure that every page on your business website has the appropriate amount and kind of information and relevant keywords. Your page should have a title, meta description, and more.
The plug-in itself is incredibly user-friendly and easy to use. You should go to plug-ins and click Add New when installing and activating plug-ins. If it's a free plug-in, you can locate it in the WordPress directory. You can search for plug-ins by searching for them or going into Popular Plug-ins, Recommended Plug-ins, or both.
Plug-ins Disadvantages
Even though plug-ins are excellent for enhancing functionality, they are the most common route for hackers to access your business website. Therefore, having many plug-ins there will improve the chance that hackers can access and compromise your site. Consequently, you must ensure that the plug-ins you have are those you require and that no unnecessary plug-ins exist. Remove any plug-ins that aren't necessary as soon as you can. You should choose a plug-in that has been used on several of your websites and a variety of other websites, has received positive reviews, and has received as many updates as possible, whether recently or regularly, because they tend to be safer.
Additionally, you want to ensure that plug-ins are as current as possible. Consequently, plug-ins must be updated roughly once weekly after you install them. When a new version is released, you should update as much as you can because, as mentioned earlier, obsolete plug-ins are another opportunity for hackers to obtain access because they are no longer optimised to defend against the most recent security threats.
Plug-ins are another popular method of improving a website's performance, but they also carry the risk of doing so. Consequently, plug-ins grow; they can bloat your business website and use more memory. Much storage is required to operate several plug-ins, particularly the numerous page builder plug-ins. A website can slow down if it doesn't have the appropriate amount of resources given to it, which isn't ideal for user experience or SEO. To ensure that your business website operates as smoothly as possible, you should ensure that the right amount of resources are assigned.
Blog Dashboard
You can add new blogs, blog categories, tags, featured photos, etc. Additionally, the blog's back end will expand to accommodate any additional blog features, such as adding an SEO plug-in like Rank Math. wix and Shopify function quite similar.
Write the blog's name in the title field, and then type the actual blog material—whatever that may be—in this content box. From there, you may format the content using several formatting options. You can include media and other stuff.
Media Library
This is where all of the stuff you upload to your business website, like images, videos, documents, and PDF files, will be added to the media library. Images can be added directly to a website or blog and automatically added to the media library.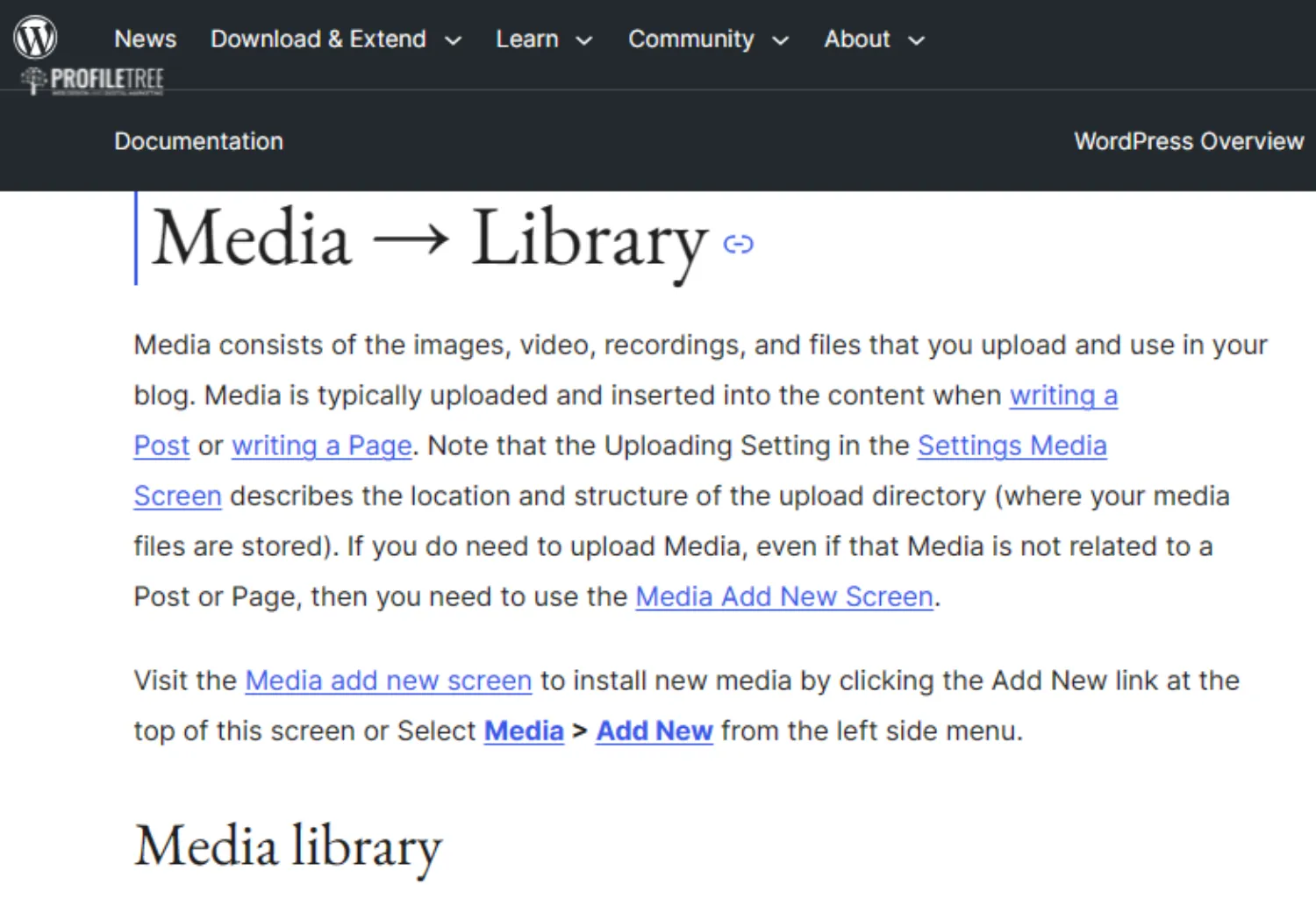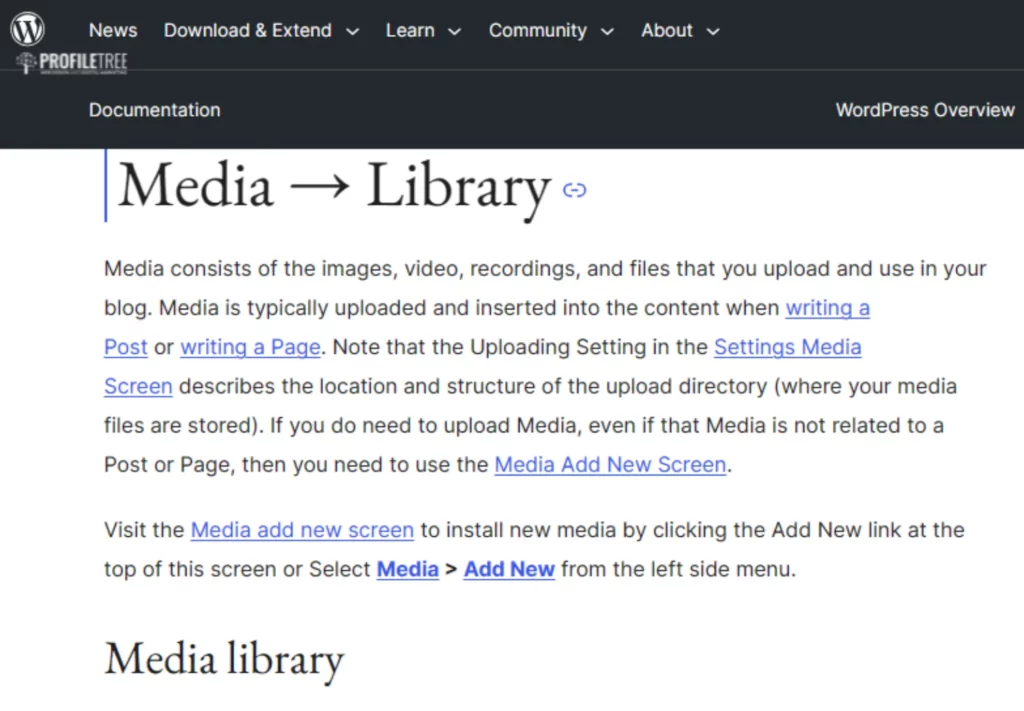 Appearance
It is essentially a list of all the users who have access to your business website, whether administrators, subscribers, store managers, or other types of users.
Although different jobs will have varying access levels, the admin will effectively have access to everything. WordPress doesn't limit the number of users who may access your site, but you should ensure that there are only a few users with admin access or even just one or two to help you keep an eye on things.
But in essence, you can add new users by entering their email and password, after which they will be allowed to access your business website's back end or any other part of it.
Cost
The WordPress program itself is free. Depending on the plug-ins you use, an additional fee may range from as little as under $10 or £10 to a considerable amount. It depends on other charges and how complicated the plug-in you're utilising is.
WordPress.org is self-hosted, so you are responsible for arranging this hosting option. They come with hosting packages that you must use, as seen with Shopify and Wix. Anywhere WordPress gives you the freedom to host your business website anywhere you like.
Hosting Companies
There are many hosting companies out there that can support WordPress websites. An important one is a hosting company by the name of Bluehost.
Bluehost
Bluehost is one of the pioneering hosting companies, and they have grown to be a household name in the WordPress hosting industry. In actuality, they are a hosting company that WordPress officially recommends. So you know they are professionals at ensuring your business website is optimised if you choose to use them for your WordPress hosting. They offer experienced help around the clock for all of their programs anytime you need it. They also provide live chat, email, and phone support. They provide some of the cheaper costs compared to the majority of hosting providers out there.
However, their domain renewal fees are higher if you want to purchase your name through them. They offer a few plans, each with various features and divided between a twelve-month and a 36-month billing cycle. But once your payment cycle is over, just as with all other billing cycles, you can choose whether to stick with that particular plan, upgrade to a higher plan, or drop to a lower one. The main distinction between these is that you get varying amounts of storage.
Ten GB of storage is enough if you are starting, perhaps in the early stages. The number of websites you receive with the hosting package is the only variation. Therefore, while you can only host one website with the basic hosting plan, you can host unlimited websites with the other plans. Therefore, this might be the best action if you plan to have multiple websites.
Overall, the benefits and cons of Bluehost include the fact that most users can afford their processing plan prices, especially if you're starting. There are no additional costs when opening an account; you also get a free domain.
Your abilities will determine how much or how in-depth support you require. Being able to speak with a live person might be what you need if you're just getting started with WordPress. When using Bluehost, they have their knowledge base with articles, step-by-step instructions, and video tutorials. So it's incredibly nice to know that technical support staff are only a click away when you need their assistance quickly.
WP Engine
Another excellent hosting plan or host that can assist you. They provide hosting that is incredibly hassle-free and extremely quick, handling pretty much any WordPress website.
You can relax knowing that WP Engine is configured to host your business website as quickly as possible, whether you have an e-commerce website, a basic brochure or a portfolio website. They provide daily backups, one-click restore points, and several security updates. To run your WordPress site, those features are already required. Most essential, though, is that because they concentrate solely on WordPress websites, they have many cutting-edge security capabilities that most other hosting companies don't provide. You know that each of their servers, plans, features, and security technologies have been customised for WordPress.
Like Bluehost, they also provide support, and it goes without saying that all of their support is composed of a team of skilled WordPress engineers who can assist you with any WordPress-related issues you may be experiencing. There are five levels for each of their hosting solutions.
These services offer limitless data transfer but vary in terms of required bandwidth, disc space, and traffic volume. There are restrictions on how many visitors your hosting account can receive for each WordPress Engine package. Therefore, you can be charged with overage pricing for additional visits if your account exceeds certain limits. Their sophisticated security features are one of the primary advantages.
WP Engine offers a specialised support staff. All customers have access to live chat help around the clock, except for the starting plan, which includes phone support. If a problem can't be fixed immediately, an internal support ticket will be created for you.
Conclusion
In general, the key factors you should consider while designing your business website are your own skill set, how much assistance you would need, and your financial situation.
While specific programmes can be used for free, hidden fees will always exist. For example, if you use WordPress, you may need to pay for plug-ins or one of the payment plans. You may also need to purchase a domain or a hosting plan. Just two WordPress-managed hosts were mentioned above.