At ProfileTree we have put together this tutorial to share how to use coupons with WIX. To get started using WIX coupons, you first need to be logged into your WIX dashboard and select the website you wish to create WIX coupons on.
Similar to the email marketing of WIX, coupons are located within the marketing tools options on WIX. This is located within the left-hand navigation of the dashboard.
When you're on the marketing tools, there are marketing home options. On here scroll and you will find an option called 'offer coupons'. This is the place to create your WIX coupons.
Coupons with WIX – Options
On WIX Coupons there is a range of coupon options. Overall there are five which are as follows;
Number Discount – The number discount is simply a discount in terms of a number. This is a fixed discount and can't change. Examples of this could be £10 or £20 off.
Percentage Discount – A percentage discount is similar to the number discount except it isn't a fixed discount. A percentage is a rate discount which means it will change depending on how much you spend. For example, if a product costs £50 and has 25% of it would cost only £37.50 whereas if there was a fixed rate discount of £10 off it would cost £40. The more you spend the more you will save.
Free Shipping – A free shipping coupon is quite self-explanatory. It just allows the user to receive delivery of their product for free. This can be set up for different regions. For example, an online store may offer free shipping to the UK except for Northern Ireland. This would be due to shipping costs. Shipping to Northern Ireland compared to other regions of the UK will need to either travel by air or seas as it is not part of the UK mainland.
Sale Price Discount – A Sale Price discount is a discount that can be applied to a full collection of products or to the full store.
Buy X get Y Free – This discount is a discount you would see a lot. This discount entices people to buy more than what they were originally going to buy to be better off. The only exception being, a buy one gets one free discount. Other examples could be, buy two of a certain product and get a third free.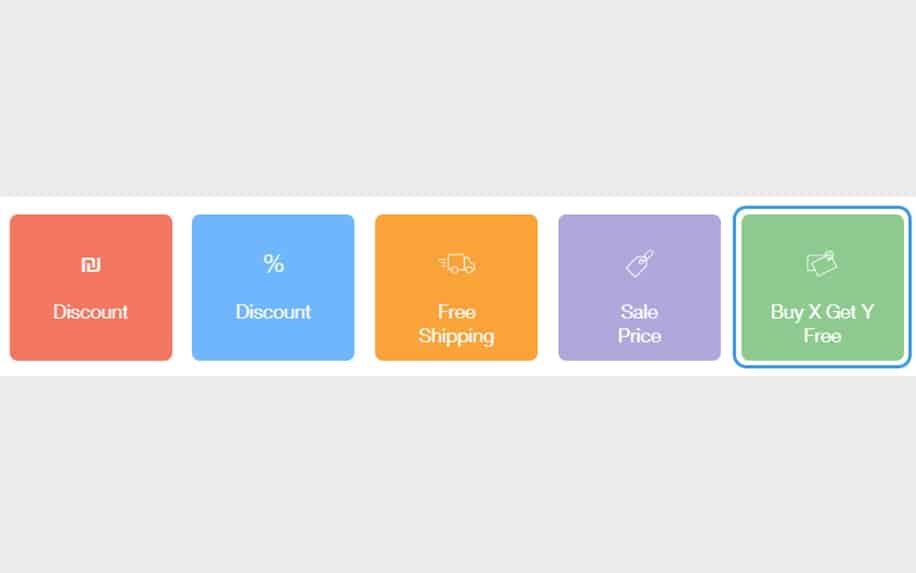 Creating a Coupon in WIX
To create a coupon of WIX, you need to choose one out of the five options from above.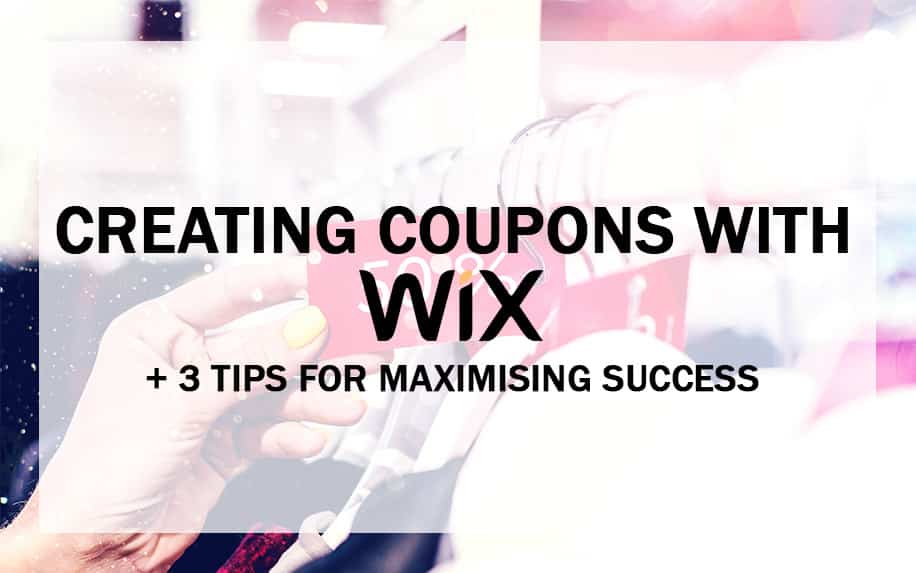 Options will then appear underneath the coupon. Here is where the coupon is created. Details you will need to include for a number and percentage discount would be a coupon code, a coupon name and the amount of discount to be applied.
The code will be entered by a user at the checkout. This is where the discount will be applied. You can also add specific options to the coupon such as a limit per order, does it apply to everything or just one product. You also need to set the date for the code.
To create other coupons such as the free shipping, sale price and a buy X get Y free coupons, select that specific coupon and edit all the details such as the offer, what products it applies to and its name.
3 Tips for Using WIX Coupons
Now that you know how to create a coupon in WIX, the next step is understanding how to make the most of them. There are a number of strategies out there to drive sales using WIX coupons.
Of course, this is your ultimate goal if you're reading this.
Here are three concrete strategies you can begin using today to drive traffic, gain email signups and skyrocket your sales.
1. Using WIX Coupons as a Lead Magnet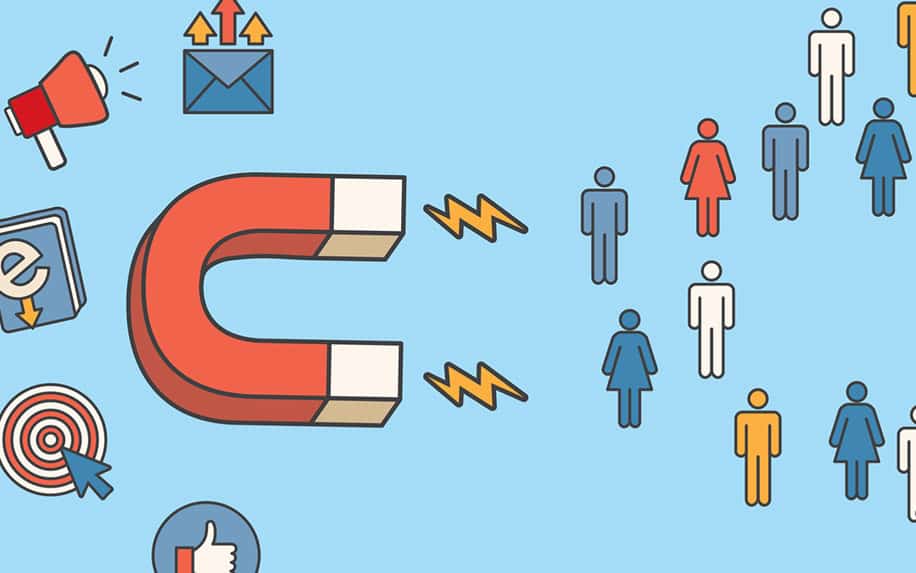 The reality is that most people who visit your site won't make a purchase, and certainly not on the first session. One strategy to combat this is to try and attract repeat traffic. The key to this is building an online audience.
Lead magnets are essential here.
A lead magnet is anything that you offer to your site visitors in order to gain an email signup or social follow. For example, many brands give away premium content, like ebooks or webinars.
For most ecommerce brands, the best solution is generally to use coupons. This might be a percentage of the user's first order, or free shipping. In either case, you can use the above steps to create a lead magnet coupon.
You can then use a drip fed email campaign to continue marketing to your new audience.
2. Cart Abandonment Emails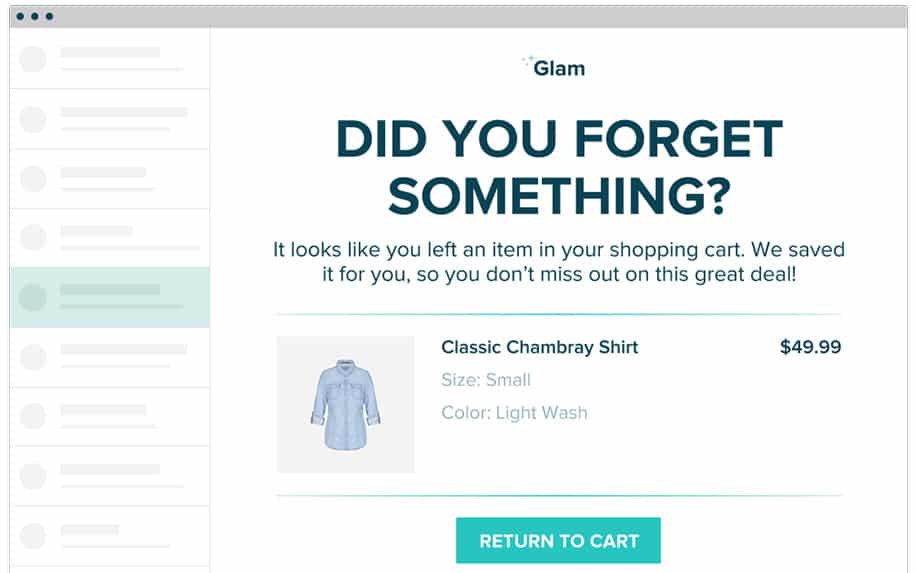 Another challenge for ecommerce stores is users who begin a purchase, but don't complete it. This can happen for a number of reasons. For example, the user might get distracted by someone coming to the door.
More often, your checkout process might be under-optimised for CRO.
Essentially, cart abandonment emails are automated messages which are sent out when a user leaves your site without completing their purchase. In a basic example, they might get a reminder that they can return to your site to complete the purchase.
However, WIX coupons add an extra string to your bow, by allowing you to push leads with cold feet over the edge. In other words, you can offer a percentage discount to users, in order to entice them into finishing their purchase.
This can make a significant impact on your overall sales figures.
3. Referral Marketing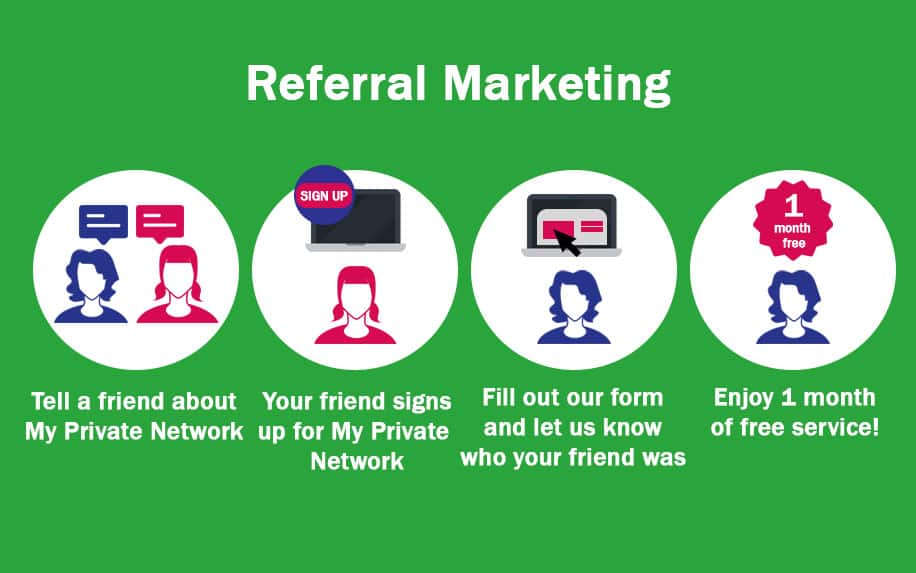 The basic value of adding coupons to your WIX site is creating incentives to make your users perform whatever action you'd like them to do. Referral marketing is all about getting your existing customers to find you more leads.
In other words, you can reward customers who refer a friend with a coupon. You can also offer a discount to the friend, to maximise the chances of them actually making a purchase.
To supercharge your referral marketing, you can also use a leader board system. In essence, this is where you reward the customers who refer the most new leads to your site. This element of competition is an excellent lead generation strategy.
Creating Coupons in WIX: How to Maximise ROI
Creating a coupon in WIX is simple. Like all WIX admin tasks, basically anyone who can use a computer can do it. Following the steps above, you can have your choice of five types of coupon in a matter of minutes.
Of course, the real challenge is achieving ROI from your coupons.
The key to this is understanding the main challenges that ecommerce stores face. Specifically, using WIX coupons can help you to gain new leads, and increase your conversion rates. Some of the most popular strategies for achieving this are using lead magnets, cart abandonment emails, and referral marketing.