You have a Wix website but you want to make it stand out from the rest. Wix offers an array of apps that allow you to make content on your site pop. With
38% of website users
reportedly refraining from engaging with the content and layout if it is unattractive, it is important to find ways to make your Wix content stand out. Investing time and resources into your Wix content will help engage your audience, promote your brand, and ensure that your site provides conversions. We have selected four of our favourite apps from the Wix App Market that help you create outstanding content. Wix has developed a variety of apps that make displaying and showcasing your content easy. Whether you want to add imagery and video or even audio, Wix content apps have an array to help you. These are some of our favourites.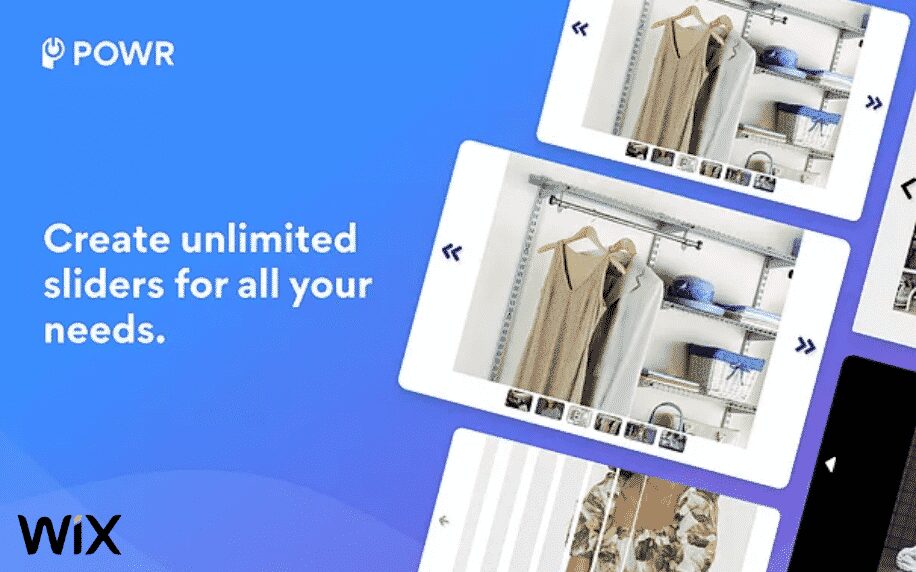 1. Video and Image Slider Gallery by POWR
One of the best media tools available for Wix, the
Video and Image Slider Gallery
by POWR is a fantastic way to promote your products or services or even highlight some of the offers and discounts you might be applying to your site. For those who wish to highlight the content they have painstakingly made, this is for you. The Video and Image Slider works by uploading any type of content, be it video or audio, and adding it to a sliding gallery. From here, you can set it up to autoplay which will allow your audience to enjoy the photos and videos you have created in a carousel. Using this type of carousel is a great way to draw attention to a product or service that you are trying to sell. Not only does this make a great addition to your website design but it also creates trust in your brand as your audience can see what you are offering immediately. Not only do carousels look great on sites, but they can also be highly customised – a perfect way to make your Wix content pop. When creating your carousel you can choose the layout, colour, transition style, and speed. Another great feature of the Video and Image Slider is the ability to add a call to action button on videos and images to help with your conversion rates.
Why is Video and Image Slider Good for My Site?
Video and Image Slider comes with several templates to choose from.
It lets you upload imagery or link videos from YouTube or your Vimeo account onto a slider.
It is highly responsive and lets you develop banners with the call to action buttons on them.
It increases interaction with your site using a variety of carousel layout options.
2. Easy Magazine by Filtr8
Everyone enjoys flicking through a magazine and now you can enjoy this sensation virtually with Filtr8. Easy Magazine is a great way of showcasing the content you have produced in an engaging and attractive manner. There are even subscription options to encourage your audience to return for more relevant content. Easy Magazine lets your users discover more about your brand and business, and highlights news, updates, and upcoming events that they may be interested in. You are able to share stories, repurpose blog posts, and display high-quality imagery and photography. This Wix app can also reduce bounce rates with people staying on your site longer making them more likely to convert.
Why is Easy Magazine Good for My Site?
Easy Magazine can improve customer retention using its subscription options.
With built-in marketing tools, you can improve your search rank and traffic with their beautiful magazines.
With beautiful design, it provides an aesthetic enhancement to your website.
It brings traffic in with relevant content to your brand or product.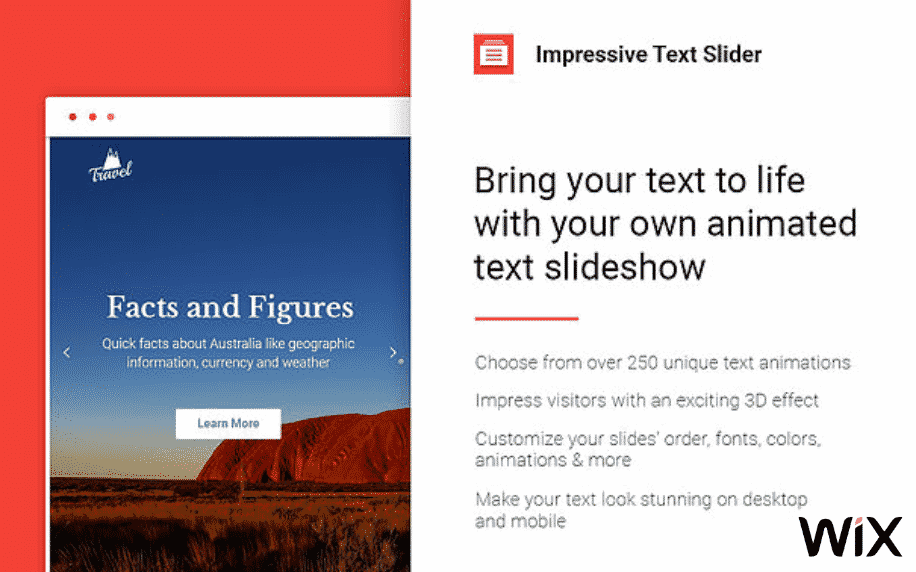 3. Impressive Text Slider by Light-Technologies
Ensure your creative website copy doesn't go a miss with the
Impressive Text Slider
app. Designed by Light-Technologies to bring your text to life, you can transform your static copy into an animated text slideshow. With several effects, animations and styles to choose from, you can completely customise your slide to make your copy stand out. To grab your audience's attention and give your site an instant enhancement, the app is easy-to-use and suitable for any digital skill level. All you need to do is add your text.
Why is Impressive Text Slider Good for My Site?
Choose from over 250 unique text animations.
Customise your slides' order, fonts, colours, animations and more.
Impress visitors with exciting 3D effects.
Make your text look stunning on desktop and mobile.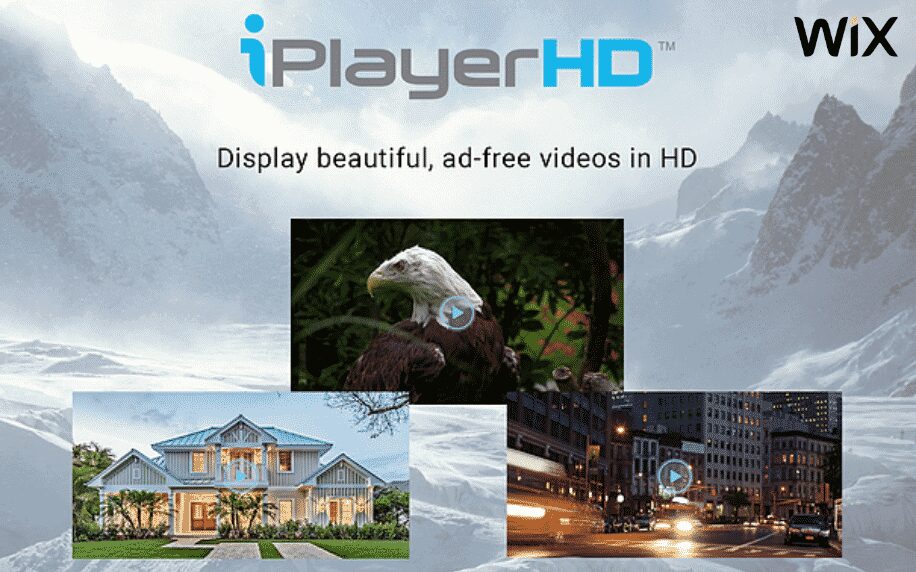 4. iPlayerHD Video Hosting
Watching ads can be tedious and frustrating and now, with iPlayerHD Video Hosting, that annoyance can be taken away for your website. You can showcase customised videos without any adverts at the click of a button. Using iPlayerHD, you are able to upload and manage all your videos in a singular place. This means that you can reduce your bounce rate while your target audience and other visitors to your website engage with your video content. iPlayerHD offers a host of other benefits as well, including the ability to add custom players with haste and ease. It also has a myriad of different features that allow you to to share content on social media, sign up users to email campaigns, subtitles, and it doesn't have a limit on the length of your videos.
Why is iPlayerHD Good for My Site?
iPlayerHD offers superb video quality with a custom player for all your business needs on Wix.
You can have videos on your website that aren't subject to adverts.
It has lots of features that include social media sharing, video loops, playlists, analytics, and more.
Apps to Make Your Wix Content Pop
Wix apps have been created to make using Wix an easy and pleasurable experience for both you and your users. Using these four content apps can help you create and curate content that will build brand awareness, drive traffic, and create conversions for your site. If you want to know more about
building a Wix website
or what other features you can add to your site,
get in touch with ProfileTree
today to learn more about web services and development.