Are you interested in a social media job? This guide will take you around the high-demand jobs, responsibilities, skills you need to hone, and where you can find these jobs! Read on.
There has been a rise in the interest of businesses in using social media channels such as Instagram, Facebook, and Twitter in their marketing strategies as social media continues to permeate every area of our daily lives. If you're looking for a conventional job path, the social media industry isn't it.
While this industry is relatively new, it started to boom a few years ago, and this year will be no exception; it's showing no sign of slowing down. It is seeing more and more people seeking to land a job in this promising sector from different backgrounds to bring luck by turning it into a new career.
When working in a social media job, you must build a solid understanding of Facebook, Twitter, LinkedIn, Instagram, and other major social networks.
"Okay, I use all of them a lot— does this make me a good candidate for a social media job?"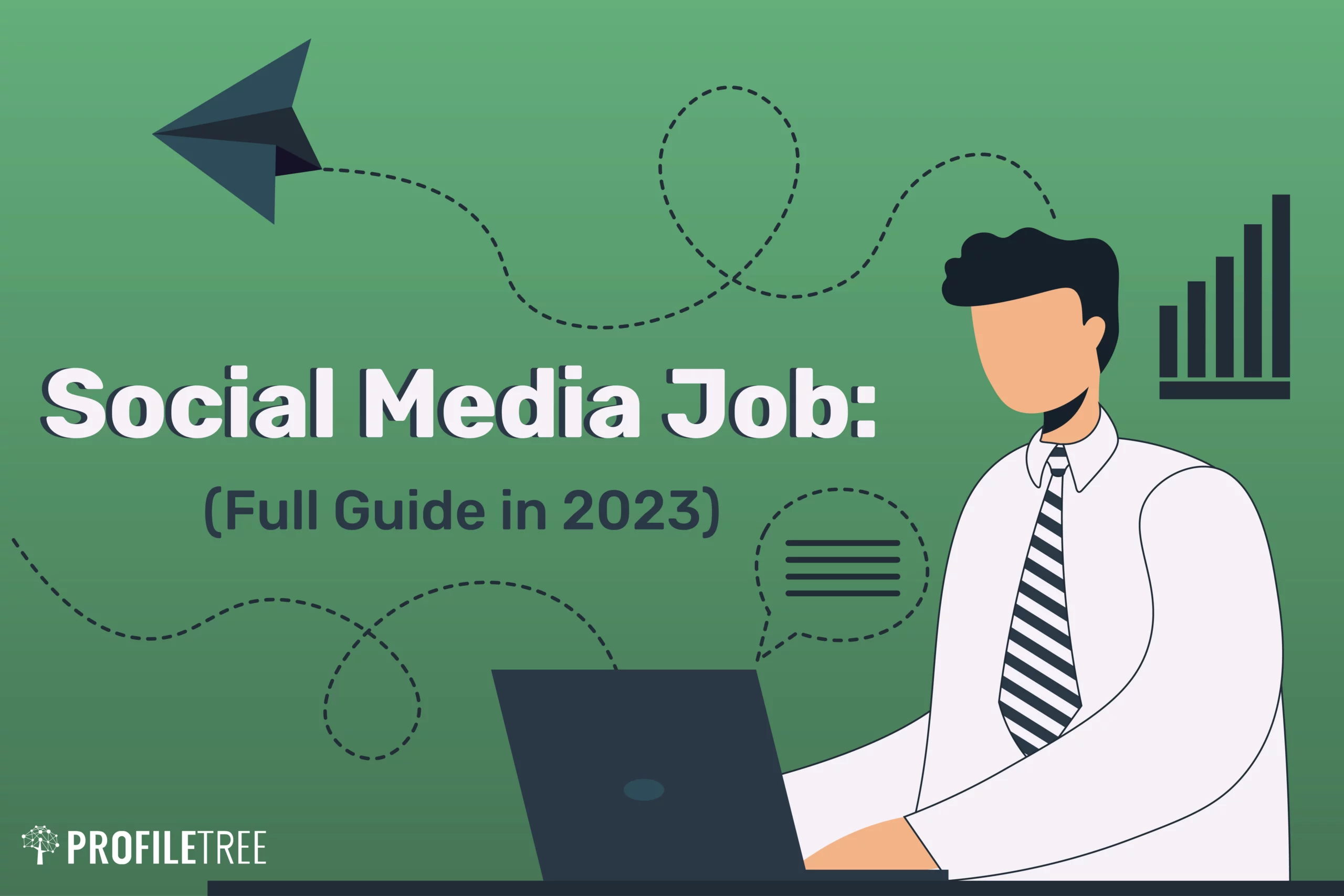 Of course not! It requires more than just posting and pressing likes and shares. You will be a creator of content which people like.
So, where can you get started?
The very first step is the most important of all. After that, you'll be ready to take your place among the strategic and creative minds of the social media industry.
How to find a role that fits your interests and skill set?
That's what we're here for!
If you are considering a future in social media, here is a comprehensive list of potential careers you might look into.
What is the Current State of the Social Media Marketplace?
Over the past few years, social networks quickly rose to prominence and established themselves as the preferred communication medium for anything from sharing views to exploring a new topic and product discovery. It reflects the power of people's opinions because the market turns out to be purely customer-centric.
Employers are reevaluating how they organise their social media teams to better compete in today's market. The majority of businesses (88%) want to expand their social media teams within the next two years. 62% also plan to increase the size of their social media teams by 2-6 members during that time.
This reflects how the market is growing, creating more opportunities for everyone willing to start a new career.
This quick shift in staff is perhaps also attributable to the team-based nature of work in the social media industry. Customer service, e-commerce, HR, and even product development are just some of the many corporate operations that benefit from the adoption of any channel.
To that end, it takes a multifaceted group of consultants, managers, strategists, specialists, creators, and moderators to meet both internal and external expectations successfully.
Working on social media today opens up a vast sea of possibilities, quite to the point where competition among prospective employees is high in the labour market. When asked about the most difficult part of assembling a strong social team, 52% of marketers cited acquiring experienced and skilled individuals.
So, what does this talent look like?
That leads us to the next…
What Skills Should You Have to Start a Social Media Job?
The journey to find a social media job varies. Some people enter the workforce via internships or customer service positions. Others might be comfortable with another way, which includes going as far as investing in a master's degree in social media.
These many employment options are beneficial since they broaden the pool of jobs available to people interested in marketing. However, you are not limited to one way. Various options are available to you, and you should pick the one that works best for you.
However, it's important to develop a clearer perspective from the start, even if that makes your entry into the field more confusing. When you have different routes, it means you don't have to adhere to only a linear career path. Everyone may make use of this and build upon it to develop stronger foundational abilities in social media.
What exactly are the talents necessary to be successful in social media?
Understand the Nature of Each Platform
The social world is always evolving. Many technical techniques can be changed from one month to another. Your capacity to stay abreast of trends and updates in the social media sector is crucial to your professional success.
Knowing your stuff and empowering yourself with domain and customer knowledge matters most in this journey.
Therefore, the foundation of any successful social media career is research. That's why lots of businesses are looking to collaborate with creative people who can communicate effectively on social media without resorting to industry jargon.
People want to see you speak like they are speaking, even if you're an expert. Maintaining a regular reading list of social and business magazines is a great way to achieve this objective. But first, you must uncover what motivates customers to use this specific channel and read this content.
In order to understand what motivates people to interact with your content, you'll need to devote a lot of time to your top-tier networks. Set quality time to find out common marks between viral content.
While most workplaces frown upon excessive social media use, this is not the case for those seeking a lucrative career in the field. It's critical to build your expertise from exposure to many types of content and analyse what is best for today's business.
Copywriting Skills
Businesses can now express themselves more freely and creatively through social media. For example, it isn't easy to imagine Zara writing in this way, not because it's weird! Just it's not their voice and brand character.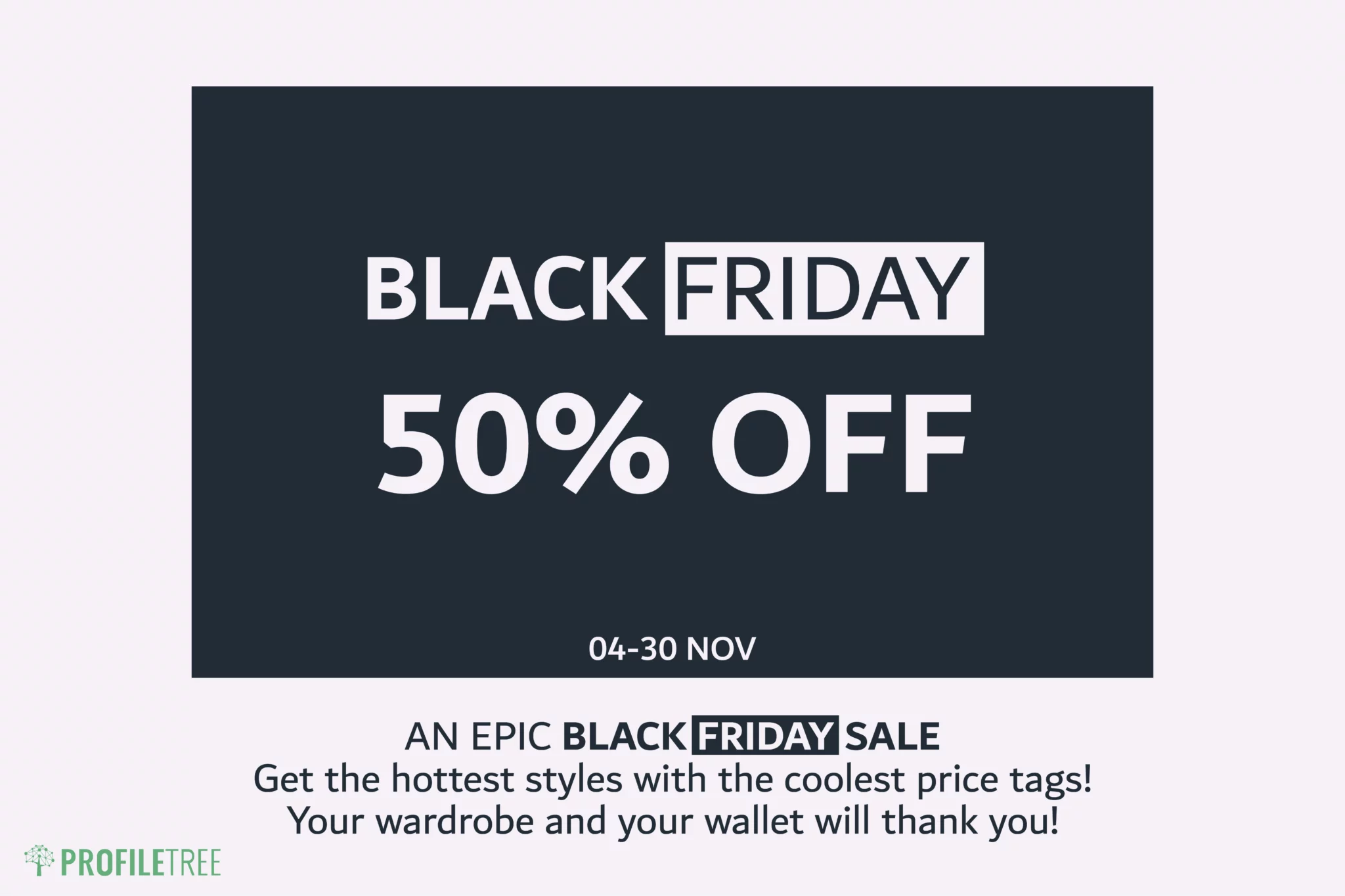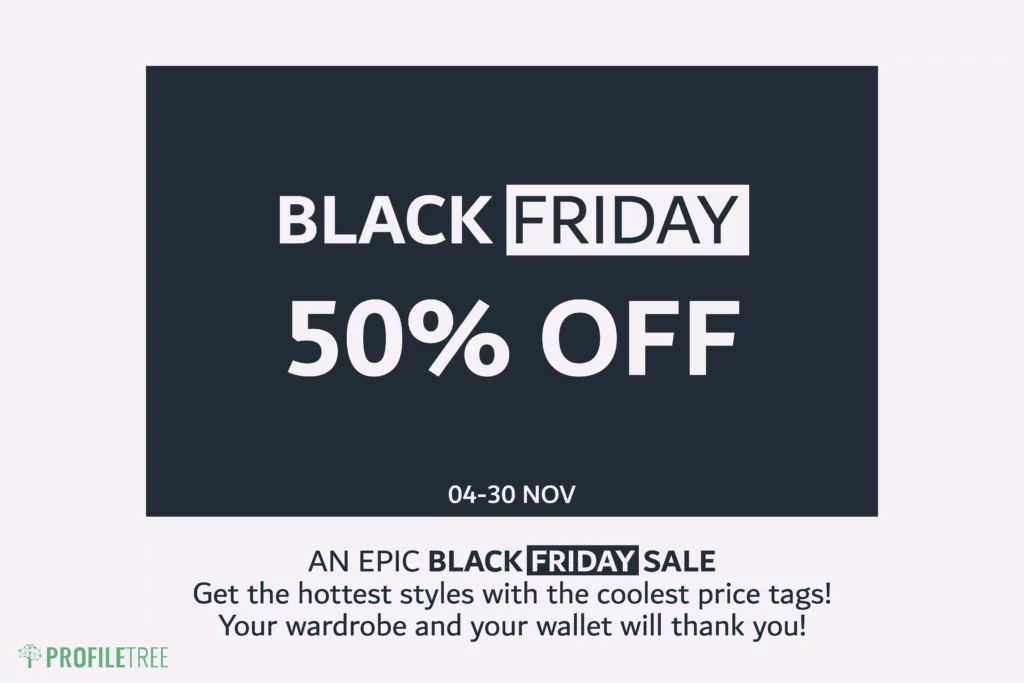 Writing social media copy is a form of making a mess inside your users' minds. When you work in social media, it's up to you to figure out how to represent your brand character in a social environment where people have strong feelings about who you are.
People tend to treat brands as humans with human traits. Apple is smart. Coca-Cola is cheerful. Nike is powerful, and so.
You don't need to wait for the unit. You receive a job offer from the first employer to undertake a social role. Build your skills on your way.
You can practice writing creatively to display a valuable message for different brands.
Check out social media channels for companies you like, such as Ford or any other and make an announcement, then compare it with other brands like Apple or Microsoft.
Writing compelling copy that translates brand visuals into emotional connections with readers requires a deep understanding of these intricacies.
Data Analysis
Sprout Social found that 51% of businesses use social data analytics every day, and 29% do so every week.
It stresses the need to know how to use data as a social media expert.
Most major companies now base their decisions on social analytics. Having the data in your hand makes you proactive in finding the right direction.
Indeed, your data is your power because it impacts everything from customer experience to product development and marketing revenue.
Being a social media expert means having communication skills that enable you to convey your message to anyone. That means you must have good communication skills to provide a decent internal presentation about your findings.
The ability to reveal the storyline hidden in every piece of data can help you achieve your career goals.
Creative Direction
It seems overrated, but it's not!
Social media is all about creativity. Recall some of your most beloved social media advertising strategies. Probably it disappeared behind some posts in a corner. What was your first impression when you watched it?
Creative, right?
Inspirational, well-defined creative direction is a hallmark of social media initiatives that succeed where others fail.
That goes much beyond just getting excellent content and pictures. Creative direction may be applied to:
Methods tailored to individual networks
Tone of voice
Campaign pacing
Content and formats of publications
Focusing on a consistent flow of ideas and keeping up with a wide range of sources will help you keep your resource in peak condition because you have a space to search for more ideas. Prepare yourself for the unexpected by practising brainstorming exercises that are a normal step during any social media job interview process.
Customer Service
The majority of managers (80%) think that social media will overtake phone calls and emails as the primary means of communicating with customers.
Through comments and direct messages, customers communicate with brands about anything and everything. Those interested in a social media job will need to channel their inner service agents to answer followers' questions and concerns.
Although a prompt and pleasant reply to direct messages, mentions, and comments is essential, that's not all there is to it.
It is also important that you understand how to create an escalation and crisis management strategy that is tailored to your organisation and communicated to your team.
Given the varied nature of customer care in social media, you need to analyse the problem behind this frustrated customer.
What Are Social Media Jobs?
We've come a long way from how to start a social media post and other "social media position" stereotypes. These days, "social media" is often left out of job descriptions entirely. Due to the niche nature of these positions, salary ranges could be quite broad depending on factors such as company size, years of experience, and geographic location. According to many hiring websites, social media managers can earn an average of $53,000.
However, you need to be open to expecting lower than that.
When I first started working as a copywriter, there was a considerably narrower range of responsibilities associated with social media management.
Many things have changed, and you can specialise in many areas. So my advice to those just starting in their social media jobs is to find what they like most and find ways to keep accumulating information until they round out that skill set.
If you can find out what you enjoy, you have come a long way because the next step is using your interest to create business success. The result is everyone will be happy.
Choosing a career that makes you eager to get to work in the morning requires an honest assessment of your skills and interests.
Here are some social media jobs titles to check out right now!
Social Media Manager
In the ever-evolving field of social media jobs, "social media manager" is currently the most prevalent title.
In many companies, it's a catch-all term for anyone who works with social media. That may make more sense if you work for a small company with only one person in charge of all social media activities, but if you work for a large or midsize organisation, it's a bit unclear.
What does that mean?
If you want to put a definition for the social media job description, here is it. Social media managers are strategists more than anything else. Their job is to develop and implement the company's social media strategy. So, they tend to be data-driven in nature.
Their goals are likely to increase brand awareness, cultivate leads and sales, grow followers, and drive traffic to the organisation's domain.
Also, they are responsible for representing their company. So, they must translate the brand image on social media and develop ad campaigns.
Small companies also run more day-to-day tasks like copywriting, answering questions from followers, writing different social copies, and relying on comments on other social channels.
This role is often flexible, and anyone willing to apply for this role should expect to be in charge of many things compiled. In other words, it requires wearing many hats.
Glassdoor reports that the typical annual income for a social media manager is between $48,000 and $53,000.
Social Media Specialist
In theory, this role is more junior and more specialised than other social media jobs.
In practice, however, your everyday duties likely overlap again. That's why it's more important to read the job deception and choose what fits you more. For example, in large organisations with more developed teams, social media specialists are more concerned with daily operations than social media strategists.
Thus, you can also expect to assist with social strategy and audits.
What does that mean?
Social media specialists are concerned with the implementation; they draft replies to comments and messages, write social copies, and stay on top of key trends in social media.
So, they practise social listening and suggest topics to execute in marketing initiatives. Likely, they'll network with famous and the best influencers within the company's industry to spread their brand message and build valuable connections.
Not just that, they also analyse and track social media KPIs and check on ROI. Your job will include publishing and promoting content on social channels, usually by scheduling posts in advance with the help of paid and free social media tools and a content calendar.
The average social media specialist's salary ranges from $48,299 to $60,000, according to BrainStation.
Social Media Strategist
Social media strategists probably have a social strategy as an important part of their job; they need to make it their number one priority. In big-sized companies, this might be a slightly more junior role. You will support the social media manager in executing and planning social media strategy.
What does that mean?
In a broad sense, social media strategists plan a business strategy around advertising, marketing, and making extra efforts to find leads via social media.
They are most likely to perform audits and discover the strengths and weaknesses of their organisation's social media strategy. They then use that information to make necessary improvements on future posts and campaigns.
They may be responsible for contests, promoting events, or new products on their companies' social channels.
Also, they look at content performance to measure and report social ROI to the higher-ups in the market.
This job includes junior and senior levels; the average salary for the first is $50,473. However, the second can reach $63,325, according to Salarycom.
Community Manager
A community manager is another job you can check. Often, it's confused with a social media manager. Furthermore, their responsibilities do overlap. At many smaller businesses, a social media manager's responsibilities also include overseeing the online community.
However, suppose you work for a company large enough to have both roles with multiple missions. In that case, community managers become more focused on maintaining and growing the brand's online community of followers. So, it's not its primary job to directly push for sales and leads via social media.
What does that mean?
It means that community managers foster, create, and improve communities built around the company.
If you choose to be a community manager, your day-to-day tasks will include moderating and facilitating conversations on social spaces around the brand's products or services.
They typically engage with different community members through comments and direct messages in line with the company's voice and values.
You'll need to keep tabs on the most up-to-date social media trends, generate reports that recommend innovative strategies for social marketing, and listen in on online communities as you go.
The average annual community manager salary starts at $51,391, according to Glassdoor.
Brand Manager
Brand managers may or may not intervene in their company's social media strategy. However, social media is directly linked to their role.
As their name suggests, they manage perceptions of a brand online or offline. It's a more senior position related to management that works with advertisers, marketers, product developers, and researchers to make sure all new campaigns and new products are consistent with their brand's image, voice, and values.
Large organisations might divide roles into an online brand manager and a more traditional brand manager role, where the first handles just the digital presence of the brand, and the latter is more focused on how the brand is perceived in the real world.
What does that mean?
That's why brand managers oversee every step of a customer's experience with the brand. They are concerned with product quality, so many consultations will happen with product developers and researchers on the packaging, design, and copy accosted with a new line to ensure those products are on-brand.
Next, they supervise establishing ad campaigns around the products to ensure that messaging and imagery fit perfectly with the brand's style and tone.
All of these are related to traditional quality management. So, it's not the whole story; brand managers definitely check in with the social team to be sure that all copy and social media ads feel consistent with the company's overall voice.
They use social media monitoring tools such as social listening and other software to monitor the conversations around the brand name. Consequently, brand managers are only found at large corporations with established names and are committed to maintaining a solid image preserved in consumers' minds.
Annual brand manager salary can start at $91,092, according to Salarycom.
Brand Ambassador
Now we get into little common positions, which are somehow social media adjacent. By that, we mean these roles rely on social media, but their duties involve and expand beyond the borders of Twitter and Facebook too.
Brand ambassador, like social media manager, is a general term for anyone who advocates for a company, from celebrity influencers to other employees who repost company content on social media.
But here we're talking more about brand ambassadors as a natural paid position that revolves around marketing a brand.
What does that mean?
Brand ambassadors add a personal face to a brand. They represent the brand in person at social events and online communities via their personal social media accounts. They often have large followers on their profiles and are influencers in their communities. So, they use their influencing power to increase brand awareness through word-of-mouth product promotions and marketing.
For example, if you work for a fashion brand, you might have coupons to share with you on your social media community or spread the word about the new collection to your family and friends. You even may hand out a catalogue at a fashion show with special offers.
According to Indeed, the annual brand ambassador salary varies between $32,151, or you can be paid per hour $20.
Social media jobs provide excellent opportunities for professional growth, advancement, and exposure to cutting-edge trends in a rapidly evolving industry. With the proper preparation and research, you can find the perfect job. We hope this article has shed light on the duties, abilities, and resources you'll need to look for a social media job! It's the ideal time to go out and start looking; don't miss out on this fantastic chance to position yourself professionally in the market.