Influencers are the leading marketing statistics on social media. This is indeed a growing strategy to discover your identity and make you a brand for boosting engagement. Becoming a social media influencer requires a lot of hard work and effort, and it is not easy to get fame and recognition overnight; it takes a lot of responsibility to handle such status. In this article, we will review what it takes to become an influencer on social media.
If you are curious to know how to become a social media influencer, you can have a prosperous career if you want to be an influencer and fully understand what this position entails.
In this article, we'll examine what it takes to succeed as an influencer and what steps you should take to get there.
What is a Social Media Influencer?
An individual with authority, credibility and an extensive following on one or more social media platforms is considered a social media influencer. Due to their knowledge, authenticity, and involvement in a certain niche or business, they have the power to affect the opinions, actions, and purchasing decisions they make of their audience. Influencers work with brands to promote products and services by creating and sharing content that appeals to their audience.
Organizations from all over the world used to ask celebrities to endorse their products before influencers swept the world by storm. Today, the expansion of social media has led to varied types of influencers.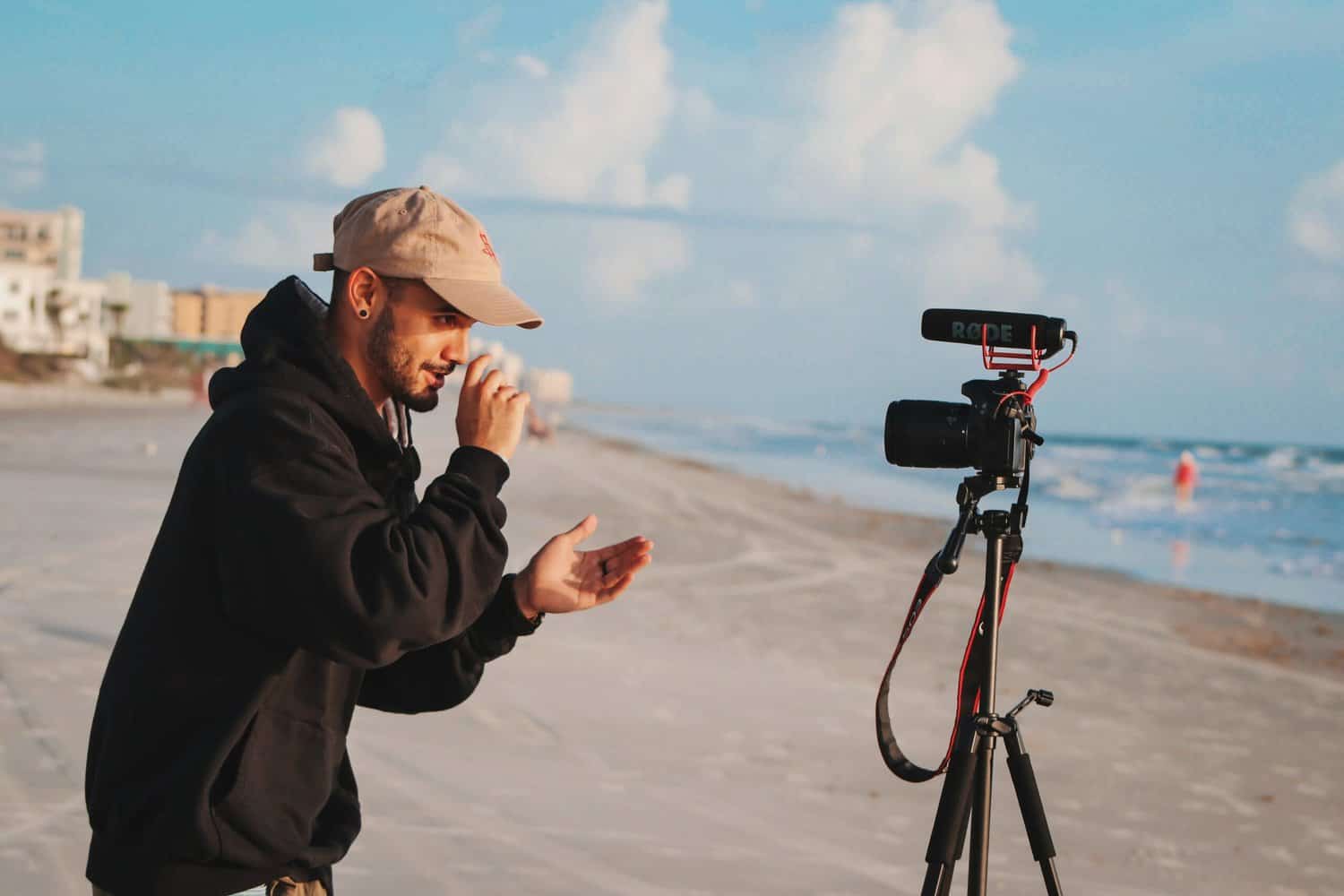 Types of Influencers
On Instagram, YouTube, and TikTok, there are between 3.2 million and 37.8 million influencers worldwide. These can be categorized as:
Nano-influencers: 1k to 10k followers (Small Community of Followers)
Micro-influencers: 10k to 100k followers (Larger Follower Count)
Mid-Tier Influencers: 100K – 500K followers (Highly Engaged Audience)
Macro-influencers: 500k to 1M followers (Massive Large Audience)
Mega-influencers: 1M+ followers (Social Media Celebrities)
Brands Need Influencers – Why?
Today, consumers cannot be influenced by brands directly. Instead, they believe in honest reviews, suggestions and research. When you want to target your customers, they instantly visit your profile and check for reviews and opinions. Therefore, influences step in to represent a brand identity in order to:
Increase brand awareness and promotion
Quantify target audience
Encourage users to purchase specific products
Boost Engagement
Storytelling to niche-specific audience
Significance of Becoming a Social Media Influencer
Join an influencer league and have access to more resources and opportunities and get access to exclusive events and products. Develop relationships with different brands and influence others to:
Impact on trends, public opinion, and consumer choices.
Revenue streams, including sponsored content, affiliate marketing, and product partnerships.
Develop a credible personal brand and become well-known in their particular niche.
Opportunity to make connections with like-minded people, other influencers, business experts, and industry specialists.
Use creativity to communicate with a wide audience
Improve sales of products and services
How to Become an Influencer?
Find Your Niche
Choose a niche that fits with your interests and the demands of your audience after determining your passion and area of expertise. Make sure it is trendy and forever where you can add your value; choose crucial as it can make or break you. Ask yourself:
What do you love?
What are you good at?
What is your passion about?
What do you enjoy?
You have several options like food, technology, sports, fashion, health, beauty, travel, fitness, motherhood, gaming, home decor, entrepreneurship, haircare, family, home, dance, or entertainment. It will be easier for you to share genuine material and publish frequently online if you choose the proper niche.
Choose Your Platform
One of the most crucial steps is to choose a platform that is most suitable for you. As an influencer, there are tons of social media platforms. You can choose:
Youtube
Facebook
Instagram
TikTok
LinkedIn
Pinterest
Snapchat
Twitter etc
Instagram is the most common social media platform to be an influencer. People tend to Increase Instagram likes from authentic websites to persuade users that the profile is authentic and has an extensive reach. 
TikTok is also a dynamic platform when you are engaging with younger demographics. TikTok has a higher competition, which is why people buy TikTok followers to increase their visibility and boost their engagement. 
However, It's recommended to limit yourself to one or two social media locations at first. You can add more posts in different places over time.
Create Compelling Content
Decide the format before creating content to make sure it is creative and compelling to make you stand out in billions. You should follow trendy patterns but be unique and original and never compromise on that. Craft content according to your target market and have to make at least three in a day to boost your reach.
Meaningful posts like inspiring, entertaining, or educating
Go for tutorials or how-to's
It should be in High Resolution.
Grammatically correct
Concise and To The Point
Once you know what type of content you want, you must develop a content calendar to consistently post your content based on schedule. You must consider the brand's perspective in order to engage in collaboration with them.
Engage With Your Audience
Once you start getting connected with the audience, you must consider likes and comments seriously in order to humanize your content. One of the key benefits of social media influence is to build and support your community.
Use hashtags for searchability
Respond to Comments
Encourage users to give feedback, opinions, and reviews
Go Live
Make a Question/Answer session
Host Contests and Giveaways
Learn to engage with the followers through directly connecting with the users and develop proper meaningful connections. More people will notice your material as a result of more engagement, which in turn drives further engagement, and so on. People who buy TikTok auto likes to significantly increase their followers, especially on TikTok, as it is a vibrant platform for growth. It works like a snowball effect
Open To Collaborate
Announce to the world that you are ready to collaborate and allow others to contact you through social media. Just create your business profile, add a creative bio, use trendy hashtags, and represent your profile as a portfolio. So, develop your skills in professional email writing and approach influencers and brands to collaborate with you.
Craft your compelling profile
Write business emails
Pitch your ideas
Reach out to multinational companies
Remember to research properly about them, do not get blank when they ask for analytics, and always be open and approachable. Make it as simple as you can for brands to get in touch with you by making sure your contact information is prominent and clear everywhere they discover you.
Are Social Media Influencers Able to Make Money?
Different people work for different reasons, while some only work to have passive income. Yes, social media influencers can generate huge revenue through many patterns. You can also fall into this category with a certain amount of time and following some defined rules. Here, we have many options:
Sponsorship or sponsored content
Affiliate marketing
Merchandising
Quality content for brands
Webinars
Podcasts
Dropshipping
6 Quick Tips To Be an Influencer
Be honest
Create a community and stick to your brand
Set goals
Connect with other influential people
Recognize the variations across social networks and how each one might benefit you.
Always learn new things and be open to utilizing new platforms.
Wrap-Up – Why Become an Influencer on Social Media?
Remember this process requires time and effort to yield results. You cannot become a social media influencer overnight; it's a complete journey, so just be patient, wait, and see. You will shine brighter with constant effort that refines your credibility and better reach.