Client Services Representative to join ProfileTree
We're looking for a dedicated Client Services Representative to join our talented team at ProfileTree. Work within a prominent digital marketing business and handle a wide range of client queries and needs. The role is to represent clients and what they need within our business. It is a critical role for our business and directly relates to our clients satisfaction as well as our own business growth.
Client Services Representative Job Description
ProfileTree is seeking to recruit a Client Services Representative to handle clients queries and needs on behalf of ProfileTree. You will be responsible for being the first point of contact for clients, greeting them in a friendly, professional manner and ensuring that their query is dealt with efficiently.
ProfileTree is a fast-paced digital marketing business and you will be handling a wide range of client queries at once. This role requires expert communication and organisation skills, in order to meet the demands of the business and sufficiently support the client.
The Clients Services Representative will ensure that clients feel that their query is being handled to the best of their ability. They will answer calls, respond to emails and schedule meetings between account managers and potential/existing clients.
What is the role of client servicing?
ProfileTree is a digital marketing agency that helps SME and large businesses compete within the online environment. As a Client Services Representative you will be responsible for communicating with clients as their first point of contact with the business.
As a Client Services Representative you are an ambassador on behalf of ProfileTree and instrumental in managing client relationships. This is an essential role for retaining existing clients and recruiting potential clients, you will greet clients enthusiastically, be empathetic to their needs and respond efficiently to their queries.
The role may require you to escalate the query further, provide information about our services, schedule a meeting for the client or simply provide them with an update on their project's progress. Whatever the client's query may be, the Client Services Representative will do their best to make the clients feel reassured and satisfied with their answer.
The main aim of this role is to improve the clients experience with ProfileTree, and as such the Client Services Representative should remain consistently aware of how they conduct this process and how they can improve upon it.
The Client Services Representative role may include:
The following responsibilities are indicative of what the role may include. This is not an exhaustive list of duties and the Client Services Representative will be expected to undertake additional duties that may fall under the responsibility of Client Services Representative.
Your role may require you to:
Provide information regarding our digital marketing services.
Promote our services to potential and existing clients.
Aim to secure a call to action when promoting digital marketing services.
Maintain positive relationships with clients.
Handle customer queries efficiently.
Provide project updates to the client.
Handle client complaints and provide appropriate solutions.
Handle the purchasing process if required.
Escalate customers queries if necessary.
Schedule appointments between clients and required ProfileTree personnel.
Reassure clients by creating a plan of action to handle their query.
Answer phone calls.
Respond to emails.
Reply to customers queries via webchat.
Maintain a record of client interactions.
Liaise between different departments.
Actively contribute to achieving departmental goals.
Operate within company guidelines.
Client Services Representative – Essential skills and experience
For the role of Client Services Representative, we require the following experience and essential skills:
Degree level qualification (degree not specified).
At least one year experience in a communications based role, or similar position.
Excellent verbal communication skills.
Able to empathise and reach solutions.
High standard of writing ability.
Able to pay attention to detail.
Strong negotiation skills.
Able to uphold high professional standards.
Ability to develop and nurture professional relationships.
Track record of Client Services Representative responsibilities.
Independent and driven.
Strong and diligent work ethic.
Maintains industry awareness.
Able to work under pressure.
Able to organise tasks efficiently.
Expert knowledge of MS and Google systems.
Client Services Representative – Desired experience
Although not essential for the role of Client Services Representative, we are also actively seeking candidates with the following desired experience:
Degree level qualification in a communication or business based degree or similar field.
2 years' experience in a similar Client Services Representative role.
Experience working within a digital marketing agency – or similar business.
Experience handling customer queries.
About the Digital Agency
ProfileTree is a digital marketing agency based in Belfast, Northern Ireland. We help local, regional and international businesses grow their digital profile and compete within the online marketing environment.
Competition online is tough for business, but with ProfileTree in your corner, success is just a click away.
We provide expert digital marketing services for small and large businesses from a range of different industries. We transform web traffic into actual sales and offer a strong Return On Investment for our services.
At ProfileTree, we help businesses carve out their niche and build upon their own digital marketing skill set for long term success.
We are a team of digital marketing professionals including content writers, videographers, social media specialists and web developers – to name just a few of the services we provide.
As a full service digital marketing agency, we are a one-stop-shop for businesses seeking to build a strong and successful digital presence.
Company values
At ProfileTree, we have strong company core values that represent our brand and guide our work ethic. All positions within ProfileTree embed these values in their work and it's something that we are very proud to uphold.
Our core values include:
Dedication:
To be passionate
Hard working
Bring attention to detail
Professionalism:
Open communication
Honesty and integrity
Good with people
Efficiency:
Strive to be an expert
Commitment to deadlines
Proactive
As a member of ProfileTree, you will strive to pursue each of these core values in your work and professional interactions.
What we offer
ProfileTree is a company dedicated to ensuring employee satisfaction and job fulfilment. We prioritise our teams wellbeing and ensure that we create a positive and encouraging working environment.
For the role of Client Services Representative we offer:
Opportunities for vertical career growth.
Opportunities for horizontal development within the company.
Opportunities to develop individuals skills and knowledge.
Regular feedback and check-ins regarding career progress.
Blended / hybrid working, with the opportunity to come into the office based in Belfast.
Fully remote working if requested.
22 days' holiday.
Flexible working hours.
Competitive salary.
Employee laptop device.

Further information and reading on the role of Client Services Representative within our business
A Client Services Representative is a very important role within a business. They have a considerable impact on reputation management and for providing clients with a strong value proposition for our services. A Client Services Representative may also act as a mediator when tensions arise or if complaints are lodged. Check out this informational video that explains the importance of these processes when interacting with clients and internal staff.
Apply for the Client Services Representative role
If you're interested in the role of Clients Services Representative and if you meet the essential criteria, we'd love to hear from you.
Send us a CV and Cover letter explaining why you are the right fit for the position, find other opportunities via our Career Page.
Also check out this article for some tips on creating an attractive and appealing cover letter.
Digital News & Insights
Our Digital Agency Blog with expert tips and how-to guides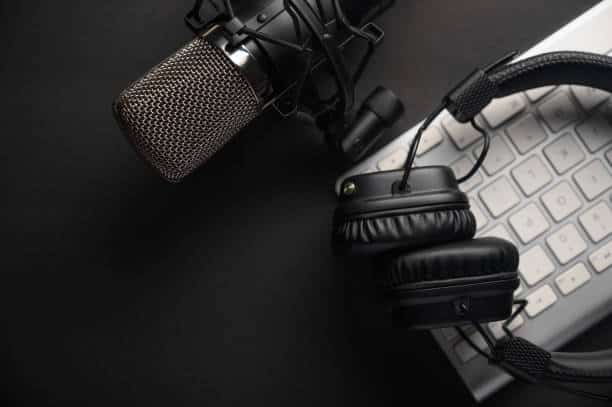 Hit Record: 5 Podcast Software to Make Your Voice Heard
Trying to dip your feet into the world of podcasting? Choosing the right podcast software is naturally the first thing you'd like to know. Whether you're just starting out or have been creating podcasts for a while, the equipment and software you'll use to record and edit your audios has a huge influence on the […]
Read Article