A digital leader identified as one of the top entrepreneurs in Ireland visited the ProfileTree studio to discuss digital transformation and much more.
Naomh McElhatton, named among the top five entrepreneurs to watch in 2019 by the Irish Times newspaper, explored all things digital and outlined the work of her company SMART Global.
She began by explaining that her work, and the work of SMART Global, had evolved into a very clear purpose in recent months.
"I worked away in the Middle East for quite a few years, did the DANI Awards here in Northern Ireland and did a lot of training and lecturing in the world of digital marketing.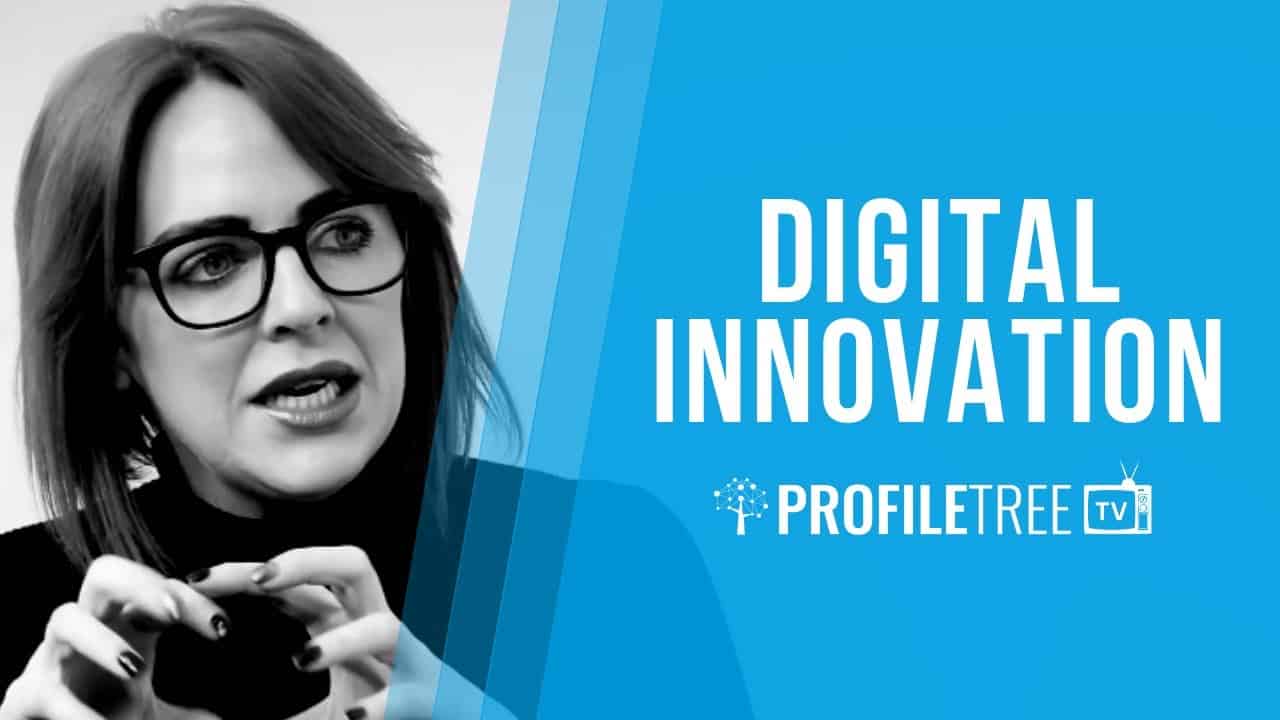 "When I decided to resign from my job in Dubai, I thought 'I'll give 100% focus to SMART Global'. I didn't actually know myself what the company was going to do but I knew it was in the world of education and I knew it was in the world of digital and innovation.
"All of sudden it started to evolve into thinking 'instead of taking one person and doing one-on-one training why don't we get a whole industry sector together and let's collaborate, talk about the use of innovation and immersive technology in the space as well as share our thoughts and share our experiences'.
"That, in theory, is what SMART Global has become. It's an event and conferencing company now as opposed to a digital training company.
"We now organise a series of SMART Global events throughout the year in government, in retail and hospitality, in healthcare, in construction engineering and manufacturing, and in talent.
"We have a sports event as well."
One of the joys of bringing people together in this way? "I love hearing and learning what other companies are doing, to be that connector where innovation and business meet, to spark those conversations".
"A few years ago we had a construction event in Armagh City Hotel and we had the likes of Terex in the room, we had Smiley Munroe in the room, we had McCloskey International. All these huge big brands in the room, and they weren't really ever talking to each other.
"So those conversations all started in the City Hotel in Armagh, who knew!"
The growth of SMART Global could even signal a greater awareness in the business world of the need to invest time in offline connections as well as building their brand online.
"It's fundamental to a successful business and I think this even comes down to the whole digital transformation explosion that's happened over the past few years.
"I've been at the coalface of it now for 11 or 12 years, I remember people thinking I was some kind of underground dark art ninja who could make these banner ads appear on your website.
"I cut my teeth in the world of online advertising and to watch that space evolve over the last decade has been phenomenal. But the mistakes by businesses are still the same, even now.
"I think people get so immersed in 'oh, we need to be using this technology' or 'we need to be putting this piece of software in' or 'we need to do this' instead of sitting back a bit and saying 'why are you doing this, what value does it add, do you have the resources and capability within your team to actually implement this, is it a saving to the business or is it just because someone has told you it is a fabulous product you need to put in without understanding the rationale behind it?'.
"I think a lot of businesses haven't got that yet."
To discover Naomh's insights in digital innovation, leadership and more watch our full Business Leaders video interview.
SMART Global – www.smartglobal.online
Insights from ProfileTree Business Leaders
What is Energy Monitoring | What is Sustainable Tourism | How to Create Digital Products | Online Learning for Business | Why is FDI Important | How to Create a Culture of Innovation | What is Augmented Reality | How to Manage a Restaurant | Do you have a Tourism Strategy | What is Conflict Resolution | Intercultural Training | How to use Mindfulness at Work | Bookkeeping for Small Businesses | How to get a Better Job | How to Start an ECommerce Business| What is Learning Technology | How Can Startups Afford Software Development