Conducting thorough keyword research provides the foundation for effective SEO and driving targeted traffic. In this guide, we will explore powerful keyword research tools for uncovering your most valuable keywords.
For companies to be found online, they need to know what people search for in the search engines. This is where keyword research tools come in.
However, this is often one of the most difficult aspects of creating content for a company's website.
What are people searching for? Some of the answers may be obvious, but these keywords are also often the most difficult to rank for because so many other companies are already using them.
One of the most effective methods of selecting keywords that will help get your business recognized is using a dedicated keyword research tool. These tools will help you select the appropriate keywords to rank well and get your deserved attention.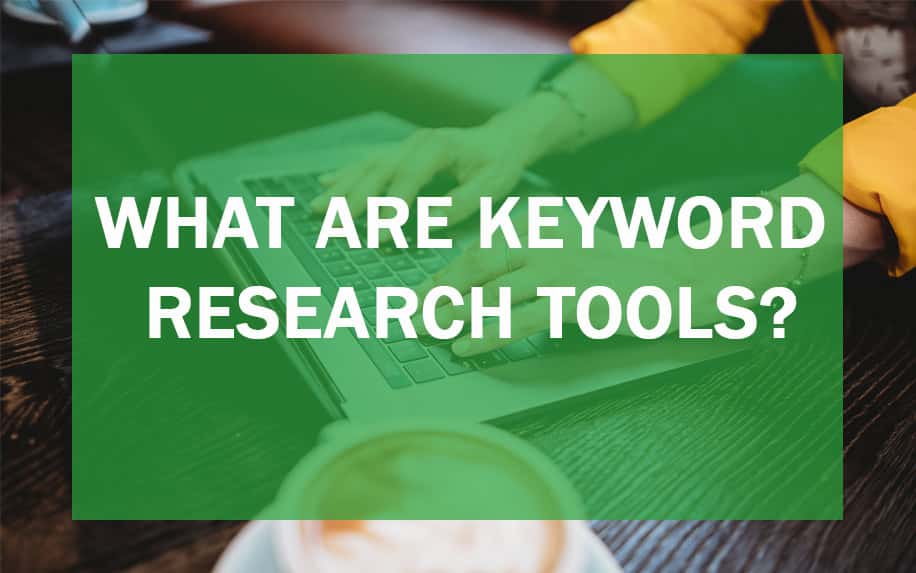 Table of Contents
What Is a Keyword Research Tool?
First and foremost, you need to understand what these tools are and how they can be used to help give your website a boost in the search engine rankings. However, this isn't the only thing a research tool can be used for.
Not only will you be able to search for the best keywords to use and the easiest to rank for, but you will also be able to put together a marketing plan that will help you track the usage of your keywords and determine whether they are producing the results you want or not.
If they aren't, you will be able to make any necessary adjustments to improve your rankings and help attract new visitors to your website and your business. Google AdWords is one of the most popular business options due to its familiarity with Google and ease of use.
When companies use Google AdWords or any other keyword planner tool, they can easily identify which keywords are the best options to bring attention to a company and attract more new traffic.
In addition, these tools often provide tracking mechanisms so you can monitor the success of the keywords you are using and make decisions regarding which ones to use and which ones to switch out for others.
You may also be able to access historical statistics related to your chosen keywords and get traffic estimates that give you insight into the potential number of clicks and impressions particular keywords may generate through pay-per-click campaigns.
What are Keyword Research Tools Used for?
Maybe you're thinking you don't need a keyword research tool. After all, you know what products you sell, isn't that enough?
Frankly, no.
In reality, keyword research tools offer several crucial benefits if you want to stay competitive.
Searching for Keyword Ideas
Often, the first keywords that come to mind aren't the most effective.
Keyword research tools are crucial here.
While they may be searched often, there are likely many other businesses using the same keywords, which often makes them far more competitive and, thus, more difficult to rank for, especially on the first page of the search engines.
With an effective keyword planner tool, you can enter words that relate to your website and generate a list of potential keywords that will produce the results you're looking for.
You will be able to see potential traffic numbers and determine how competitive each keyword is so you can choose effective keyword phrases that will generate traffic and increase your chances of landing on the first page of the search results.
Many Internet users don't venture past the first page, making these rankings even more critical.
Once you choose your keywords, you can generate a list to help you keep track of what you are using and how well each of the keywords is working.
Checking your Existing Keywords
In addition to using a keyword planner tool to find new keywords you should be using, you can also use some of them to check the keywords you are already using.
Many businesses have created a website using keywords they felt would be the most effective and bring in the most traffic. However, they also don't often know how well it is working.
With the right planner tool, you can enter the keywords you already use and see how well they stack up against the other recommendations.
Keyword planner tools can also recommend other options related to the keywords you are already using, allowing you to find alternatives to improve your rankings and help drive more targeted traffic to your site.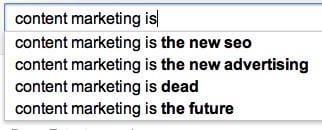 Targeting Your Audience
Keywords won't be effective if you aren't reaching the right people with your content. While general keywords are the base for an effective content marketing plan, you need to find ways to help target your specific audience.
This often means including geographical words, such as cities, in your regular keywords to attract the people who are most likely to need the products and services you offer.
This is especially important if you primarily operate a brick-and-mortar store and don't target a national or international market. The right keyword planner tool can help you determine the best ways to target your particular audience based on their interests and needs.
Tracking Your Progress
One of the areas where many businesses fail is in tracking their keywords once they are put into place. Unfortunately, many individuals look at keyword research tools and feel like that is enough to get the results as long as they make the right choices.
However, you won't know if you've made the right choice until you use the keywords and monitor your site's traffic numbers and conversion rates.
If you aren't looking at these factors, you won't know if your chosen keywords have the desired effect. A good keyword planner tool will help you track your progress to see how each keyword is doing.
This allows you to replace those that aren't as effective.
It's always important to check your keyword plan frequently so you don't miss important changes.
Free keyword research tools give you everything you need to know about keywords. They provide valuable information about the volume of a specific keyword and all other words associated with it.
For example, if your business sells sports shoes and you type "sports shoes" into the keyword search tool, it will give you all keywords that include "sports shoes" as shown in the image.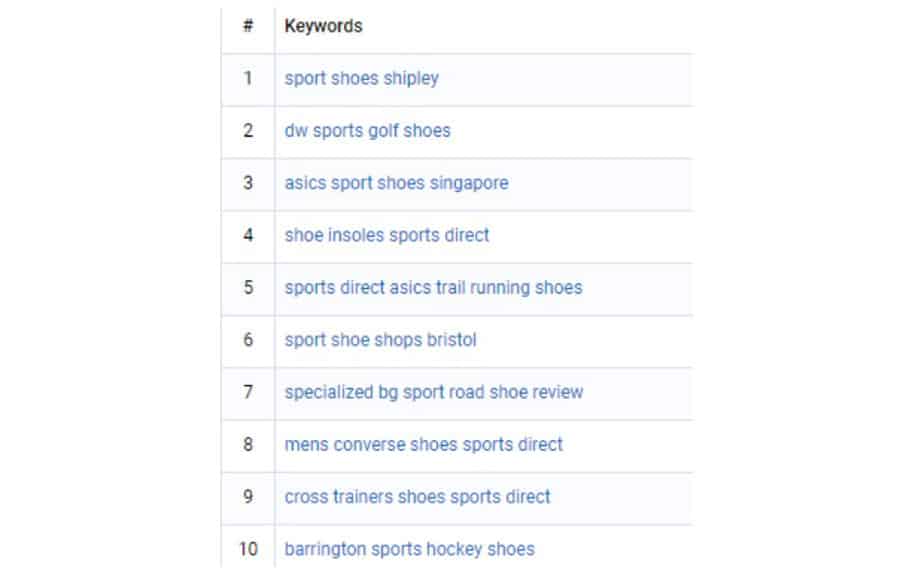 What are the Best Free Keyword Research Tools?
Now that you understand the theory, it's time to figure out which keyword research tool is best for you.
Google Keyword Planner
A free tool providing keyword volume estimates and suggested related keywords. Integrates with Google Ads.
This is the most powerful and well-known free keyword research tool. You've probably heard of it. Google Keyword Planner gives so many features to its users.
First, you need to create an account for free, and then you can start enjoying the benefits. The next step is to enter your product or service, your website's URL, and any other preferences. Google will do its magic and give you a detailed list of all relevant keywords.
Moreover, it will give out information about each keyword's level of competence and the number of searches it gets, whether on a global or a local level.
Golden tip: You can write down your competitor's website instead of yours to get results about the keywords which Google suggests to them. Since you have the same niche, you can target their keywords.
Google Trends
Google never runs out of useful options. This free keyword research tool will do you a favour when determining current trends in your niche.
Of course, it will allow you to compare keywords to find out which is more popular, but that is not all. The best feature Google Trends has is that it can predict future trends or keywords with increasing popularity in your field. This will put your SEO game one step ahead. Additionally, implementing the Google Trends API will further enhance your keyword research capabilities.
Golden tip: Include those keywords in your content and prepare for a trend before it happens. You owe Google.
SERPSTAT
SERPSTAT is a wonderful free keyword research tool which grants you a LONG report for the keyword you are searching for.
You will be amazed at the amount of data you can get. It provides information about top organic and paid keywords, along with the volume of each one.
On top of that, it gives you a "keywords-trends" graph and a graph of keyword difficulty, too. Furthermore, it makes you a list of your competitors, whether on organic search or paid Ads. It will even provide you with sample Ads related to your product. Too good for a free service.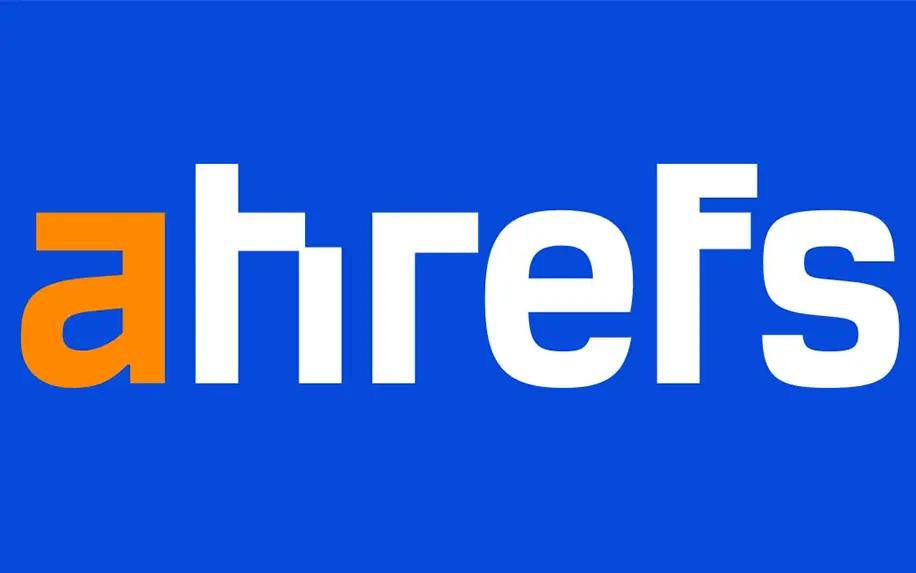 Robust paid tool offering keyword difficulties, CPC data, search volume, and keyword gap analysis.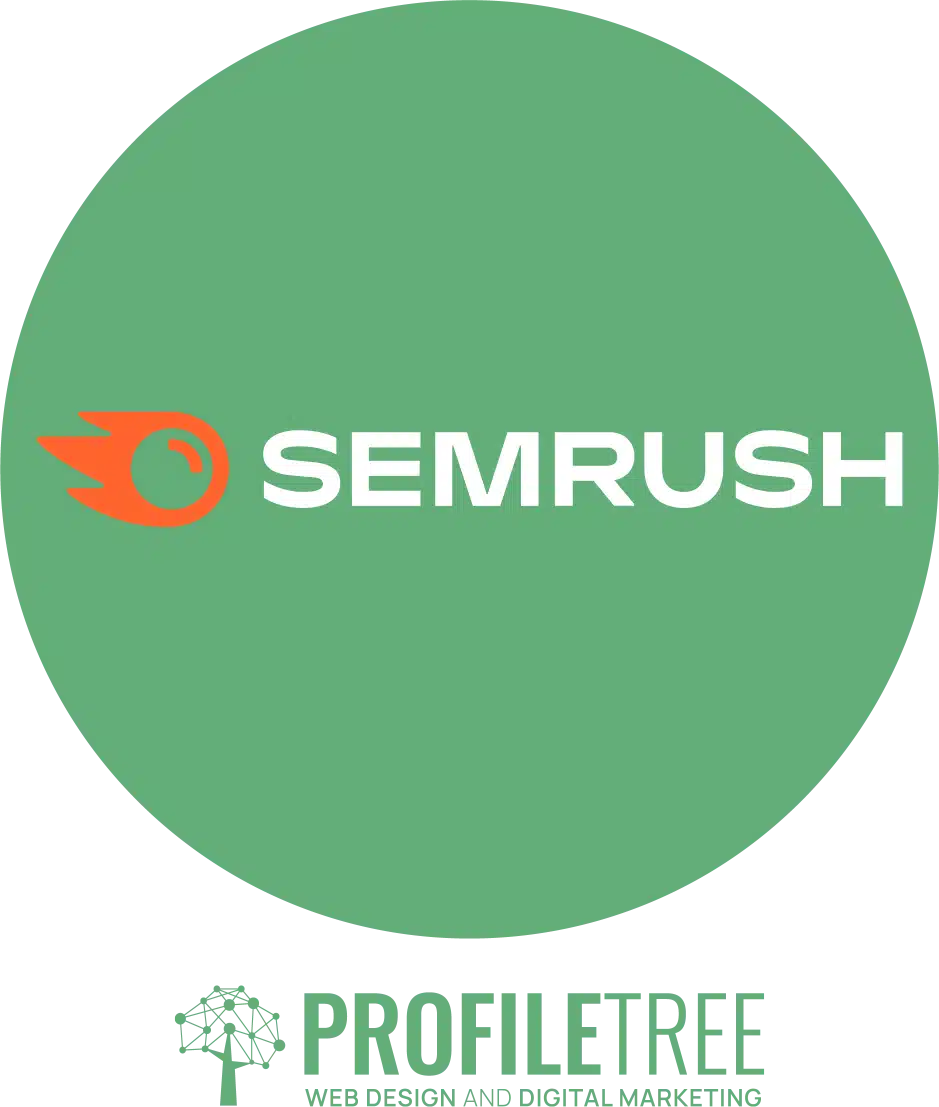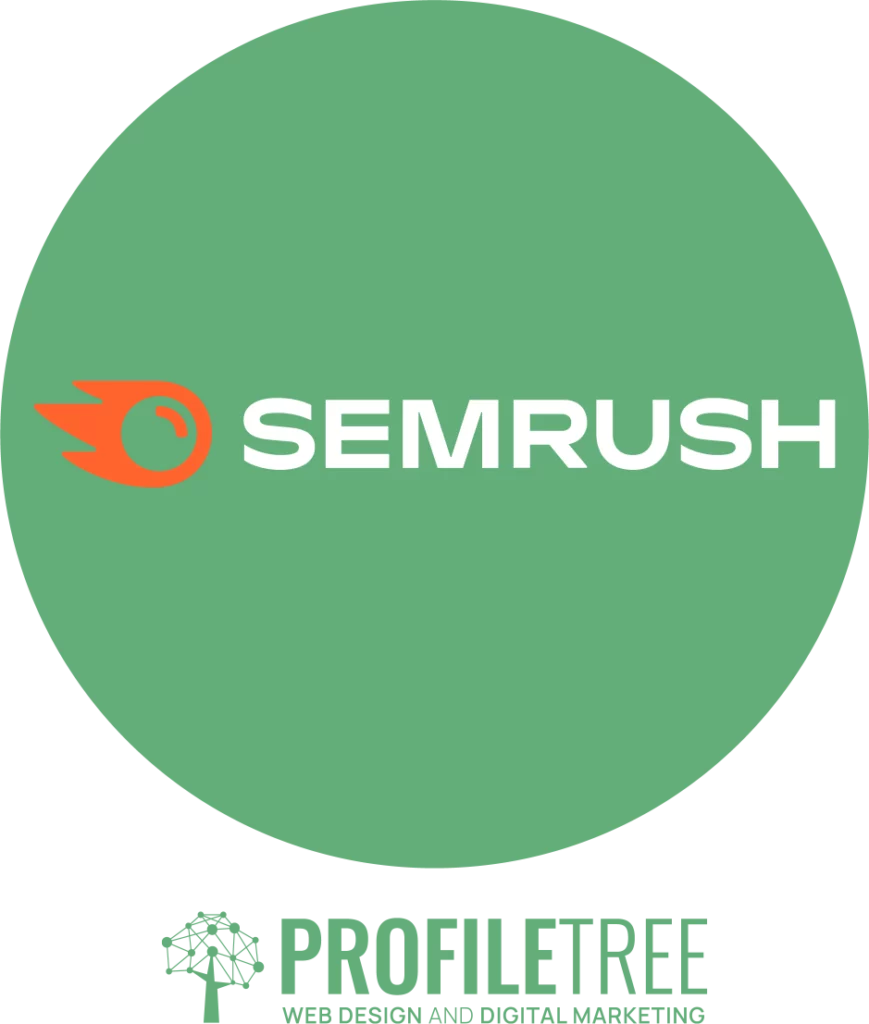 Paid tool with strong keyword volume accuracy, clickstream data, and campaign management features.
Freemium tool to find and track keywords, including data on competition and commercial intent.
Free tool by Neil Patel generating keyword ideas based on seed keywords, autocomplete etc.
Browser extension displaying search volume estimates for keywords you search. Free version available.
Fast, free alternative pulling keyword data from multiple sources like Google and Bing.
An affordable paid tool with filters for location, keywords in title/URL/meta, and AdWords competition.
Golden tip: Use SERPSTAT to find the top-achieving businesses in your niche. Use web traffic estimators to gather more information about them; you can learn a lot from their successful approaches and apply them to your business.
Comparing Paid vs Free Keyword Research Tools
Paid Tools – Higher accuracy, more advanced features – Ahrefs, SEMrush, KWFinder
Free Tools – Limited capabilities, less robust data – Keyword Planner, Ubersuggest
| | Paid Tools | Free Tools |
| --- | --- | --- |
| Examples | Ahrefs, SEMrush, KWFinder | Google Keyword Planner, Ubersuggest |
| Data Accuracy | Higher | Lower |
| Features | More advanced capabilities | Limited capabilities |
| User Experience | Robust dashboards and filters | More basic interfaces |
| Cost | Around $100-$200 per month | Free to use |

The key differentiators are that paid tools offer more accurate and robust data, advanced features, and superior interfaces. However, free tools provide limited capabilities at no cost. This visually summarizes the trade-offs.
Best Practices for Leveraging Keyword Research Tools:
Use multiple tools to cross-validate and supplement data
Target keywords aligned with your landing page topics
Prioritize keywords with sufficient search volume and low competition
Categorize keywords into themes to guide content strategy
Regularly add new keywords and monitor positions over time
Test different permutations of top-performing keywords.
Use related keyword suggestions to find additional opportunities.
The right keyword research tools provide the data to identify high-potential keywords and shape content for better discoverability and traffic. Take time to input different seed keywords and mine the possibilities.
Three Tips to Get the Most out of Your Keyword Research Tool
Once you've chosen a keyword research tool, your next challenge is putting it to effective use. With that in mind, here are three tips you can use to make the most of the results of your keyword research.
Automate Keyword Research Processes
It's long been said that automation is a marketer's best friend. Essentially, one of the goals of a modern marketer is to identify repetitive processes which can be automated. If you're a whizz with a coding language like Python, you may choose to do this manually.
For most of us, the best option is to seek out existing marketing automation tools.
Specifically to keyword research, many tools are out there to help track your success. For instance, SEMRush's position tracker is a great way to automate monitoring your keyword ranking over time.
Conduct Ongoing Optimisation
Unfortunately, SEO professionals never get a minute's rest. Rather, ranking on search engines requires constant improvement. To maximise your keyword research tools, you must conduct ongoing optimisation.
Part of this is monitoring your success and developing new improvement plans for your existing content.
Beyond this, there are plenty of off-page actions you can take to meet your SEO targets. One of the best ways to do this is to improve your domain authority through a backlinking campaign.
Understand Search Intent
Of course, deciding what keywords to target is only half the battle. As such, keyword research tools will only get you so far. When targeting keywords, it's also important to know what users want to achieve.
This is called search intent.
Essentially, a search can mean a user wants to do one of four things:
Buy a product,
Research a product,
Find a specific website,
Find a piece of information.
To succeed, you need to match your content to this goal. Luckily, figuring out search intent is incredibly simple. All you have to do is check out the content which already ranks.
Keyword Research Tools: Frequently Asked Questions
What are the best keyword research tools for SEO beginners?
Google Keyword Planner and Ubersuggest are free, beginner-friendly tools that provide basic keyword volume estimates and suggestions.
How much do paid keyword research tools cost?
Paid tools range from $99 – $199 per month typically. Ahrefs and SEMrush have options starting at $99/month for entry-level plans.
Should I use free or paid keyword research tools?
Paid tools offer more robust data and capabilities, which is worthwhile if SEO is a business priority. Free tools can be limited for advanced users.
How often should you refresh your keyword research?
Ideally, every 3-6 months to identify new opportunities. More frequently for rapidly changing industries.
What metrics matter most in keyword research?
Key factors are monthly search volume, keyword difficulty, click-through rate (CTR), and cost-per-click (CPC).
Keyword Research Tools: Conclusion
Selecting the right keyword research tools is foundational to an effective SEO strategy and driving targeted traffic. Both free and paid tools have their place, with paid platforms offering more advanced functionality for in-depth needs.
By leveraging keyword research tools to identify relevant, high-value keywords aligned to content topics, businesses can significantly boost their discoverability and website visibility. The data empowers smarter content creation and optimization decisions.
Keyword tracking and iteration should become a regular habit. As search intent changes over time, optimizing content and pages for evolving keywords will keep driving traffic. A strong keyword research process pays dividends.