Business networking is an inexpensive yet effective way of marketing your business. It allows you to grow your business through the spread of your brand among other entrepreneurs. Business networking sites are an effective way to do this.
This opens up the opportunity for new potential investors or business partners.
Traditionally, networking was done through business networking events. However, with the widespread use of the internet, it is now possible to network your business online via business networking sites.
Online business networking sites allow you to reach a wider range of entrepreneurs as you are not restricted by location. This significantly increases your chances of acquiring investors or business partners allowing your business to grow.
What Are Business Networking Sites?
They are professional networking sites dedicated to the exchange of information between businesses. This is done through the sharing of knowledge and common interest where businesses choose to help each other expecting the favour to be returned.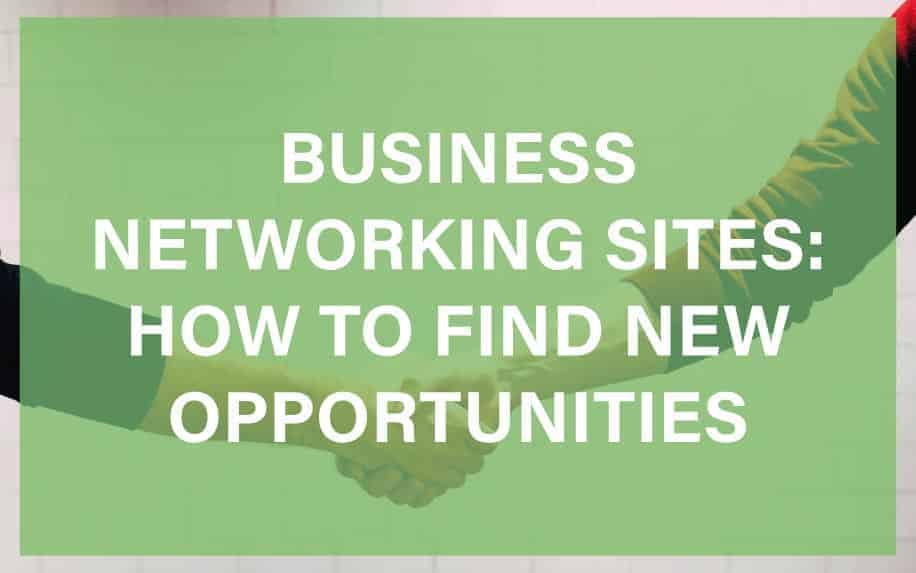 This creates a community of like-minded entrepreneurs that share the common interest of helping each other. Business networking sites also allow you to find capable individuals for recruiting.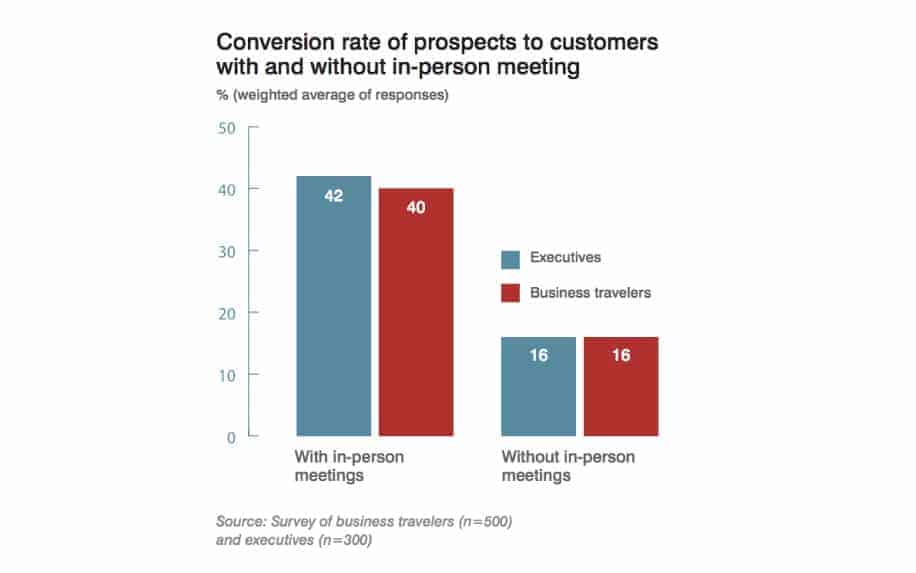 It can be a great asset when looking to fill a vacancy quickly. This is why it has become incredibly popular among both businesses and individuals looking for a job. It is basically a tool by which they can find a common interest.
Check out our guide to hiring writers for proof of how useful these networking websites may be in recruiting.
Now let us explore some of the most popular business networking sites, and how they can benefit your business.
LinkedIn
LinkedIn is the most popular business social network, used by most companies regardless of their size.
Its strength comes from its incredible versatility where you can find seasoned professionals looking to switch jobs or fresh graduates looking to explore their job opportunities.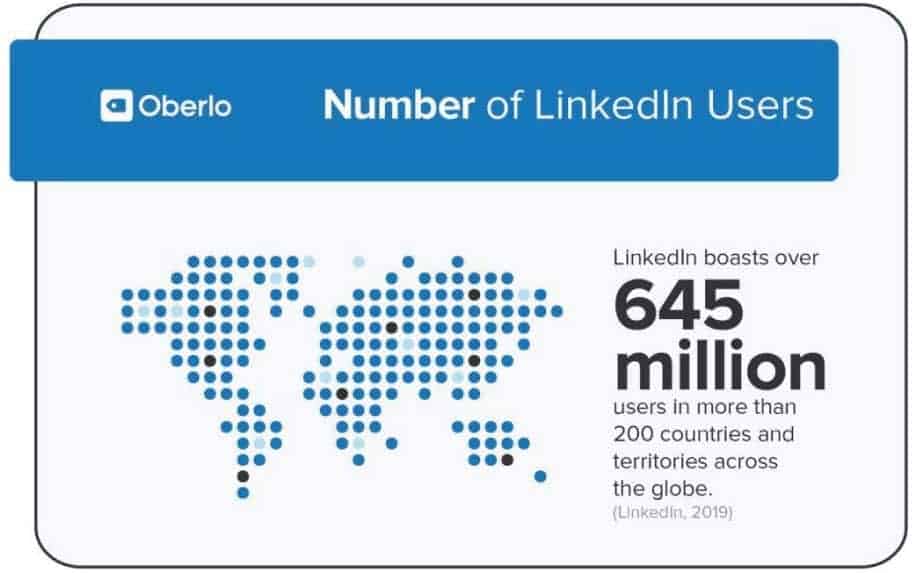 You can add people under "connections", similar to most social media websites. You will then be able to privately message them.
Here are some of the key features of LinkedIn:
Profile
LinkedIn also allows you to create a profile that displays all your qualifications in a simple, neat way. Your profile contains basic information such as name, occupation, picture and location.
In addition, you can customise sections to include various information, including a short summary of your work experiences. It is basically an electronic CV that also has the benefit of being interactive.
Similarly, you can create a page for your business, which includes similar information, including your services, number of staff and even case studies about your clients.
My Network
This is a list of all the people and businesses you are connected to. Based on these connections, LinkedIn will also suggest more pages that you might find relevant.
Search Bar
One of the reasons for the success of LinkedIn is its powerful search feature. It has very specific customization through filters and tags that allows you to find exactly what you are looking for.
This is great when you are a person looking for a job or a business looking for a vacancy to fill.
Jobs
This business social network allows you to create job listings for your company. Due to the incredible popularity of this platform, you are sure to receive lots of applications for your vacancy.
LinkedIn's algorithm also suggests jobs to users according to their qualifications, location and such. This is guaranteed to provide great exposure for your recruitment process which significantly speeds it up.
How to Use LinkedIn for Marketing
Of course, most businesses are primarily concerned with how LinkedIn can make them more money. Luckily, LinkedIn is a powerful marketing tool. Let's take a look at some of the ways that LinkedIn can be used to market your products and services.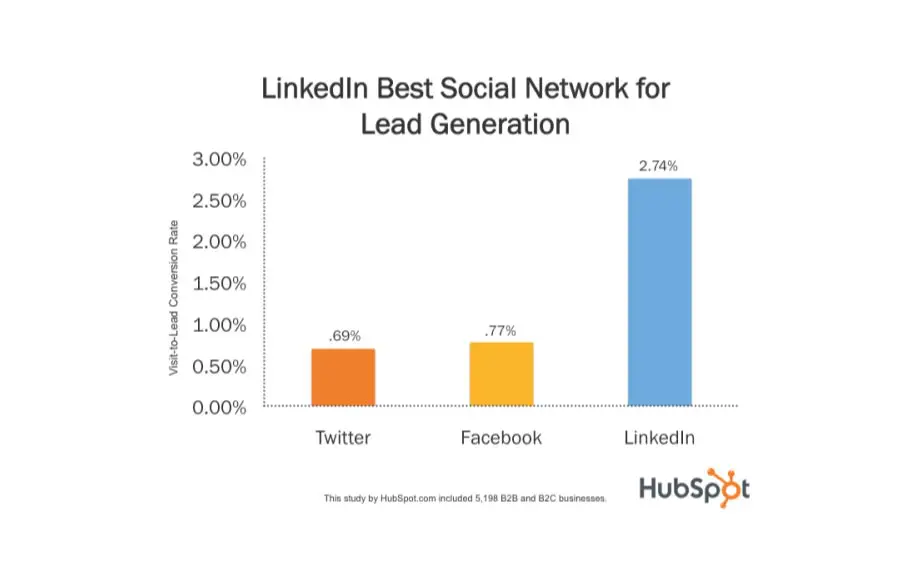 Inbound Marketing with LinkedIn
Inbound marketing is all about making sure that potential customers can find you. For LinkedIn, this means optimising your company and employee's profiles for search on the platform.
The starting point here is figuring out what your target market searches for on LinkedIn.
Unfortunately, there aren't really any dedicated keyword research tools for LinkedIn. This means that when you're deciding on keywords for your LinkedIn profile, you need to take your lead from Google search volume.
This isn't an exact science, but we can assume that the queries with the most searches on Google will likely be the most popular search terms on LinkedIn too.
Once you've figured out what your target keywords are, you should implement them across your personal profile's:
Headline,
Bio,
Job History,
Additional information.
On your company page, they should be included in your:
Title,
Description,
Services,
And the personal profiles of all of your employees.
Once you've done this, make sure you have professional looking profile and header images, and wait for the enquiries to come flooding in.
Outbound Marketing with LinkedIn
You can also use LinkedIn for outbound marketing. This means targeting campaigns at other users, rather than waiting for them to find you. However, even if this is your priority, you should still optimise your LinkedIn profile using the steps above.
In addition to generating inbound leads, this will make your outbound efforts more effective.
There are essentially two types of inbound strategies on LinkedIn:
Researching and directly reaching out to potential leads,
Using LinkedIn statuses and updates for mass messaging.
Which will work best depends on your business model. For instance, a high-value service business, reaching out to potential leads directly will likely be the best strategy, as it offers you the best chance of reaching your ideal customers.
By contrast, regularly posting updates and content to your larger LinkedIn audience will be more suitable for businesses who are targeting a larger volume of less specific leads.
In reality, most businesses will fall somewhere in between these two situations. That is, a mixture of direct and mass messaging will pay the greatest dividends.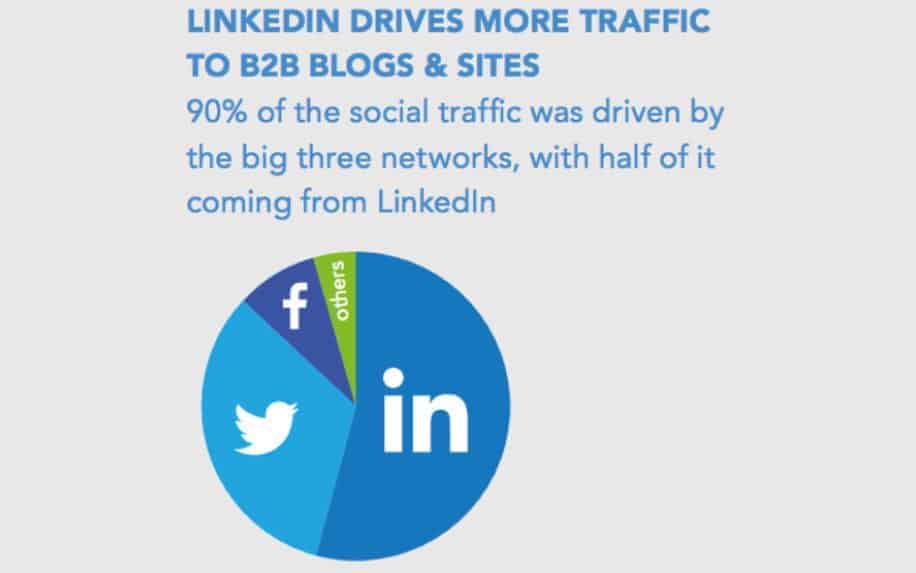 Other Business Networking Sites
Of course, there are other business networking sites besides LinkedIn. In fact, although LinkedIn is generally thought of as top of the pile, there are plenty of other sites out there which offer benefits for businesses and individuals alike.
Some of these may be industry-specific, while others are just as general as LinkedIn.
Let's take a look at some of the other major players in the online business networking space.
AngelList
AngelList focuses primarily on forming a connection between investors and startup companies. By focusing exclusively on startup companies, startups have a unique opportunity to find investors through AngelList.
This was proven to be successful in many cases such as Uber and PillPack.
In addition, job seekers have the opportunity to get some influential jobs, which can be a big step up in their career. We've discussed tools like this in greater detail in our total SEO guide.
Plaxo
Plaxo is an online address book that allows you to keep your contacts organised and accessible. It is synchronised across all of your devices which ensures that you never lose contact.
It also integrates with all mail options to import contact data allowing you to unify the storage of all your contacts across all different mediums in one app. By simplifying the process of keeping contacts updated, Plaxo makes networking a lot easier.
Quibb
With an invite-only model, Quibb is one of the most exclusive business networking sites. It has an acceptance rate of around 35% of applicants. It contains relevant links and discussions regarding your chosen field of work.
Quibb's high exclusivity comes from the fact that it allows you to interact with some of the highest profile people in most fields. These people have a significant effect on the market and their opinions should always be taken into consideration.
Being a part of the Quibb network means that you will stay ahead of the curve in your field which is why it is so hard to get into.
Social Media Groups
Finally, some of the most important business networking sites aren't websites at all. That is, you'll find countless networking opportunities in industry-specific groups on social media. These can primarily be found on Facebook and LinkedIn.
For example, there are countless groups for different freelance niches, where professionals share tips and opportunities with each other.
Similarly, there are groups for just about every imaginable job role, for both freelancers and 9-5 professionals. Similarly, these are great opportunities to get to know other professionals in your industry, and create opportunities for yourself.
Business Networking Sites: Summary
You've heard the phrase "It's not what you know. It's who you know." This is the cornerstone of having a successful business. Business networking is the process by which you gain connections within the industry.
It gives you the edge over your competitors and it allows you to predict changes in market trends. The whole idea of networking is built on the idea of common benefit between businesses.
Networking is not only useful for gaining information, but a person may also be able to find a job through his network. Similarly, a business owner may be able to find investors through his contacts.
This makes networking an essential skill for any entrepreneur and we have provided you with some websites that should simplify your networking process. Several of those sites will provide you with new business contacts with whom you will share a common interest.
When your business needs to fill a vacancy, you will find that being established on these business social networks will help create exposure for your available job.
This is why it is a good idea to set up your online presence on these networking sites before you start needing them.