Online marketing depends on many things, whether you are a small business, a large business or somewhere in between. One is creative strategy.
Everyone is trying and buying to get the attention of today's online consumers. Those using tactics that entertain, inform, and provide value creating a consumer experience, reign the champions.
Marketing content that is a combination of website content, blogging, and social media, among others, are powerful tools that must have a creative strategy.
Here are 9 proven ideas to help your creative juices start flowing.
1. Brainstorm Your Online Marketing Strategy
Schedule a brainstorming session with your colleagues and share ideas, no matter how outrageous they may be. Some refer to this process as a waste of time, but it is just the opposite if done properly.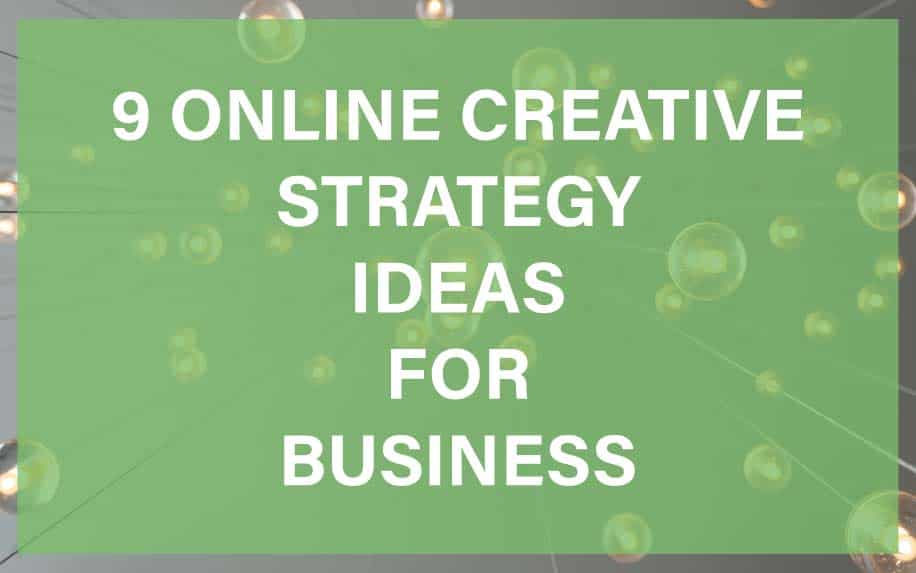 The secret to brainstorming is quantity, not quality. Creativity builds on others' ideas, and when people with similar agendas for business gather million dollars creative ideas just may be born.
2. Get Blogging
Every online business needs a blog these days. Blogs build brands and customer loyalty. And you don't need a professional writer to start a blog; you just have to know what interests the consumers in your industry.
For example, if you are an interior designer, share the latest decorating trends, tips and information about the colour of the year. Think about the kinds of things your target customers will be interested in.
Your blog should target users who have a specific problem but haven't yet made the link so that they can purchase your product or service to solve it.
Use photographs, videos and infographics to make the blog more visually interesting. Post survey results, customer interviews, lists or even comments from you regarding your opinion about the latest topics.
Share photos of popular celebrities who are following your trend.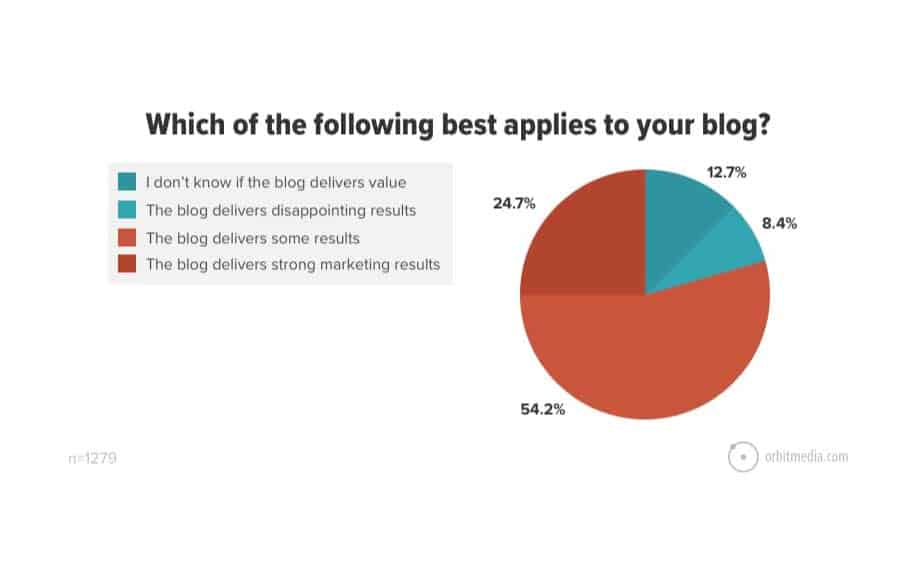 Readers will enjoy the creative content and look forward to your message and return to read future blog posts. Use links to your website so readers can see the featured products in the blog and get more information about your company. The goal is as much to provide value to your readers as it is to make a sales pitch.
3. Use Effective Call To Action
Call to Action (CTA) words are verb combinations that create commands that readers click to get more information. Common examples are, "Click here for more information," Download your free guide now," Sign up to get our emails," and so on.
But research on calls to action is more compelling than you think, and using the right words may be the key to getting customers to click and convert. Get to know what CTA words trigger your customers both positively and negatively. It may take some simple research.
4. Keep Up With Social Media
Facebook is the social media leader and will continue to lead in the 2020s. Instagram is now owned by Facebook and is very popular too. Social media is changing each and every day, with new platforms, rules and trends showing up all the time.
Newer to the scene is SnapChat, a real-time messaging and multimedia app popular among the younger crowd.
It's a part of the growing ephemeral content trend.
Their platform has two options, Snap, a photo or video shared between SnapChat friends that disappear within one to ten seconds and a story, photo or video message SnapChat users can view for up to 24 hours as many times as they like.
Businesses can add SnapChat to their creative strategy to engage the younger demographic. Snapchat is just one of the examples of how quickly social media changes, and it is wise to keep up with them, so your brand doesn't get lost in one snap.
5. Select Creative Fonts
Fonts or type styles that were originally reserved for graphic artists and designers are now commonplace and can be used as part of your online branding strategy.
The internet is a very visual place. Marketers have to figure out ways to catch and capture users' attention.
Creative fonts are one way to make your message more graphic. Creating a brand for your company and product can make or break how easily your message is understood.
Keep in mind that some fonts aren't viewed the same from computer system to computer system, so your attempts, if used in the regular text instead of artwork, may not be viewed all the same way.
You'll also have to pay for certain fonts, but there are a variety of great free ones out there.
6. Create a Listicle
A listicle is a blog post or article that is outlined using bullets or numbers.
There are many websites that are strictly devoted to creating listicles. Companies that incorporate listicles into blogging, websites and creative marketing strategy will have one step ahead of their competition.
Here's a list of tips to get you started:
Choose a topic that pertains to your industry and number each thought so readers can easily digest the information
Use an odd number in your title. Research indicates that odd numbers resonate with readers more than even ones do.
Keep the list no longer than 29 items. Research by mathematics has proven 29 is the perfect list number
Put a list in your listicle. Just like we are doing here, breaking down content into sections works
Write an eye-catching title to grab your readers' attention using the number in the list
Make sure your list motivates, inspires, teaches and is valuable to the reader
Make your content edgy and controversial, so it is more likely to be remembered
Use humour, have fun with your listicles, and your readers will, too.
The power of live is priceless, especially for a business's digital creative strategy. Streaming a live video, whether it be on Facebook or another platform, lets the viewer be a part of the event.
Make the video dynamic by walking around the event, hosting behind-the-scenes coverage or even interviews before and afterwards. A mobile device or tablet is perfect for taping a live video.
Some more ideas for a live broadcast are webinars, social events, how to use a product, a tour of a facility, training, question and answer sessions, candid camera-style videos and demonstrations.
Live streaming video offers endless possibilities for engaging and capturing your demographic and audience.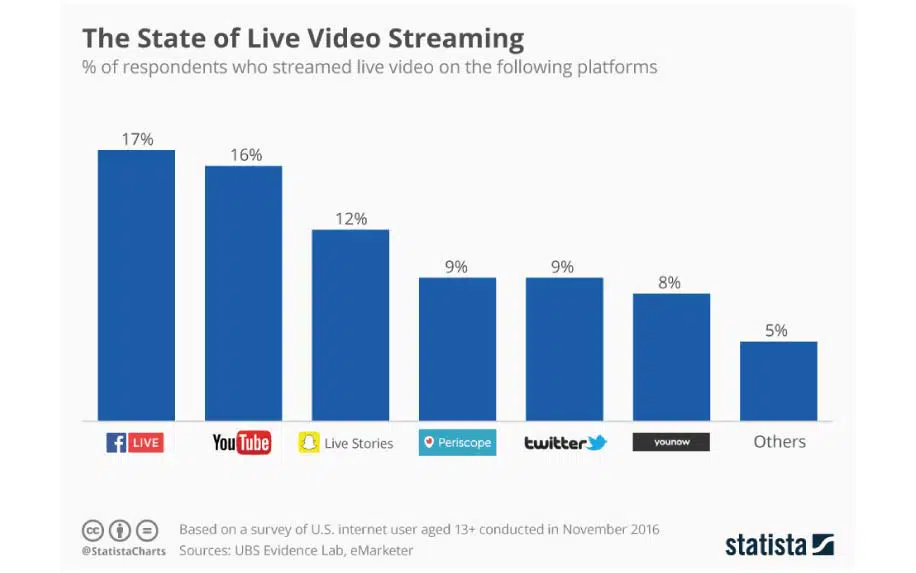 8. Include Millennials In Creative Strategy
The Millennial generation, people between the ages of 21 and 34, are important to understand because they are changing the way we market our businesses.
This group has grown up using the internet and craves content-driven media. They are connected to their mobile devices and aren't used to waiting for much of anything. They like social media, sharing what they find by liking, pinning, forwarding and commenting.
They also like to collaborate and share their opinions. Millennials support companies that are dedicated to improving their lives with informative inbound content.
Millennials want worthwhile, valuable information in the form of blog posts, e-books, whitepapers, videos, infographics and other how-to information. If businesses can offer this, they will have a lifelong, loyal customer.
9. Use Strong Visuals in Your Creative Strategy
Visuals are crucial to online success. Millions of graphics, photographs, gifs, infographics and other visuals are downloaded on social media daily. Creative strategy demands content with images due to them getting 94 per cent more views than content without.
This applies to all industries, niches and organizations. And products in action are valued more than a static photograph or image. Show how a product or service is being used and get your readers' attention.
Photos and videos taken on mobile devices are accepted in today's mobile world and are just as effective as professional photography.
Using creative images and graphics before, during, and after paragraphs of copy will draw attention to the content.
Linking an image to your website is also an effective digital creative strategy so readers can click and continue to learn more about the content by visiting your dedicated website. We share our most popular articles on creative strategy and creative ideas for business, which are more important than ever – today:
To start building your online creative strategy, contact our digital marketing agency today.