Some company names are iconic. Think Apple, Google, Disney, and Toyota. Steve Jobs came up with "Apple" and the name stuck, despite a copyright challenge from The Beatles, who already used the name for their record label.
Creative business names help you make an impact.
Google is so ubiquitous it is used as a noun, but it was originally called "BackRub." Walt Disney turned his own name into a brand, and Toyota is adapted from the company's creator, Sakichi Toyoda.
Of course, the brands above sell popular products that are known throughout the world, so it is not surprising that the names are famous. But would the products themselves be as successful without the name?
And what impact does a name have on a smaller, lesser-known business?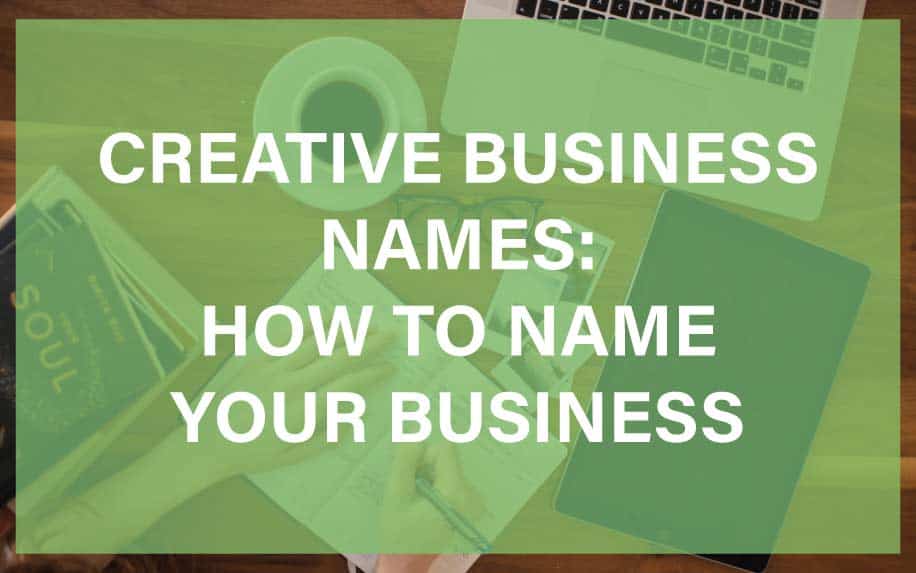 What Does Your Business Name Do?
The right name can create a unique business identity, but the wrong one can mar it, along with your chances of success. A great idea can be dead on arrival with a dud of a name.
Luckily, business owners can enlist help. It turns out that there is an entire industry devoted to naming businesses. Some companies pay thousands for a new business name.
The majority of companies throughout the world, especially small and local businesses, default to the use of a family name or the name of the owner as their brand, but there could be a benefit to investing in creative business names.
Linguists use words like "fricative" and "plosive" to explain the different sounds in words. Different fricative and plosives, and how they were arranged in a word, could make the consumer think of power, energy, and speed, or slowing down, relaxation, and comfort.
How to Come Up with a Creative Business Name
You do not have to be a linguist to come up with a great brand name.
Naming experts have come up with some general rules that should be followed when brainstorming your company name:
Keep it short. Consumers are faced with a barrage of advertisements daily, whether it is a pop-up on a website or sponsored ads on social media. Something short and easy to remember will generate more buzz than a drawn-out company name.
Use a name with a consonant-vowel-consonant pattern. The article cites examples like Gatorade and Amazon. The CVC pattern is the first combination infants learn across all languages and these names are easy for consumers to say.
Alliteration and assonance sound pleasant. Alliteration is the strategy of repeating words that start with the same letter, for example, Coca-Cola. Assonance is the repetition of similar (or identical) vowel sounds in sequential words, for example, Juicy Fruit.
However you approach naming your company, the most important thing is that the name reflects what you want to say about your product or service.
You do not have much time to make an impression, so your company name should be short, attractive, and easy to remember.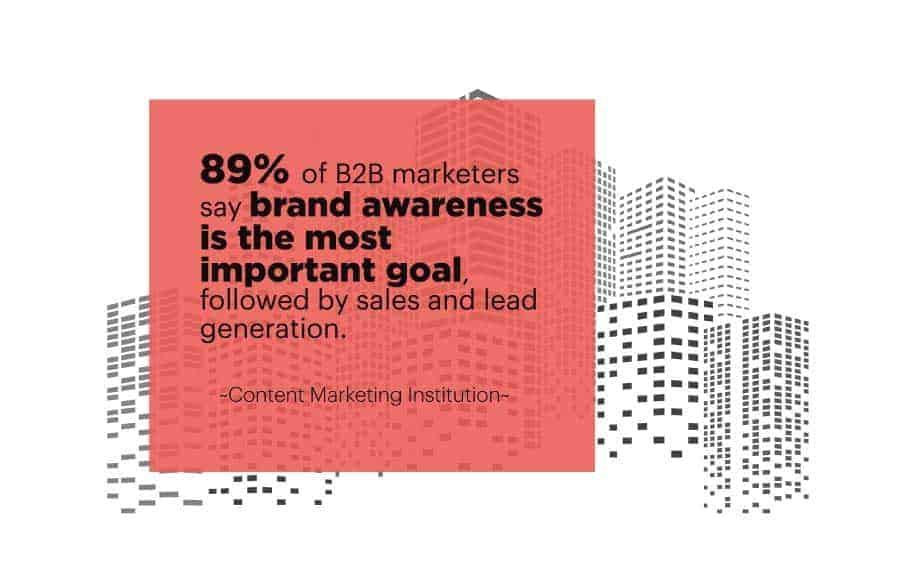 Creative Business Names: Potential Pitfalls
There are two primary issues to consider when naming your company that have nothing to do with the creative process. First, once you decide on a name, you have to see if it is available.
Company names are an intangible asset and are protected by copyright law. If you want your name to be legally protected, you have to register it and ensure that the name is not already being used by someone else.
Trademark laws vary from country to country, so you need to research the steps you should take to protect your company and avoid infringing on another trademarked name.
And if you are planning on selling your product or service internationally, you have to follow the trademark laws of each country in which you do business.
Even if the name is not exactly the same as another company's, a trademark application for the name may be rejected if it bears too much similarity to another company or product, or if the similarity would create too much confusion in the consumer's mind.
There is also the issue of "genericide," which is a term to describe when companies and brand names become so common that they lose the connection to that company's specific offering.
Examples of genericide, include the following previously trademarked names that are now common terms:
Bikini,
Zipper,
Kerosene,
Yo-Yo.
The second misstep a company can make is not thinking about what the name means or insinuates in different languages and cultures.
Even small businesses which only operate in their communities need to remember that, even if they are a mom and pop shop for their neighbours, no company operates in a bubble.
Whether you agree with it or not, it is important to be politically and socially mindful in order to be successful. Examples abound throughout the world of companies with names that have confused or offended other cultures.
A few instances of branding missteps that stand out include:
The beauty company Clairol named a curling iron the "Mist Stick" and marketed the product in Germany. Mist is a slang term for manure in the country.
A toothpaste in France was named "Cue", but what Colgate did not realize was that it was already the name of a French pornographic magazine.
Many people know about Ford's failed "Edsel", but you may not know that Ford once marketed the "Pinto" in Brazil. Unfortunately, pinto is a term for tiny male genitals in Brazilian Portuguese.
Mercedes-Benz, a German car company, operated in China using the name "Bensi," which in Chinese translates to "rush to die."
You may ask, "can't I just use a simple name for my company without jumping through all these hoops?" It is probably true that you do not need to spend $75,000 on professional brand companies when you are a smaller entrepreneur trying to launch your business.
But it does not hurt to take the above creative business naming tips from the experts into consideration when you are in the initial phases of creating your company.
Your company name will become your brand, whether you are a solo handyman or an enterprise with the potential for millions in sales.
Once a name is chosen, it is hard to change it, both in the consumer's mind and legally, so it pays to be thorough and get it right the first time. Finally, no matter how great the name, you need to offer a product or service that can stand on its own.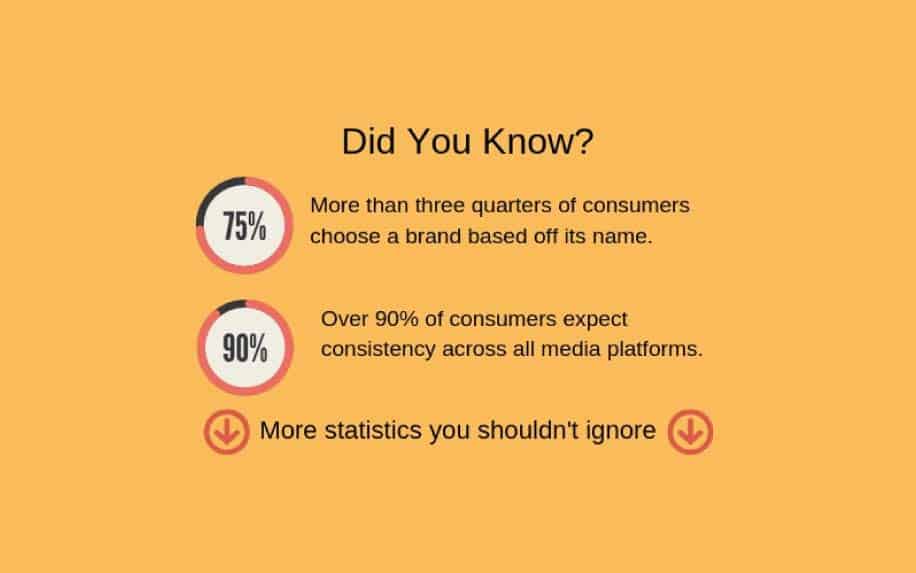 Importance of a Creative Business Name
Creating a creative name can be very hard but it can be the make or break for a business. This is because many businesses are built on brands which include the business name.
Catchy business names and names that are easily recognisable are key in creating a business name.
Great examples of catchy and easily recognisable business names include the likes of 'Reggae Reggae Sauce', from BBC's UK version of Dragons Den and 'The Boring Company', created by Tesla's Elon Musk.
Reggae Reggae Sauce was a sauce created by Levi Roots. A once family man now turned businessman and entrepreneur. He was born in Jamaica so his food always had a Caribbean and Jamaican twist.
This provided Levi with a great opportunity to create the brand name 'Reggae Reggae Sauce' as he was Jamaican and a lot of Jamaican influence is referred to as Reggae. You can now find Reggae Reggae sauce in all major retailers across the UK.
The brand even offers a lot more since the sauces in 2006, with soft drinks, frozen food, seasonings and more.
It is also worth talking about the name and how you can use it within branding. Amazon has one of the best creative brand/business names due to their branding of the name. The logo of Amazon is minimalistic and simple but has a secret meaning.
Amazon's logo now shows their recognisable smile as an arrow from the letter A to Z, which implies that they sell 'everything from A to Z'. which is a brilliant piece of branding.
Trademarking Your Creative Business Name
If the business focuses on a larger area, especially if having an international business is part of the strategy, then checking for global trademark registration is important.
A trademark registration protects not only the word used for the company and/or the brand name but also the style of the graphics used for the logo. Typically, trademark registrations are for a specific type of product/service or for certain business categories.
Steps to Take to Create a Creative Business Name for Your Website
Of course, creative business names also have a concrete impact on the success of your website. Here are some tips for ensuring that you choose the perfect brandable domain name.
Make a list of keywords that describe what a company does, who it serves, what products/services it offers, what area it is located in, what it represents, etc.
Play around with various combinations of those keywords, with alternative spellings and adding a short word before or after those keywords.
Put any good idea that comes from brainstorming into the Internet search engines to check to see if it is already used elsewhere.
Look for websites URLs that can be registered using those keywords and misspellings of those keywords.
Search the registered trademark systems, in multiple countries, to see if anyone else is using something similar.
If you need help with an aspect of the brand development process, contact ProfileTree today.