Once you have set up your online marketing plan, you should think about your content output that will attract and maintain steady views.
A proper content strategy allows you to build a following which will benefit your business in the form of a loyal customer base. Having content that caters to your viewer base will provide you with that edge you need to flourish your online presence.
Understanding these factors will allow you to adopt a content strategy.
Table of Contents
Why You Need a Content Strategy
According to statistics from DemandGen, 91% of B2B marketers say their organization relies more on content marketing than two years ago. Additionally, content marketing costs 62% less than traditional marketing and generates over 3 times as many leads.
With content marketing only becoming more important, you need a strategic approach to developing and distributing content that resonates with your target audience.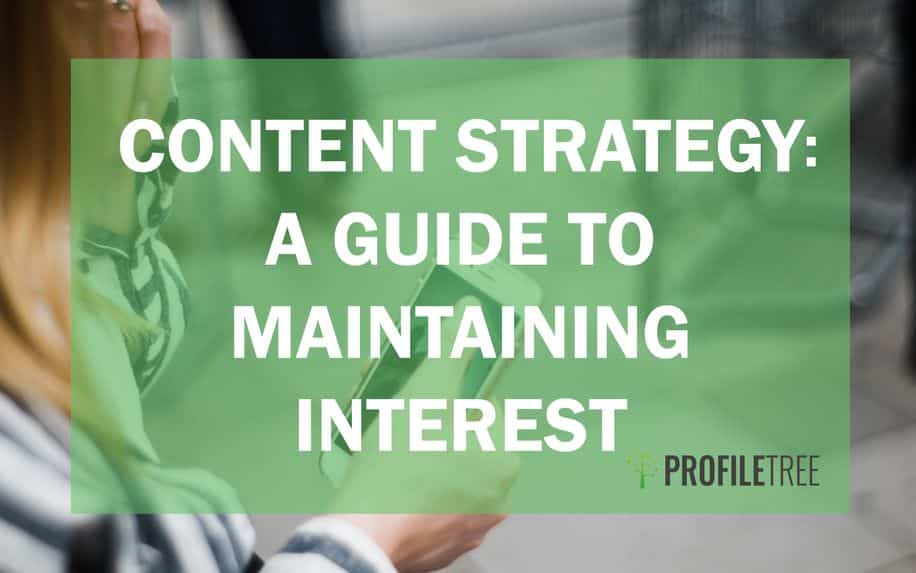 The Importance of Engaging Content
Discuss the reasons why engaging content is so important for businesses. Explain that engaging content can:
Increase brand awareness and credibility
Drive traffic to your website or blog
Generate leads and sales
Build relationships with your audience
Strengthen your brand's reputation
How to Create Engaging Content
Provide specific tips on how to create engaging content. These tips could include:
Know your audience
Identify their needs and interests
Create content that is valuable and useful to them
Use storytelling to capture their attention
Incorporate humor and other forms of entertainment
Use high-quality visuals
Vary your content formats
Promote your content on social media and other channels
Maintaining Interest Over Time
Address the challenge of maintaining audience interest over time. Explain that it's important to continuously create fresh and engaging content to keep your audience coming back for more. Offer tips on how to maintain interest, such as:
Establish a consistent content calendar
Experiment with different content formats
Collaborate with other businesses or influencers
Run contests and giveaways
Listen to your audience's feedback
Examples of Engaging Content
Provide specific examples of engaging content from different industries. These examples could include:
Video tutorials
Infographics
Case studies
Blog posts
Social media posts
Email newsletters
Conduct Keyword Research
Thorough keyword research ensures you create optimized content that ranks for searches that drive traffic and conversions. Use Google's Keyword Planner and review competitors' content to identify relevant topics and search queries. Organize keywords into buckets of high-funnel informational terms and low-funnel transactional terms.
For example, a shoe brand may target "how to clean sneakers" for awareness content and "where to buy stylish athletic shoes" for conversions. Prioritize keywords based on search volume, competitiveness, and business impact.
Building a Content Strategy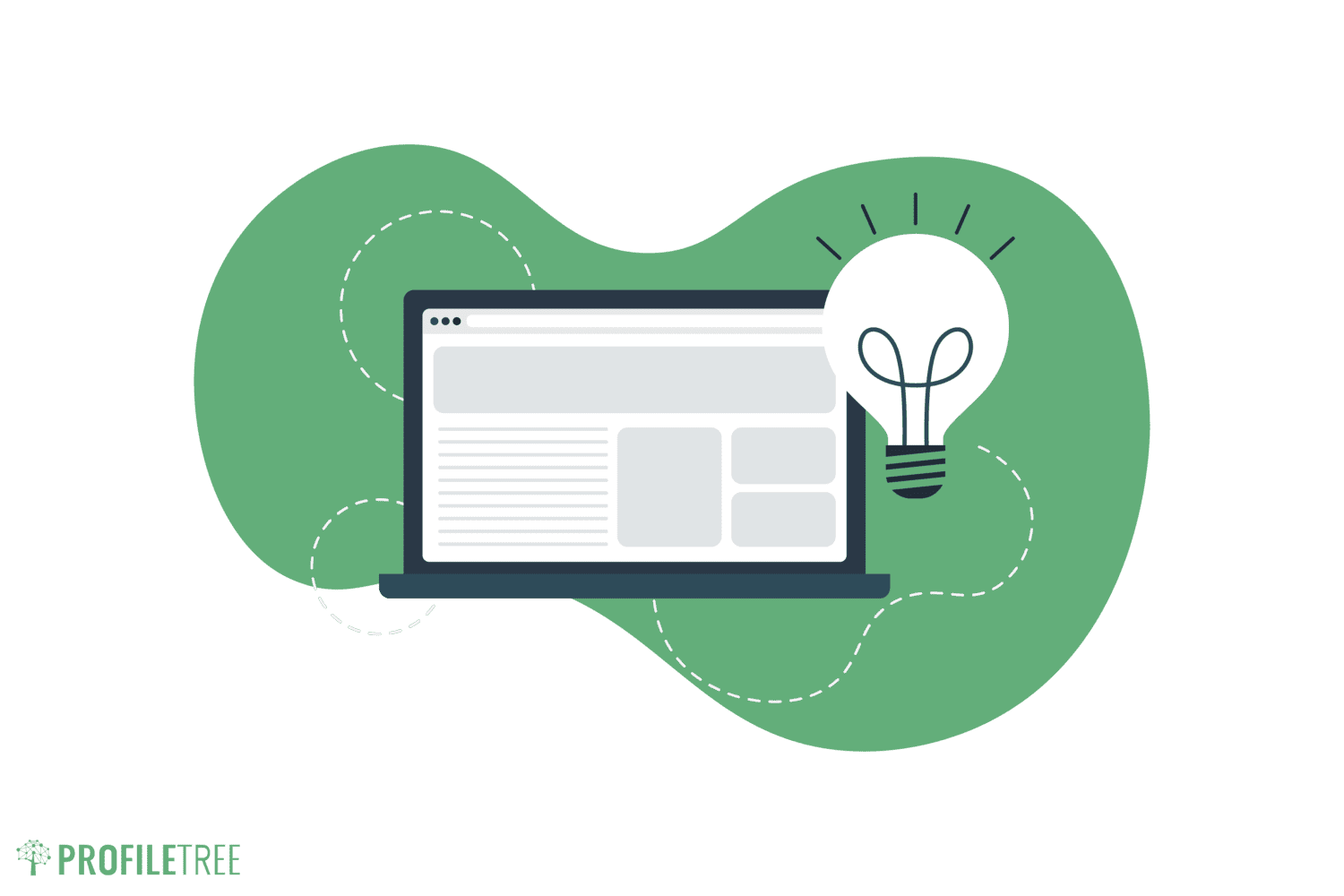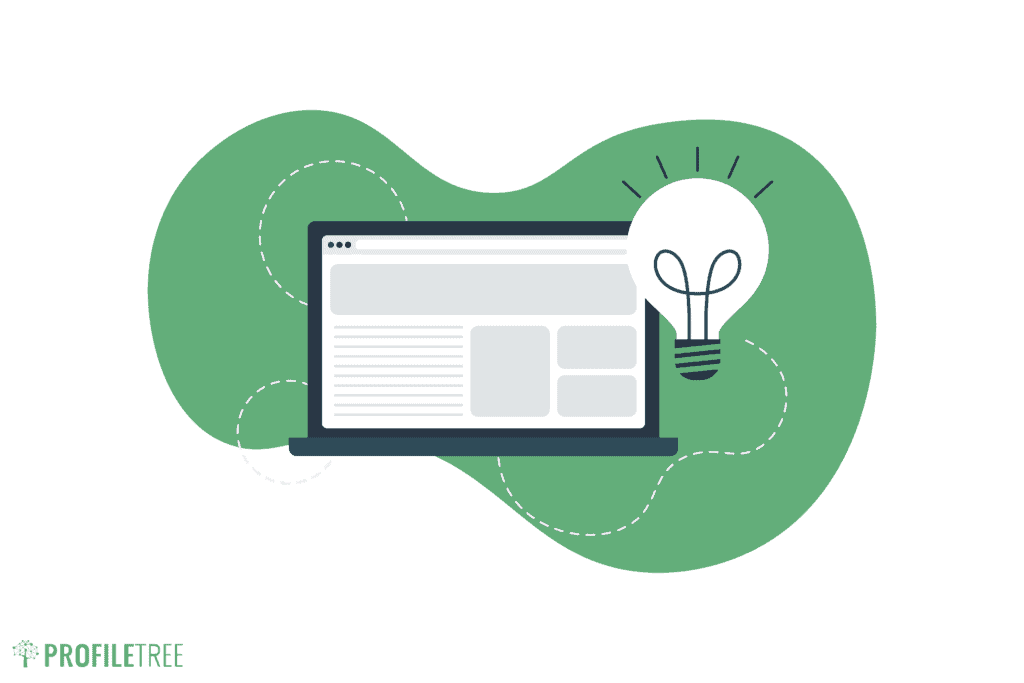 Before you can adapt your content, you must identify the nature of the content you create. Every business has a niche that they cater to. Understanding this niche will help form a basis for a sound content marketing plan. 
Embracing your niche allows your business to gain followers at a rapid rate. Here are some simple steps to identifying your niche.
1: Identify Why You Create Your Content
Knowing your reason for creating content allows you to set clear objectives for your content creators. Having a coherent aim will allow for creating content that maintains consumer interest.
People expect consistent content from each brand, and they can often experience unrest when faced with unfamiliar content than what they expect. For example, if Apple were to slow down their content output or produce it at a lower standard, many consumers would be disappointed and confused.
The nature of your content will vary according to your reason for creating them.
Sometimes, you might find it necessary to create informative content to raise awareness. Other times, you will find that your best option is creative content that generates more hits. It is very situational, and it is all up to the type of brand you are looking to establish.
2: Find Your Medium
Once you have found a successful formula, you should stick to it. What works in video form might not be so interesting when converted to text and vice versa.
Expanding to several mediums might seem tempting, but remember not to spread yourself too thin. Users tend not to transfer very well across platforms, and chances are, they already prefer the current one. 
We tend to avoid change unless necessary, and when that's the case, we make sure that the transfer brings several improvements to its predecessor. 
However, being ready to evolve and experiment with new features, such as TikTok and Instagram Reels, is always good if we want to stay up-to-date.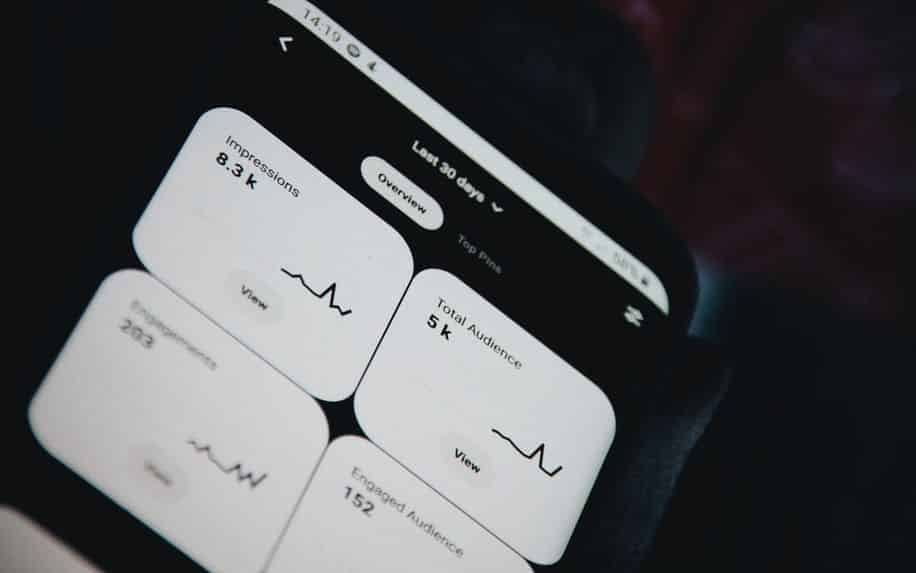 3: Know Your Audience
Good knowledge of your target audience allows you to better adapt to their needs. A younger audience might prefer more flashy, technologically advanced content. On the contrary, an older viewer base might opt for simpler, more informative content. 
Unfortunately, it is impossible to adopt the needs of all focus groups; however, the proper balance must be struck.
To better understand your audience, an in-depth analysis of your analytics will allow you to identify crucial statistics like your average age group and most of your viewers' gender and nationalities.
Define Your Objectives
Now that you have identified your niche, the next step of your content marketing strategy involves creating objectives that complement your online marketing plan.
A business plan for content marketing should involve all objectives (both new and already accomplished ones) as well as hurdles and obstacles that might face your online entity during its growth.
Proper documentation for your digital marketing plan will allow you to track your team's progress accurately. This also allows you to identify any hiccups that may have occurred, like certain content that did not appeal to the viewers.
Do Your Research
A big part of why someone will choose to consume your content over others is that they find it useful.
A good content creator should always be current with all the latest trends and topics of interest. This allows you to stay relevant in this incredibly fast-paced electronic world. 
Staying relevant will ensure that rising trends reach you before they are oversaturated with content, which ultimately helps your content go viral.
Always keep an eye on social media and relevant discussions to find what people are regularly discussing. Catering to this trending topic will generate a lot of hits for your brand, exposing potential consumers to your curated content.
Content is Key
The field of digital content production is incredibly competitive. Content consumers want original content, so creativity is your friend.
The Internet revolves around celebrating originality – that's why you should avoid trying to mimic others but simply look for inspiration. Your best course of action is choosing topics you are well versed in. Something that you can provide a lot of insight into. This is exactly what consumers want: something simple to digest, yet they can still learn from it. 
Remember that only when you have mastered the topic can you explain it simply. Find your style and embrace it; only then will content consumers recognise your efforts and consistently follow you.
You may find our article about creating content that pleases customers useful, too.
Tools Available for Strategy Growth
Now, you should have identified your audience and started producing viable content. Here are some tools that may help you gain the exposure you need.
Search Engine Optimization will allow you to ensure that you rank high on related search results. This is incredibly powerful in attracting new potential consumers.
Social Media is another great tool that you will use for various purposes. The first is monitoring rising trends and topics of interest that you know will attract traffic to your online business. Afterwards, social media may be of use to further the discussion as well as to analyse people's reactions to your content. A good strategy involves business interaction with content consumers to get feedback. 
A content management system allows you to create an interconnected hive of content creators in complete sync. This allows room for your business to expand its content creation team with little effort when it comes to integrating the new members. 
Staying organised is not only great for efficiency, but it also allows for easier documentation of the whole process, which is necessary when you need to evaluate your company before your next big decision.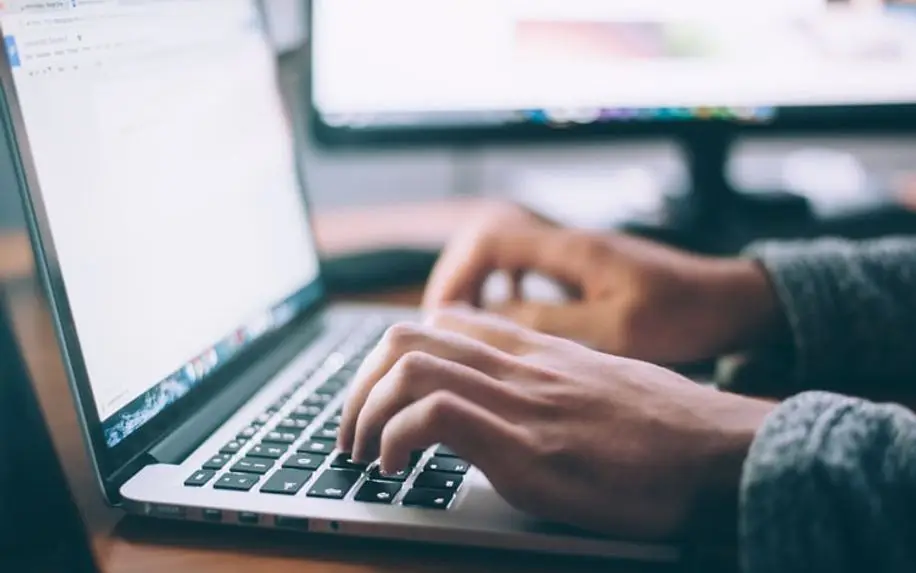 Cornerstones of Any Content Strategy
First, you must identify the nature and purpose of your content. Then, you must decide on the most suitable channel on which you will be delivering your content.
Afterwards, you need to observe your target audience and why they consume your content. This should all be well documented, your objectives should always be clear to yourself and your employees.
Finally, you need to realize that creativity is what gives you an edge in this highly competitive market. Observing trends and doing lots of research will show in your work and your audience will greatly appreciate it. But remember not to lose your identity amongst this storm.
Before you can create something that interests the potential consumer, it should at least be interesting to yourself. Consistency and hard work are an essential part of the success of any content strategy and remember to capitalise on any sudden generated interest as it carries a huge potential for growth.
Map Content to the Buyer's Journey
Your content should guide prospects through every stage of their buyer's journey with your brand. Identify their pain points and questions during each phase.
Awareness: Helpful educational content like blog posts, ebooks, and videos to establish your brand as a thought leader.
Consideration: More detailed content like comparison guides, product pages, and demo videos when prospects are evaluating solutions.
Decision: Case studies, expert testimonials, ROI calculators, and free trials to provide social proof and incentivize purchase.
Develop an Editorial Calendar
An editorial calendar keeps your content strategy on track and aligned to business goals. Plot out the topics and types of content you will create each month across your website, blog, social media, and other channels.
Coordinate content themes with upcoming products, promotions, or events. For example, fitness content around New Year's resolutions.
Leave room for timely or opportunistic content that aligns with trends or news events as well. An agile content process adapts to ever-changing consumer interests.
Craft Compelling Content
Follow best practices for creating content designed for your audience:
Personas: Align content to detailed buyer personas. What information do they want and how can you tell the story from their perspective?
Original Research: Don't just rehash what others have already said on the topic. Include original data, interviews, surveys, etc.
Storytelling: Build narratives that captivate readers rather than writing generic self-promotional content.
Visuals: Break up text with relevant photos, charts, videos, and graphics that reinforce your message visually.
Conversational Tone: Write in a relatable, human voice that feels like helpful advice from a friend. Avoid overly formal or stiff marketing language.
Promote and Amplify Content
Don't just publish and pray. Strategically promote content across channels through:
Email marketing campaigns
Social media engagement
Paid ads
Content amplification tools like Quora and Reddit
Link building and contributor outreach for earned media
Internal linking between related articles
Analyze performance to identify your best-converting content. Then double down on those topics and formats with more distribution and promotion.
Measure Results
Use metrics like dwell time, social shares, inbound links, conversions, and ROI to benchmark content performance. See what resonates best with your audience for clues on what to create more of.
Tools like Google Analytics, BuzzSumo, and Ahrefs provide data-driven insights to refine your efforts. Set specific KPIs to track and optimize progress over time.
Content Strategy Frequently Asked Questions
Q: How often should I publish new content?
A: Most brands aim for 2-3X per week for blogs, and daily for social media. But quality over quantity is key. Start with a pace you can handle, then scale up content output once you fine-tune efforts.
Q: How do I get content ideas?
A: Keyword research, competitor audits, surveys, newsjacking, interviews with customers, events in your industry, analyzing old content performance, and staff brainstorms will give you plenty of inspiration.
Q: What's the best way to promote my content?
A: A mix of owned channels (email, social media, etc), paid ads, influencer partnerships, guest posting, link building, and CONTENT repurposing into different formats creates a multiplier effect for reaching wider audiences.
Content Strategy Conclusion
Developing a robust, integrated content strategy is crucial for brands looking to engage audiences and drive growth in 2023.
With consumers increasingly distrustful of traditional ads and marketing messages, quality content that educates and entertains is key for establishing trust and credibility.
By researching high-value topics, mapping content to the buyer's journey, promoting across multiple channels, and continuously optimizing based on data – brands can build an audience of loyal followers.
Great content establishes thought leadership, generates traffic, nurtures leads, and converts customers across every stage of their relationship with your company.
It requires substantial investment and coordination but pays long-term dividends by fueling organic growth. The brands putting in the work to create content that truly resonates reap the benefits.
Follow this guide to develop an engaging, effective content strategy tailored to your business needs and audience interests. Always focus on providing value rather than making a sales pitch. With smart strategy and compelling creative, your content will connect with consumers and take your business to the next level.
Start Building Your Content Empire Today
An intelligent content strategy that attracts and engages viewers can set your brand apart. Now that you know the key ingredients for content marketing success in 2023, it's time to start planning and publishing exceptional content that delivers results.
For more assistance creating strategic content that drives conversions and growth for your business, [get in touch]. Our team of content experts can help take your brand's content to the next level this year.