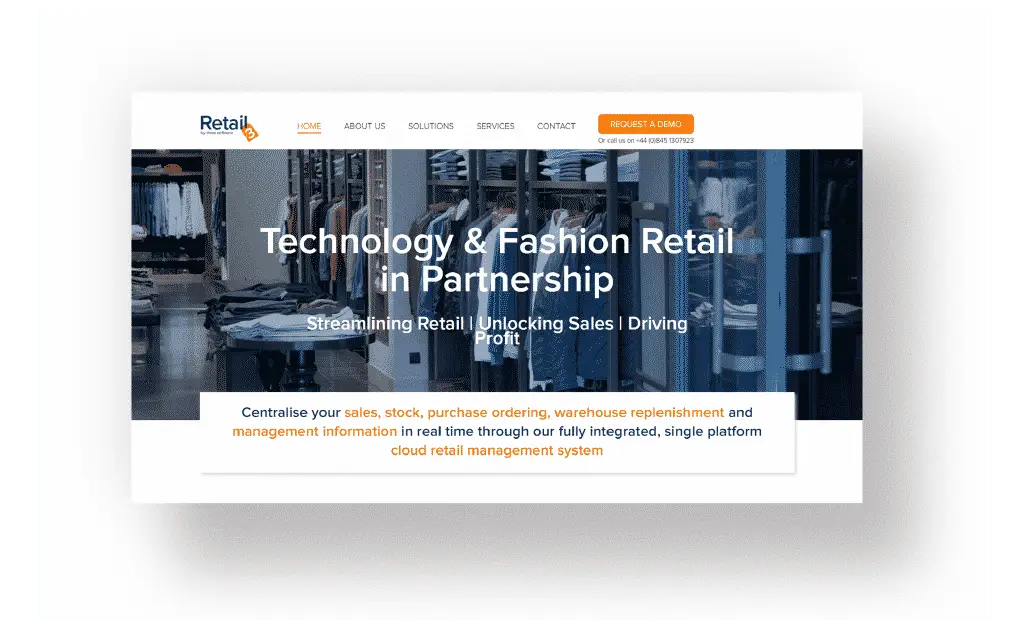 Our Approach
Optimised Content and Social Media
Three Software's huge range of services required several landing pages, including pages for point of sale & story systems; loyalty & discount cards, gift cards, e-commerce systems and inventory management, with calls to action included with each service. ProfileTree conceptualised a fresh company logo along with sleek navy and orange branding, contrasting against a white background. Whilst highlighting the company's fresh branding, opting for such a website design clearly separated the company's services.
The content writing team at ProfileTree consulted with the company and articulated their story on an extensive and visually appealing 'About Us' page. Across each of the major landing pages, content was fully optimised: a crucial step in ensuring our client met Search Engine Optimisation (SEO) requirements. A combination of content and design efforts significantly boosted Three Software's position on Google Search rankings, helping the company achieve the prominence they truly deserve.
Beyond building a secure and digital showcase for ThreeSoftware, ProfileTree provided guidance on an extensive content and social media strategy. Producing shareable content in a variety of formats allowed the client to carry on with a lengthy social media strategy engineered for growth and a focus on generating leads. By devising such a strategy, ProfileTree were able to ensure that Three Software remained competitive in the present and into the future.
Results
Boosting engagement and sales
An extensive and expertly devised website strategy, geared towards lead-generation and organic growth.
An engaging and visually appealing website, showcasing services and fresh brand design.
A well-resourced and shareable social media strategy, boosting engagement and sales.
A fully optimised content strategy, boosting rankings on all search engines.
More Case Studies