Social media has allowed businesses a unique opportunity to understand customers, the market, and the competition easily and efficiently, which helps your business adjust accordingly to satisfy their needs and fill any market gaps. This is mainly because almost everyone uses social media to express their interest.
Naturally, that is a lot of data to process, which may cause your monitoring efforts to be overwhelming, but fear not, as this guide will help you optimize your social media experience to save you valuable time and effort. Social media monitoring tools are arguably the most important tools for businesses looking to learn about the market and their customers as they maximize their benefits from social media.
Monitoring and measuring performance is crucial for today's social media marketers. This guide will walk you through the 10 most powerful social media monitoring tools available, key features to look for, and how to extract maximum value for your business. Whether you need comprehensive analytics or easy reporting, this guide has you covered to make data-driven decisions and demonstrate the ROI of your social efforts.
Table of Contents
What Is Social Media Monitoring?
Social media monitoring is observing information on various social media websites to help you better understand your customers, the competition and even your relevant industry. Essentially, social media monitoring involves crawling all publicly available content and indexing them according to their relevant topic to allow easy searching to find the information you desire.
This can be extremely useful as it gives you the upper hand of knowledge, which will help you in various aspects of your business, which we will discuss individually.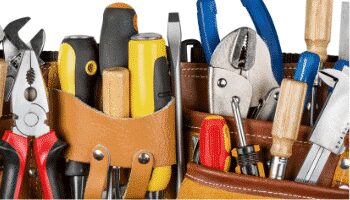 1-Improved Communications
You can easily find customers talking about your business by constantly monitoring social media. This will help you address their inquiries and respond to any issues they might be having. Additionally, social monitoring will allow you to engage with customers who have something positive to say about your business, showcasing their testimony for anyone looking up your brand online.
Additionally, by monitoring social media, you can reply much more quickly to customers, significantly improving your brand's response time. Response time is a very important statistic and is often a measurement of a well-established online brand.
2-Campaign Follow Up
Properly indexing the gathered data lets you easily identify which campaign generated the most buzz for your business. This can be done by indexing messages according to certain keywords exclusive to each campaign. This is extremely effective in analyzing the success of each campaign and allows you to understand which types of marketing campaigns work best. If you want to optimise your marketing campaigns, check out our social media marketing guide.
3- Understanding the Competition
Another great use of social media monitoring tools is to help you analyze your competition to see their decisions and how effective they are. This will also allow you to identify gaps they are not taking advantage of, allowing you to gain a competitive edge.
Additionally, you will be able to identify the problems customers' problems with the competitors, which will allow you to convert those customers for a bigger market share.
4-Understand and Identify Future Trends
By monitoring the interactions of your target audience, you will certainly notice some topics that are gaining interest. This will give you a head start over the competition regarding addressing these topics. This ensures that you stay ahead of the curve using the collected information that will allow you to predict future trends for your business to remain relevant.
5- Niche Market Integration
By definition, a niche market is a small market that requires a specific product or service. This means that members of this niche group are very likely to share common requirements and will often hold the opinion of each other highly. This creates an opportunity for your business to identify an influencer for this group to ensure that they have a pleasant experience with your business. This almost ensures business with that whole niche group, which would otherwise be hard to achieve.
Top Social Media Monitoring Tools To Use
Social media is a great option for monitoring simply because of its large user base, which will provide you with a lot of information. Unfortunately, not all of it is useful, so here are some social media monitoring tools to help you filter through this data.

This is one of the leading multi-platform social media monitoring tools that will not only help you streamline your social media experience but will also provide you with the necessary tools to effectively monitor many social media websites like Facebook, Foursquare, Google+, LinkedIn, Twitter and WordPress which makes it the best option for monitoring several social media networks at once.
To begin with, Hootsuite will allow you to set up multiple streams, each tracking their keywords. You can then share these streams with your team for better collaboration. Their search function is incredibly versatile, allowing you to search for any keyword and even by location, allowing you to zero in on your desired market. HootSuite also supports Foursquare, Google+, LinkedIn, Twitter and WordPress, making it the best tool to monitor most social media networks simultaneously.
Perhaps one of the most powerful social media monitoring tools will allow you to search the web for articles, conversations or reviews regarding any keyword you look up. After you have found your relevant data, Brandwatch will analyze it and provide various graphical representations to help you easily capitalize on it. Brandwatch aims to provide you with the highest quality of information in real-time tailored to your specified keywords using their advanced algorithms to filter out irrelevant or spam data.
Additional filters will help you narrow down the results by language, location and "sentiment", which allows you to target exclusively positive or negative comments depending on your intention for monitoring. The sentiment filter is flexible and may be adjusted to suit the nature of your business, allowing for more accurate data analysis. These advanced algorithms are paired with streamlined graphical representations, making this one of the most powerful tools for social media monitoring.
3-TweetReach
Like many social media marketing tools, this one claims to show you the true "reach" of your tweets by showing you your most influential followers, most engaging content and how well your business is doing compared to the competition. This comprehensive service will provide valuable information like the best time to post, the most popular hashtags your audience responds to and graphical representations of your brand's popularity changes.
Additionally, Tweetreach will allow you to monitor multiple clients at once, showing you at which times their posts had the greatest reach, which allows you to optimize your posting schedule. Finally, these various graphs and statistical data may be used to compare your marketing efforts to the competition to identify any necessary adjustments to stay ahead of the curve.
4-TrackReddit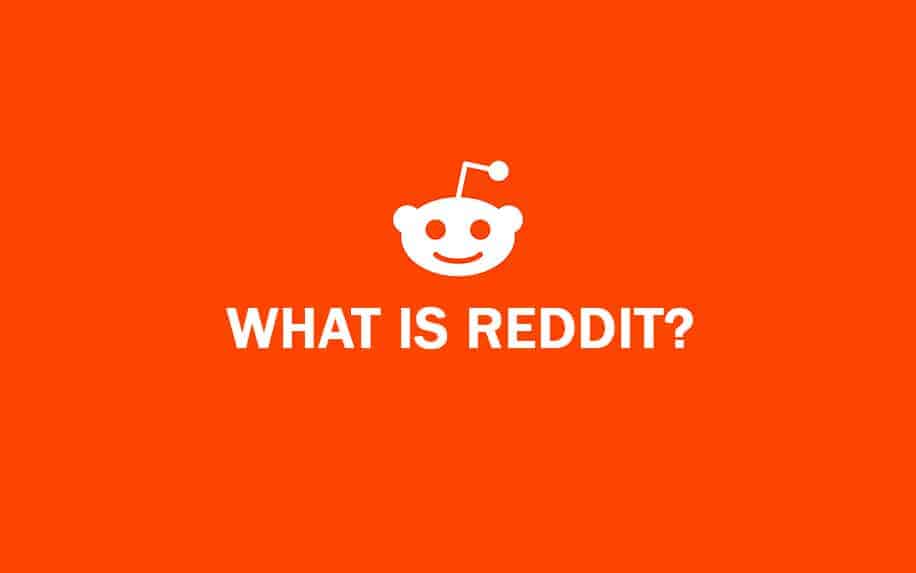 Reddit's claim to be the "front page of the internet" is a bold statement, but there is some truth to it. Regarding discussions, almost everyone will head to Reddit to find relevant individuals via subreddits. This makes it an essential website to monitor to gain insights about your brand or a relevant keyword.
TrackReddit is a simple website that will notify you whenever a certain phrase is mentioned, allowing you to stay on top of this vast website full of conversations. When researching the market, Reddit can be one of your best options to get a general idea of what your target audience wants and what the competition isn't satisfying. This helps your business improve and win over customers. Here's a list of what TrackReddit, one of the leading social media marketing tools, has to offer you:
Real-Time search for words or phrases
Text/E-mail alerts
Graphical representation of essential statistics
Filters to narrow down results and remove spam
Simplified method of exporting data for use with your preferred monitoring systems
5- Google Analytics
Features:
Tracks website traffic sources, including social
Provides acquisition, behaviour and conversion data
Customizable reporting and sharing
Integrates with other Google tools like Data Studio. Benefits:
Quantify social's impact on site traffic and goals
Identify top social content and channels
Improve site optimization based on behavioural data.
Access a free and powerful option.
6- Sprout Social
Features:
Monitoring across social channels
Influencer identification
Real-time alerts and monitoring
Competitive benchmarking and analytics Benefits:
Manage social channels and engagements from one dashboard
Identify influencer opportunities and grow reach
Get notifications on brand mentions, trends, etc.
Benchmark performance against competitors
A comparison table showing key features across the top social media monitoring tools:
| Tool | Listening/Monitoring | Analytics | Reporting | Scheduling | Workflow |
| --- | --- | --- | --- | --- | --- |
| Sprout Social | Real-time monitoring | Audience demographics | Custom reports | Post scheduling | Team collaboration |
| Hootsuite | Limited monitoring | Campaign tracking | Custom dashboards | Content calendar | Team workflows |
| Keyhole | Hashtag monitoring | None | Shareable reports | None | None |
| BuzzSumo | None | Influencer analysis | Exportable data | None | None |
| Talkwalker | Comprehensive listening | Sentiment analysis | Interactive reports | None | Real-time alerts |
| Google Analytics | Acquisition sources | Traffic insights | Customizable | None | Integration with Google tools |
| Social Mention | Real-time alerts | None | Basic reports | None | None |
| Zoho Social | Monitoring and alerts | Channel analytics | Client reporting | Post scheduling | Project management |
| Buffer | Limited listening | Engagement metrics | Scheduled reports | Bulk scheduling | Collaboration tools |
| Hootsuite | Twitter stream listening | Campaign analytics | Customizable dashboards | Content calendar | Team workflow |

This makes it easy to see which tools have the listening capabilities, analytics, reporting, and additional features you need.
Social Media Monitoring Services
Alternatively, if you are not interested in what goes behind the scenes of social media monitoring, you may opt for an agency that will do that work for you. These agencies will not only monitor social media for you, but they will also analyze the gathered data and provide useful information relevant to improving your business. Here are some of the leading agencies in social media monitoring.
This professional agency will take up the task of monitoring social media for you. Then, they will provide you with real-time notifications about relevant conversations. Additionally, you can use their online dashboard to manage all conversations on every social media website simultaneously.
The best part is that they will analyze your data for you and provide you with coherent reports regarding the impact of your current marketing efforts and a calculation of your ROI to ensure that marketing is going as efficiently as possible. Vuelio can be a great resource when you cannot dedicate resources to social media monitoring, or you simply would like a professional's take on this convoluted task.
Statistics and specifics on the value businesses can drive from social media monitoring tools:
By detecting real-time complaints, companies using social listening tools experience 60% faster response times to customer service issues. (Social Media Today)

A global electronics brand used social monitoring to identify and connect with micro-influencers, resulting in a 2X increase in referral traffic within 3 months. (Sprout Social)

Hootsuite customers leverage geo-targeting capabilities to identify an average of 30% more local marketing opportunities and events than manual searching.

Sprout Social helped a food and beverage company uncover 450+ relevant hashtags and online conversations, allowing them to double their engagement rates using trending hashtags.

Keyhole's image monitoring enabled a retail chain to find unauthorized uses of their logos online and resolve 90% of issues within 48 hours.

A 2022 survey found that 63% of marketers say social media monitoring tools are crucial for measuring campaign performance and ROI. (Ragan Communications)

Software company HubSpot saw a 55% increase in lead generation after leveraging social monitoring data to identify and target key influencers in their niche.

Social Mention identified a public relations crisis for a brand 48 hours earlier than their internal team, enabling them to respond promptly and reduce negative mentions by 70%.

Providing specific data points and real brand examples helps quantify the tangible value and impact monitoring tools can drive for marketing, customer service, PR and more.
Setting Monitoring KPIs
Mentions – Track brand, product, campaign mentions and keywords
Reach and Impressions – Measure potential audience size
Engagement – Likes, shares, comments
Sentiment – Positive, negative, neutral percentages
Conversion tracking – Lead generation, sales from social
Competitor benchmarking – Compare impact and engagement
Track Campaign Performance
Use UTM campaign tags to track engagement and conversions
Compare engagement rates across different campaigns and creatives
Monitor positive and negative responses/sentiments for each campaign
Optimize targeting and messaging based on campaign analytics
Report on ROI and impact on business goals for each initiative
Emerging Social Monitoring Technologies
AI for analyzing unstructured data at scale, sentiment analysis
Natural language processing to classify content without keywords
Image and video analysis for visual social monitoring
Voice of the customer analysis across channels
Predictive analytics based on historical trends
Integrations with AR/VR to track experiential marketing
Expanded use of geofencing, location tracking
Social Media Monitoring Tools FAQ
Q: What are the main benefits of social media monitoring?
A: Increased brand awareness, identifying new opportunities, protecting brand reputation, gaining competitive intelligence, measuring performance.
Q: What tools are best for listening vs analytics?
A: Tools like Keyhole and Social Mention are great for general listening, while Sprout Social and Hootsuite provide more robust analytics.
Q: How much do social monitoring tools cost?
A: Prices vary widely – some free options like Social Mention, moderate cost tools like Hootsuite at $99/mo, to enterprise platforms that can cost thousands per month.
Q: What metrics should we track?
A: Start with brand mentions, reach, engagement, and follower growth. Expand into ROI, conversions, and demographics.
Q: How often should we monitor and analyze data?
A: Daily monitoring is ideal to identify trends and opportunities quickly. Schedule weekly/monthly analysis to optimize efforts.
Social Media Monitoring Tools Conclusion:
Implementing a social media monitoring and analytics strategy is crucial for guiding decisions and resources. The tools explored in this guide provide unmatched capabilities to listen, analyze, publish, and manage accounts in one place. Take time to evaluate your business goals, resources and needs.
With the right approach and tools, the insights available will help improve performance and maximize your social media investment. Monitoring your brand and community should be the foundation of your overall social strategy.
Social media monitoring is a time-consuming task that ensures you are constantly updated with anything happening online regarding your brand or relevant keywords. It is extremely useful as it provides a measurable indicator of the reach of your marketing efforts.
Additionally, it also helps you identify key influencers that you should use as "brand ambassadors" and major issues that you should address. Regarding social media monitoring, the key to a successful implementation in your business is efficiency. This is where these various social media monitoring tools come to play. These tools will help you efficiently find and index relevant conversations while also providing you with automatically generated statistics to help you see the progress that you're making.