Video content currently represents one of the most important content formats, if not the most important, and cannot be be ignored.
This essential guide looks at how you could be unleashing the ROI of video for your business.

Which One Are You?
Sitting at your desk and typing "video content" in Google's search box. It is most probably one of three cases:
You are trying to find out if it effective. If yes, then how it can help your online presence grow.
You already know how important it is, you are just lacking the "how to" and the tools to help.
You are already a video creator, and you are searching for ideas and inspiration to create valuable video content and the right video distribution strategy.
Do you relate to any if that? If the answer is yes, then this article should answer these questions.
Create Video Content. But, Why?
We would love to start by pointing to the meaning of content marketing which we covered in another article "Content Marketing: The Power of a Story." Relating the meaning of content marketing to video content makes it easier to explain why the video marketing is taking the digital marketing world by storm.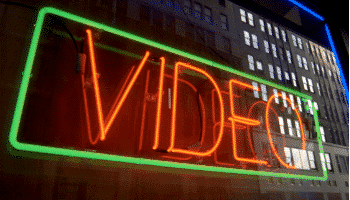 The power of content lies in its ability to tell relevant stories. Now, the best way to tell a story is through detail and engagement. Detail and engagement occurs when we entail sound, colors, words, motion, examples, places, and real experience. Through these details, the audience's senses become engaged with your content. The more details you include, the bigger the influence becomes.
Therefore, video content is more engaging than text, audio, or images. Another element that contributes to the trend is that videos are time-saving. Time is a major factor that affects people's decisions on what to watch and what not to. The nature of video marketing has made it a favorite choice.
Video Production
Educate
Education adds value to your viewers. Businesses often make a mistake when they think "hey, this is a business page, what can we do except promote our products?" Wrong. Even if your company sells toilet paper, you do have something to educate people about.
A nice way to brainstorm ideas is asking: "What does my target audience love to do when they are not using my products?" Let's continue with the toilet paper example. Toilet paper is a basic home product used for cleanliness purposes. Home and cleanliness are the main keywords.
Can you create educational video content relevant to these two keywords only? Absolutely. For instance, video topics could raise awareness about many health issues, especially those relevant to cleanliness.
On another campaign, you can create Do It Yourself videos for families and parents to build useful home décor. Every business must prove itself to be an expert, so that people choose to buy its products. Not because they are the best, but because consumers can always rely on its expertise.
Entertain
Entertainment is perfect for creating engagement. Most of the time, people go to social media platforms looking for a brain break, or because they are bored.
Entertainment should be a part of your video content creation strategy. Videos could be just funny or amusing. They could have no purpose except telling a joke, a story or spreading happiness such as the famous Coca-Cola campaigns.
Entertaining through telling a story is a great way to make viewers love watching your videos again and again. This Budweiser Super Bowl ad is a perfect example. Who could resist this lovely pup's love story with a horse?
Engage
Engaging your audience is dependent on your video content and knowing where to find your target audience. Many platforms support video format; however, choosing the right platform for your business is always tricky.
Some businesses just assume that it is better to be present on every social media platform to be able to reach everyone. This may be suitable for huge brand names, because they have all kinds of consumers, and more importantly, because they have bulky marketing budgets. For most businesses, the number of platforms they share content on does not matter. What matters most is whether your target audience is using the same platform you are using.
This will be discussed further below under Video Content Distribution Strategy. Otherwise, there will not be engagement. On another note, engaging your audience will not happen if your content is dreary and pointless. Moreover, responding to your audience increases your engagement rate. According to SocialBakers, "Socially devoted brands get 3.5 times more interactions than their less responsive counterparts." Finding out what your target audience loves to watch is key for engagement.
Tips for Creating Outstanding Video Content
Think of Your Core Values
As we agreed, videos deliver messages clearly and strongly. It should come naturally that a business wants to deliver a strong brand image. One of the central contributions to a good brand image is a company's core values. It is a good idea to make videos that highlight your core values one by one. However, core values should be a common theme in all your video content. Highlighting core values does not only happen by saying: "Hi, our core value are innovation, integrity, and diversity." Core values are represented through the topics you pick for your content.
Through the color palette you pick for your visuals. Through the choice of words, pictures, the footage, and camera shots of your video content. Every detail in your video should represent your core values, remember that. This should make it easier to choose topics and act as an inspiration to create relevant content, too.
Take in Main Characters
People love to know the person behind the business. The faces and lives of CEO's and staff members are things that people look forward to knowing. Names like Mark Zuckerberg, Bill Gates, and Elon Musk are not just names of CEO's, they have become public figures. That surely has an impact on their businesses.
A brand appears to be more sincere and genuine when people get to know that real persons who share their beliefs and thoughts are working behind that business. While creating video material, rather than actors, focus on those who are already a part of your organization. Do not ignore the significance of appreciating those who run your business. This has a positive impact on the employees, the viewers, the brand image, and consequently, the business's profit.
Maintain a Tone
For start-ups and medium-sized businesses, shooting can be intimidating. Twenty years ago, that would have made sense, but not today. As smartphones, apps, and free tools on the Internet spread like wildfire, producing high-quality videos became a lot easier with video editors like Flexclip. A huge budget is only necessary in case you want to create Hollywood-like video content. That is not the case with most businesses.
For most businesses, high-quality videos will do; and that is achievable. By applying some easy tips, you can easily produce high quality videos:
Avoid shaky footage by using a tripod, the T-Rex arms technique, or the Human Tripod. T-Rex is where you Take the camera with both hands and bring your elbows into your body just under your armpits and the camera close to your chest. Whereas the Human Tripod is where you use your surroundings as a place to rest your elbows, spread your legs about shoulder-width apart.
Audio is the second most notable ingredient of your video. Make sure the voice of the speakers is clear and easy to understand. Background noise is a massive turn off. Avoid wind blowing, loud traffic, heaters and fans, or even the twittering of birds. Adding background music is a good idea if it matches the atmosphere of the video.
Get comfortable on camera. Confident and well-trained speakers show a sense of professionalism and seriousness. That is crucial for a business video. If you are unsure, then your business seems unsure. Start your video smiling and keep your chin up as you speak. Keep a positive body posture and speak in an established tone of voice.
Background and lighting also affect how your video looks like. Background must be inviting and suitable to the topic you discuss. Loud and messy backgrounds are distracting, and they push the viewer away. Lighting should create depth and transparency. It either puts your video content under the spotlight or keeps it in the shadows.
When it comes to the way you use the camera, Forbes has a direct suggestion. "By integrating dynamic camera angles and movements, you can boost the look and feel of your content without having to up the entire budget. These touches make it look more professional with only a small amount of extra effort. Filling gaps and transitions with stock footage can put a finishing touch on your video that your audience is sure to appreciate."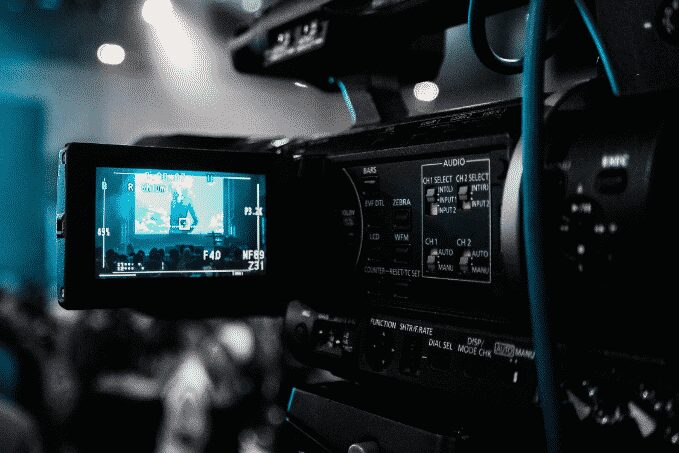 Video Content Distribution Strategy
It is not enough to establish your brand, you must also work on spreading that brand. To begin with, it is important to know how to effectively place your product in order to generate interest in your brand. Product placement is a science that contains a lot of fine details that must be mastered before you can fully benefit from it. Next, we'll talk about the various marketing mediums available for your business.
Owned distribution is promoting through channels that belong to the business itself, such as: a website, a blog, or an email newsletter.
Earned distribution is when a third party shares a business's content through recommendations, shares, retweeting, etc.
Paid distribution is when a business pays for having their content viewed, like Facebook's pay per click ads.
How to Set a Video Content Distribution Strategy?
There are endless options for sharing video content. That makes it easy and hard at the same time to do so. Many options mean better opportunities and higher chances of people watching your video content. However, the abundance of choices makes the decision of where to share your content harder.
YouTube
YouTube is the biggest video platform on the web. It is the place where every video producer goes to. As a business, YouTube should be the place where you create a large fan base and the highest number of views. However, a business's ultimate goal should be to convert these views on YouTube into tangible profit.
That is why, you need to drive this wide audience to visit your website where they can discover your business deeply, and without distraction. They can surf through your products or services and get familiar with your brand identity.
Website
Your website should be the main video gallery of your business. This is where the target audience find the history of your video content, your recent stories, and the most popular ones. In addition, videos embedded on your website increases the dwelling time of your visitors, which impacts your SEO ranking immensely.
If a visitor watches a two-minute video on your website, it counts as dwell time. Rand Fishkin, CEO and founder of Moz, suggests that "you embed videos on your own website (making sure you add all necessary metadata), and then alter the title slightly and upload the video to YouTube. Embedding your slightly altered video marketing in multiple places and then promoting the channels separately ensures that you'll have an adequate presence on both.
SlideShare
SlideShare is a central B2B marketing channel, and is in fact, an underutilized social media marketing platform. The website is owned by LinkedIn and has more than 400,000 new presentations per month.
It also reaches 159 million page views per month, and has more than 70 million users, according to DMR Stats. In addition, many companies just tend to ignore it, so that means your business has less competition there. After uploading your slides, you can click "add video" and paste the URL of your video on YouTube. You must also select which slide you want your video to follow.
Email Campaigns
Video content and email marketing is the perfect marketing combo. Emails including a video have a higher click-through rate. A recent experiment conducted by Wistia proves the claim. Email marketing is less distracting and more effective, since it gives a more professional engagement than social websites.
Mixing these two powerful tools guarantees a high conversion rate. There are interesting ways to include video content in emails. For example, you can ask your employees to add a link of your latest video in their email signature if they are in contact with existing customers or new prospects.
Social Networks
Social accounts are like street cafes. They are always busy and loud, with high traffic of visitors. Most platforms have realized the value of video content. Websites such as Twitter, Facebook, and Instagram were not originally built for sharing videos. However, they all support uploads in video format, because they know it pays off. Facebook, specifically, is becoming more and more a video-oriented platform.
The website supports video ads. In addition, in August 2017, the website launched Facebook Watch which is a video-on-demand service in the United States. It is clear that Facebook is aiming to replace YouTube. This tells you that now is the best time to feature your video content on Facebook.
Video Content Ideas for Business
Latest news and updates about what is going on with the business.
Real testimonials and reviews which also count as word of mouth marketing. It is a powerful tool to persuade your audience with your services and products.
Behind the scenes sneak peeks: Viewers love to know what happens behind closed doors.
The story of your business: Once again, people love to hear a story. They want to know your success story as an entrepreneur, what inspires your business, and what keeps you moving on. The more people know about your business, the more trustworthy it appears.
Products reveal: Educating your audience about new products through video is a perfect approach. Some successful channels on YouTube are made entirely for reviewing products and explaining their "how to."
Presentations: This is particularly important if your audience's goal is to learn. Business to business, students, or even people looking for online courses. Presentations pave the way for building a relationship of trust between an educational business entity and its hungry-to-learn audience.
Do a short introduction of the company, its mission, and vision.
Film interviews with members of your staff
Covering events: Live videos which cover events are very popular on social media. Other than live videos, creating a video brief that uncovers the highlights of a special day is a way of promoting to future events.
Film a live open Q&A session.

Film Thank You Videos where you appreciate everyone that helped your business develop.
5 Tools to Use for Creating Video Content
InVideo
InVideo is an online video editing platform that makes it easy for anyone to create professional-looking videos, even if they don't have any video editing experience. InVideo offers a wide variety of features, including pre-made templates, drag-and-drop editing, and a library of stock footage and music. InVideo has over 5,000 pre-built templates that can be customized to fit any need. This makes it easy to create videos quickly and easily, even if you don't have any design skills. It offers a wide range of features and templates to help you create engaging video content for various purposes, such as social media, marketing, education, and more. 
RendrFX
RendrFX is a video creation tool that you can get started on for free. The website has a variety of professionally designed motion graphics templates. It also has a big collection of over half a million of stock media files such as videos, audio, graphics, and audio. Using RendrFX you can create video ads, slideshows with music, promotional videos, and more.
Animoto
Animoto is mainly for creating a video made up of a photos collection. Although it does not have many templates to offer, the tool comes in handy if you want to put pictures together to produce an awesome video. You can also record your voice over the slideshow of photos. It gives you the option to add text, create collages, or split screens.
Wideo
Wideo is the most user-friendly tool to create videos. It is made for those who have no experience in design whatsoever. The website has templates, and easy drag and drop items that can enhance the appearance of your video. Moreover, you can create animations using Wideo.
Biteable
Biteable is mainly built for creating animations. However, you can use it to create all kinds of video content such as presentations, infographic videos, logo animations, slideshows, and business ads. The website also has templates and many animated scenes. It does not stop you from adding your own creative touch ups like text, photos, colors, and sound.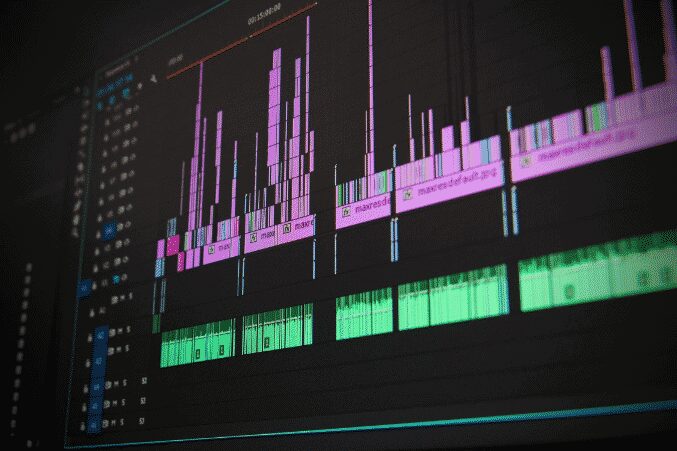 And that's a wrap!
By now, we know why video content is going to be the most valuable form of content. It is becoming a necessity for any business to have a strong digital presence. Following some easy tips, you can create decent video content that is educational, entertaining, and engaging. The ideas to create "shareable" are endless; it all comes down to creativity and crafty execution. As videos became popular, many tools were developed to make the process of video creation faster and accessible to everyone, including the inexperienced.
With some practice and learning through trial and error, anyone can generate presentable videos. Finally, selecting the right platform for your video content and the type of audience you aim to reach should guide you through any content creation process. Your video productions should be relevant to your audience, as well as your marketing plan.
Let's talk results!
Start improving your website, optimizing your digital marketing strategies and increasing your sales.