Content Marketing is a long-term strategy whose function is to create relevant and valuable material that speaks to the audience and ultimately makes them your customers.
Simply put, it is how brands tell stories to engage potential and existing customers. Content gives them an idea of what you have to offer before they put their money down. Your business type will determine what content and content strategy are best for you.
Content takes numerous forms: blog posts, infographics, images, videos, small e-books, recipes, etc. No matter what form your content takes, it usually falls into at least one of the following categories: 
Useful
Does your content provide the answer to a burning question? Is it based on a popular search term? Useful content can also be designed specially to complement your product, such as recipes for your grocery app or kitchen appliance.
Entertaining
Whether it's a funny series of Instagram posts or a dramatic love story masking a commercial over a series of videos, entertaining content keeps the viewer engaged and can help keep them interested and apt to share the content.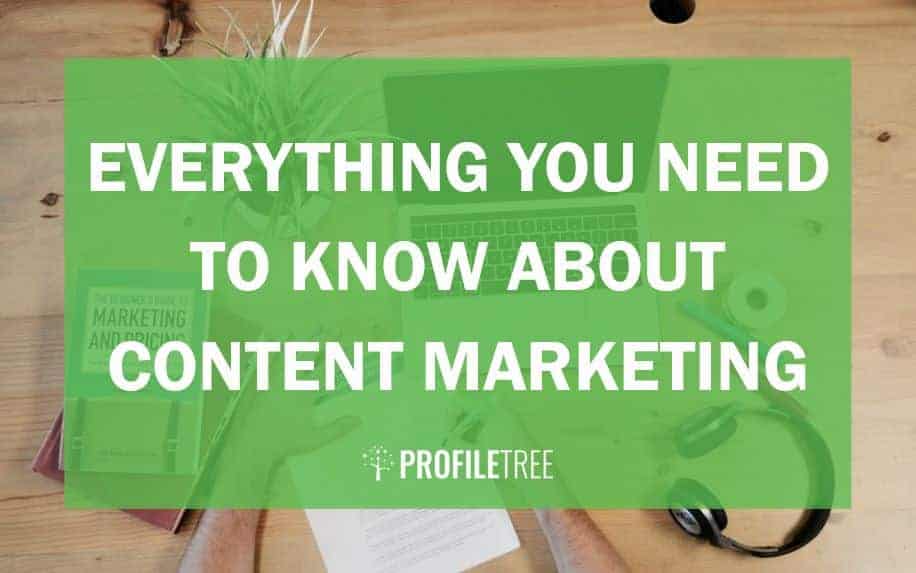 Interesting
While this can overlap with entertaining, interesting content strives to be different from content designed to simply entertain. It can provide trivia and facts or simply be a completely different way of creating or delivering content that hasn't been done before.
Table of Contents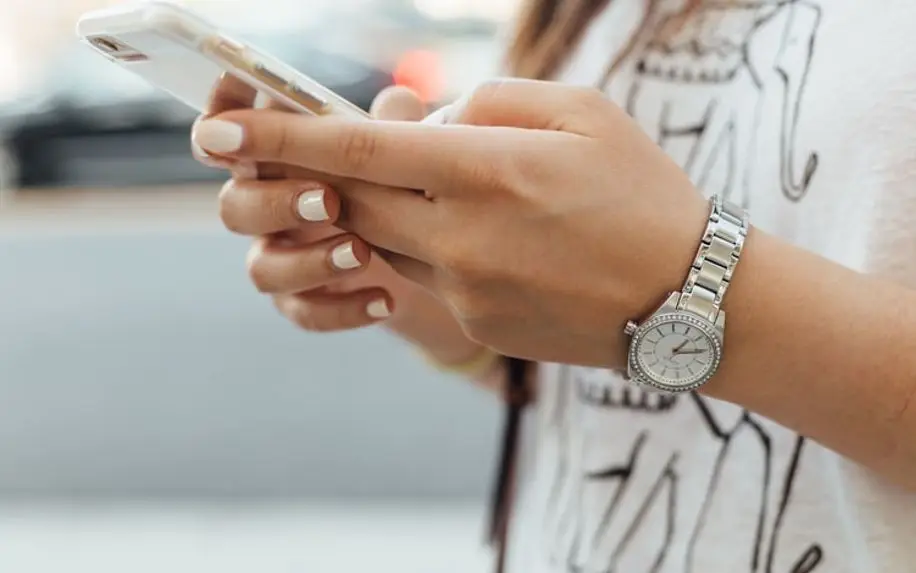 Timely
Content that is based around a time period, such as the holiday season, a week-long conference, or other occurrences that don't take place year-round. Timely content can have a local angle for certain events or apply to a global audience.
It's possible that all of these descriptors could apply to your content. But it's important to focus on one main aspect, such as utility or timeliness, when devising a content plan and implementing it.
How to Write Useful Content
Having useful means that your audience will find value in your content and look forward to receiving it. If you are a car retailer, and you provide your viewers with how-to articles which give tips about making their car parts last longer, they will be eager to visit your website or landing pages. 
They will feel your business cares about their problems as much as it cares about making sales. They may even search your website for more articles to help them, eventually leading them to you when they consider buying a car.  
Content-Length: Tips for a Better Search Engine Rank
Digital Content: What Falls Under That Term?
What is a Content Management System? Choosing the Right One
What is Programmatic Media Buying?
How to Do a Competitive Analysis for Digital Marketing
Content Marketing: How to Write Relevant Content?
To create relevant content, you should focus on connecting with your audience personally and giving them insight into becoming part of your business story. By giving your product a story, your viewers can relate to your business and will feel encouraged to support your business.
People tend to react to a one-person story more than they relate to big numbers. Your goal should be to create a relationship between your audience and your product and let it sell itself.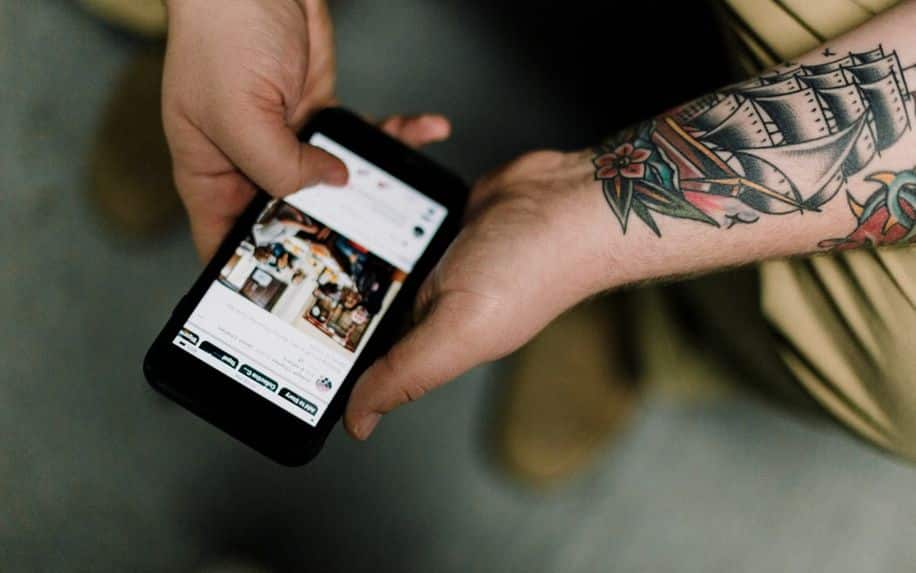 Planning Your Content
What is the goal of your current marketing campaign, and how does content marketing fit in with it? Are you trying to get more email signups, higher traffic, or get a product launch some attention?
Perhaps take advantage of a conference where thousands of attendees can visit your website and download your content immediately. Contemplate what your main objective is and how content marketing will fit around it. What will the purpose of the content be?
You need to be aware of your target audience's demographics and preferences so you know how to effectively reach them. You may have a series of blog posts in mind to announce a new service, but it turns out that your customer base prefers video. 
When planning content strategy, intuition helps, but sometimes, you need to outright ask or utilise different tools to understand what people are searching for. 
You can start by typing in search engines and seeing how the sentences finish or using free tools like Answer the Public to get exposed to topics you may not have thought of.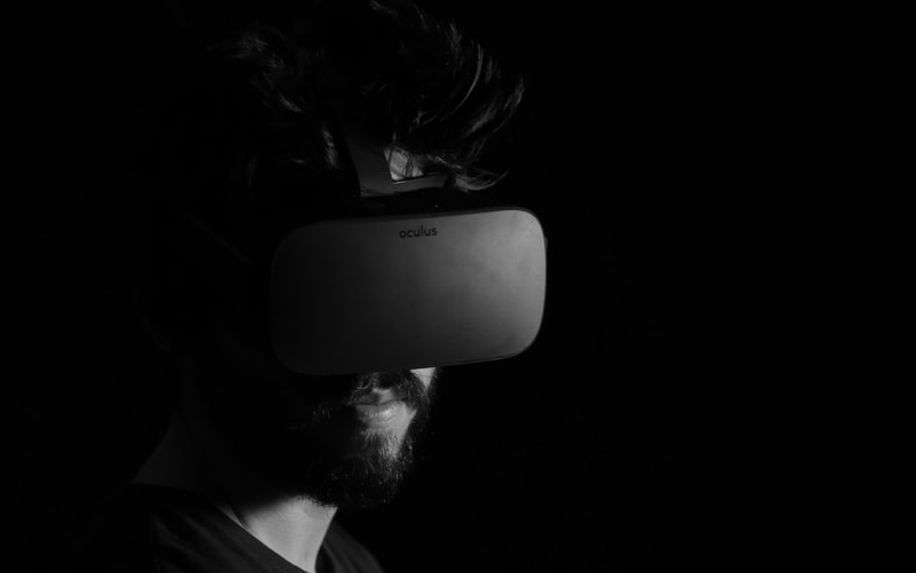 Implementation of a Content Strategy
Where Will You Deliver the Content?
Getting your content seen and shared is your top priority. Where do you plan on placing your content? Both your chief product/service and goal should determine this. For example, a management consulting firm that puts together an ebook to entice readers to sign up for their email list would be best off making that content exclusive to their website.
In comparison, an apparel brand trying to sell as many t-shirts as possible and wants to use an entertaining story to captivate potential customers needs to get that story on as many channels as possible. What kind of social media channels and websites are the most appropriate for the content you are creating and sharing?
Content delivery rapidly changes as technology improves and consumer expectations shift over time. 
Managing Your Content Marketing Plan
Create a content/editorial calendar to keep your content marketing plan on track and budget. A content calendar can help you keep you and your content team on track so that customers aren't losing engagement and opportunities aren't lost. 
Sometimes, you must adjust your content calendar to take advantage of a short-lived pop culture trend while search density is high or a useful blog post you planned is about a topic that just became obsolete. Nevertheless, an editorial calendar can relieve the stress of figuring out topics and when to deliver your content.
Address technical and legal concerns that crop up. Even with the best planning, it's too easy to fall into a legal trap because the sound you used in your video wasn't properly licensed, or another company claims you copied off of their advert. 
Technical concerns will be inevitable, such as your blog posts not displaying correctly on certain devices or the app that would deliver most of your content stops working on new mobiles. Make plans to deal with these potential issues. Have both solicitors and tech support on call.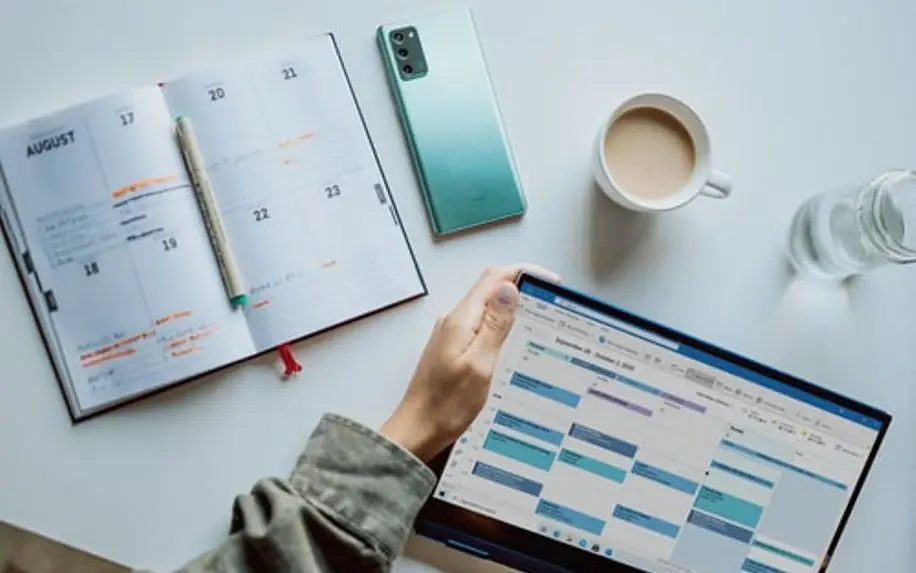 Evaluation
What were the results of your content marketing campaign? How did your campaign perform? How much revenue did you generate?
Reexamine your goal: did you meet or exceed it? If your goal was to get 500 new signups or £25,000 in first-quarter sales, how did your results compare to this goal? If you didn't meet your goal, do you think you need more time or do something different if your content just didn't resonate with your target audience?
Did you get any additional unexpected benefits due to your content plan? Quality content can result in attention from the press and influencers or being asked to speak at major events. Even if you didn't meet your initial goal, these major benefits can indirectly push you far past your goal. 
Things to Consider in Content Marketing
Sharing Content at the Wrong Time
Sharing your content once is not enough. You need to share the same post more often since you need to ensure it reaches as many people as possible. Make sure that the time interval between sharing your posts is reasonable. Do not slam your viewers all at once and then disappear for a few days. 
Choose when to share your content wisely – pick the time when most of your viewers are active. Consistency is key in content marketing to ensure the relationship you develop with your audience does not grow stale.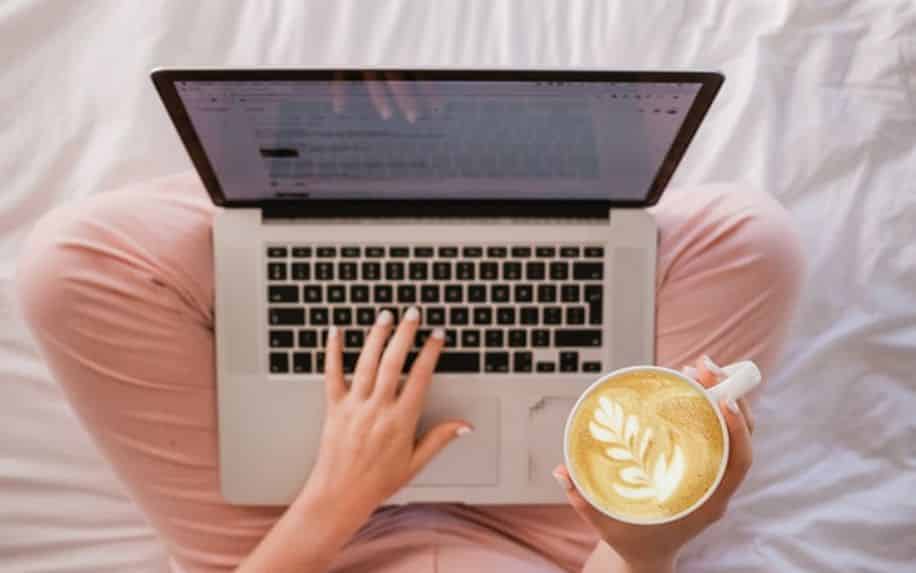 Limiting Yourself
Be versatile. Do not stick to one form of content marketing, even if it is successful. You are trying to create as many lead customers as possible and expand the range of your viewers to the maximum, so you should use all styles and forms. 
If you only address your current viewers, you are not going the right way. Include noteworthy ideas, and make sure they stand out.
Putting Quantity Before Quality
Although it is positive to always be in touch with your audience, be careful not to put quantity before quality. Again, content marketing is valuable marketing. Creating content with no additional information just to post frequently looks like boring advertising.
Content marketing is about having a story to tell, and a good storyteller knows that every word counts – this applies to content marketing, too. A wide range of content marketing tools is available to support creating high-quality content. 
What's The Point?
We don't just mean, 'why should the reader engage?'. We mean 'what's in it for you. A piece of content without a call-to-action, a way for the customer to take steps in a journey towards buying and/ or your community, is generally a wasted effort.
Map your efforts against the customer journey process to understand exactly what you want readers to do next.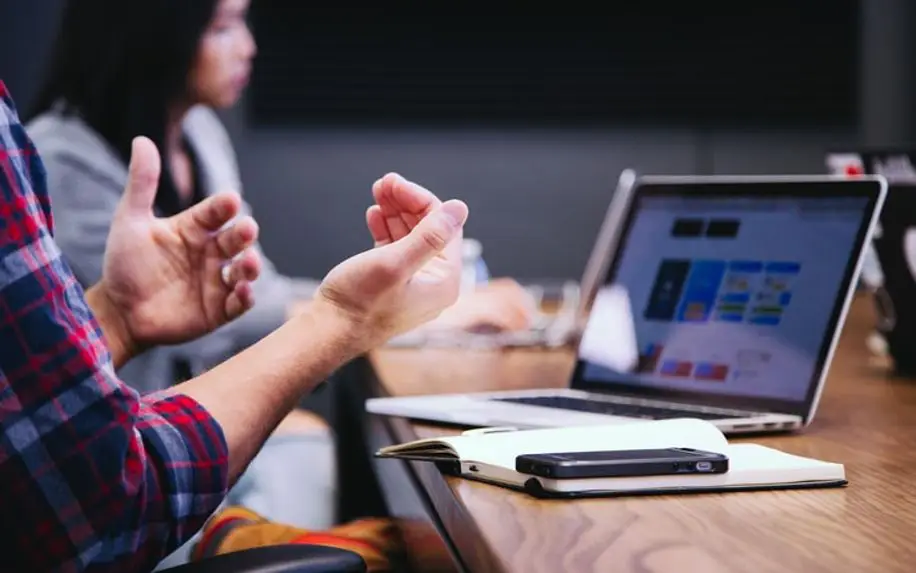 Too Many Cooks
If you have a marketing lead in your company, let them lead. Other colleagues directly publishing – say – social content is a sure way to create an uneven tone and run the risk of off-brand misfiring. Or worse. Rushed posts without using your marketing colleague's 'gut instinct' filter can be a recipe for an online disaster.
Value Your Own Time
Another VERY common content marketing blunder – is a small business spending a lot of time on time-bound marketing. Yes, write about things that are happening right now.
But spending hour after hour on content you can't use again is a huge waste unless the size of your audience and/ or the ROI is huge. Think 'evergreen'!
Life Beyond Blogging and Social Media
You may be taking the wrong approach if you think about where you would like your readers to see your content. Bring your content to your audience wherever they want to see it and how they want to see it: this means 360 videos, podcasts – whatever it takes.
This might mean a partnership with a favourite charity they enjoy – your customer personas and social/Google analytics will help with this – or finding a way into their networks. Don't be afraid to go niche; there's quantity above quantity to be found there.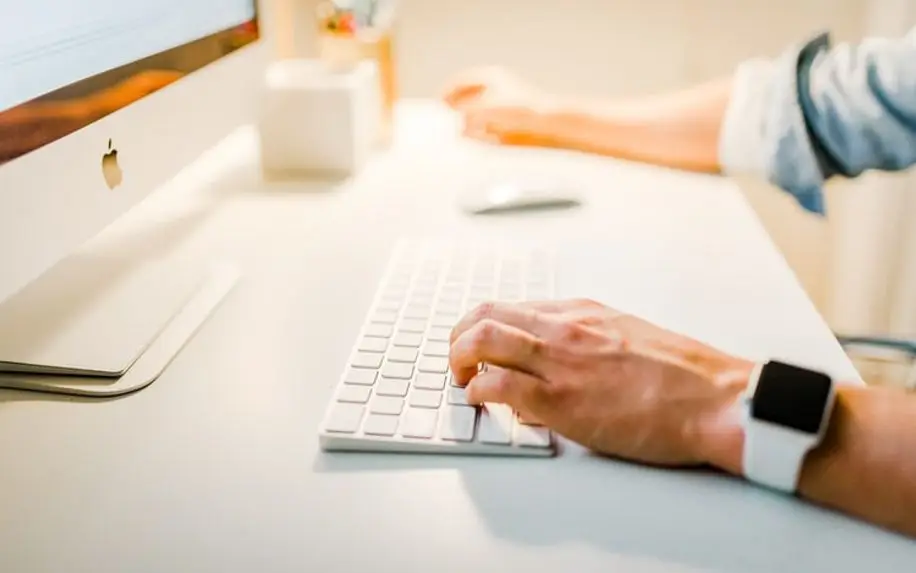 After determining the purpose of your content and targeting your audience, planning, implementing, managing, and evaluating your content marketing strategy is of utmost importance to see how effective it is. All in all, however, content delivers the most long-term value to your business compared to other digital marketing methods.
Instead of pushing people into buying products, the marketing industry has headed towards a different approach. Let your audience realise that they need your business independently by giving them valuable and relevant content. It is all about making your audience feel appreciated instead of making them feel like they are being poached for sales. 
An agency will ensure your content efforts are working towards better search rankings to be seen by the right people in ways designed to convert.
Frequently Asked Questions About Content Marketing
What are the benefits of content marketing?
Some key benefits of content marketing include:
Increasing brand awareness and visibility
Establishing expertise and thought leadership in your niche
Generating leads and conversions by nurturing prospects
Improving SEO and ranking higher in search engines
Building relationships and engagement with your target audience
Providing value to attract and retain customers
What types of content should I create?
Popular content formats to consider include:
Blog posts
eBooks and whitepapers
Webinars and podcasts
Infographics and visual assets
Videos
Social media content
Case studies and testimonials
Focus on creating various forms of media tailored to your buyer persona's preferences and the stage they're in the purchasing process.
How do I measure the success of my content marketing?
Important metrics to track include:
Website traffic and conversions from content
Social media engagement and shares
Audience reach and growth
Leads generated from content offers
SEO rankings and organic traffic
Content consumption and downloads
Cost per lead or conversion from content
Use both quantitative and qualitative measures to get a full view of content marketing ROI.
How often should I publish new content?
Most experts recommend publishing new blogs or articles 1-2 times weekly. This ensures you have a steady stream of content optimized for search and social media. Repurposing content into other formats can further expand your content library.
What's the best way to promote my content?
Leverage social media, email marketing, SEO optimization, and guest posting on authority sites in your industry to expand your reach. Promote content through multiple channels for maximum impact.
For more information, contact our content marketing agency today, and we will be delighted to help with your content strategy. Also, just to remind you that SEO needs to be considered with content marketing. Hence, we share a few articles here that will help you on your SEO journey:
How to Optimize your WordPress Sitemap
Gain Inbound Links By Finding Broken Links
Digital Marketing Planning for Modern Businesses
Let us know if you have any questions or comments in the comment section below.