How could blogging tips help you or your business? A blog can be a powerful tool to engage with readers and a place where they can explore your brand. 
Blogging allows your audience to go below the surface and understand what your business is all about. It showcases why they should buy from you and stay engaged until they are ready to purchase. 
What is a Blog?
A blog is an online diary-type website or page where one or more writers can share their views and experiences about any subject they are passionate about. Blogs are often updated daily, weekly or monthly with consistency playing a crucial role in the success of the blog.
Blogs usually contain text, videos or pictures in the form of posts that are enjoyable to read. Additionally, blogs can create a community where people can comment under each blog post. This generates meaningful conversations and can create a sense of community.
What is Blogging?
The term 'blog' came from "weblog". Blogging started in the form of personal weblogs, where people talked about topics that interested them. Its huge success and viewership has led people to identify its significance as a marketing tool.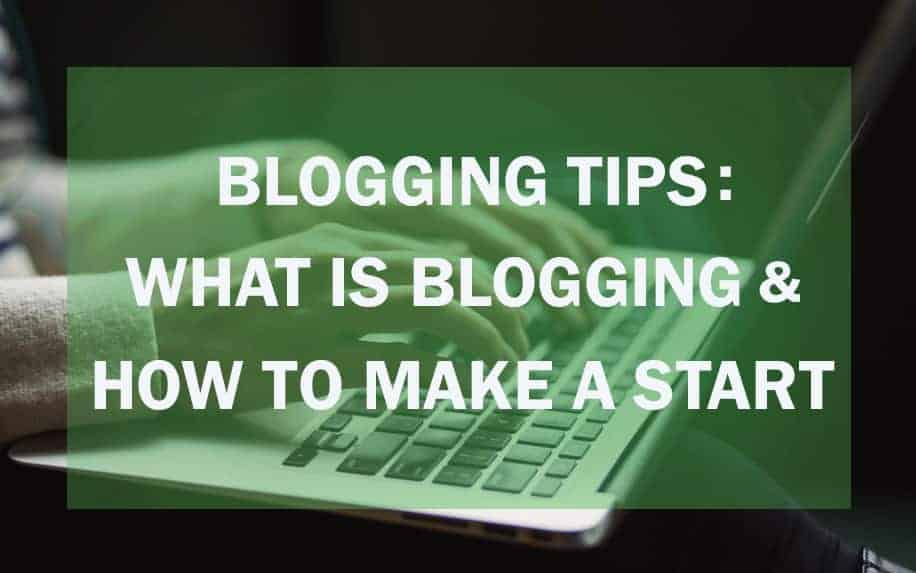 Blogging is not only a marketing tool but it can also be a job in itself. Many individuals earn their income through creating content for themselves or others (especially by linking their blog to a YouTube blog). Additionally, the recent rise in popularity of influencers has led to a further increase in the popularity of blogs.
Blogging can also be considered an educational tool which allows readers to learn new skills or keep up to date with their relevant fields of interest.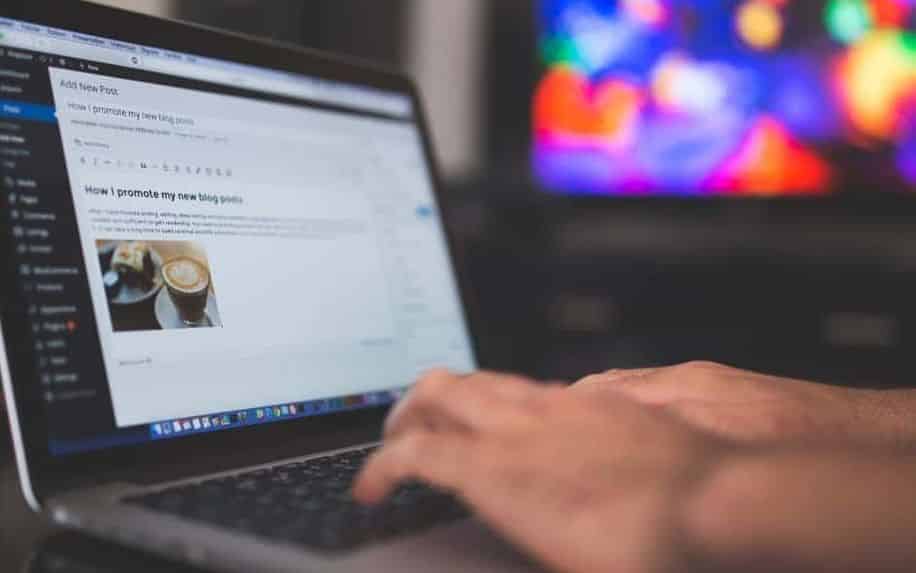 Why is Blogging Popular?
As the popularity of blogs increased, owners of blogs found them as a viable source of income which further boosted the popularity and quality of blogs. Many online services complement their digital shops with a blog talking about the various benefits and uses of their products as well as a 'behind the scenes' of their company and the lifestyle it promotes.
Additionally, it helps in establishing your online presence. Having a blog can be a great way to build a community around your brand. Users who regularly check your blog will eventually start commenting and starting discussions in your comments section.
What are the Benefits of Blogging?
The main advantage of blogging is that it generates traffic for your website. With more people reading your articles and learning about your business, this can further translate into a generation of leads and sales. Blogging can act as an outlet for improving your digital marketing skills and learning how to create an audience for your brand that will follow your journey. 
A consistent and relevant blog can lead to establishing your online presence and setting yourself as an industry expert where others come to your blog for advice. This can turn into a full-time job and a valuable source of income. Here are the main tips that will take your blogging to the next level:
Tip #1 Understanding Your Audience
As a blogger, understanding your readers allows you to know their prefered topics. This allows you to cater your content to your audience in order to maintain their interest in your blogs.
The simplest and most effective way is to directly ask your readers on social media such as Facebook or Twitter. There, you can discuss your upcoming topics and receive feedback on your existing ones.
Additionally, you can start a discussion where you collect the readers' questions and answer them in the form of a blog post. This not only provides you with content for your blog, but it will also establish loyalty in your readers since you've interacted with them.
When you're starting up your blog, you should always have a certain audience. That is the audience that is most relevant to your content and might even influence the topics you choose to talk about.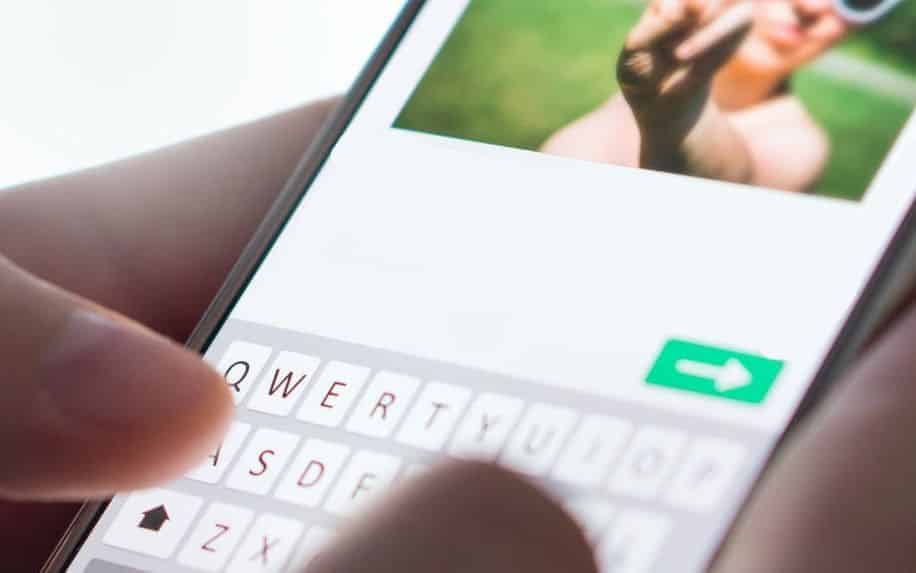 Tip #2 Finding Topics
The first thing you should do is look at blogs with similar themes to the one you'd like to create. You should take note of their topics. You should also check out their comments sections and see what their audience is talking about.
This could provide you with valuable topics that you can talk about to kick start your blog. Looking at other blogs not only provides you with insight about the audience, but it will also allow you to identify any gaps in content that you can fill in your own blog to boost your popularity.
Having a clear topic or 'keyword' for each post significantly boosts its SEO (Search Engine Optimisation) which will allow you to rank higher on search engines. This boosts traffic to your blog and ensures that your content is getting the highest exposure it deserves.
You should initially cover topics that you are familiar with. This will allow you to create quality content with little preparation since you already have the necessary knowledge to talk about that topic.
Tip #3 Consistency
When it comes to having a reader base, consistency is key. Consistency encourages the reader to regularly come back to check your new posts. Having a consistent posting schedule can sometimes be a difficult task, here are some blogging tips to help you consistently upload content.
Scheduling posts ahead of time can boost productivity. One of the best features of WordPress is that it allows you to privately upload posts and schedule them to go public. This will allow you to create content weeks in advance and automate the process of posting them.
Another great way to maintain the consistency of your posting schedule is to create a backlog of content. You should always have 2-3 posts that are ready to go in case you are falling behind on schedule. This will take off a lot of pressure and allow you to focus on creating quality content for your viewers. Consistency can also be achieved within fonts, line spacing and the overall layout.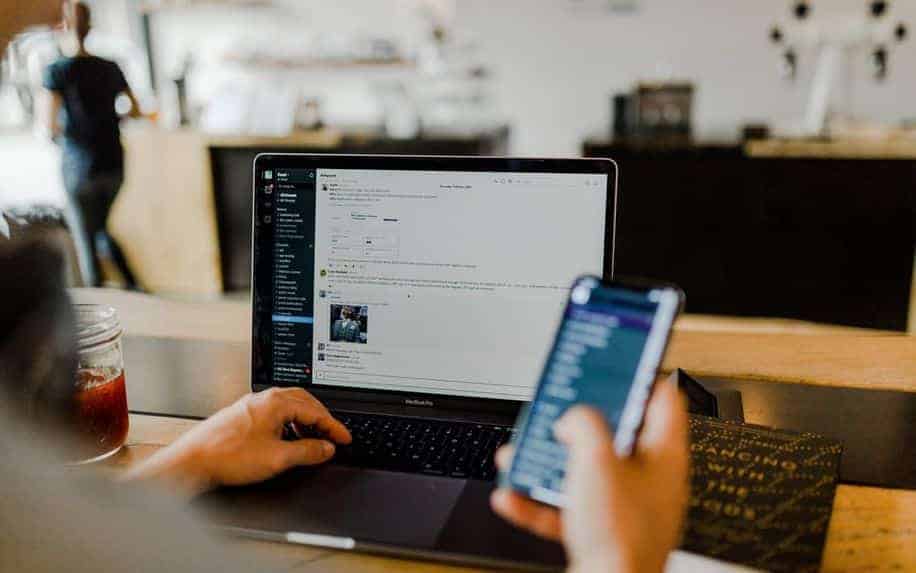 Tip #4 Keep It Simple
One of the golden blogging tips that you should always keep in mind is that you should write easy, useful, but catchy content. It is well known that a true master of a subject should be able to convey it to the layperson without making the subject seem complicated.
The first thing you need to work on are your headlines. A good blogger should never use large, self-important words which may be hard to understand by some readers. After all, these readers are coming to your blog to learn about a certain topic, there should be no barrier to entry.
The simpler your blog is, the more likely it is for your blog to gain exposure and consequently more readers.
Tip #5 Call to Action
You should always try to end your blogs with an interesting call to action. Calls to action help your readers know what to do next. Whether you are interested in engaging them in a conversation, or funnelling them towards your products or further into your community, calls to action allow you to do that.
A common call to action is to ask readers to follow your social media accounts or signup for your newsletter. You can then use these mediums to notify users about new posts or further calls to action which increases your number of followers and grows your blog.
Calls to action are a great way for you to start building up your mailing list (in applicable countries: don't forget GDPR!). Mailing lists ensure that you maintain reader interest in your blog by keeping them up to date with the latest posts and popular discussions that are happening.
Tip #6 Utilise SEO
You should always aim to optimise your blog posts for search engines. This helps you achieve a high rank on a results page which will generate a lot more traffic to your blog. The SEO guidelines generally ensure that your posted content is organised and readable which improves the overall quality of your posts. The following tips can boost your search engine rank:
A) Create Original Content
The most important thing you can do to ensure good SEO is to make sure that none of your posts are similar. Every post should cover its own unique topic. Additionally, you should make an effort to create unique graphics for each post to ensure both readers and search engine's interest.
B) Internal Linking
Internal links are basically links included in your posts that send you to other posts on your very own blog. These are important to SEO since it shows the search engine that readers will have lots of content to go through.
For you, internal links allow you to direct traffic towards your other blog posts. This can be used to reference an older post or even to promote one that didn't get the exposure it deserves.
You should always make sure that the link text is descriptive of what it will take the reader to. The reader makes the decision to click on that link, and they expect to find content that is relevant to what they clicked on.
You should also make sure that your internal links are relevant to the current topic. You can use them to reference previous posts that should be read for further explanation of a certain term. Internal links can also be a call to action at the end of a post where you encourage the reader to go deeper into your blog to learn more about a certain topic.
C) Backlinking
Backlinking is a term that describes foreign websites that link back to a page on your website. This is a great way for you to generate traffic to your blog from another website. This can be in the form of a reference to your blog on another website.
Backlinks are great because they show search engines that your site is useful. Naturally, the more trustworthy the source of the backlink is, the greater search engines value that link.
You should aim to collaborate with various influencers in your relevant field as a form of digital networking that shows search engines that your content is valuable.
D) Checking Your SEO
Now that you've covered the essentials, it is time to use an SEO analysis tool to help you identify further changes required to boost your SEO.
Woorank is a free SEO analysis tool that will help you identify and SEO issues in your current website. By addressing these issues, you will generate more traffic, improve conversion and provide your viewers with an enjoyable, high-quality experience.
How Do I Start a Successful Blog?
When you're just starting out your blog, you should always have a clear plan of what's ahead. This step-by-step process should help you create your plan. You'll also find several tools that will help you turn those plans into a reality.
Step 1: Identify Your Blog
Every blog should have a unique identity. This is what makes your blog stand out from the others and allows you to start building a reader base of consistent viewers. The first thing you should do is identify the type of blog that you'd like to have.
Tech Blogs
This type of blog is concerned with the cutting edge in technology. If you choose this path, you should keep up with the latest in the field of tech. This is not just exclusive to product releases, you should also follow various influencers in the various fields to find out about any new pieces of tech that are still in development.
You should aim to review new products, upcoming speculations and even teach readers how to get the most out of their existing devices. Tech Blogs are incredibly versatile and you should always try to implement both creativity and usefulness in your posts.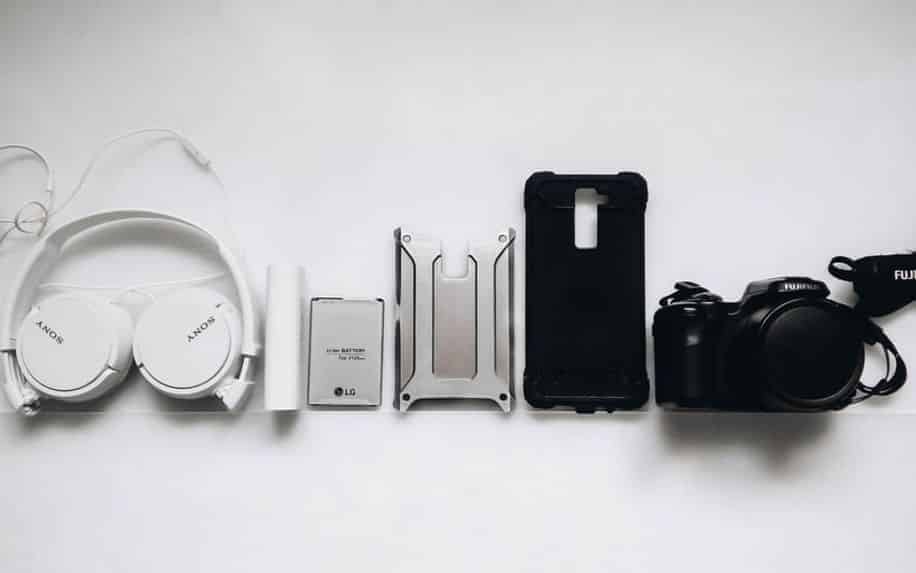 Lifestyle Blogs
Lifestyle blogs are the most versatile kind of blogs out there. Your lifestyle blog can discuss various interesting aspects of your life. This can be about travelling, diets or even hobbies.
Lifestyle blogs are usually the most creative and are often written by inspired individuals that have a passion towards the subject they are talking about. You can write about your journey, things that helped you achieve it and even lead others to follow your own path.
Lifestyle blogs are often a great word of mouth opportunity for companies. That's why you can expect plenty of sponsors once you've established yourself as an influencer.
Niche Blogs
This type of blog targets the interests of a specific audience. That audience is interested in a certain topic or activity that they'd like to stay up to date with. This allows you to always have a clear topic in mind as you'll be keeping your readers up to date with a certain topic.
You should, however, choose a niche that has a significant amount of interest in it. Don't aim too small and limit yourself to a few readers and don't aim too big and end up struggling to satisfy the interests of multiple audiences.
You should always aim for a niche that you yourself are interested in. Niche blogs are usually built around passion and readers can really tell that you are passionate about the subject at hand. This will further boost your reputation in that field and will naturally attract more readers to your blog.
Technical Blogs
Technical blogs are all about learning. Readers will come to your blog to learn certain skills. Usually, a technical blog is created by a professional in their own field of work.
Using your blog, you'll be able to interact with an audience of similar expertise. This provides you with a loyal reader base that will be regularly coming back to benefit from your experiences. Your company might even support your blog as it will inevitably generate more interest in them.
Technical blogs aim to teach readers new skills, that is why you should aim to create simple content that is easy to understand and implement by the reader.
ProfileTree's blog is full of posts that will help you start your own digital marketing career. You'll also find various tips to help you improve and automate your existing marketing processes.
Step 2: Choosing a Blogging Platform
Choosing the right platform that best suits you is crucial. One of the most popular and versatile blogging platforms is WordPress. WordPress allows you to easily create a blog without having to worry about the technical aspect of websites. Thanks to its massive user base, you can also find various plugins to help you achieve any task you want.
Additionally, WordPress plugins like Yoast will provide you with real-time insights regarding the SEO of your current post while you're still writing it. This will allow you to do on the spot adjustment to your post while you're writing it instead of having to go back to fix them afterwards.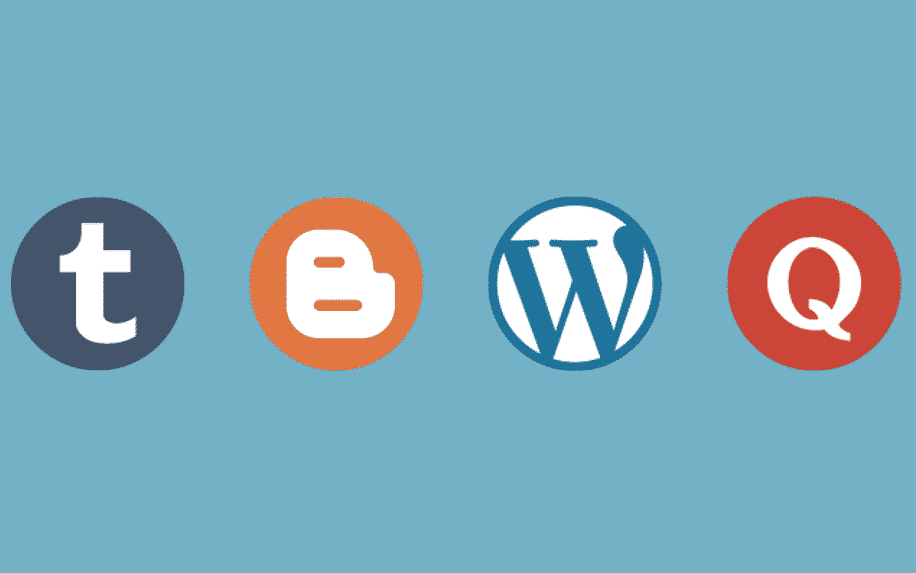 Step 3: Design Your Blog
The first thing a potential reader sees is your blog's design. You should always create a pleasant design that keeps it simple to avoid distracting your audience from your posts. Remember to include the theme of the blog in mind when designing for graphics that complement your posts.
You should keep images to a minimum in order to allow enough space for the reader to read your blog comfortable. Remember to design your blog to be mobile-friendly in order to allow the most traffic to your website.
Step 4: Start Writing
Now that you've got your blog set up, it is now the time to start creating your content. Remember to follow the previous tips in order to ensure the success of your blog.
Know the audience you are creating content for and choose your topics appropriately. Make sure that you answer their questions and discuss the topics of their interest. Keep your posts simple and understandable to attract the largest audience.
When it comes to consistency, be sure to create a backlog of posts that will allow you to be much more flexible with your working schedule.
If you apply these blogging tips you could develop a great tool for expressing yourself and sharing your experiences. The good news is this applies to businesses as much as to those blogging about personal interests.
The opportunity to bring readers further into your brand, your values and your community makes blogging a tool worth serious consideration.
For more information, get in touch with us today.