WordPress is one of the most used web building tools in the world. The tool is ideal for professional web builders and also amateurs as it can be very simple to use. There're many ways a user can improve their user experience when working with WordPress.
Two ways a user can improve the usability of WordPress and their user experience, is by installing a plugin or a theme. Plugins and themes give users a lot more freedom when creating a website on WordPress.
Within this article, you will find three video tutorials from the ProfileTree YouTube. These tutorials will show you, how to install a theme, how to install a plugin and also how to customise a your theme to your needs and wants.
How to Install a WordPress Plugin Within Your WordPress Setup
With WordPress being so user friendly, it might surprise you that you can also en-list the hand of plugins to make the user experience of your site much more user-friendly. But first, what is a plugin?
A plugin is a piece of software, that contains a group of functions, that can be added to your WordPress site. These can be a multiple variant of things, such as extended functionality, add new features or even give the user the ability to change the design or look of the site. Without plugins, a site would look very generic and the user experience would be very basic.
To find all the plugins already installed on your site or to add a new plugin, simply navigate to the 'Plugin' option in the left hand side toolbar within your WordPress dashboard. Click on the options and all the plugins within your site will appear. You also have the option to add a new plugin to your site.
When a user clicks on the 'Add new' plugin, WordPress will show automatically a number of featured plugins in which they recommend. They're the most popular plugins and in many cases can be a plugin that would be very beneficial to your site.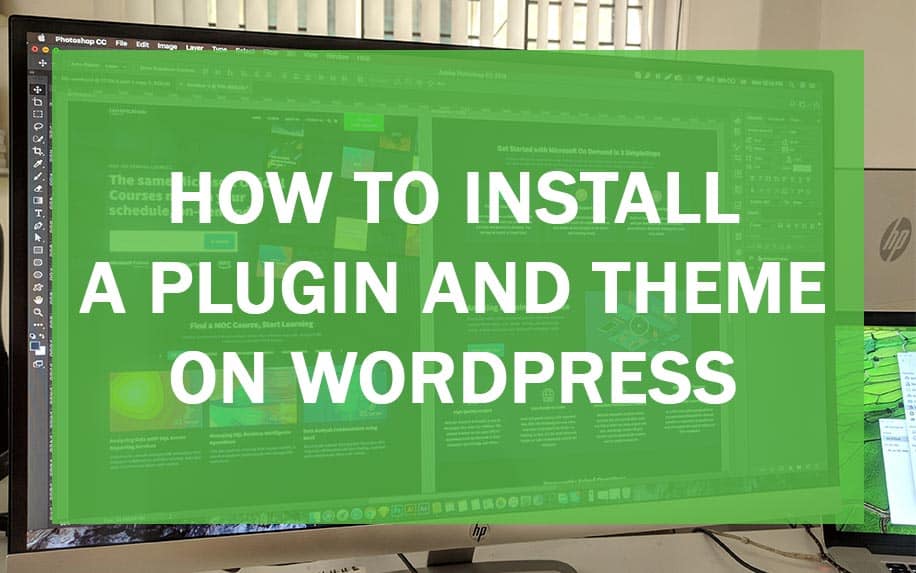 You can also look at other popular plugins, recommended plugins and also favourite plugins. Again all of which are recommended by WordPress. A user can also search for a plugin if they already know the plugin they need for their site, or can insert a general term such as 'SEO' and SEO plugins will be recommend by WordPress.
Whenever you find the right plugin for you. Whether its a form plugin, an SEO plugin or something else. It is easy to add it to your setup. Simply click the install now button on whichever plugin you want. Two things to check before clicking install now is, when was the plugin last updated and is the plugin compatible with your theme and version of WordPress.
You will want a plugin that is updated regularly as any bugs or issues with the plugin, you will want them to rectified quickly. A plugin also needs to be compatible with your version of WordPress otherwise it would simply not work.
Whenever you head back to all your plugins, you can deactivate any plugins on your theme easily as well as activate any plugin. Recommended Plugins include, Yoast SEO, WooCommerce, Contact Form 7 and Akismet.
How to Install a Theme Within Your WordPress Setup
To get familiar with themes on your WordPress site, simply go to the left-hand side navigation and find the option themes. Themes is within the appearance option, alongside options such as widgets, menus, header, footer and customise options. Select the themes option. All the themes already installed on your site will appear. Most of the themes shown are either ones added by WordPress, or themes that have previously been used on the site. Only one theme can be active on your site at any one time.
To add a new theme to your site, click on the 'Add New Theme' option. This is shown in the list of installed themes. You can also click 'Add New' in the top left of the theme window. Once you click on the add new theme, a new window will appear. Here WordPress recommends different themes that're popular on the site builder.
You can also check some of the popular used themes and the latest added themes to the builder. There is also the search option to find different themes more suited towards your site.
Before adding a theme to your site, you can also preview the theme. This allows the user to see if the theme is right for you. One of the great features of WordPress is there're lots and lots of themes to choose from. There're themes that're ideal for E-Commerce sites and others that're better for blogs.
How to Customise a WordPress Theme
To customise and develop your installed theme. Simply go to customise within the appearance drop-down and a new window will open. One of the options you can customise is the theme options. Within the theme options there're a lot ways you can customise your theme.
Within the theme options, you can edit the general settings, heading settings, colour settings, the different pages of the theme such as the about us page, service page, team page as well as the mobile layout of your site.