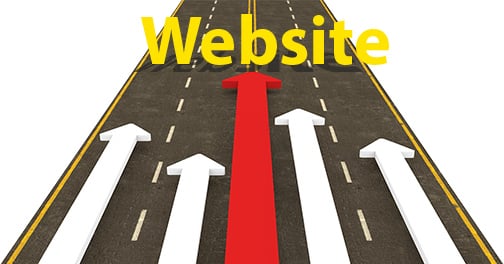 Now that you have set up your google analytics URLs, it is now time to discuss the significance of these analytics. Keeping track of your analytics allows you to know your business's strengths and weaknesses. It is a good measure of the popularity of your brand as well as your active demographic. Web traffic analytics can be handy in helping you identify your most successful platforms, most visited sites on your website and your most engaging content. Keeping track of these web traffic analytics will save you time and allow you to easily identify problems that might be lowering your ROI. Ultimately allowing you to increase your traffic for the same costs.
What Are Web Traffic Analytics?
Web traffic analytics is a powerful marketing tool that allows you to identify various patterns regarding your business. To begin with, let us identify some technological terms relevant to the understanding of web traffic analytics.
a) Hits
It is the number of elements loaded on a page. This can be often misleading since every element on the same page counts as its own hit. It is basically a count of every download, clicks and graphs viewed. However, the website's log file can be viewed to specifically understand which element is used the most. Unfortunately, you cannot measure a page's popularity according to the hits as it tends to be overexerted.
b)Page views
This calculates the number of times users have requested to load a single page. This is the result of a user clicking on a link that directs them to a page on your site. It is basically a count of requests made to the server to load a page file type. It does not have to be unique page views which means that if the same user refreshes the same page it will count as two separate page views
c)Visit
This counts the number of people who visited your page from an outside source. A user will be counted as a visit no matter how many pages he views on your website. However, if the user clicks on a link that takes him to another site then comes back, it will count as another visit.
d) Session
A session is a log of each user's activity. It is a log of every user's activities on your site. Each session is reset after 30 mins of inactivity, afterwards, the same user will be considered on a different session. However, this may be customized according to the nature of your site.
e) Visitor
This number conveys the number of users who have used your site during a specific time period. It is a good representation of the number of unique views you have received during a certain time period of your site analytics.
Free Web Analytics Tools
It is a free web analytics service offered by Google. This powerful tool will provide you with all the website traffic analytics you need. These site analytics are presented through simple charts and reports that can clearly be read by your marketing team. These reports show you the efficacy of your various advertising campaigns. Here are the relevant web traffic analytics they provide:
a)Website Visitors Section
This section deal with all statistics relevant to the users viewing your site. It provides valuable content regarding the demographics of your viewers, time spent on your site and the following unique stats:
Absolute unique visitors: This is tracked by each users IP address so this can be considered as an accurate number of unique users.
Bounce Rate: This is the number of users who viewed your website but their stay was insufficient to count as a visit. If this number is high then it is wise to reformat your content. You should aim for your content to be as interesting as possible to attract more viewers.
b)Web Traffic Sources Section
Another important section of your web traffic analytics that revolved around the sources of your traffic. Here are some of the most relevant stat for your website:
Direct Traffic: Is the number of users who have reached your website directly by entering the URL.
Referral sites: Counts the number of users that reached your website through another linking website.
Search Engine: Viewers that reached your website through a search engine. To improve this statistic, make sure to check out our search engine optimization strategies.
Keywords: This shows you the most popular keywords that users have used to find your site. This can provide you with valuable insight regarding your content as can be seen in our content strategy guide.
c) Content Section
This final section deals with the formatting of your website. It is a measure of the engagement of your content as well as your most popular pages. This allows you to further optimize your content to suit your viewers in order to increase traffic.
Another free software that allows you to track your web traffic analytics. However, unlike the other solutions, it needs to be downloaded and hosted on your own server. This open source software might require a little bit of technological know-how but it's worth it. Piwik is especially popular due to its powerful mobile app and the provided unlimited storage for your various reports (assuming you have the web store for it).
It allows for complete customization, you can create your own statistics to track. Some of the use stats to track include
Segmentation: Visitors/Views/Bounce/Demographics
Sources: Search Engine/Referrals/Direct
Content: Time spent/Most popular pages/keywords
You may customize all these reports to suit your needs. Furthermore, you can create various accounts to give access to specific reports which allow you to involve your marketing team with optimizing your website.
3-Bitly
Not only is Bitly a free URL shortener, it also tracks the performance of these links. This simple tool allows you to track the demographics of your audience. Although it only provides basic statistics, it may be useful to be used specifically for your campaigns or promotions for an easier time.
Overview
If you are following our online marketing plan, knowing your audience is important for your marketing strategy. Therefore, these web traffic analytics will provide you with valuable information that will help you optimize your website and its content.