Discover unique insights into starting a business, events and much more through our video interview with Claire and Rhoda Hughes of Soirée Society.
The award-winning professional matchmaking and dating agency, which is backed by approval from the Association of British Introduction Agencies (ABIA), follows a "Meet, Mix, Mingle" approach and invites those looking for a genuine long-term relationship to "Connect With Soirée, To Connect With Others".
Claire began by explaining how Soirée Society came about.
"I never set out to be a matchmaker, I am actually a retired bank manager.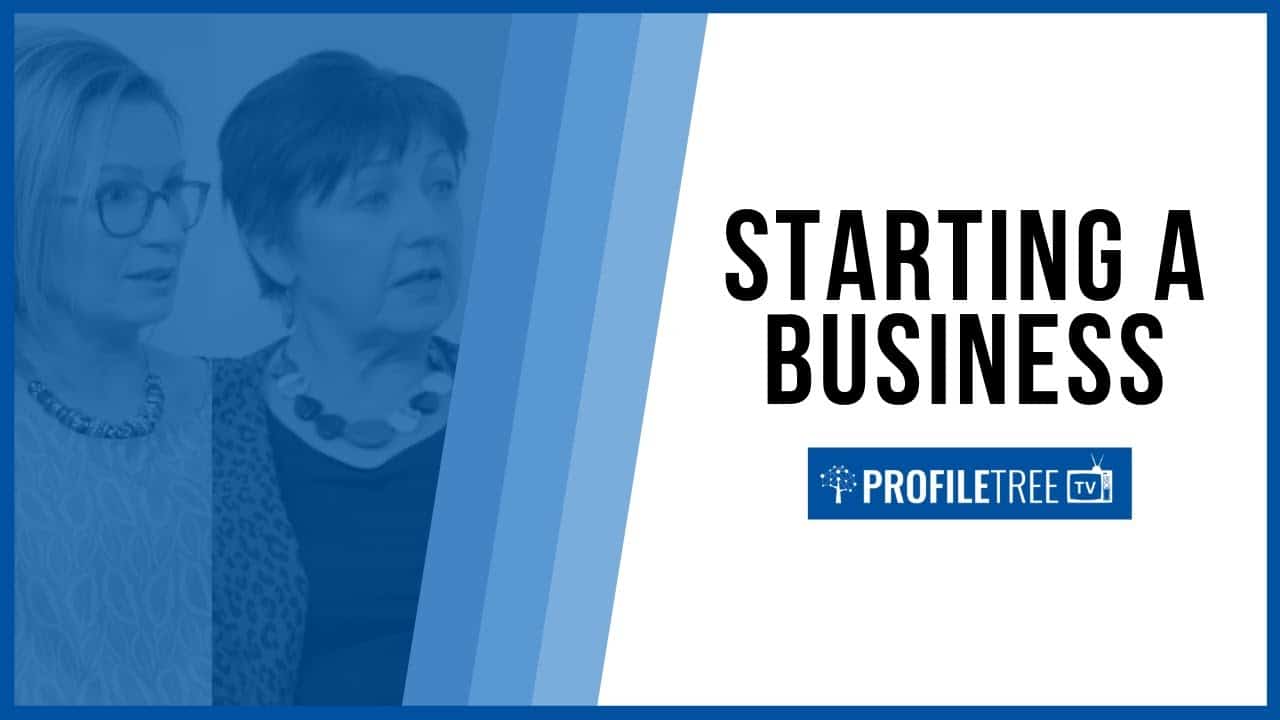 "I started to do a bit of business coaching and worked very closely with Dungannon Enterprise Centre. One day a very good friend of mine, a 35-year-old professional girl, said her five year relationship had broken up unexpectedly and told me how difficult it was to meet someone.
"I'm a happily married woman and know very little about the dating scene, but I was really surprised that this good-looking girl was finding it difficult. She had a great social life with loads of friends, but couples, so it was hard for a single person to attract anyone's attention.
"After that conversation I just seemed to meet a lot of single people who were telling me the exact same story, whether they were never married or divorced or bereaved. I realised there was a gap in that market and that's how I originally started the business in 2014."
Starting off as an events company for unattached people, as dating websites had been attracting negative publicity in the media, Soirée Society began to offer a matchmaking service.
After winning a number of awards, demand began to gather so much pace that Rhoda was asked to join the company.
Rhoda, an early retiree from the Civil Service, said the success of Soirée Society had meant hitting the ground running from her very first day with the business.
"We had lots and lots of applications that had come in, mostly from women, so a good bit of my role was trying to encourage men to come onto our books as they were a bit more hesitant.
"It has been a journey and it has been great fun, every day is different. We get to meet new people, which I love, and also get to see the happiness successfully matching them can bring.
"I know how difficult it is to meet people. We tend to think that men can go out to bars and things and meet people, but it's not the case as they are equally daunted. You need someone to help you out, and that's where we come in."
Company founder Claire pointed out that the events organised by Soirée Society had given the chance to compile a valuable database of singles in Northern Ireland.
"Everybody thinks matchmaking is easy, but it isn't easy, it takes a long to build a database up. Men told me they loved what I was trying to do, but they don't like going into a room full of women, and suggested something a bit more private and confidential.
"I launched the matchmaking service in 2015 and it has gone really well."
Rhoda added that the business, which has grown by marketing to a niche audience, is very much an offline service.
"Although you complete an application online it is completely offline, a closed system.
"Unlike other matchmaking or dating sites ours is very private and confidential so if people want that discrete service then they come to us.
"I think people are happy with that service, especially professional people who don't want other people to know they are asking someone for help."
Discover more about Soirée Society, their success with niche marketing and their journey with starting a business by watching our full video interview.
Insights from ProfileTree Business Leaders
What is Energy Monitoring | What is Sustainable Tourism | How to Create Digital Products | Online Learning for Business | Why is FDI Important | How to Create a Culture of Innovation | What is Augmented Reality | How to Manage a Restaurant | Do you have a Tourism Strategy | What is Conflict Resolution | Intercultural Training | How to use Mindfulness at Work | Bookkeeping for Small Businesses | How to get a Better Job | How to Start an ECommerce Business| What is Learning Technology| Where to Find Startup Business Help