The rise of podcasting has seen unprecedented growth in recent years. Audiences are tuning in on a daily basis to hear their favourite hosts and guests converse for hours about different topics.
Business podcasts are a sub-genre of podcasting and have become a much-appreciated and valued resource for entrepreneurs seeking to start a business, improve their business operations, prepare for market trends, or overcome challenges within their industry.
This article will discuss the best business podcasts to help you identify new resources for insider knowledge and industry expertise related to your business and company goals. Learn from successful business leaders and emulate their advice for your own business success.
Where to listen to the best business podcasts?
Before we get started on listing the best business podcasts out there, we will first discuss where you can access and listen to them. Depending on your budget, you should explore the different podcast apps and ensure that you're investing in the best resources for expert business information.
Youtube podcasts
Many of the best business podcasts are free to listen to on Youtube, however, there has been an increasing trend for podcast creators to change platforms and exclusively publish their content on other podcasting platforms such as Spotify.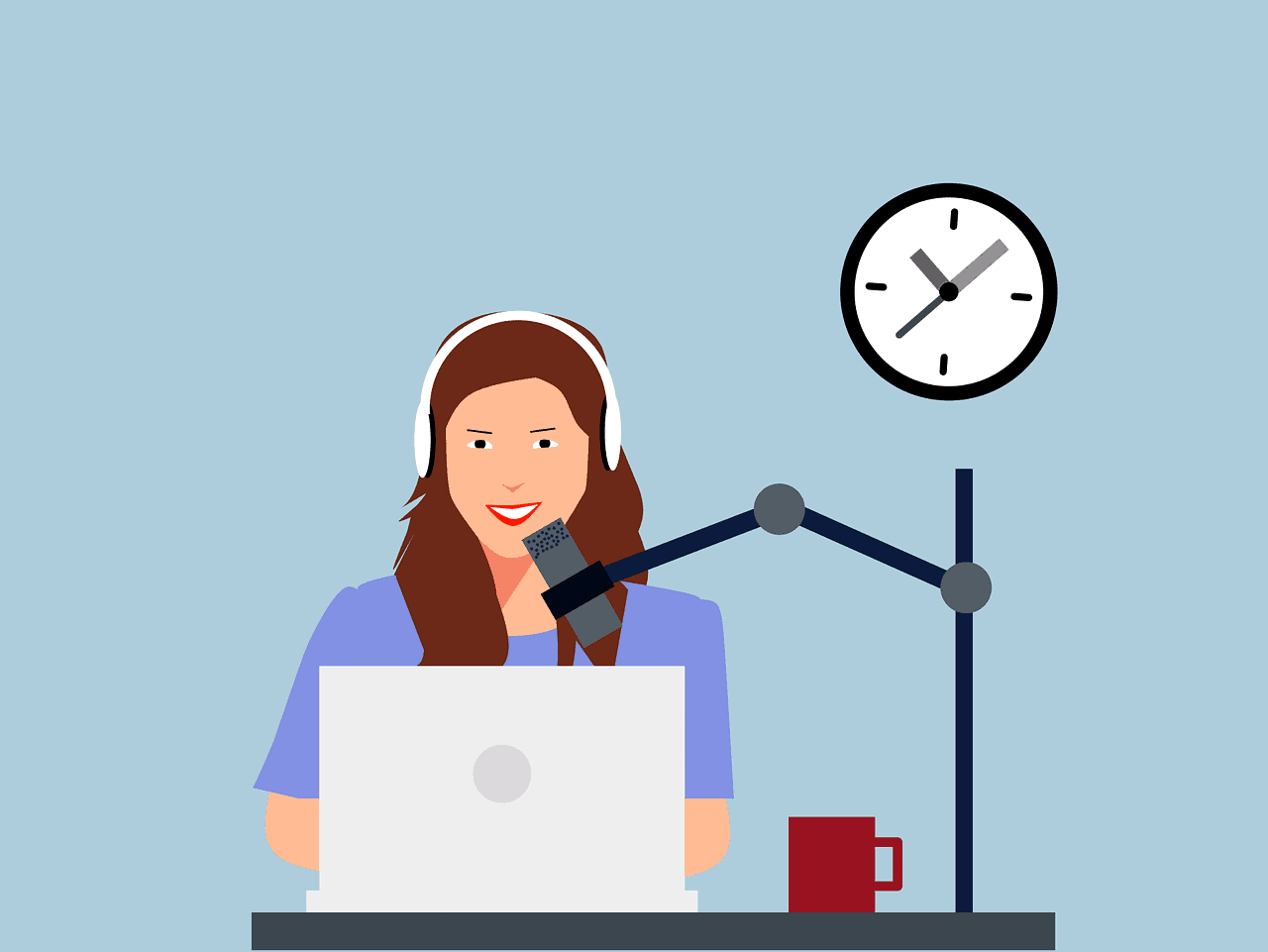 The most notable change from Youtube to Spotify was the number one podcaster in the world, Joe Rogan, who was rumoured to have been paid over $200 million for the platform switch.
If you choose Youtube as your source for business podcasts, it might be worth upgrading to their premium plan for £11.99 per month. The premium plan allows for background play, downloadable podcasts and ad-free content.
Spotify podcasts
Spotify is another great platform for listening to business podcasts. Their user algorithm will recommend other podcasts based on your previous listening preferences, and you can create playlists of your favourite content.
Like Youtube Premium, though, it may be worthwhile upgrading to Spotify Premium at £9.99 per month. With Spotify premium, you can skip through content, download your favourite podcasts for offline listening and enjoy ad-free content.
Patreon podcasts
Patreon is an online platform where users subscribe to specific content creators for exclusive access to their podcasts and videos. If you enjoy a specific business podcast, this is a great option for supporting their content and hearing everything they have to say.
Keep in mind, though, that you have to pay to listen to each individual podcast episode or subscribe to that specific content creator on a monthly basis. Prices usually start at £3 per month, which can mount up if you are subscribing to multiple business podcasts.
Check out this article for more information on the best podcast apps for android and IOS devices.
Best Business Podcasts, U.K.
If your business is based in the U.K., then it makes sense to listen to U.K. business owners and entrepreneurs who have coined the same market that you're attempting to reach. It will provide you with relevant industry information and insight into U.K. market trends.
Below, we have listed some of the best business podcasts within the U.K.:
James Sinclair is a successful U.K. entrepreneur and CEO of the Partyman Group, a collection of 10 leisure-based businesses throughout the U.K.
Every week he uploads a new business podcast onto Spotify, introducing another entrepreneur and discussing their specific business and unique industry challenges. The business topics range from scaling for business growth, social media marketing, financial constraints and much more.
Some of his most interesting business podcast episodes include:
Each of his business podcast episodes typically lasts around 30 – 45 minutes. James Sinclair isn't a bit behind the door either, asking those hard-hitting questions from his guests that we want to know the answers to.
Diary of a CEO is a business podcast hosted by the very successful business entrepreneur Steven Barlett. At just age 18, he launched his own marketing business called Social Chain, which generated an impressive $600 million in revenue per year.
Steven resigned as CEO at age 27 and launched the now-popular business podcast Diary of a CEO, which brings in around 10 million monthly downloads. The podcast converses with a range of famous U.K. industry professionals, and as Steven calls it, they are "un-filtering success".
Some of his most notable business podcasts include:
Gymshark CEO: How I Built A $1.5 Billion Business At 19: Ben Francis | E112
Of course, these are the success stories of famous business moguls, but they were once in your shoes and built their businesses up despite the challenges they faced. It's a worthy podcast for inspiration and practical business advice.
The Business Mastermind Podcast is hosted by U.K. business coach Gavin Preston. These business podcasts are useful for small to medium enterprises, providing practical advice on lessons learnt, leadership, resilience and much more.
In each episode, Gavin meets with another industry expert and discusses best business practices, covering a range of different sectors. He facilitates an in-depth discussion of business challenges, personal choices and healthy habits for the benefit of your business.
Check out these interesting business podcasts on his show:
Whilst Gavin usually interviews business owners and entrepreneurs, many of his episodes feature someone who is an expert within their industry and not necessarily an entrepreneur. Although, this doesn't deflect from the valuable information they provide that can be applied to your business goals.
Best Business Podcasts, NI
If your business is based within Northern Ireland, then you should invest your time in listening to business podcasts that discuss the NI market. They will help prepare your business for upcoming market trends and survive within challenging times.
Below, we have listed some of the best business podcasts within NI.
The Ulster Economix business podcast is brought to you by Ulster Bank. Richard Ramsey, Chief Economist for Ulster Bank hosts the monthly podcast where he discusses the NI economy, providing businesses with the information that they need to be aware of in order to prepare for upcoming challenges.
Each month, an economy expert within NI is interviewed for their take on issues that businesses need to be aware of and what the current economy looks like. Topics range from the cost of living crisis to the impact of international affairs on the NI economy.
Check out these business podcasts from the Ulster Economix:
In order to ensure that your business is prepared for new economic trends within Northern Ireland, make sure that you tune in to their monthly podcast. This business podcast is available on all podcasting platforms.
Supporting Local with Charis is a business podcast that focuses on local NI businesses. Each week a new NI business is brought on the show to discuss their origin story and how they overcame the challenges that are unique to the NI marketplace.
This business podcast covers an impressive range of small business sectors within Northern Ireland, providing other NI businesses with an insight into how they can overcome similar challenges with creativity and ingenuity.
Check out these business podcasts for an insight into local NI businesses and how they work:
Supporting Local with Charis is a great way to emulate similar success with your own local NI business. Ensure that you tune in each week and support local brands you might not be aware of.
ProfileTree is a leading Digital Marketing Agency based in Belfast, Northern Ireland. They help businesses of all sizes compete within the digital marketplace and carve out their own unique digital presence.
As part of their Business Podcast Youtube channel, they interviewed local NI businesses for their take on current market challenges, advice for best practices and how strategic planning can make or break a business.
Topics covered within their business podcast include funding and investing, sector challenges and digital innovation. Check out their previous business podcasts that discuss the impact of the NI market.
Funding and Investing in Early Stage Technology Companies – Barry Brennan
Overcoming Tourism Sector Challenges | Tourism Sector Training, Sales and Marketing With Kate Taylor
Over 350 NI business leaders have been brought onto the ProfileTree podcast, be sure to listen in and gain an insight into NI industry challenges and how they can be overcome.
Best Business Podcast, U.S.
Whether or not your business is based in the U.S. or sells to U.S. audiences, you can still benefit from listening to business podcasts from some of the most successful business moguls in the world.
Check out these best business podcasts in the U.S. below:
The Real AF Podcast is brought to you by Andy Frisella, a true rags-to-riches story based on determination, hard work and changing your mindset. Today he hosts the Real AF Podcast, giving an authentic insight into the realities of running a business and reassuring other entrepreneurs that they can make it with an unfaltering determination to make it happen.
His business topics cover issues of self-doubt, business skills you need to invest in and managing relationships with your business stakeholders. Check out these popular business podcasts below:
For an authentic insight into business management and inspiration for when times get tough, make sure you tune into the Real AF Podcast.
Joe Rogan has held his title as the biggest podcaster in the world, with some crediting the rise of podcasts to his initial Youtube channel. He accrues an impressive amount of daily listeners, averaging at 1.4million per day, and he has had some of the biggest business moguls appear on his podcast episodes, from Tesla founder Elon Musk to Facebook CEO, Mark Zuckerburg.
Joe Rogan covers a wide range of topics on his podcast, ranging from lifestyle choices to societal trends and light-hearted humour. As an entrepreneur himself, much of his content is business focused, providing a deep discussion on the realities of running a business and the challenges that come with it.
Check out some of his best business podcasts below:
Gary Vee is an American entrepreneur who launched a successful wine company and restaurant booking software. Today he is mostly known as a media personality for his digital marketing and social media knowledge, he has also given keynote speeches in his area of business expertise.
Gary Vee launched his business podcast AskGaryVee in order to help aspiring entrepreneurs and answer the questions they may have. His topics range from content creation to customer value with business operations.
Check out some of his interesting business podcasts below:
Best Business Podcasts for Startups
If you're thinking of launching a new business, you should invest your time in listening to the people who have been there and done that. Hearing these success stories can help you prepare for unanticipated challenges, inspire you to have confidence in your business idea and give you the momentum to put those plans into action.
Below, we have listed some of the best podcasts for start-up businesses:
How I Built This is a business podcast launched by the famous and reputable journalist Guy Raz. He has interviewed some of the world's best-known entrepreneurs on his show and he averages around 19 million listeners per month.
In these business podcasts, Guy Raz discusses the initial feelings of self-doubt felt within business start-ups and how these entrepreneurs overcame those feelings and put that energy into making their business work.
Check out some of these business podcasts that discuss the origin stories of these well-known global brands:
For inspiration and motivation for your business start-up, make sure you tune in on Mondays and Thursdays for the release of new episodes.
Start Your Own Business is brought to you by Start Up Donut, a U.K. based company that provides insider knowledge and expert tips from small business owners that have succeeded in launching their own startups.
Topics of this business podcast include; business growth, social media marketing, launching a business on a small budget and loads more. Some of their most informative and helpful business podcasts include:
This business podcast is particularly useful if you're launching a startup business within the U.K. They discuss upcoming industry trends, the current economy and opportunities for small businesses to make an impact within the U.K. market.
Startup Stories is the business podcast brought to you by Andrew Warner. Andrew is an entrepreneur himself, launching the business startup Mixergy, where business professionals share their expertise with like-minded individuals who are in the same position as they once were.
Each week, Andrew interviews a new business expert or entrepreneur, discussing advice and practical solutions for launching a successful startup business. Business topics cover a range of innovative ideas, from automation to overcoming stagnation. It's a great resource for preparing for the launch of your own business startup.
Check out these popular business podcasts on the show:
This podcast is rated 4.5 stars on Apple Podcasts, and episodes usually last around 2 hours. For in-depth discussions and real advice that you can put into action, this is a great resource for any business startup. 
If you want to binge on more business genre content, check out this article on the best business TV shows.
Listen to the experts with business podcasts
Business podcasts are increasingly being favoured amongst business owners and like-minded entrepreneurs. They provide a real, authentic insight into managing a business and a detailed account of the trials and errors that have been experienced by your business role models.
Thinking of starting a podcast of your own? If so, check out this article on the best podcast equipment.