Marketing services for Travel & Tourism
We take the headaches and challenges of tourism marketing and turn them into digital success for our travel and tourism clients.
IRELAND'S NUMBER ONE TRAVEL & TOURISM MARKETING AGENCY
We have worked with many hotel groups, restaurants, attractions, councils and events to produce the best tourism marketing campaigns and award winning content. The content we have created for our clients has driven sales and provided amazing return on investment.
Northern Ireland tourism continues to grow every year. We are uniquely positioned as we have the largest Northern Ireland tourism brand after Tourism NI. Our goal is to extend this into Republic of Ireland through creating amazing content and building our in-house brand through partnerships.
VIDEO ADVERTISING CAMPAIGN FOR CRUMLIN RD GAOL
We achieved a 24% increase in sales for Crumlin Road Gaol using video marketing. We developed a series of 10 videos used to promote the newly extended Halloween events at the Gaol.
These were promoted using primarily across YouTube, Facebook, Twitter and LinkedIn through a mix of organic, SEO, paid and influencer campaigns resulting in over 1 million local views for the brand. The advertising campaign has been nominated for multiple marketing awards across Ireland.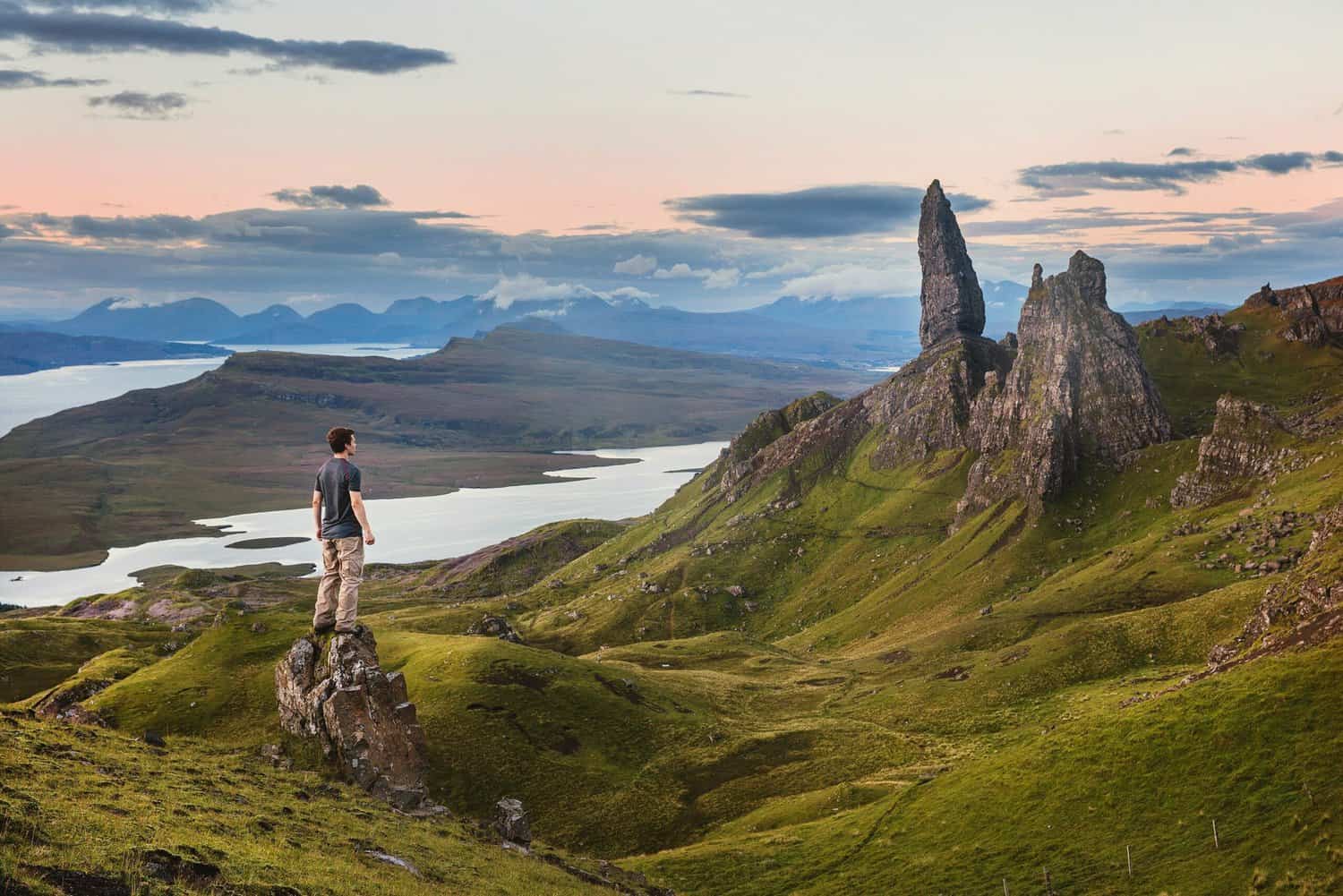 We work towards creating the best tourism marketing campaigns for our clients based in the travel and tourism industry.
"This was the most successful campaign run to date for the Crumlin Road Gaol"
– Marketing Manager, Crumlin Road Gaol
TRUSTED BY THE BEST IN NORTHERN IRISH TOURISM
ProfileTree is proud to be producing video content for National Trust Northern Ireland. The National Trust is the largest membership organisation in the UK charged with protecting places of historic interest or natural beauty across Northern Ireland.
ProfileTree is honoured to be playing a small part in the organisation's history by providing video production services for marketing and internal use.
TOURISM RESEARCH
Working with partners such as Queens University Belfast, ProfileTree invest in industry-leading research which not only looks at historic tourism patterns for towns, regions and attractions around Northern Ireland, but also predicts future growth areas including the impact of events such as Game of Thrones filming.
Our team will collect tourism statistics to find where in the market your business is best suited. This research will be applied to the digital marketing strategy we will create from your business from your web design to how you should market through social media. 
IN HOUSE TOURISM EXPERTISE
Unlike any other agency, ProfileTree does not rely on developing its marketing experience from its client's tourism and travel projects but has invested in developing its own online tourism marketing brand.
Since February 2017, over 1,000 videos have been published for this brand generating over 7 million YouTube videos alone and over 15 million social media views in total.
It is growing a tourism website more than 11% month on month and generates traffic in the USA market for over 65,400 keywords. The aim of this project is to be the number 1 visited website in Ireland for travel and tourism-related searches by 2024.
CRAFT TOURISM
There is a growing popularity in Northern Ireland tourism for craft tourism. Visitors are searching out unique opportunities to experience an authentic experience and to dive into the history and culture of Northern Ireland. Examples of crafts that visitors look to experience can include local food, beers and spirits, artwork and homeware.
Craft tourism can benefit businesses in different industries that may produce traditional and artisan crafts. With craft tourism, businesses can gain potential sales and growth from opportunities such as events, workshops, tours and tasting sessions.
We have worked with a variety of businesses in Northern Ireland to promote their craft tourism opportunities to larger audiences through digital marketing. These have included food festivals, art workshops and more.
AR AND 360° Video FOR Tourism
ProfileTree is currently exploring how AI and 360° video could influence the tourism market of the future.
We are constantly aiming to innovate and use our expertise to identify opportunities for our tourism partners to enhance their brand awareness and generate more sales from any promotional activity.
We have provided 360° images and video content for businesses in the tourism industry to promote their locations as well as created 360° content as part of our internal Connolly Cove content.
DESTINATION MARKETING
ProfileTree have a strong focus on destination marketing to promote Northern Ireland tourism and tourism across Ireland. Destination marketing looks to focus on the most popular Northern Ireland tourist locations and promote them to a wider audience especially those considering visiting in the future.
By optimising these marketing strategies and opportunities, it works to increase the number of visitors to local tourism businesses and attractions.
Destination marketing for business has become popular due to the effect and created by Game of Thrones for Northern Ireland tourism.
Food Tourism
Food tourism, also known as culinary tourism, has seen an increase in popularity around the world and food is a vital element in Northern Ireland tourism.
This can be justified by the fact that recent research has shown that within Northern Ireland, food tourism is responsible for £350 million for the local economy every year.
Creating content and an online presence for your culinary business will not only help to promote the food tourism industry but expose your brand to a much wider audience and allow you to achieve the benefits it creates.
Screen tourism
For many years, film induced tourism has been very common and Northern Ireland has become a first class filming location for film and TV production studios. The locations used in these productions become go to spots for tourists to visit while in Northern Ireland and Ireland.
This creates opportunities for businesses in the area, hospitality and tourism services. A great example of this is the effect Games of Thrones on Northern Ireland tourism. Many businesses have created visitor experiences related to the TV series such as escape rooms, dining experiences and more.
We have created video content with thousands of views for the Game of Thrones Tapestry exhibition as well as many of the filming locations that have created a huge draw for visitors in Northern Ireland tourism.
Our Tourism showreel
Travel And Tourism Marketing Awards
We have been recognised for creating some of the best tourism marketing campaigns for our internal brands and clients across Ireland.
Our tourism brand Connolly Cove won The Irish Content Marketing Award for Best Content Marketing Award (Single Video) . The award winning video focused on Northern Ireland tourism and the great places to visit for tourists and locals in Northern Ireland.
Along with the awards our agency has won, ProfileTree has been shortlisted in over 14 industry leading awards for content marketing, video production and tourism campaigns.
What Are the Objectives of Tourism Marketing for Your Business?
Together with our expert marketing skills for tourism businesses, we pride ourselves on working closely with our clients to focus on the goals they want to achieve.
We work with our clients in the travel and tourism industry to:
Increase sales
Increase visitor numbers
Increase brand awareness
Promote events
How Do We Help Grow Your Business in Tourism?
As an award winning digital marketing agency, we have made a successful digital marketing strategy for many local businesses. These strategies have maximized the return on their investment in marketing and added leverage to their digital activities into leads, sales and growth.
ProfileTree has published more than 1,000 videos online since February 2017 generating over 7 million views for our own brands. We have worked with Crumlin Gaol, Ulster American Folk Park and many more. We have perfected video marketing – taking our traditional SEO and content marketing skills and applied this to video.
We offer a range of fantastic services to help grow your business and reach your professional goals in the tourism industry, The services we provide are:
How Can We Help?
Our team is created with a range of experts in different digital marketing fields and offer the best digital marketing services for small businesses and large businesses in Northern Ireland, Ireland and around the world.
At ProfileTree, we have worked with many businesses in the tourism industry to increase brand awareness, sales and visitor numbers. As well as our excellent services, we also provide a wide range of businesses, both big and small, with different digital marketing for business courses to support them in the future.
Senior members of the ProfileTree team also work with our clients on a consultant basis to provide additional high-quality digital marketing advice and training to existing efforts.
Are you ready to grow your business within the tourism industry in Northern Ireland and to a global audience? Reach out to our team today and see how we can help.