Facebook's algorithm has made it difficult for some brands to get their content onto their followers' feeds. In order to help drive engagement, many marketers choose to use Facebook boosted posts in order to get more likes, comments, and shares from their audience. But is marketing on Facebook really as easy as pushing a button? While Facebook boosted posts can look like it's helping your campaign, the truth is that boosts greatly limit how much control you have over the ad.
What is a Facebook Boosted Post?
When you share a post on
Facebook
, you will see an option to boost the post via paid ads. This button makes Facebook boosted posts an easy way to sponsor your content without having to search through settings and options. Facebook boosted posts can help you reach new audiences who are likely to comment, share, and like your content. Marketers like the boost feature because it's simple and they can avoid the frustration of low engagement. Although it can be tempting to press the boost button, boosting often does not drive real results. Its lack of options makes it nearly impossible to create an optimised ad campaign.
Do Facebook Boosted Posts Work?
After you decide to boost a post on Facebook, the system will allow you to pick your audience, budget, and ad duration. What you don't get to choose is the goal of your campaign. Instead, Facebook automatically decides what the goal is, and it can work against you. If you select to manually change your campaign's goal, you are given three options:
Get more messages,
Get more engagement, and
Get more leads.
These options are significantly more limited than if you were to use Facebook Ad Manager. In addition to the limited goal options for boosting posts, users also cannot target different devices or reduce the cost of the ad. And, if you want to make an edit to the ad you're boosting you need to delete it entirely and start the process over again. If these limitations aren't enough to convince you to avoid the boost button, keep reading for 6 more reasons why Facebook boosted posts just don't work.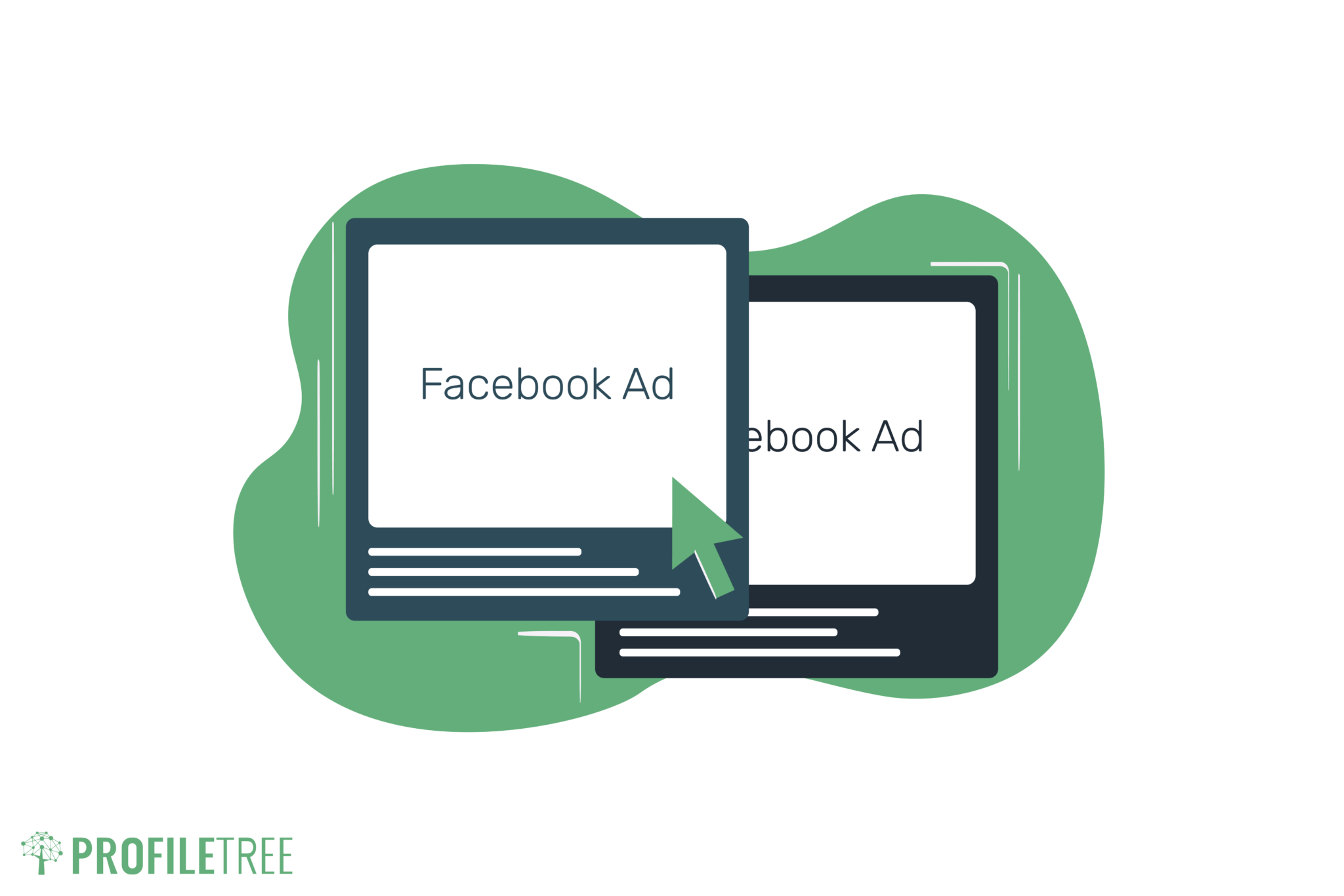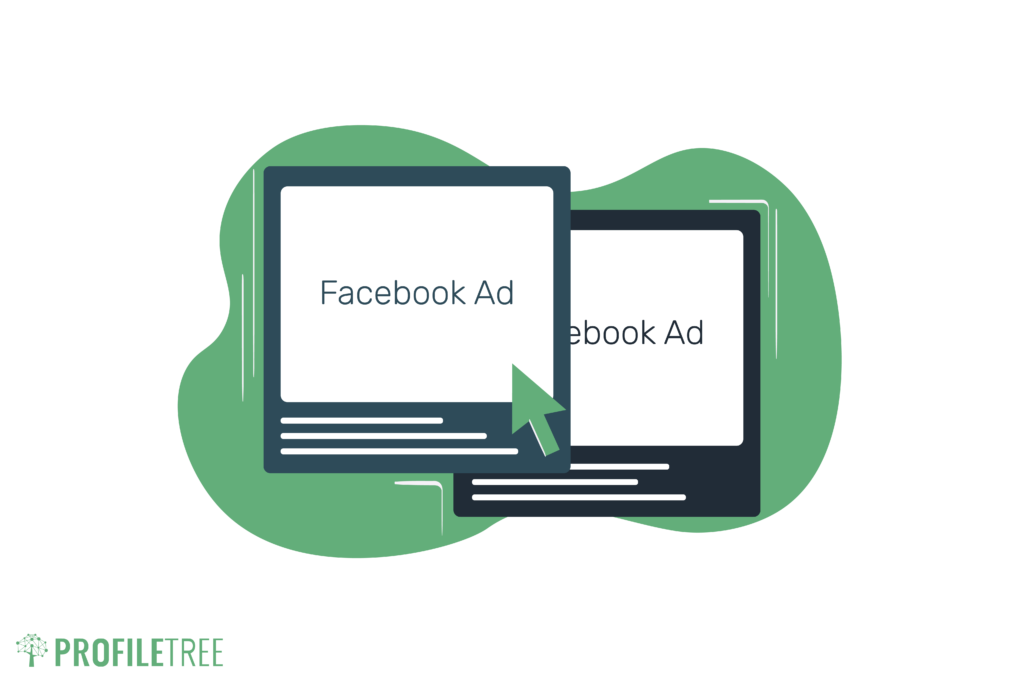 Why Don't Boosts Drive Results?
Facebook boosted posts can cost a lot of money for little results, because they have very limited options and only drive engagement. Boosting posts is a waste of time and money, and is simply just a source of revenue for Facebook. Because boosted posts seem successful but secretly aren't helping you, boosted posts take advantage of people who don't know how they work. Some people even believe that once you've boosted a post for the first time, your organic reach for new posts begins to decline. This leads to businesses feeling forced to continue boosting posts in order to reach an audience. Instead of spending money just to line Facebook's pockets, try Facebook Ad Manager and take control of your campaign.
1. Limited Demographic Options
The more you
understand your target audience
, the more effective your marketing strategy will be. When you use a Facebook boosted post, you are given three demographic options:
 People who like your page,
 People who like your page and their friends, and
 People you choose through targeting.
A majority of marketers will leave the target audience as "People who like your page" while significantly less than half will select "People you choose through targeting". The truth is, this last option is the most likely to deliver ROI out of the three. Instead of using one of these three options, by manually editing your audience you are given much more power to optimise your ad. In the editing menu, you can choose age ranges, gender preferences, and narrow down the area you want to promote the ad in.
2. One Campaign Objective
Facebook boosted posts only provide you with one campaign objective: to generate more engagement. While there's nothing wrong with running an engagement campaign and
getting more likes
, shares, and comments, there are many other campaigns that you could be running instead. Engagement posts only help you to grow your Facebook audience. This means that these posts don't directly translate into sales. Posting only for engagement makes it very difficult to generate ROI from Facebook boosted posts, compared to other options which are more CRO and revenue focused. When creating a campaign through Facebook Ad Manager, there are ten campaign objectives that you can choose from – meaning that nine of these aren't available to you when boosting a campaign.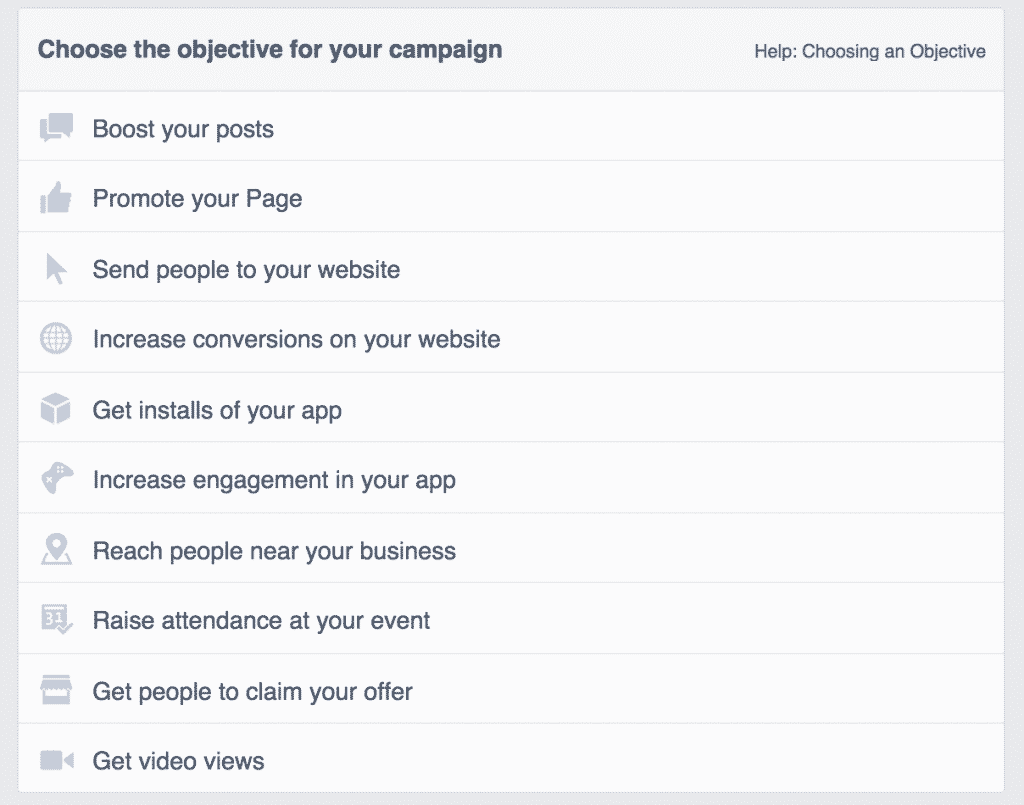 3. Uncustomisable delivery schedule
When you boost a post on Facebook, you aren't able to change the ad's delivery schedule. The only option you are given is when you want your ad to end. This is a good option to have, since it keeps you from indefinitely boosting your post and continuously charging it to your credit card. Unfortunately, the end date is the only option you have when using a Facebook boosted post. This means that you miss out on some very valuable features that Facebook offers. If you use the Facebook Scheduling tool instead, you have the power to choose the exact days of the week and hours that you want your ad to appear, which gives you more targeting power. For example, if you run a restaurant and want to promote your dinner specials on Wednesday nights, boosting your post will not allow you to specify the day and time people see your campaign. This can be confusing or unhelpful to potential customers, since they will most likely won't be deciding what's for dinner Wednesday on a Sunday morning. The other option here would be to manually boost a post every Wednesday, which would take up way too much of your time, so that isn't ideal either.
4. No behaviour options
Many Facebook users check-in at restaurants, post while on vacation, and share purchases that they've made recently. When they do, Facebook tracks all of this information to build profiles of its users. In fact, studies show that Facebook's AI can more accurately predict someone's likes and personality than their friends, co-workers, and even family. This may seem crazy, but it's incredibly helpful for marketers. This data allows you to target your perfect audience based on their purchase behaviour, where they check in, and more. Unfortunately, this impeccable targeting data isn't available when you boost a post on Facebook.
5. You can't add a headline
Some ads in your feed may have a bolded headline just under the image, while others do not. By boosting a post on Facebook, you miss out on this helpful feature. While a headline may not seem like a game changer, it certainly is. If the goal of your ad is to drive revenue and traffic to your site, a headline will help your campaign stand out in your audience's feed. This is a basic lever that brands can use to influence more people to click through to their site, so without a headline you have less control and your CTR will be worse. On Facebook, headlines are bolded and have a larger font size than the other text within the ad. This draws people's eyes to the headline and captures their attention, giving your ad a leg up on the competition.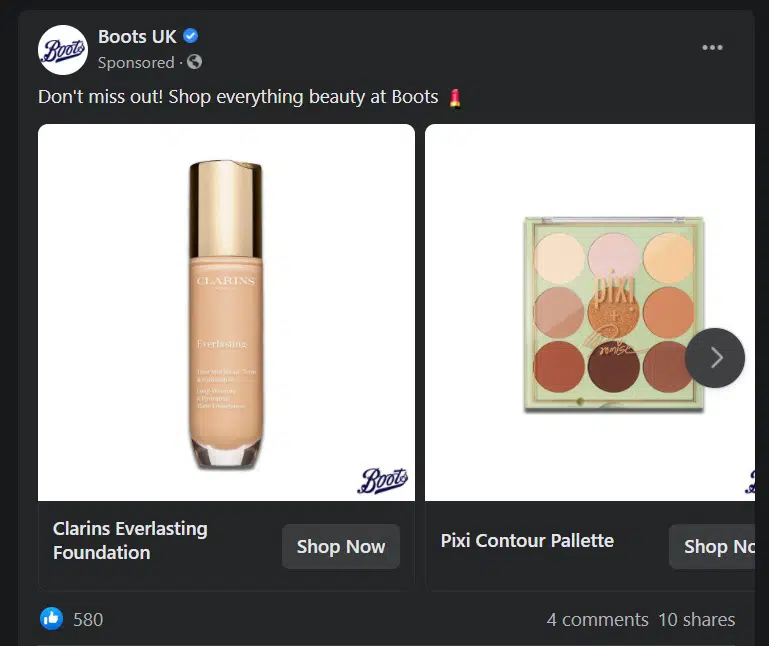 6. No Carousel Images
Carousel image ads
are very common across Facebook. They contain up to five photos for users to scroll through and each photo is given its own headline and description. Ads that feature carousel images are more engaging than ads that contain one image or only text. They give marketers the opportunity to promote more than one product or service per ad, and they are interactive for the consumer. Since these ads outperform other campaigns, many brands choose to use carousel images in their strategy. However, carousel ads aren't available for brands who choose to use Facebook boosted posts.
Think Before You Boost a Post
Even though boosting a post can seem like a great way to gain more likes, comments, and shares on your ads, it comes with many deficits. The goal of a good marketing campaign is to get the highest ROI possible from your ads. In order to do that, you need to use the key features and options that just aren't available from the boost button. In order to get more out of your Facebook ads, use Facebook Ad Manager instead to see greater results and improve your targeting. To improve your Facebook marketing strategy,
contact ProfileTree
today.